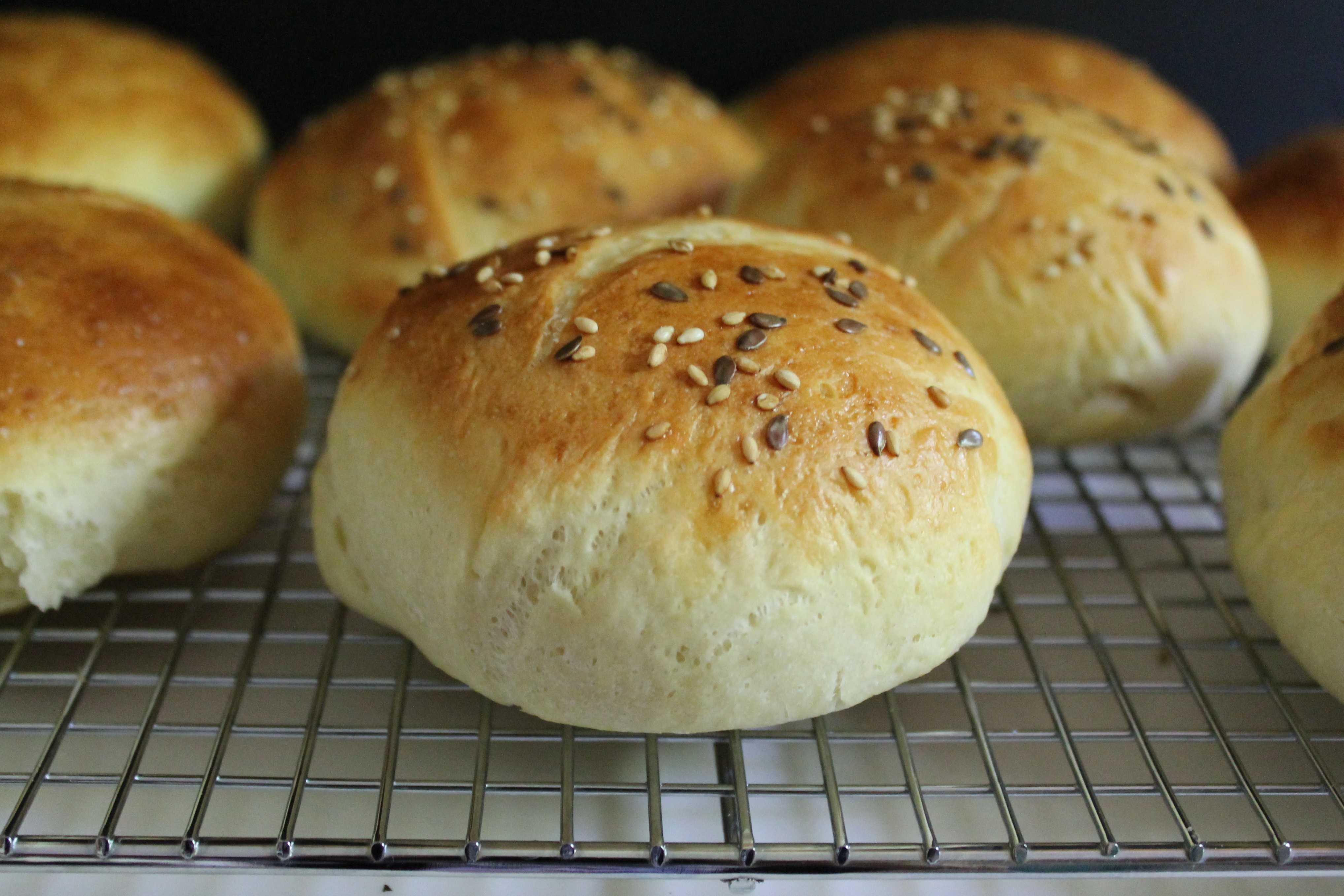 I have been slightly stress-paralyzed lately. For some reason, every time I sit down in front of my computer with the intent to write a blog post (or pay bills…you know, minor things…), I suddenly feel the overwhelming urge to take a nap.
I am going to blame this on the fact that I am still trying to slide back into my real life after our awesome vacation in New York City.
And maybe on the fact that I have made exactly three dishes in the last week that turned out to be huge disappointments. Disheartening, right?
So…I totally meant to share these burger buns with you before the fourth of July. They would have impressed your guests…they would have jazzed up any burger you served…they would definitely have made your cookouts a little more spectacular!
But, alas. Stress-paralyzed.
I actually almost didn't make them, myself. I nearly had myself convinced that store-bought buns would suffice, that it was more important to spend time on other cookout necessities like potato salad and pasta salad. But who am I kidding?
After the first time I made these, I knew I could never go back to store-bought buns. These (barely) brioche buns are dense and chewy with beautiful browned tops and fresh flavor that doesn't quit. Dave was definitely right when he said that the right bun makes all the difference between a decent burger and a delicious one!