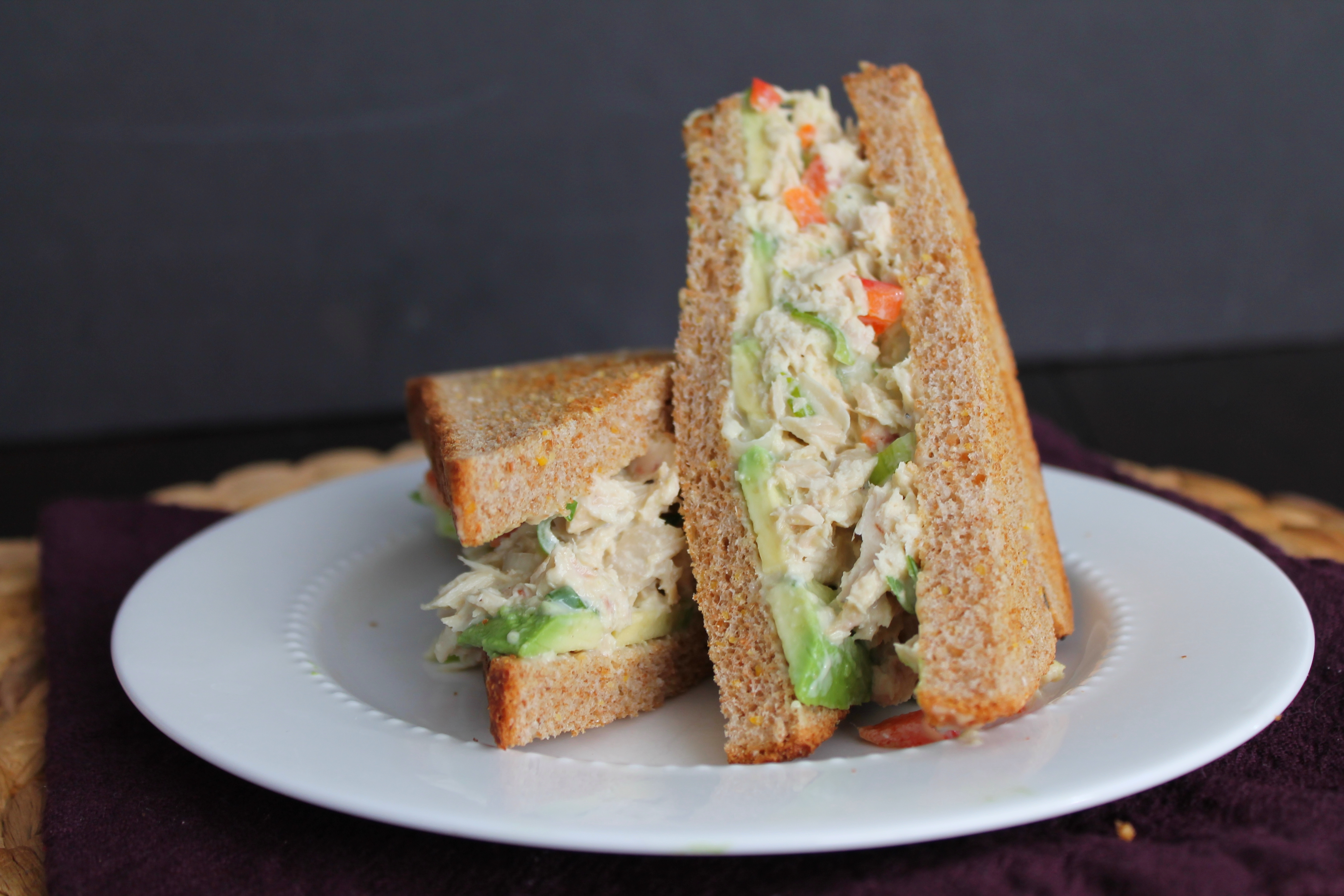 I'm not exactly sure how this happened, but I have become a little obsessed with tuna salad.
Tuna salad is one of those polarizing foods: you either love it or you hate it, and there isn't much of anything in between. In fact, I bet half of you have already wrinkled your noses in disgust. Blech. Canned tuna.
And I used to be you, shuddering at the mere idea of opening a can of tuna. I used to make gagging faces behind the backs of high school friends who brought little packs of tuna for lunch.
But here I am. Tuna salad. It's the best!
Especially this spicy Asian version. This delicious sandwich can make a believer out of any tuna salad skeptic. It is totally reminiscent of maki sushi rolls, with all the wasabi and ginger, the thin-sliced avocado, the fresh veg. You have to try it.