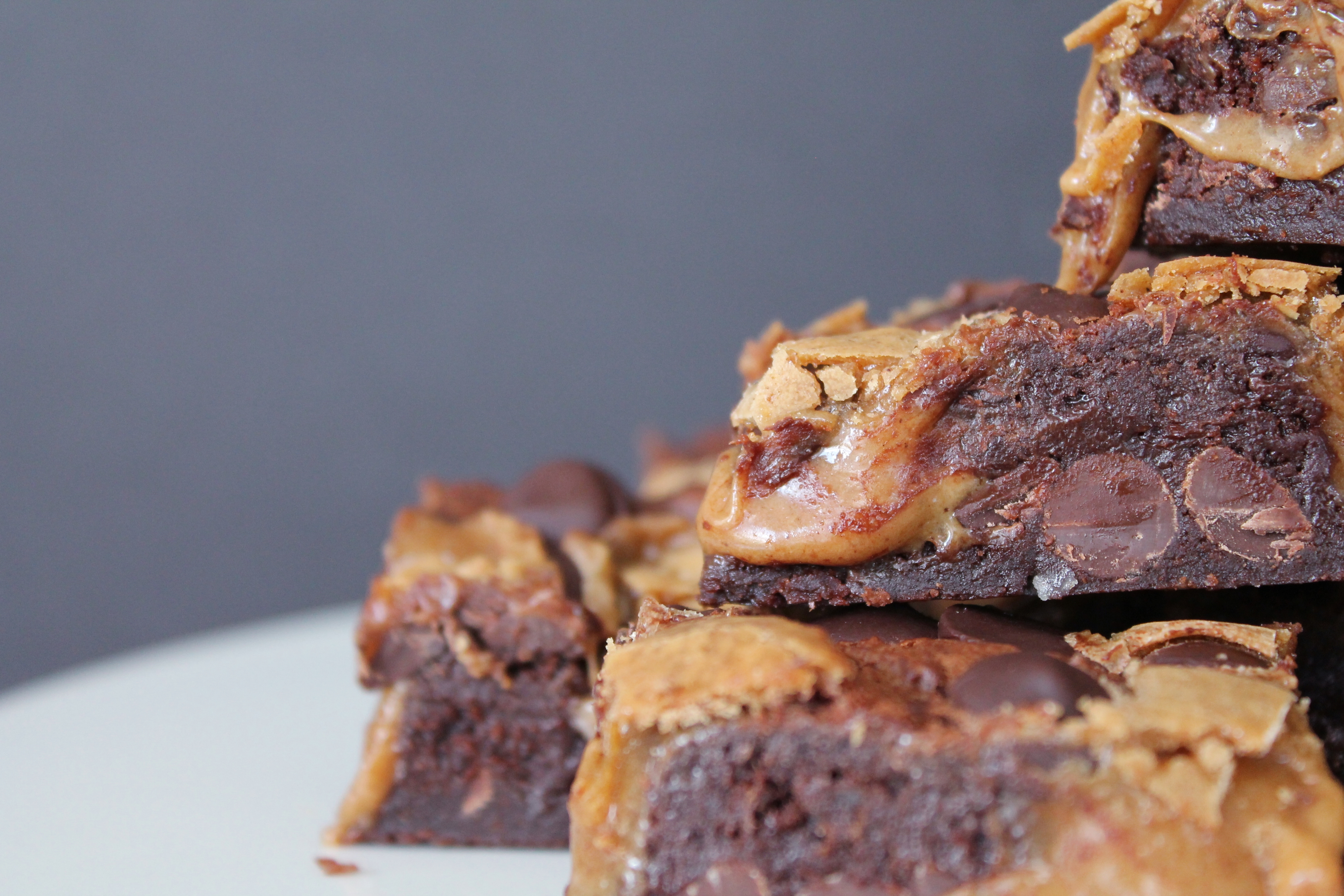 Oh my word.
I have no words. Words have left the building and they have been replaced by drooling.
Cookie butter. Truffle. Brownies.
You see, my friends, this is exactly what is so great about the Secret Recipe Club! When I fall into a dessert rut, I love exploring the creativity of other bakers, like Tracy of Pale Yellow.
I started out this month planning to make a healthy dinner. I had even geared myself up to make a vegetarian version of Tracy's taco salad. But my mind just kept drifting back to her desserts, amazing treats like Chocolate Hazelnut Cake and Fancy Pants Brownies and Tiramisu Cheesecakes. And, oh glory, cookie butter truffle brownies. A match made in heaven.