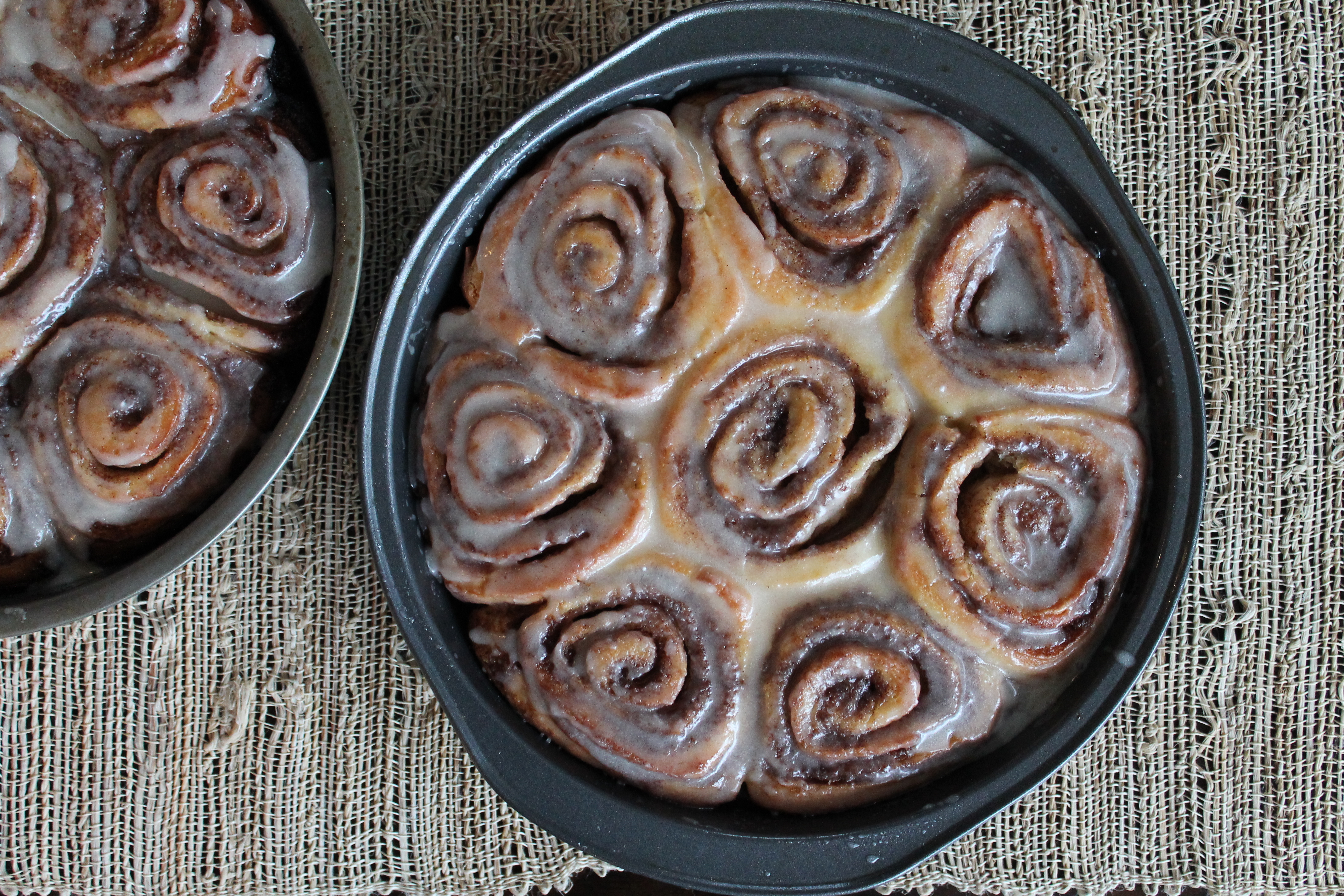 Three years ago, I made cinnamon buns for the first time.
And the first time I made them, I must admit, it was a bit of a gory experience. Butter and sugar were all over the counters and my clothes and I was furiously beating confectioner's sugar into glaze by hand at 2am.
Since then, I have made glazed cinnamon buns more times than I can count. Out of everything I bake, this is the recipe that friends and family request the most! But my first post about it is…well…awkward. Awkward photography and awkward ranting.
You deserve better.
So I'm dusting off the cinnamon bun recipe, sharing a few tips and tricks, and hopefully making your mornings more delicious!