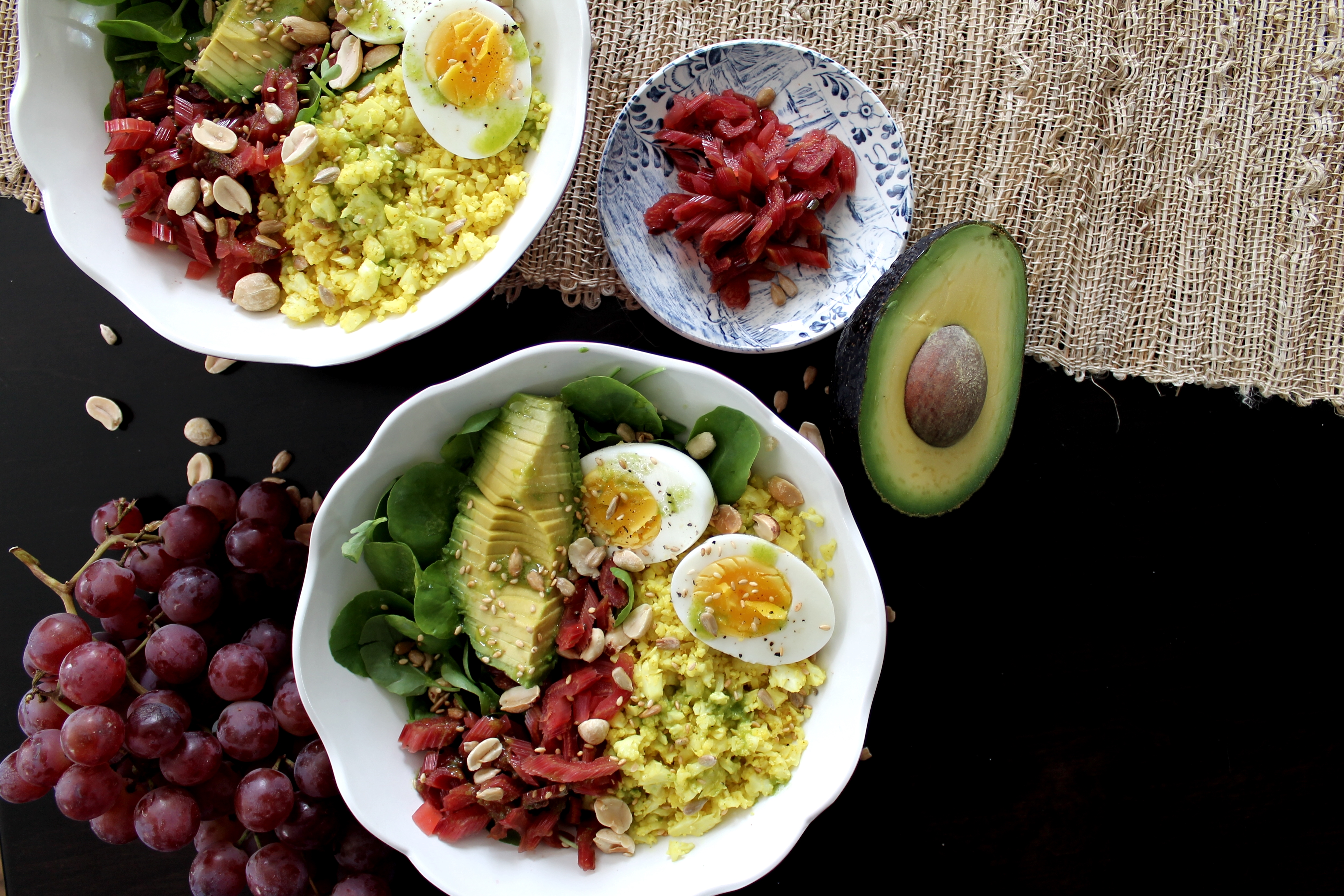 I've become kind of obsessed with cauliflower.
Lately, I've been eating it almost every day, with beet hummus, for breakfast scrambled with eggs, instead of rice with Indian food.
And then Sarah and I decided to combine our powers for good and make a colorful, healthy lunch totally based on cauliflower.
I am NOT on the low-carb bandwagon. Wheat would have to go extinct for me to give it up for the rest of my life. Despite these truths, I really love replacing grains with cauliflower.
Here's the thing. I am the type of person who wants to spend time eating. It's hard for me to feel "done" eating if my plate is clean in five minutes or less, even if I've actually had enough calories to fill me up. This is why vegetables, and cauliflower specifically, are amazing. More volume for less calories, longer meals with less overeating just because I still have the munchies.
This rainbow bowl is delicious and surprising. There are a lot of components, but all together they make an incredibly satisfying meal!