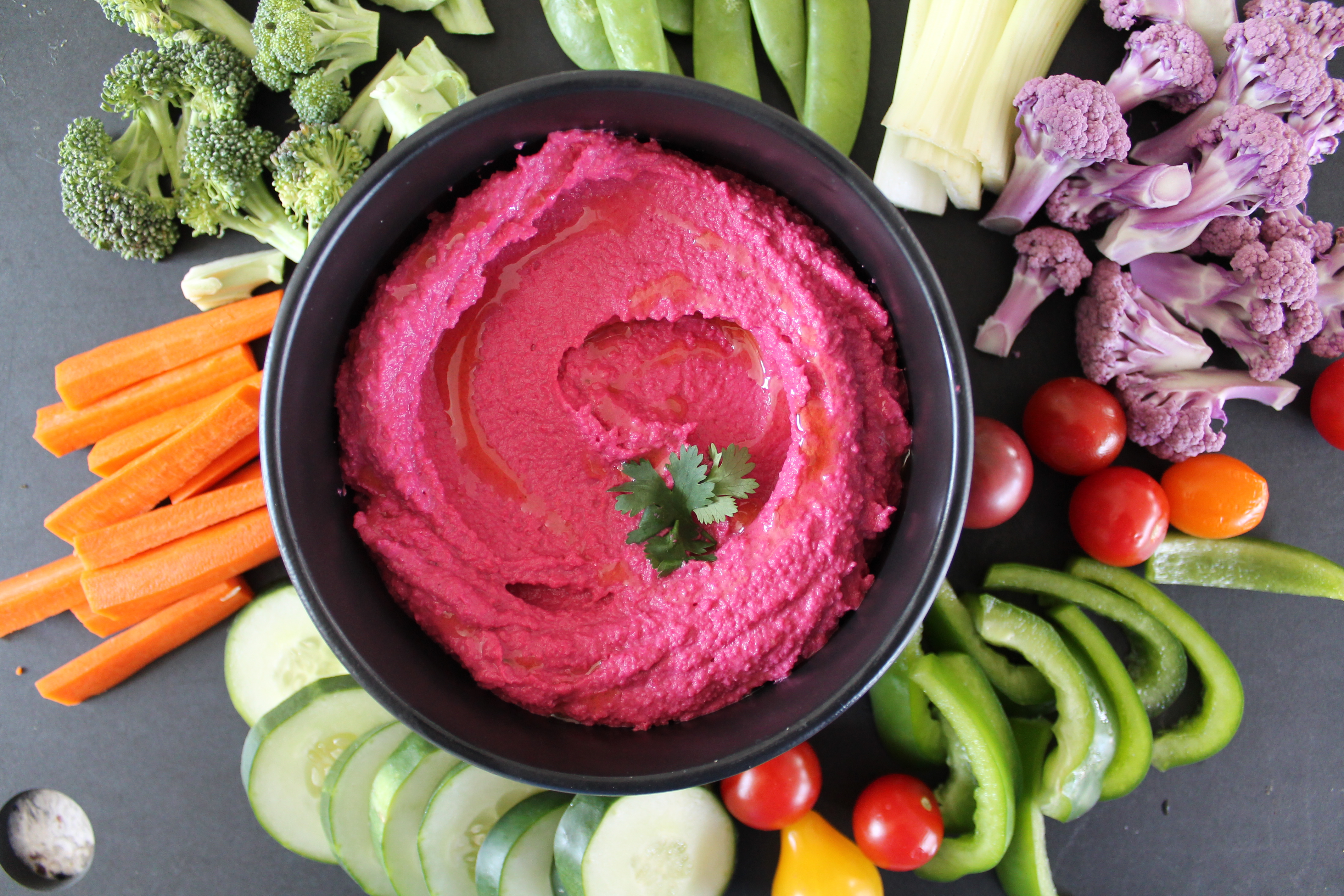 Last week, I made these amazing beet burgers. Beets are lovely, aren't they? I think beets are the most beautiful color in the whole world. But…I have to admit that I really hate to eat them plain. I've tried them in salads with goat cheese and soaked in butter and horseradish sauce. But my favorite beets are definitely those diced small and mixed well with other flavors.
As I was contemplating what to do with the lonely, leftover beet in my crisper, I suddenly remembered a batch of beet hummus Dave's aunt had made at Christmas, and I immediately got excited.
This hummus is a little earthy and a little tangy, and full of gorgeous pink. Eat it with a huge handful of bright, raw vegetables and you will feel like you are on cloud nine.