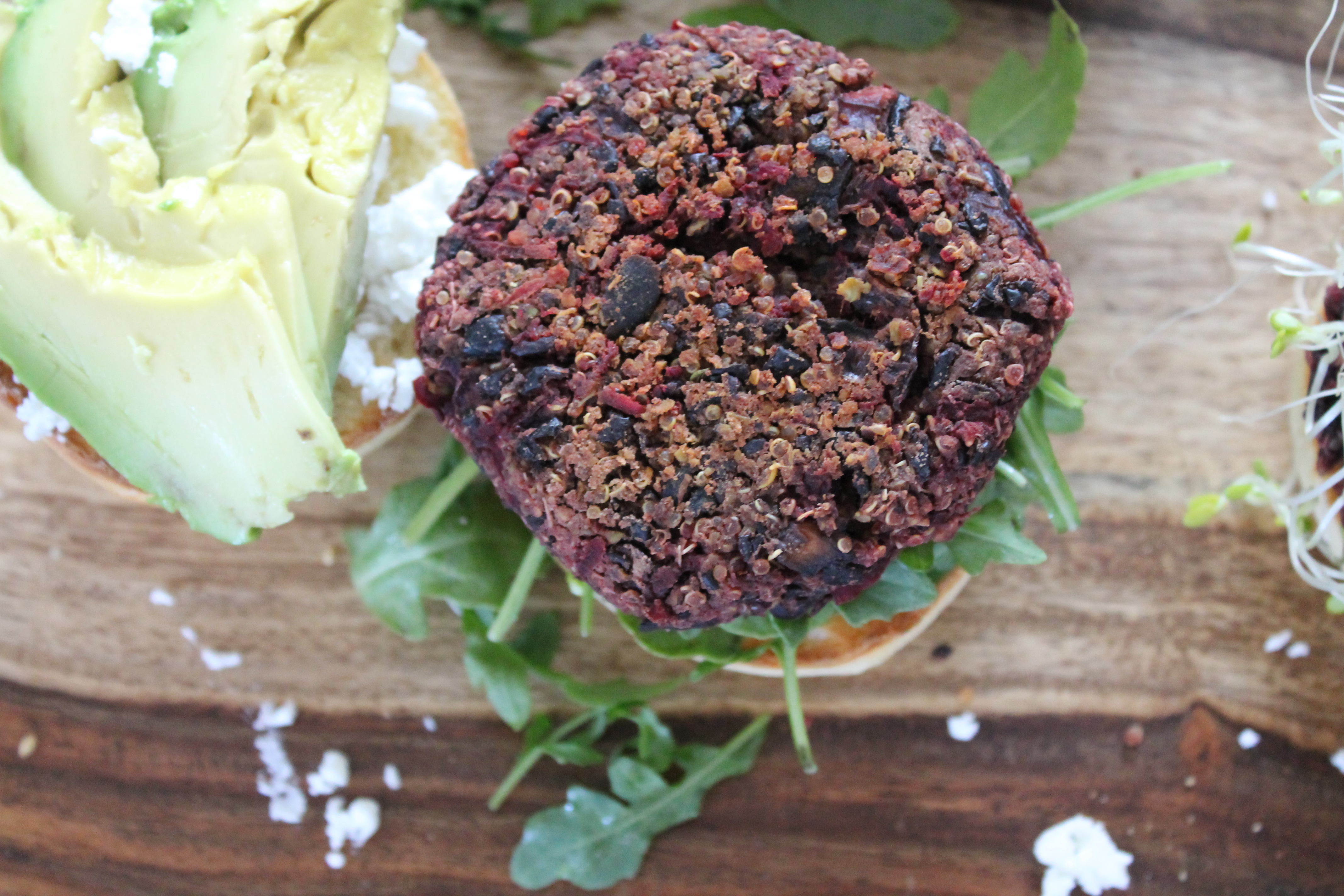 Admit it. You love veggie burgers. You can't escape the truth.
Veggie burgers are one of the best things about being vegetarian, in my opinion. (Why eat something boring when you can eat something creative?) And these beet burgers with quinoa and black beans are no exception! They are delightful and hearty and a little smoky.
They are also a brilliant backdrop for all sorts of toppings, so pick your pleasure and take a big bite.