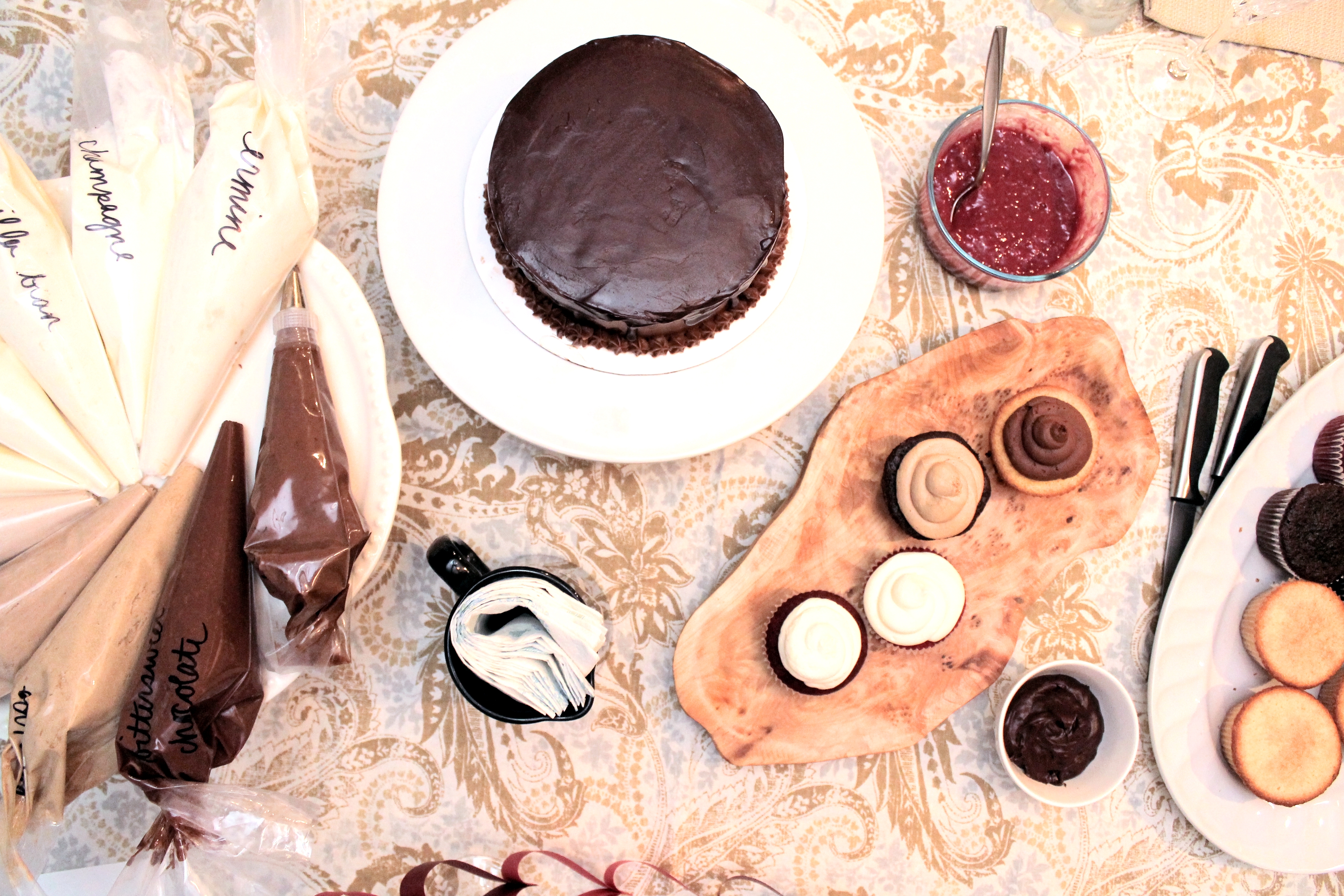 Last year, when a dear friend asked me to do the wedding cake for her daughter, I was immediately all in. Yes, of course!
The beautiful bride and groom just celebrated their first anniversary, so despite all of the changes going on around these parts, I thought this was the perfect time to share with you last summer's adventure of fancy baking!
Little did I know how much baking for this elegant wedding would stretch me as a baker.
These wedding cakes humbled me in many ways. I had to ask lots of questions of professional bakers. I renewed my search for the perfect yellow cake recipe, one that produced a consistently moist and tender and flavorful vanilla cake. I had to practice my piping technique. I also had to ask for help from friends!
I think they turned out just beautiful (and amazingly delicious). These cakes were my babies. And they took a village!
These cakes were powered by: one very understanding and patient husband; my parents, who spent the wedding weekend at my house offering moral and practical support; beautiful friends who shared supplies, refrigerator space, childcare, kitten care, and an extra hand; lots of prayer; the entire first season of Gilmore Girls; several gallons of coffee; a bottle of Riesling; not enough sleep; quite a bit of anxiety; and one happy little taste tester.
Not to mention: 9 pounds of butter, 16 pounds of sugar, 6 dozen eggs, 4 pounds of chocolate, and 150 pounds of love.