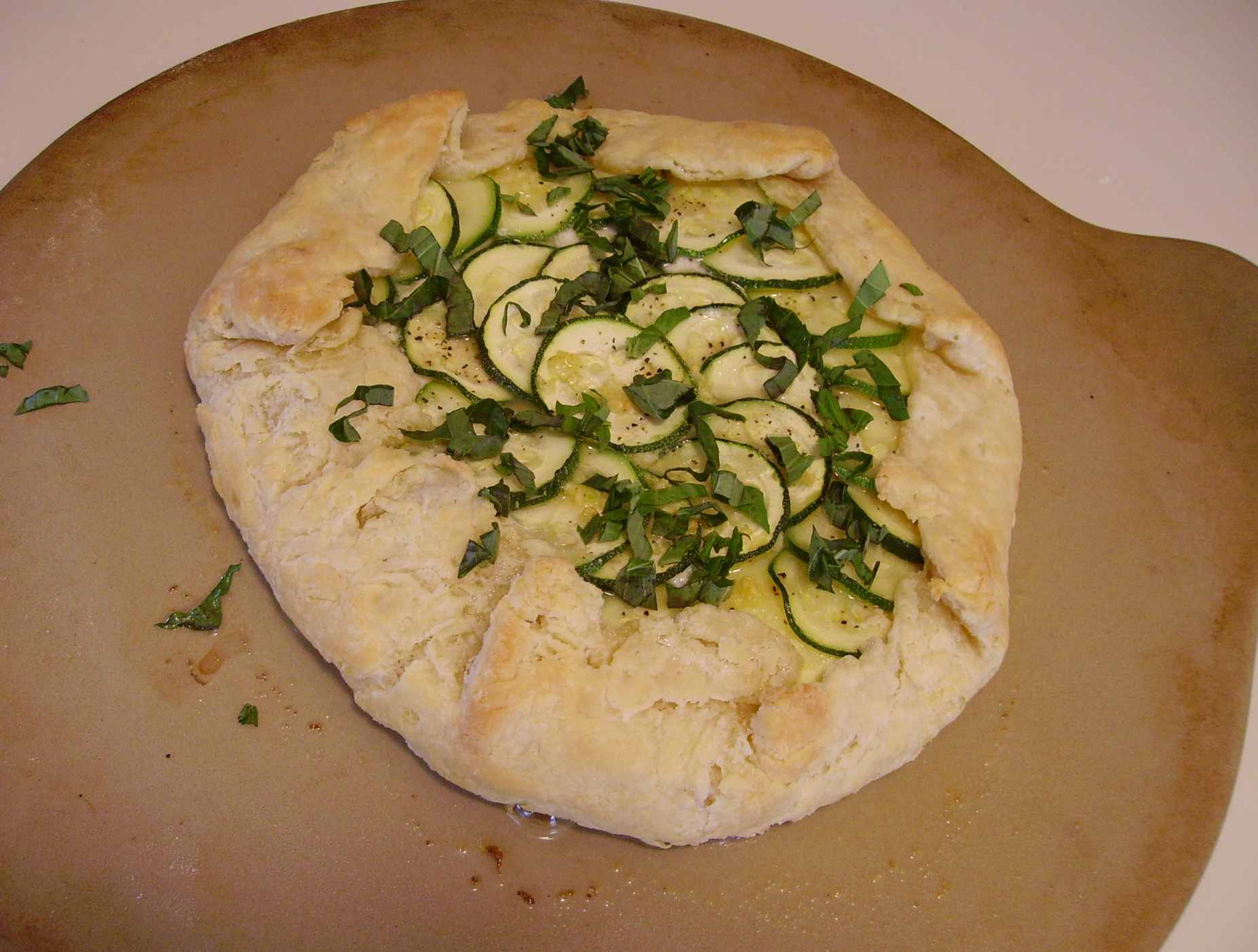 I have mentioned previously that I am obsessed with several other food blogs, one of which is SmittenKitchen. About six months ago, when I was trolling through Deb's archives, I discovered a delectable vegetarian entree called a galette, which could also go by the name of crostata or even "rustic tart." I was, in a word, smitten.
The first galette I tried was a spicy autumn variety with butternut squash. The galette was an immediate hit with my husband and his meat-loving best friend, so I knew I would have to try some of the other variations posted on SmittenKitchen. Thus, I am bringing you a lighter and brighter filling that fits the spring weather. Last weekend, when I announced that I was making a galette for dinner, my husband practically started drooling.
Although delicious, the Zucchini Ricotta Galette is a once-in-a-while kind of meal. For one thing, it is loaded with cheese, but the biggest kicker is that it takes about 2 hours to make! I only ever make it on weekends, often when I am procrastinating other chores. It's worth the wait, but it's not a low-maintenance meal by any stretch.
That being said, please do carve out some time to make yourself a galette! Serve it with a nice, colorful salad. I promise, you will be happy if you do…