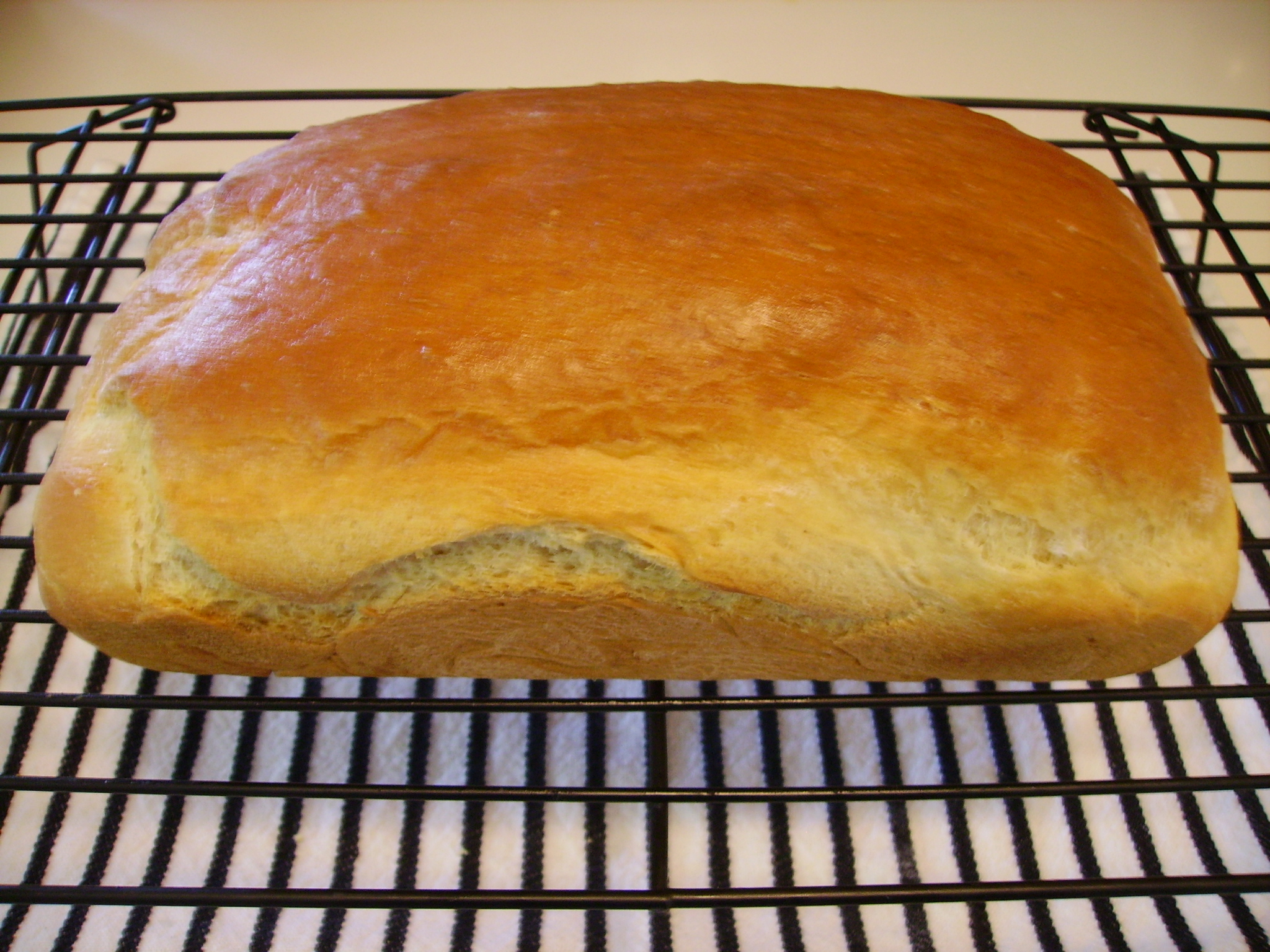 Growing up, there were few pleasures so simple as eating a fresh slice of my mom's white bread spread with butter. The bread would release whirls of steam when she cut into it…the butter would instantly melt into the warm surface…and my slice would be gone in about 10 seconds flat.
Apparently, when my mom and dad got married, she made sandwich bread every week, rather than buying Wonderbread at the store. Unfortunately, waning free time (er…and probably the neediness of two small children) ultimately demanded she stop this tradition, but we still lucked out every now and then. In fact, my favorite thing about snow days was that my mom would make several loaves of bread and my brother and I got to enjoy the most delicious sandwiches EVER for a week or so.
By the way, in case you don't know anything about snow in Richmond, VA, where I grew up, let's just say that the mere prediction of snow causes mass insanity among the natives. Everyone simultaneously panics–no one would dare risk their lives driving in snow–and races to the store to buy every loaf of bread, gallon of milk, and carton of eggs in existence. Because naturally, the 1 inch dusting of snow that covers the lawns and trees and just maybe the streets of Richmond will prevent anyone from buying such commodities ever again.
My mom is much more sensible than that, having grown up in Long Island, and so she contents herself to fill the house with the most delicious smell that was ever created: fresh, homemade bread.
Obviously, bread is not a snow-time-only treat. Probably my favorite ever use for a thick slice of homemade white bread is as the base for my dad's poached eggs, which I intend to make for Easter breakfast tomorrow. Thus, I bring you white bread and urge you to set aside your bread maker just this once, because you really don't need it. I promise!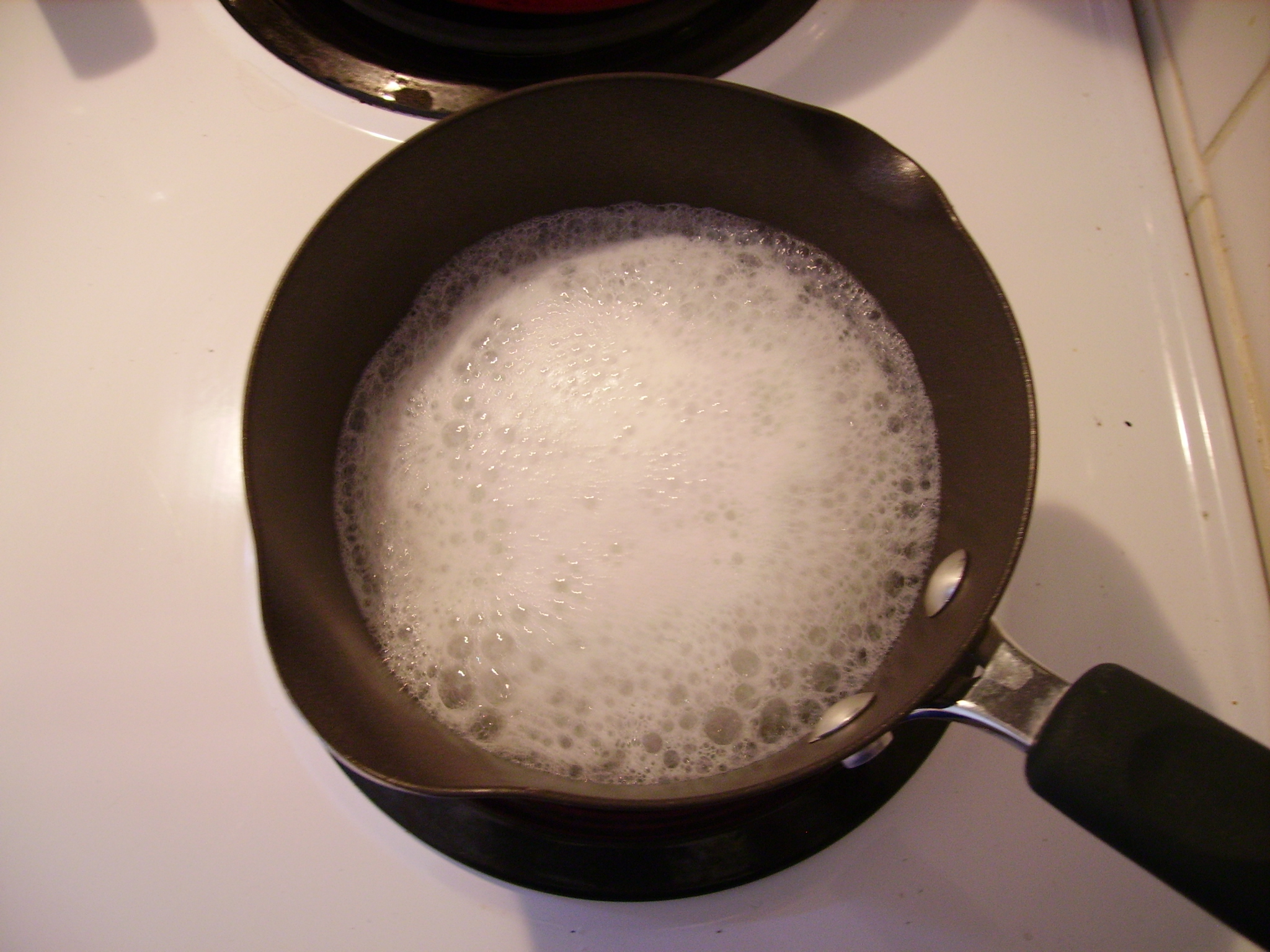 First, scald the milk. Make sure you stir while heating, otherwise the bottom will burn. After the milk bubbles, remove from heat and mix in butter, salt, and sugar and let sit to cool.
When all of the flour is mixed in, continue kneading at a low speed for several minutes. The dough will climb up the hook, so if it doesn't release occasionally on its own, scrape the hook periodically to ensure that all of the dough is evenly kneaded.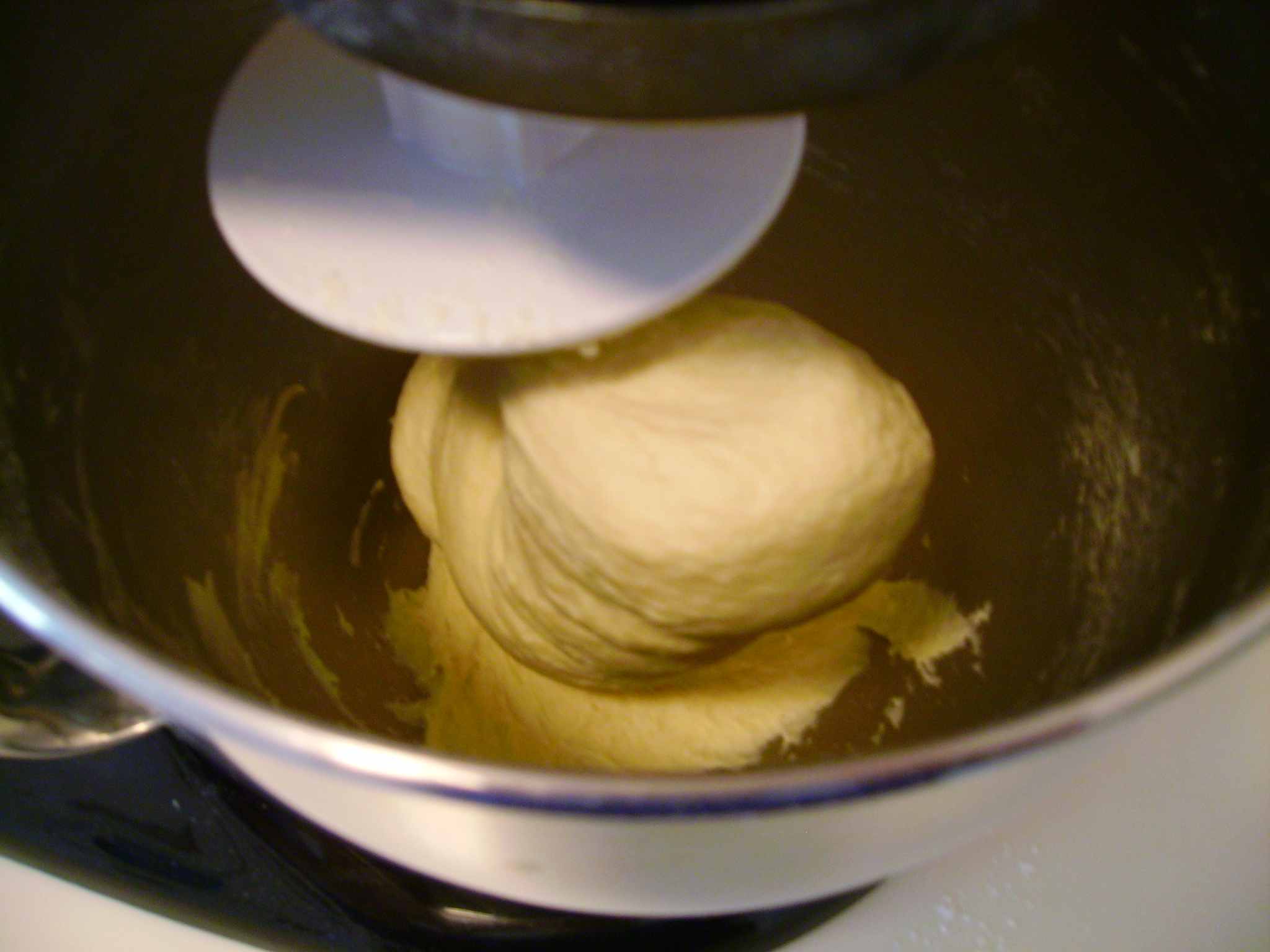 Pull the dough out of the mixer and set it into a greased bowl. Roll the dough around a bit until it is evenly greased. Then cover it and let it rise for 1 hour.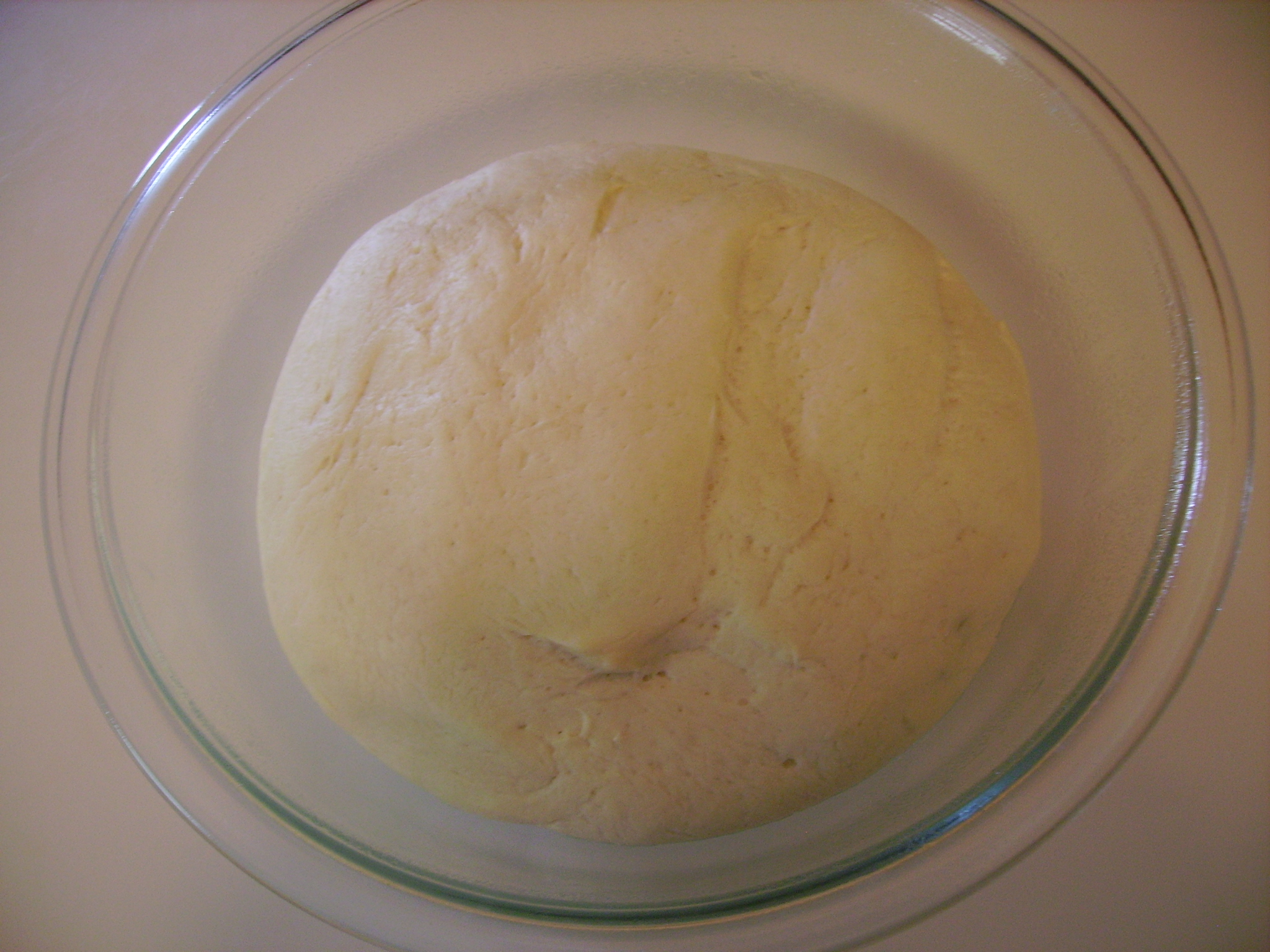 After the first rise, punch it down (you might want to sprinkle a bit of flour over the top to prevent the dough from eating your hand) and then let it sit for 10 minutes on a floured board. Transfer to a loaf pan and let the dough continue rising for 30 minutes before putting it in the oven to bake.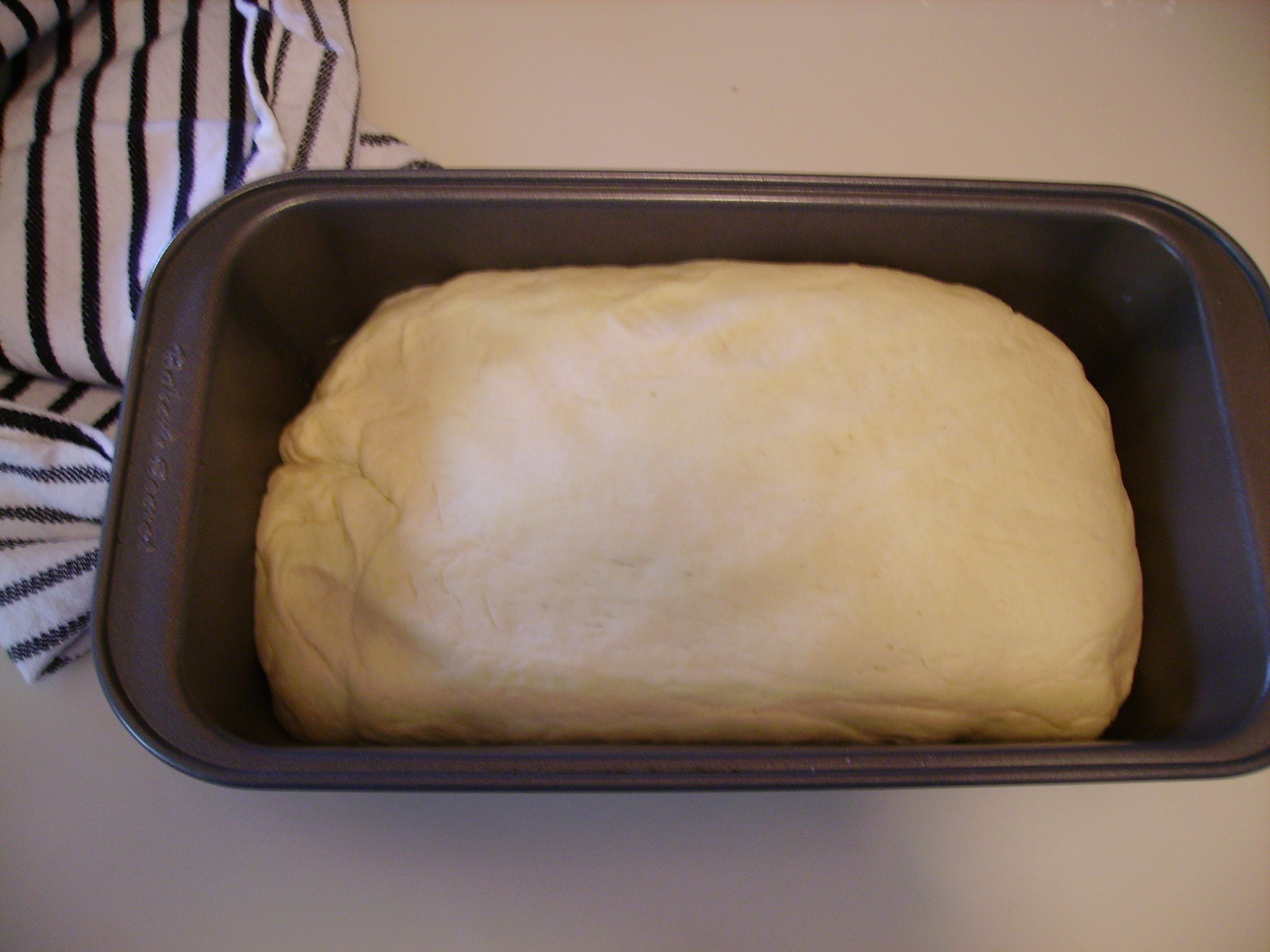 After the bread comes out of the oven, butter the top so it will become a delicious golden brown. Eat warm, eat cool, eat until it's gone!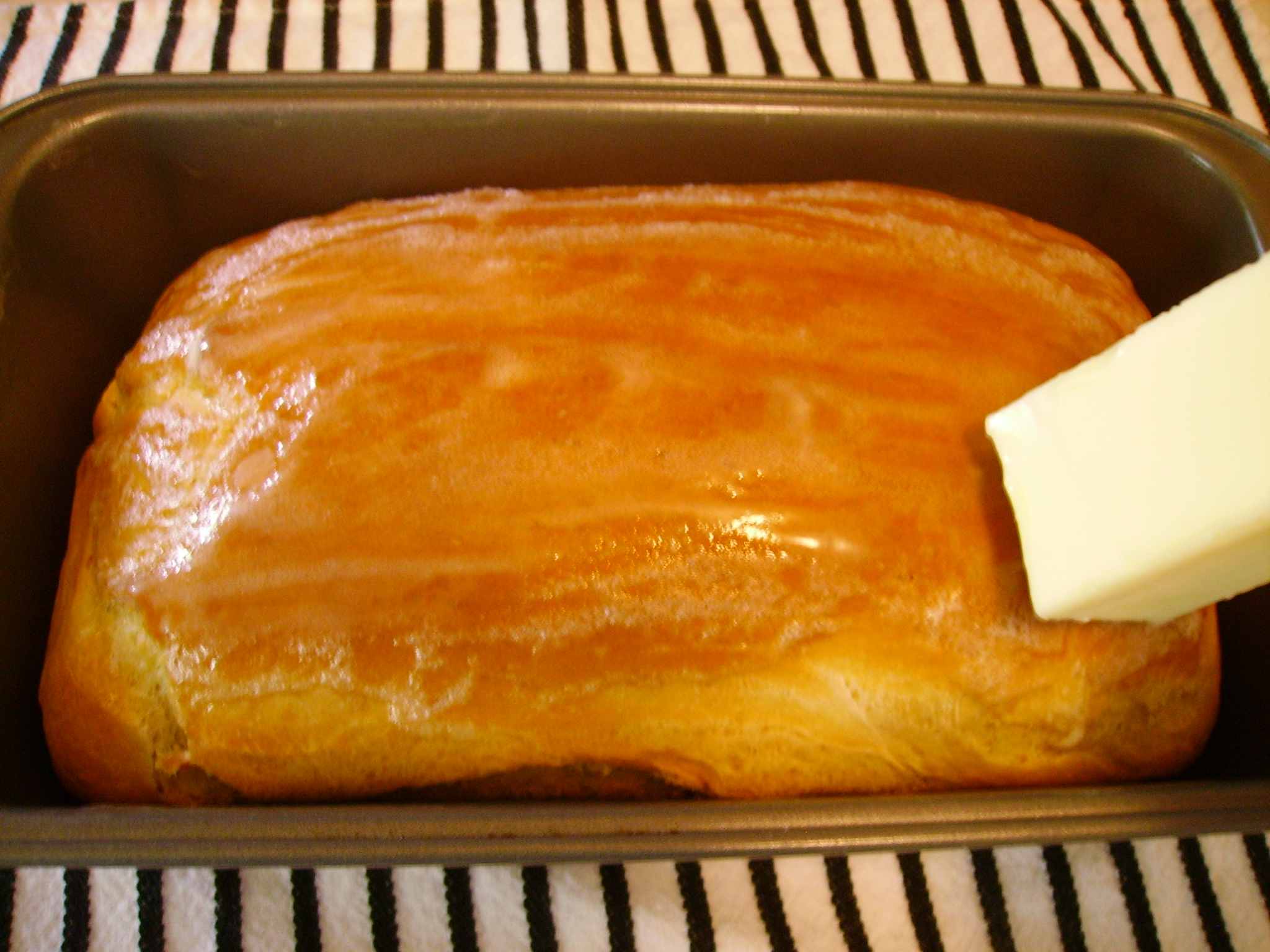 Sunbeam White Bread
from a very old Sunbeam booklet
makes 1 loaf
Ingredients:
½ cup milk
2 tbsp. butter
1 tbsp. plus 1 tsp. sugar
1 tsp. salt
2½ tsp. active dry yeast
¾ cup warm water
3¼ cups sifted flour, divided
Directions:
Scald the milk, stirring constantly to prevent burning. Remove from heat and stir in butter, sugar, and salt. Cool to room temperature.
Meanwhile, dissolve yeast in water. In a mixer bowl fitted with a bread hook, stir together yeasted water, 1 cup flour, and the cooled milk mixture.
Add 1¼ cup of flour and mix on medium speed until well blended. Gradually add the remaining 1 cup flour, scraping the sides of the bowl as needed. Mix until the flour is well combined, then reduce the mixer speed to low and knead for 6–8 minutes. If the dough climbs the hook and does not fall back periodically, scrape to ensure everything is evenly kneaded.
Grease a large glass bowl. Pull the dough out of the mixer and shape roughly into a ball. Roll the dough around in the bowl until it is well greased. Cover with a towel and let rise for 60 minutes.
Lightly flour the top of the dough and a wooden cutting board. Punch the dough down, then reshape into a ball and set on the floured surface for 10 minutes.
Meanwhile, lightly grease a small loaf pan.
Shape the dough into a loaf and set in the loaf pan. Cover and let rise for 30 minutes
Preheat oven to 375°.
Bake the bread for 40–50 minutes, or until firm. Remove to a cooling rack and lightly brush the top with butter.
Enjoy warm, cool, or any way you like!