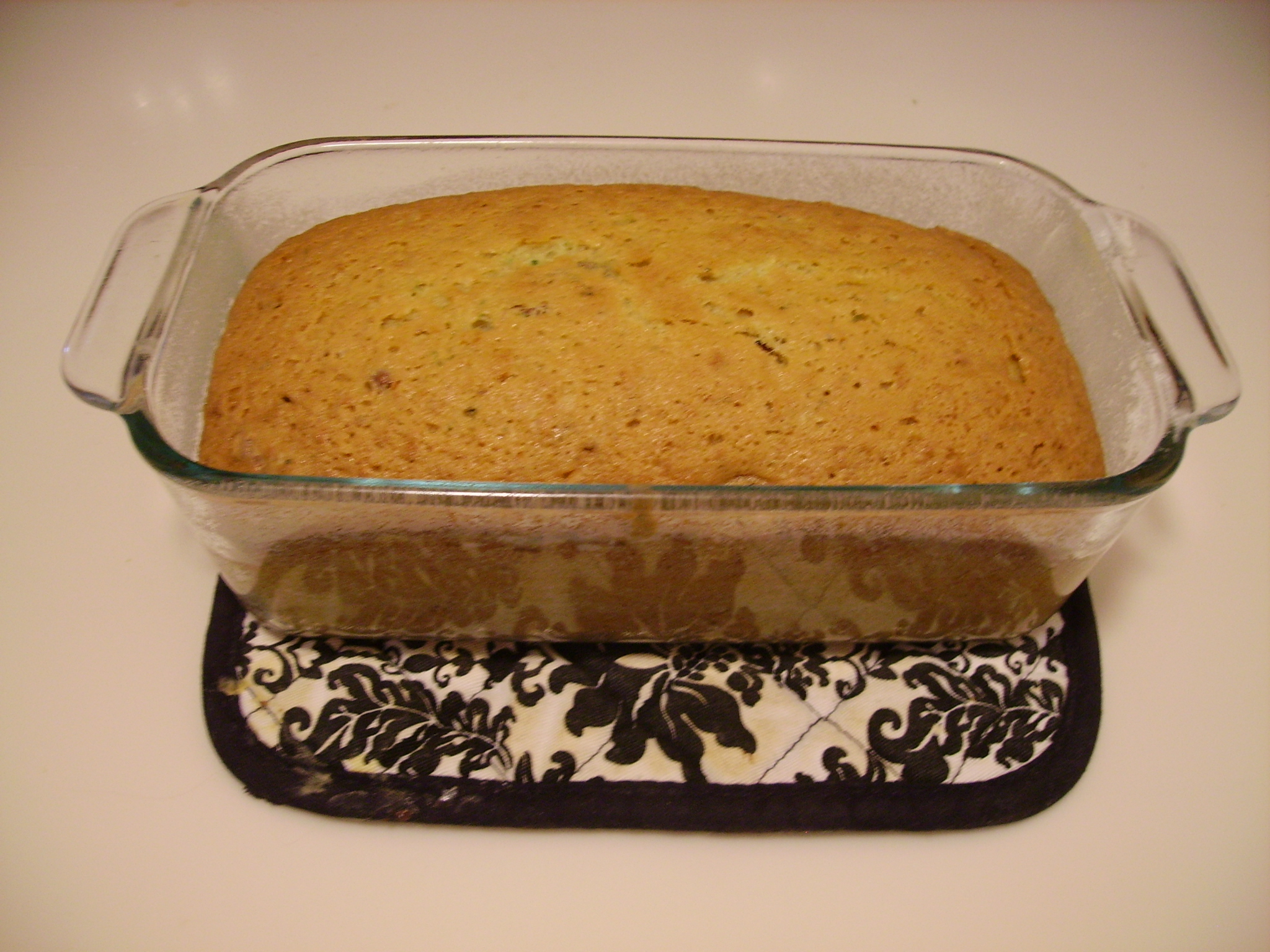 Yesterday I went to my brother- and sister-in-law's house for dinner and games. And it was glorious…because we had breakfast for dinner!
I made zucchini bread at the last possible second…which is a good trick, since it bakes for an hour! It is really more of a cake than a bread–it's moist and sweet, but not too sweet, which makes it ideal for breakfast. Despite its name (and like most similarly named treats), this isn't a particularly healthy breakfast, but it sure is delicious.
Zucchini bread is very easy to make, and I almost always have all of the ingredients on hand. I love bringing this to friends, because it requires almost no effort and it's always well received. When I brought a batch in for my students recently, they devoured it in 10 minutes flat and were quite surprised to discover that the "green stuff" in it was a vegetable!
This breakfast not finicky at all, but it does require planning ahead due to the long bake time. It's best warm, so if you are not a morning person and prefer to eat breakfast only at breakfast time, you could bake it the evening before and then warm up a few slices in the oven when you are ready to eat.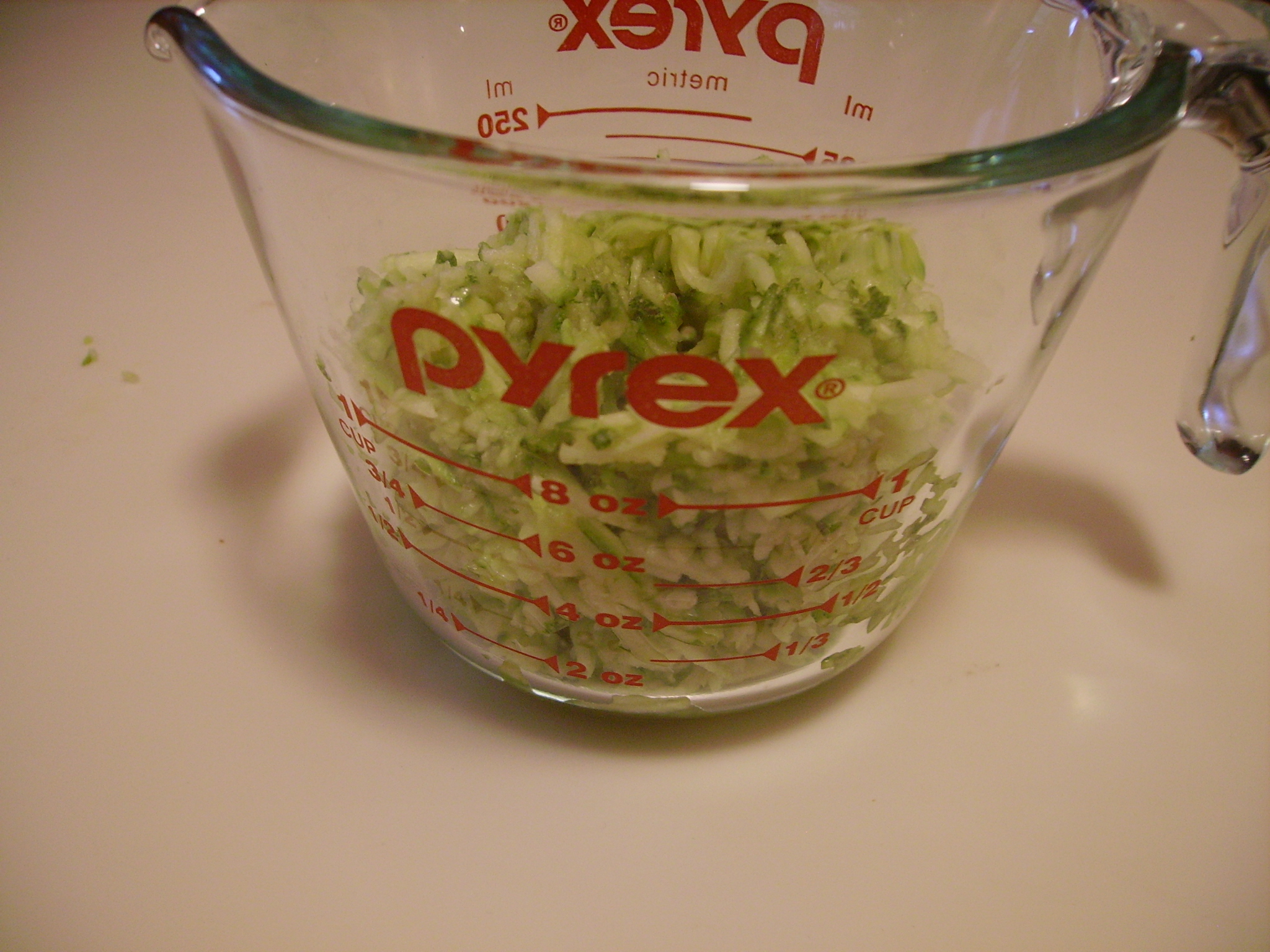 First, grate up the zucchini in a food processor (you could use a hand grater).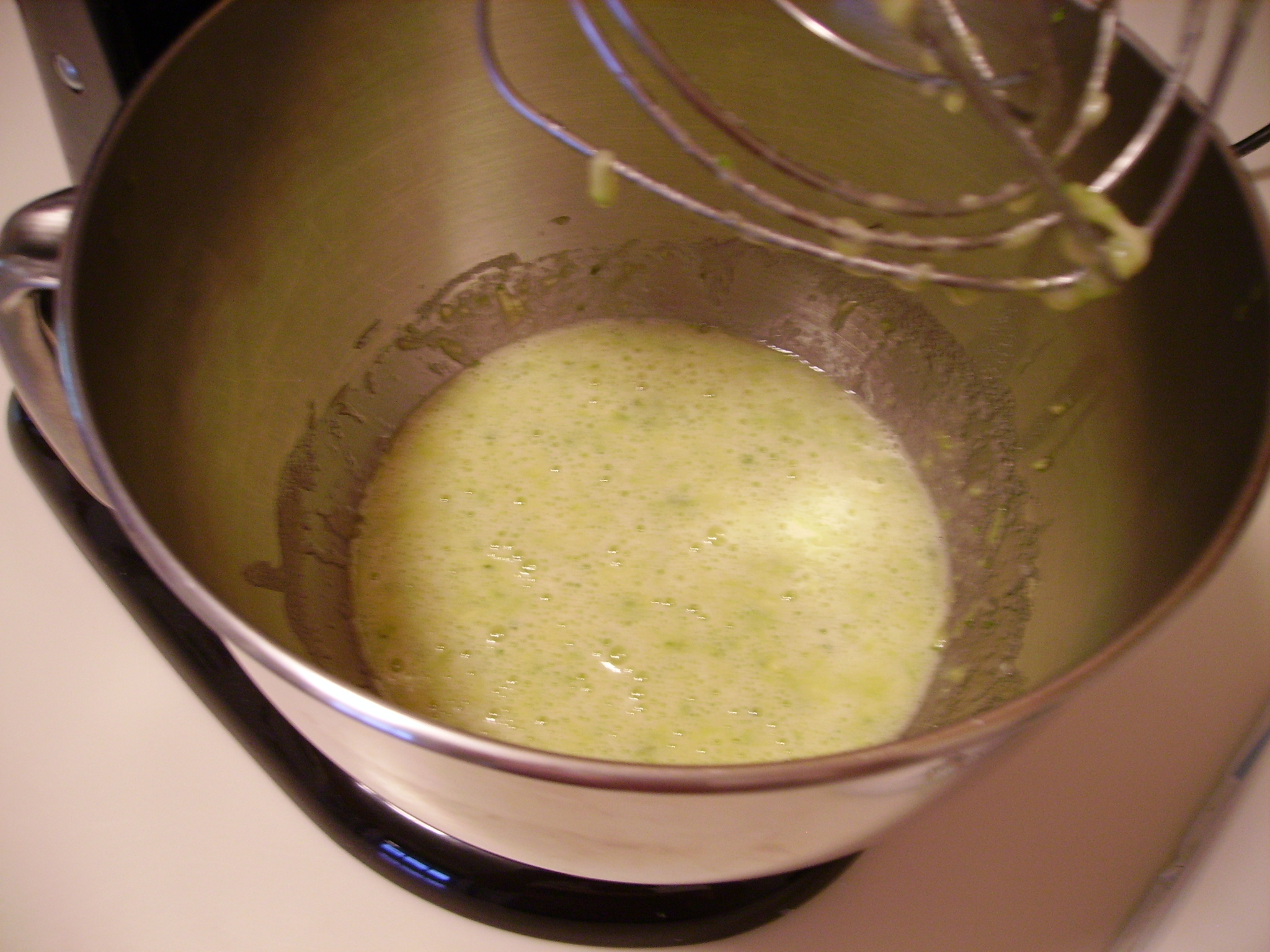 Mix the zucchini with oil, eggs, and sugar.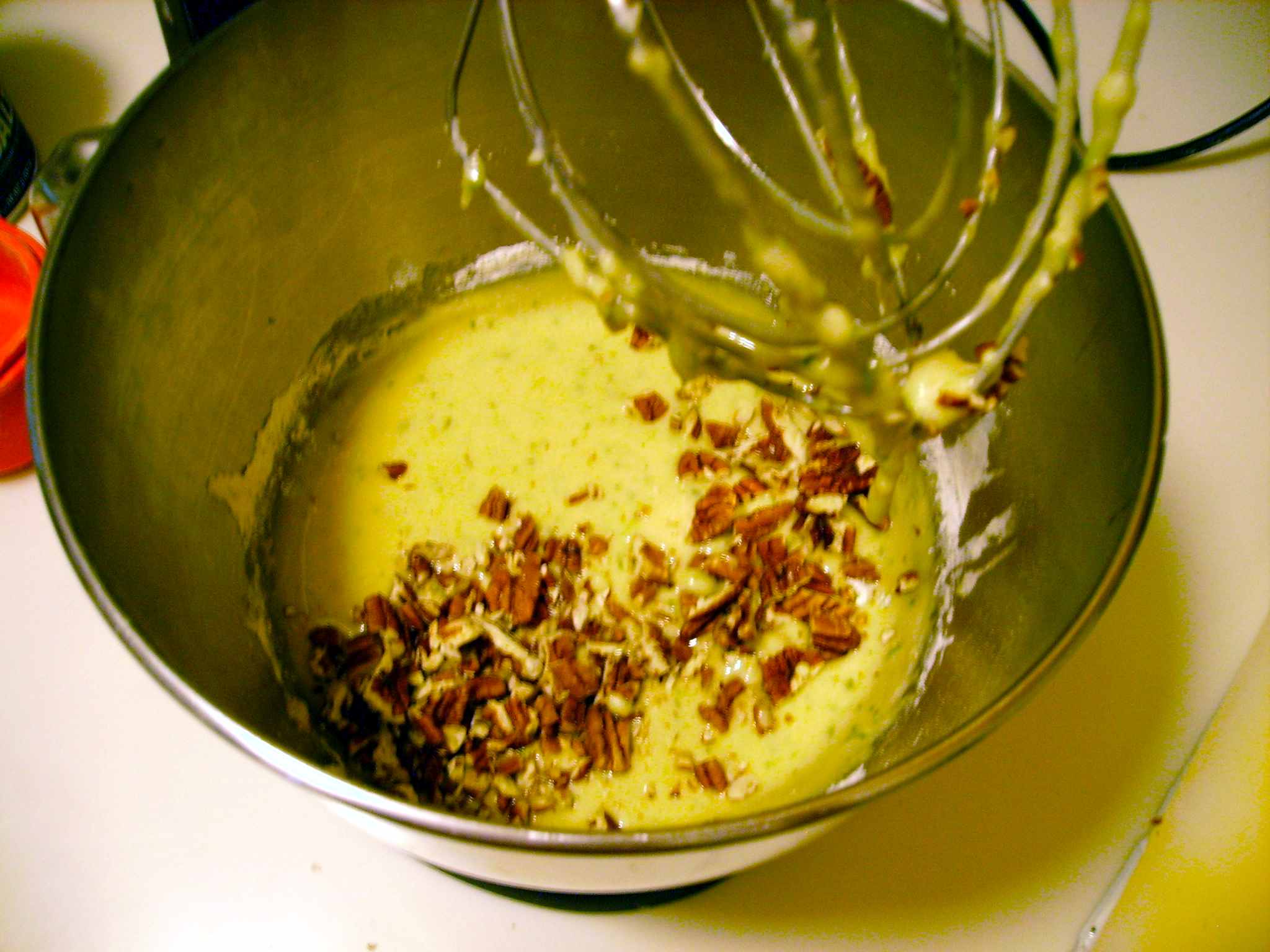 Mix in the dry ingredients and then add the pecans.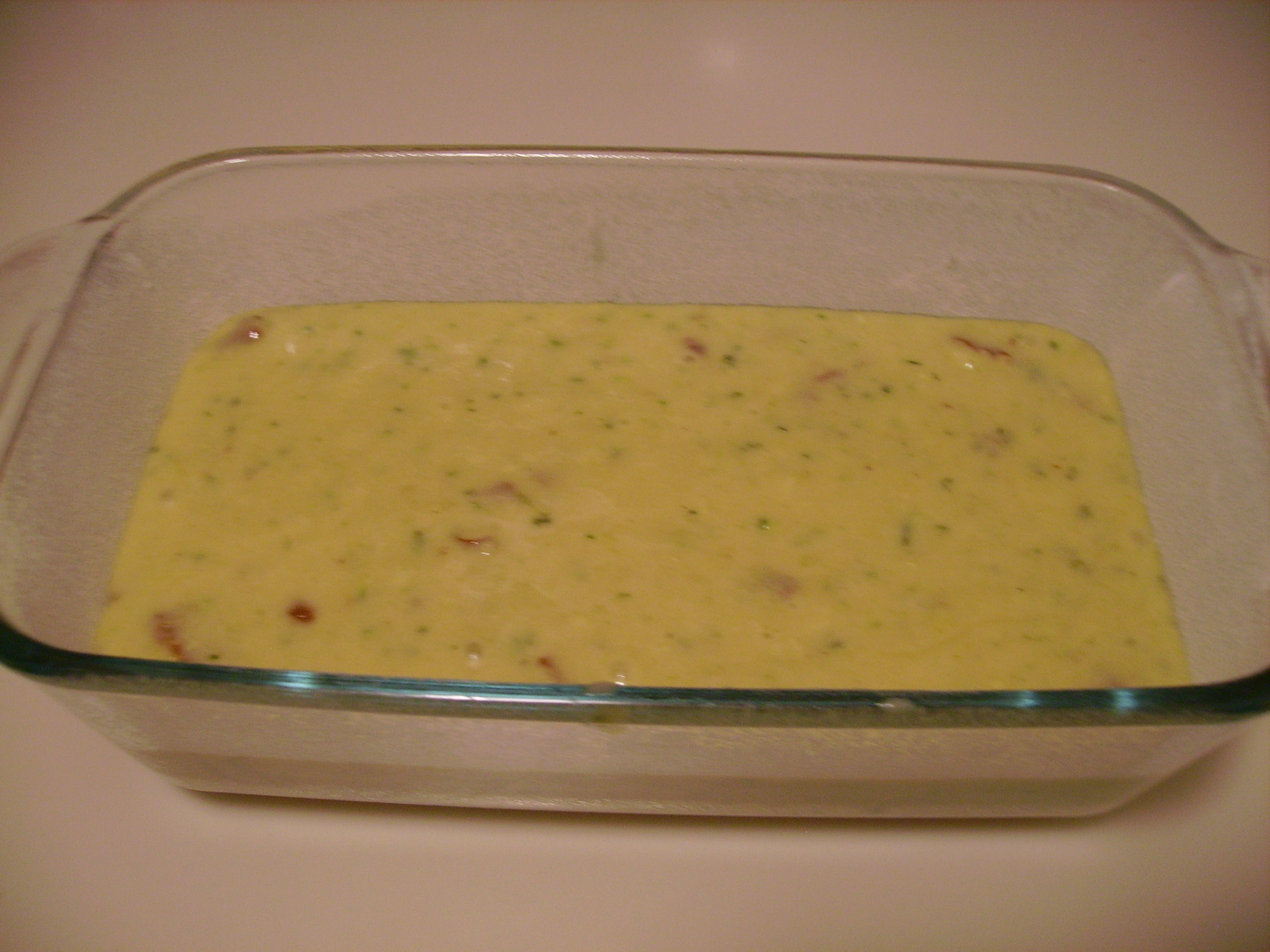 Pour the batter into a greased and floured pan, then bake for an hour.
Zucchini Bread
from my mom's recipe binder
makes 2 loaves/20 slices
Ingredients:
2 cups finely grated zucchini
3 eggs
1 cup vegetable oil
2 cups sugar
3 cups flour
3 tsp. vanilla extract
1 tsp. salt
1 tsp. baking soda
½ tsp. baking powder
½ cup chopped pecans or walnuts
Directions:
Preheat oven to 325°.
Mix first four ingredients together very well. Add all other ingredients and stir until smooth.
Divide evenly between 2 greased and floured loaf pans.
Bake for 1 hour. Perform a toothpick test for doneness.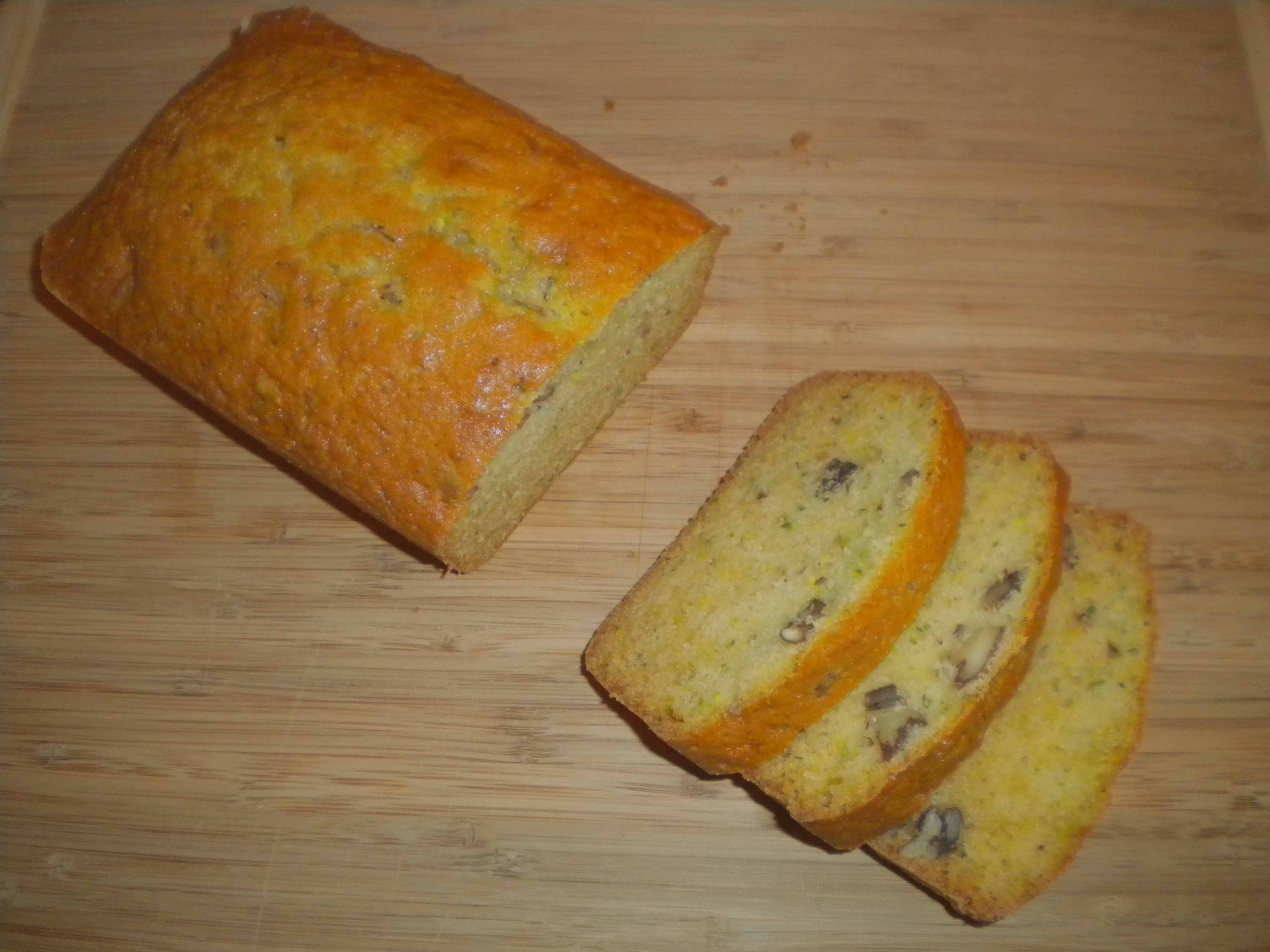 Enjoy!