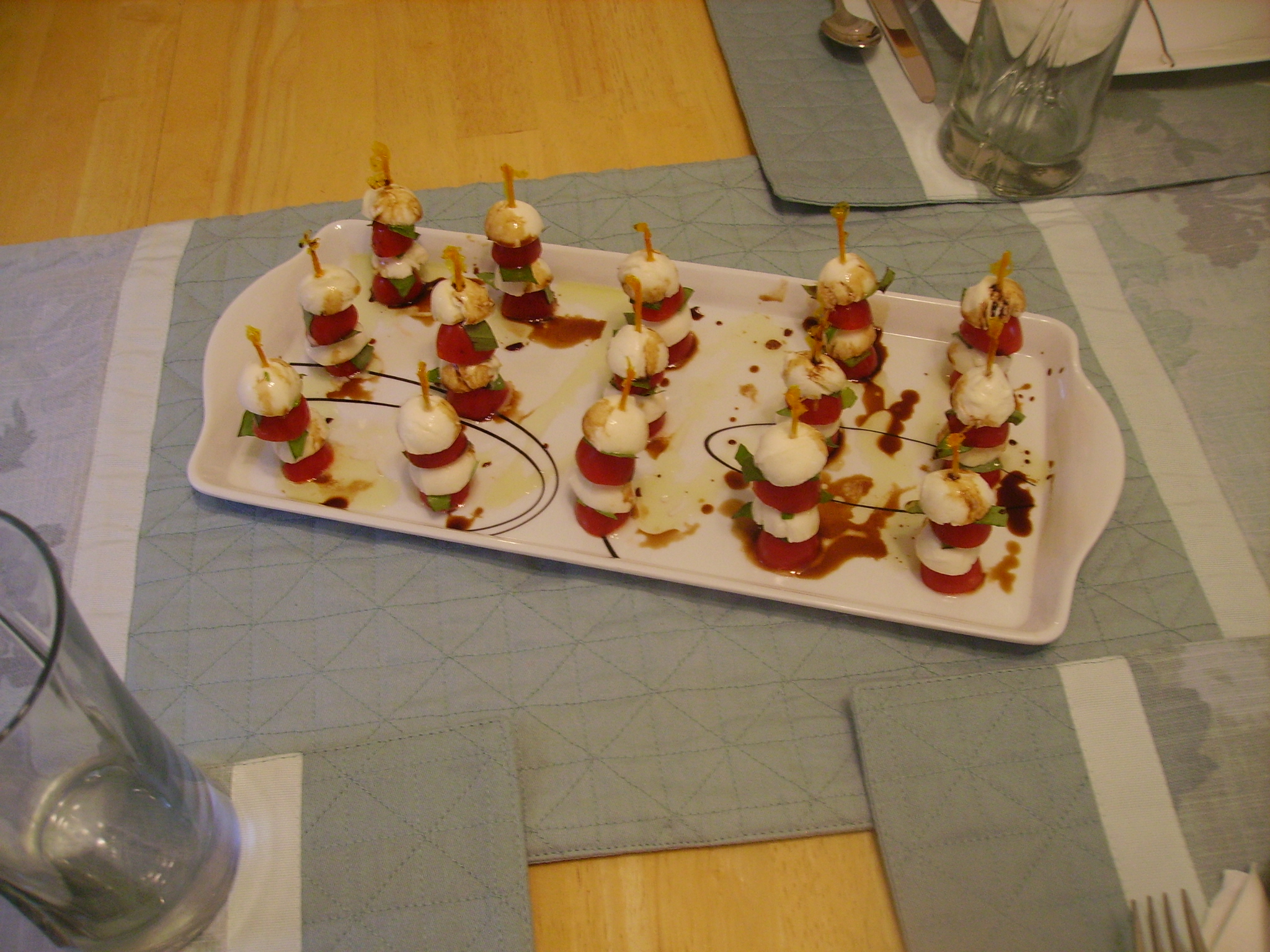 During summer, there is nothing I like better than ripe, fresh tomatoes. I love to walk past a stand of tomatoes in the farmer's market and just breathe them in…it's hard to describe what tomatoes smell like, but you know what I mean. They just smell like summer!
I tend to eat a lot of tomato sandwiches during the summer. And salads loaded with tomatoes. And burritos loaded with tomatoes.
But what could be a better use for some perfect, juicy tomatoes than a caprese salad? Once I got the hankering for tomatoes layered with fresh mozzarella and basil, it was a quick jump from there to a bite-size version of the treat. Mini is definitely in…plus, this way I don't have to deal with the little voice in the back of my head that's saying "something made half out of cheese is not really a salad."
These are so simple to make, and they will definitely disappear fast!
You can easily make as many or as few of these as you'd like. All you really need are an equal amount of cherry tomatoes and grape-size baby mozzarellas, a handful of fresh basil, and some oil and vinegar.
Cut the tomatoes and the mozzarella balls in half. Sliver the basil leaves.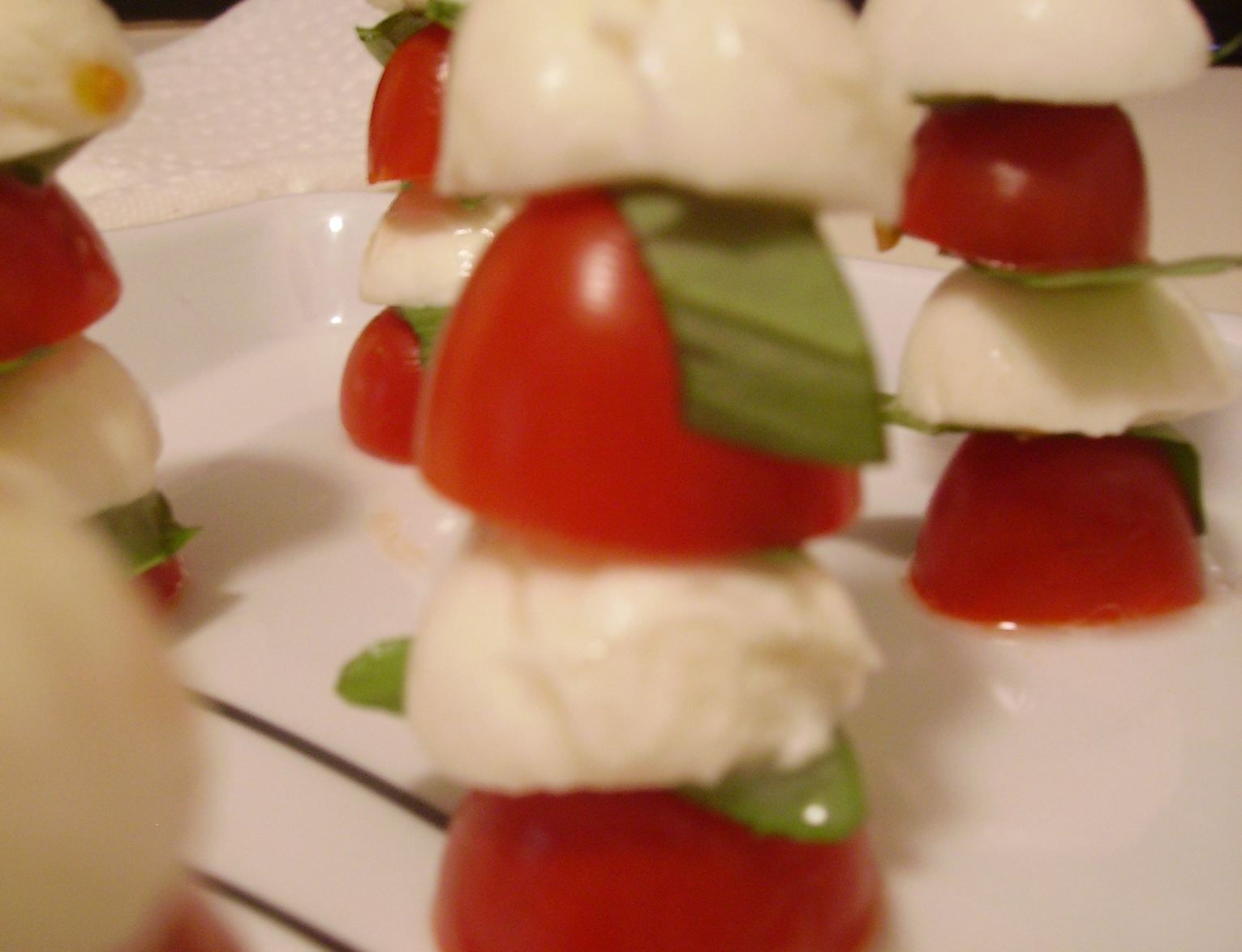 On some party toothpicks (which was really all I had, and I thought they looked cute, but you can just as easily do without the little frilly ends), layer 2 piece of mozzarella, and 2 tomato halves, cut sides down, with slips of basil in between each. They should be able to stand up on any tray you intend to use for serving.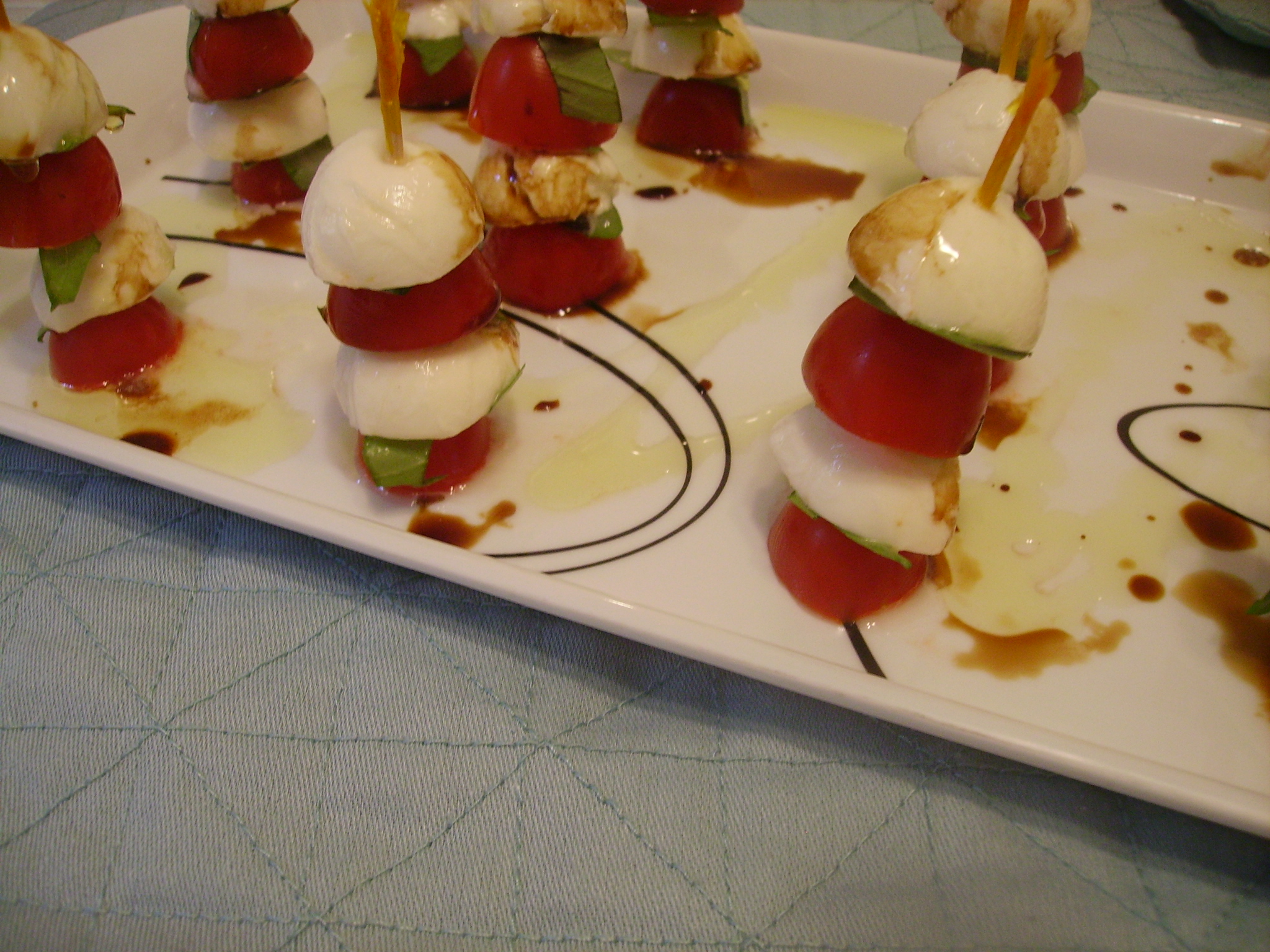 After you have made as many as you please, lightly drizzle the whole tray with a high-quality olive oil and balsamic vinegar. If you are artistic about it, the tray will look really nice…if you are clumsy about it, like me, then you might end up with some puddles of liquid. But who cares? You can always use the extra for dipping.
Caprese Bites
a Melissa original (adapted from a very common dish)
serves 4
Ingredients:
1 pint cherry or grape tomatoes
8 oz. ciliegine ("cherry-size") baby mozzarella
½–1 cup basil leaves, slivered
toothpicks
olive oil
balsamic vinegar
Directions:
Cut the tomatoes and mozzarella balls in half. Layer with slivered basil, flat sides down, on the toothpicks.
Set the caprese bites on a platter. Drizzle them lightly with olive oil and balsamic vinegar.
Enjoy!