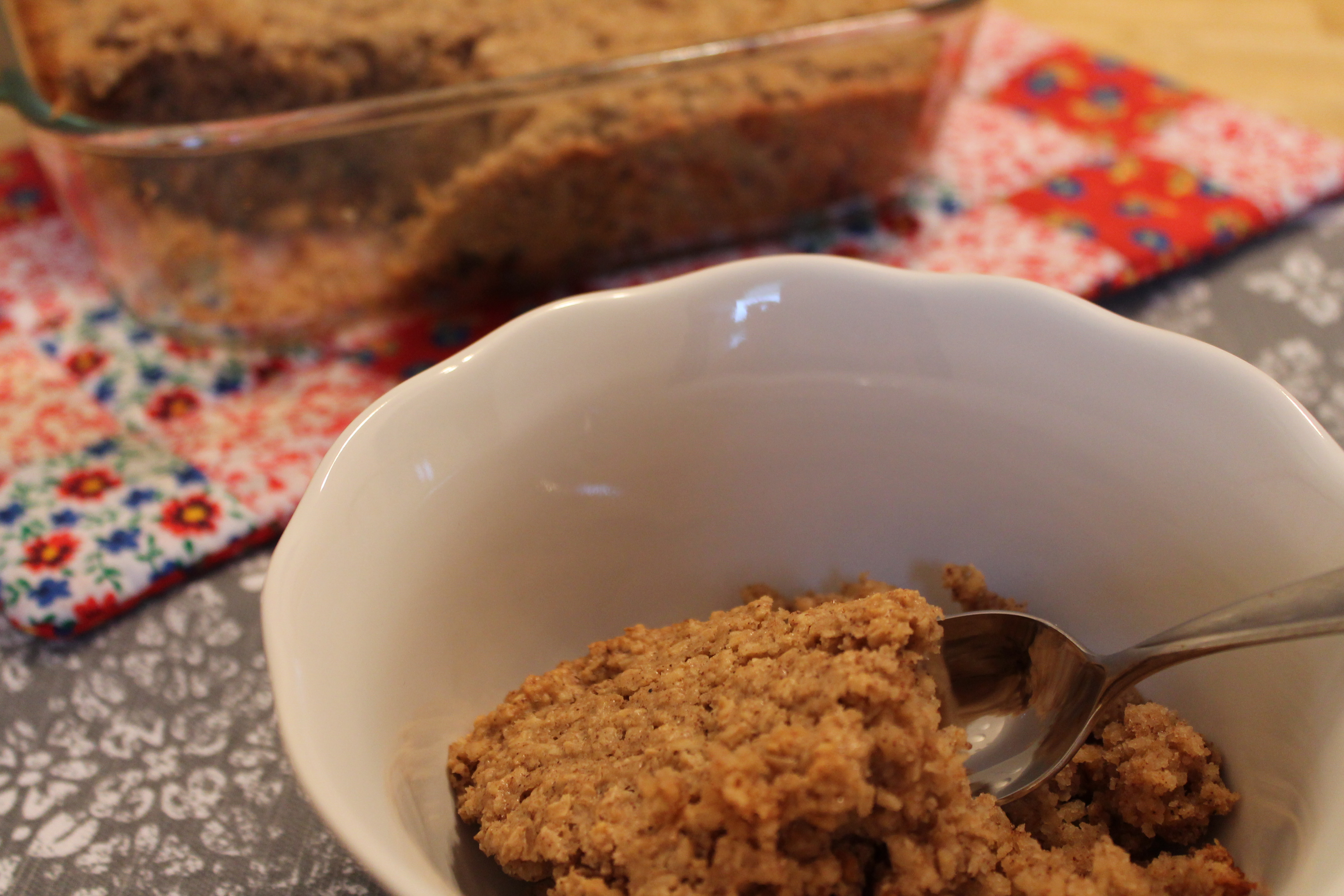 This morning when I woke up, my neighborhood was carpeted in white.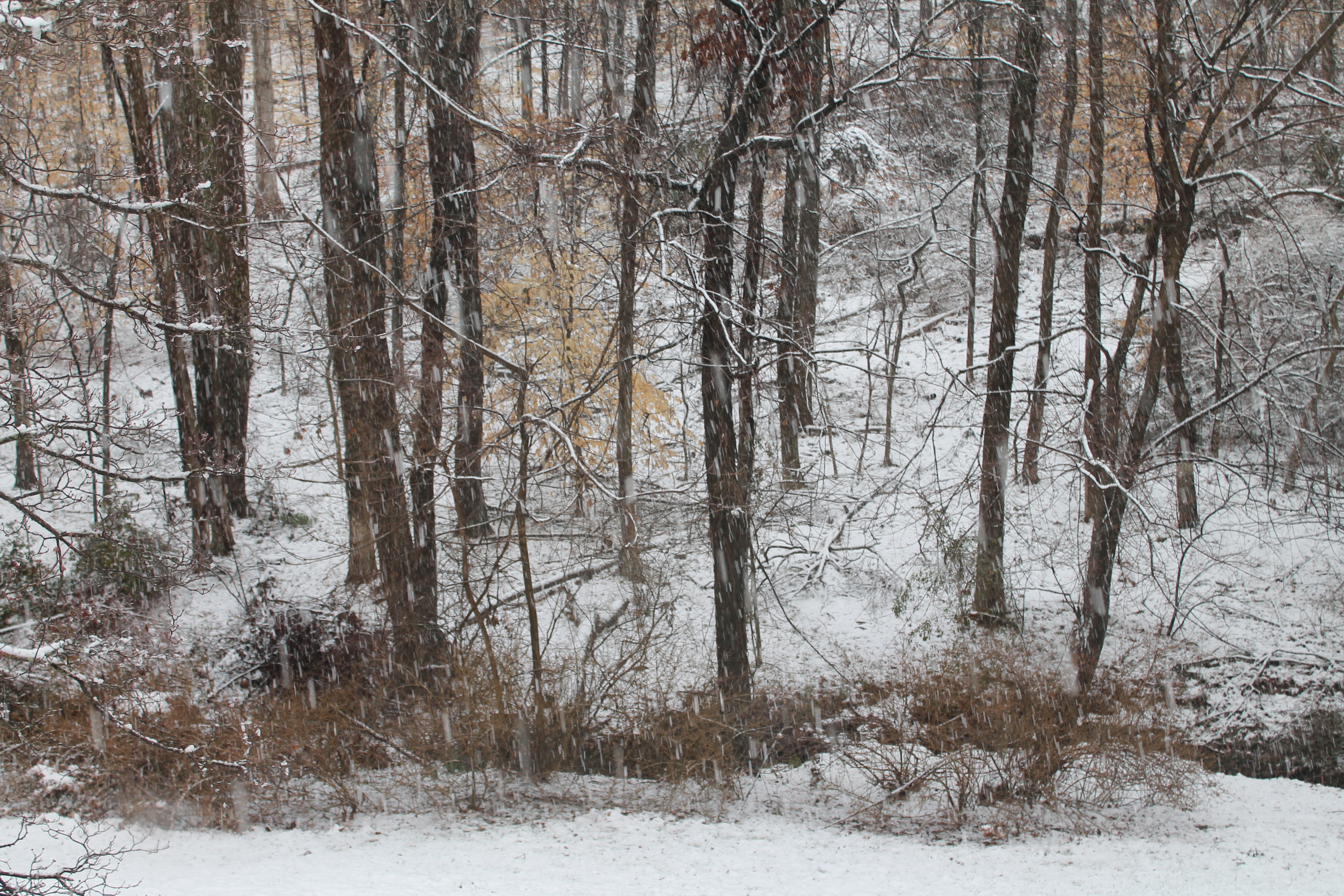 It really seemed like an appropriate time to make some hearty, spicy baked oatmeal. A nice, toasty breakfast for a beautiful frozen day!
This breakfast is so easy! Just a bit of stirring, then pop it in the oven and settle into the couch with an enormous mug of coffee and try to be patient.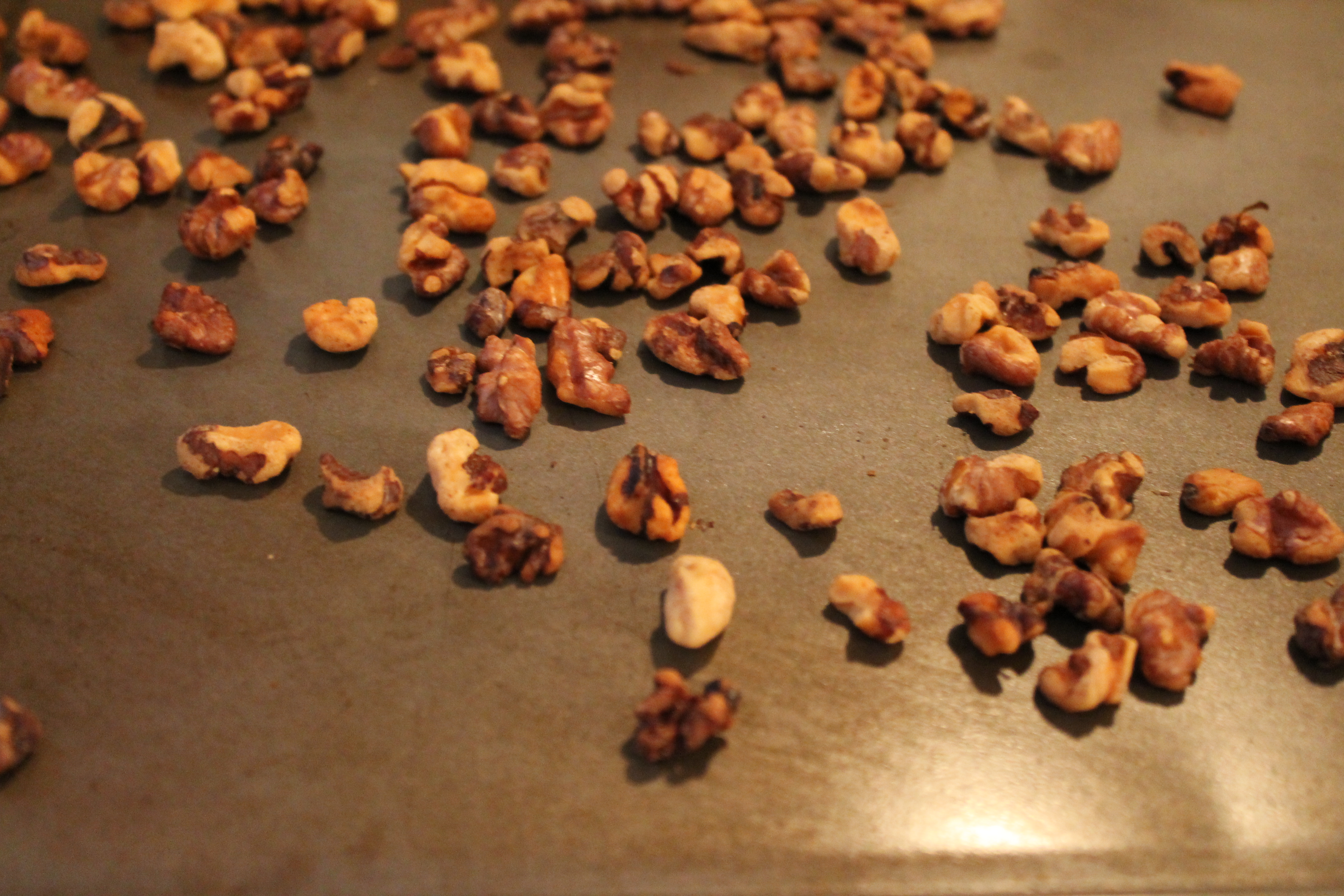 I added nuts into my oatmeal to give it a bit of protein. You don't have to toast your nuts, but I think that makes them especially delicious! They can toast for about 8 minutes in the preheating oven while you are mixing everything else together. As soon as they are done, transfer them to a greased, square baking dish and set it aside.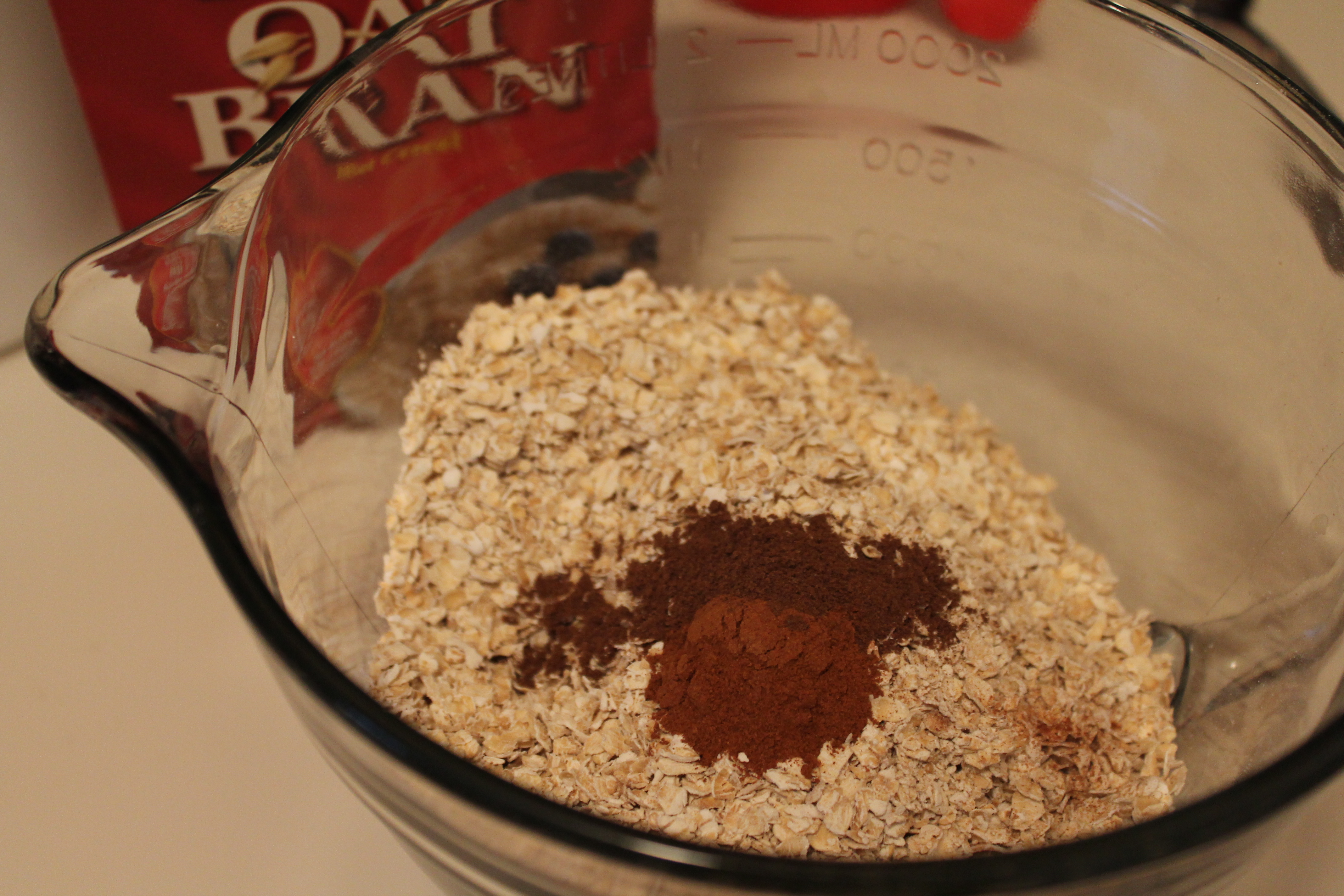 Mix together all the dry ingredients: oats, oat bran (okay, you can skip this, but I like the extra nutty chewiness, plus I feel a whole lot better about eating a custardy breakfast if I know it's got a bit of extra fiber in it!), sugar, baking powder, salt, and spices. You can tinker with the spices, but I have found that my favorite combination is simply cinnamon and allspice. I love the warmth of allspice in oatmeal, and the way it adds a bit of zing to an otherwise bland bowl.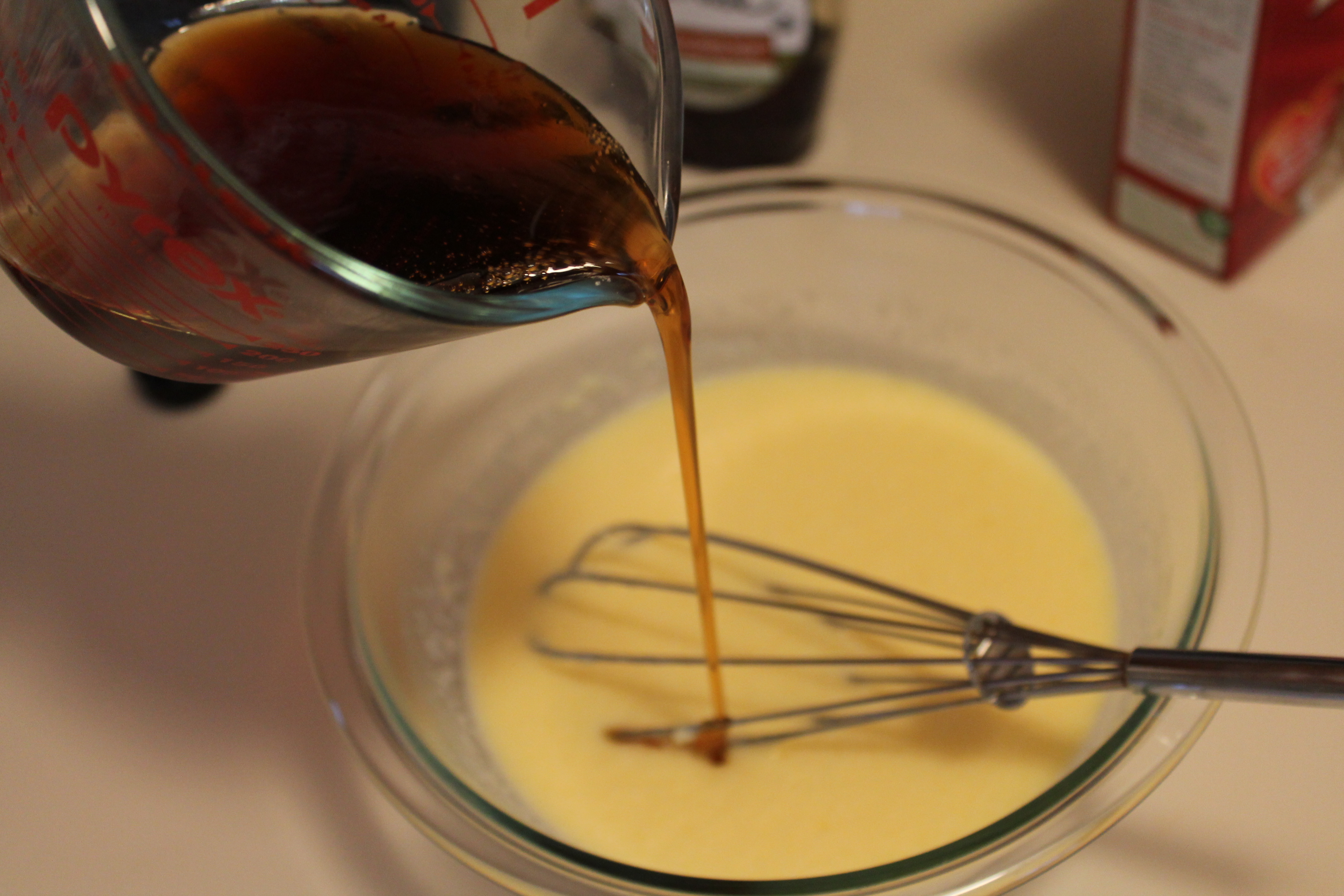 Now melt your butter, then whisk in the milk and eggs.
I decided after I had mixed the custard that I wanted to use half maple syrup and half brown sugar (maple goes great with oatmeal, right? plus it's a little healthier than refined sugar), so I added that in to my custard. You should probably mix all the wet ingredients together from the get-go.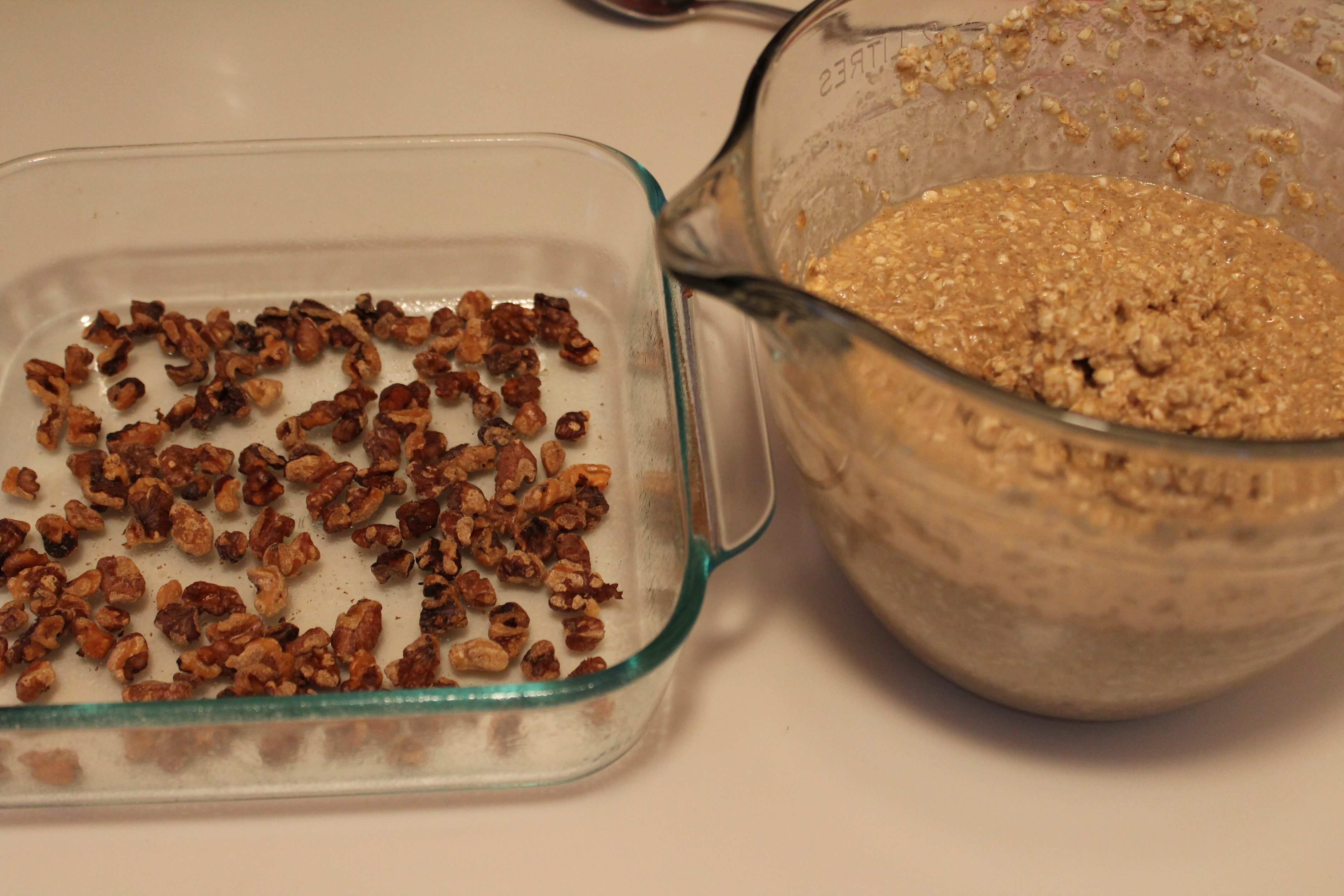 Pour the mapley custard over the oat mixture. Whisk to combine.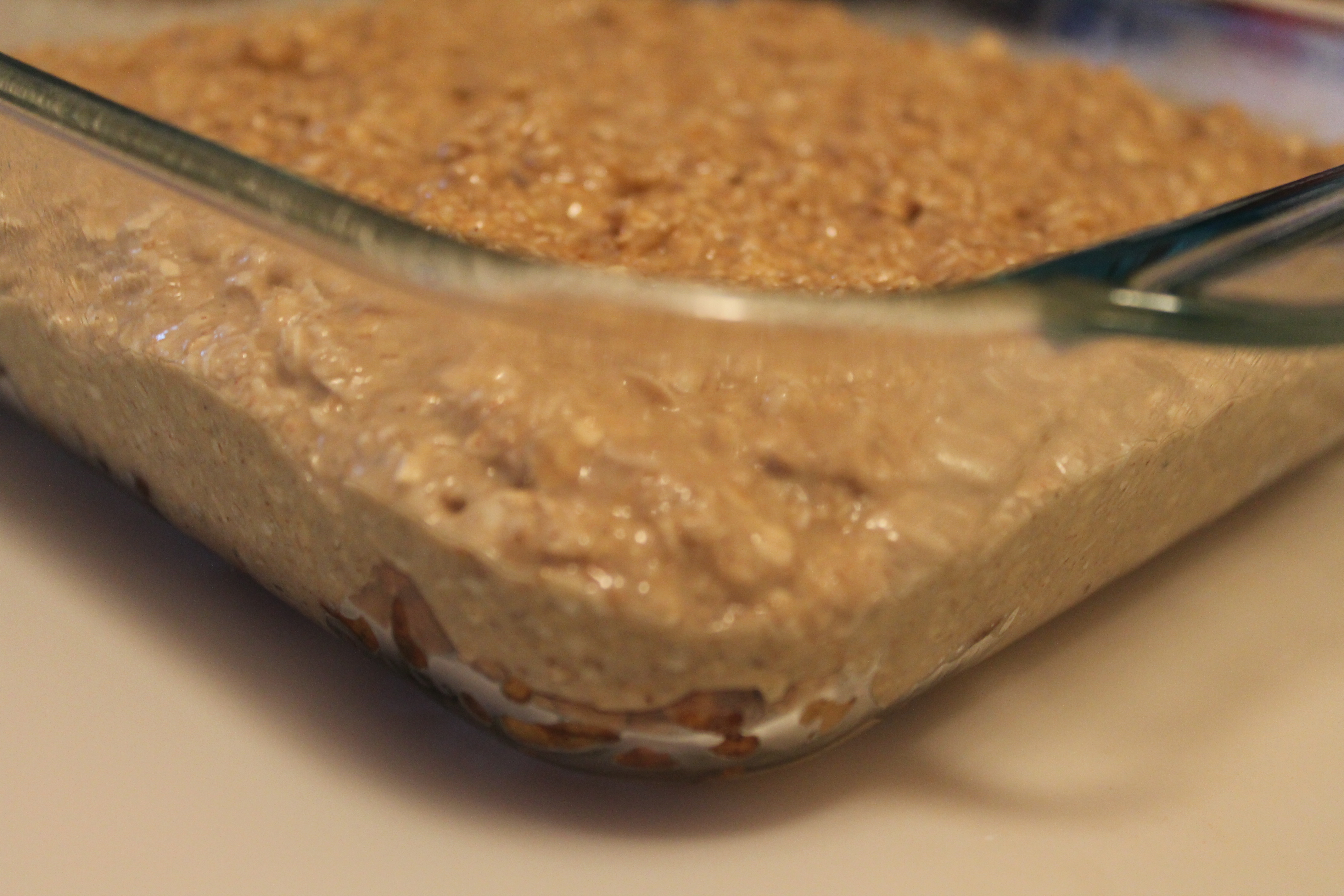 Pour the oatmeal mixture over the nuts in the prepared dish. Smooth the top.
Bake in the preheated oven for 40 minutes, or until set and golden. Scoop into bowls and splash a bit of extra milk on top before serving.
Baked Oatmeal
adapted from Taste of Home
serves 9
Ingredients:
½ cup chopped walnuts
3 cups quick-cooking oats
½ cup oat bran
½ cup brown sugar
2 tsp. baking powder
1 tsp. salt
1 heaping tsp. ground cinnamon
½ tsp. allspice
2 eggs
1 cup 2% milk, plus extra
½ cup butter, melted
½ cup maple syrup
Directions:
Heat the oven to 350°. Grease an 8ʺ square baking dish.
Toast the walnuts in the oven for 8 minutes, shaking or turning once in the middle. Immediately transfer to the baking dish, spreading the nuts evenly across the bottom.
Meanwhile, whisk together the oats, bran, brown sugar, baking powder, salt, and spices in a large bowl.
In a separate bowl, whisk together the eggs, milk, and melted butter. Drizzle in the maple syrup and stir to combine.
Pour the maple custard into the oat mixture and stir until uniform. Pour the oatmeal mixture over the nuts in the baking dish.
Bake for 40–45 minutes, or until set.
Serve with a splash of extra milk.
Enjoy!