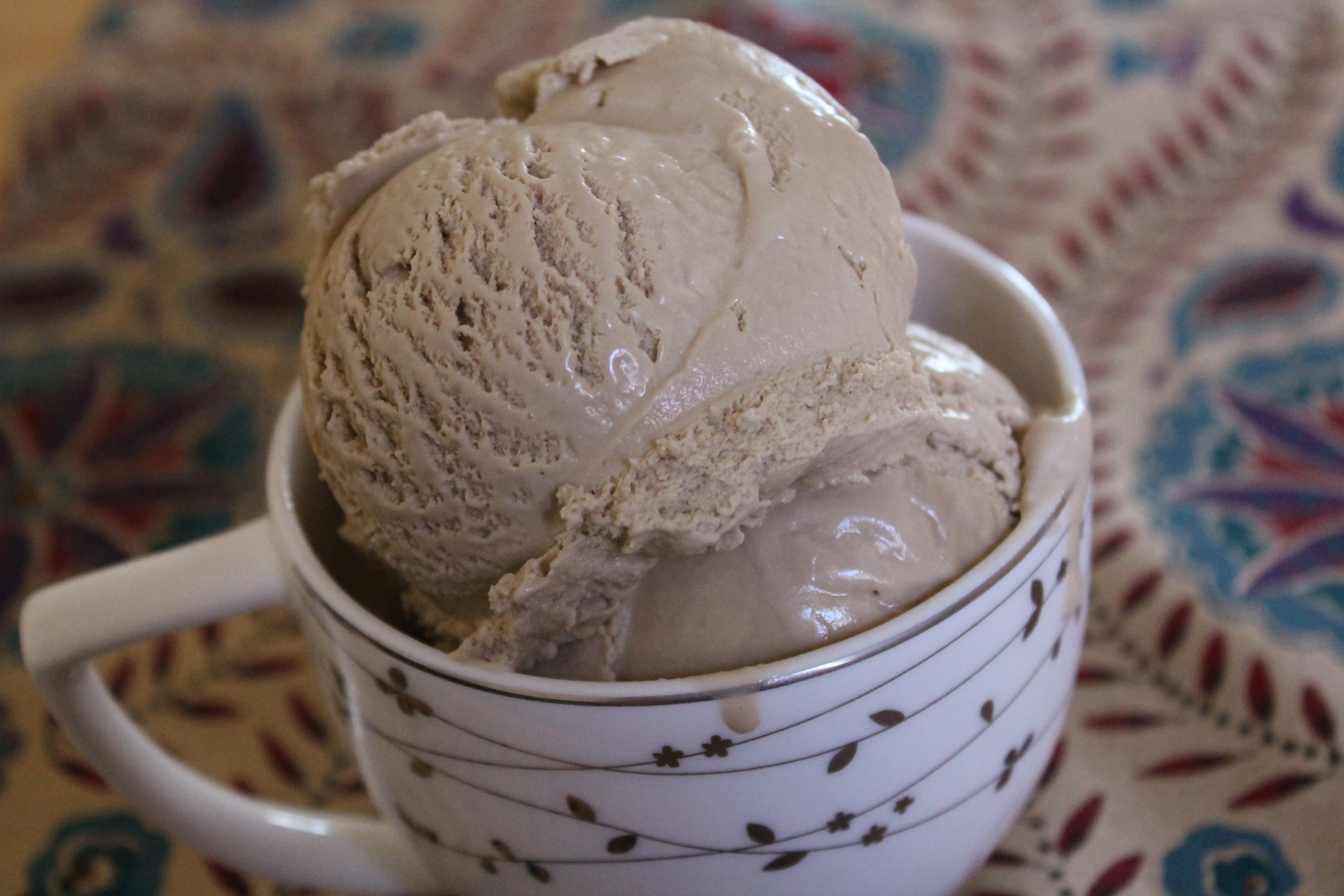 Smells Like Brownies is turning 2! It's so hard to believe that it's been two years since I finally got up my nerve to type my first blog post. So, to celebrate, let's make some amazing espresso ice cream!
This ice cream tastes just like a latte. It has an incredibly rich coffee flavor, creamy and just barely sweet.
Anyone who knows me knows that is a major must…I am a very heavy coffee drinker, sometimes to the tune of a cup an hour from dawn til dusk (yikes, that's way too much caffeine, right?). I am not at all a coffee snob, but I always drink it black.
Coffee is one of the only things in my life that must never be sweetened. In my opinion, sugar (and, come to think of it, flavored syrup of any kind) completely ruins a great cup of coffee. It's not that I like my coffee super strong or anything, though I admit a certain sense of pride whenever someone asks if I want room and I say no. It's just that the bold, slightly bitter flavor of coffee is perfect as it is. So, to me, this ice cream is absolutely perfect!
(And don't worry if you like your coffee with half a cup of sugar poured in…this ice cream appeals to everyone I've served it to!)