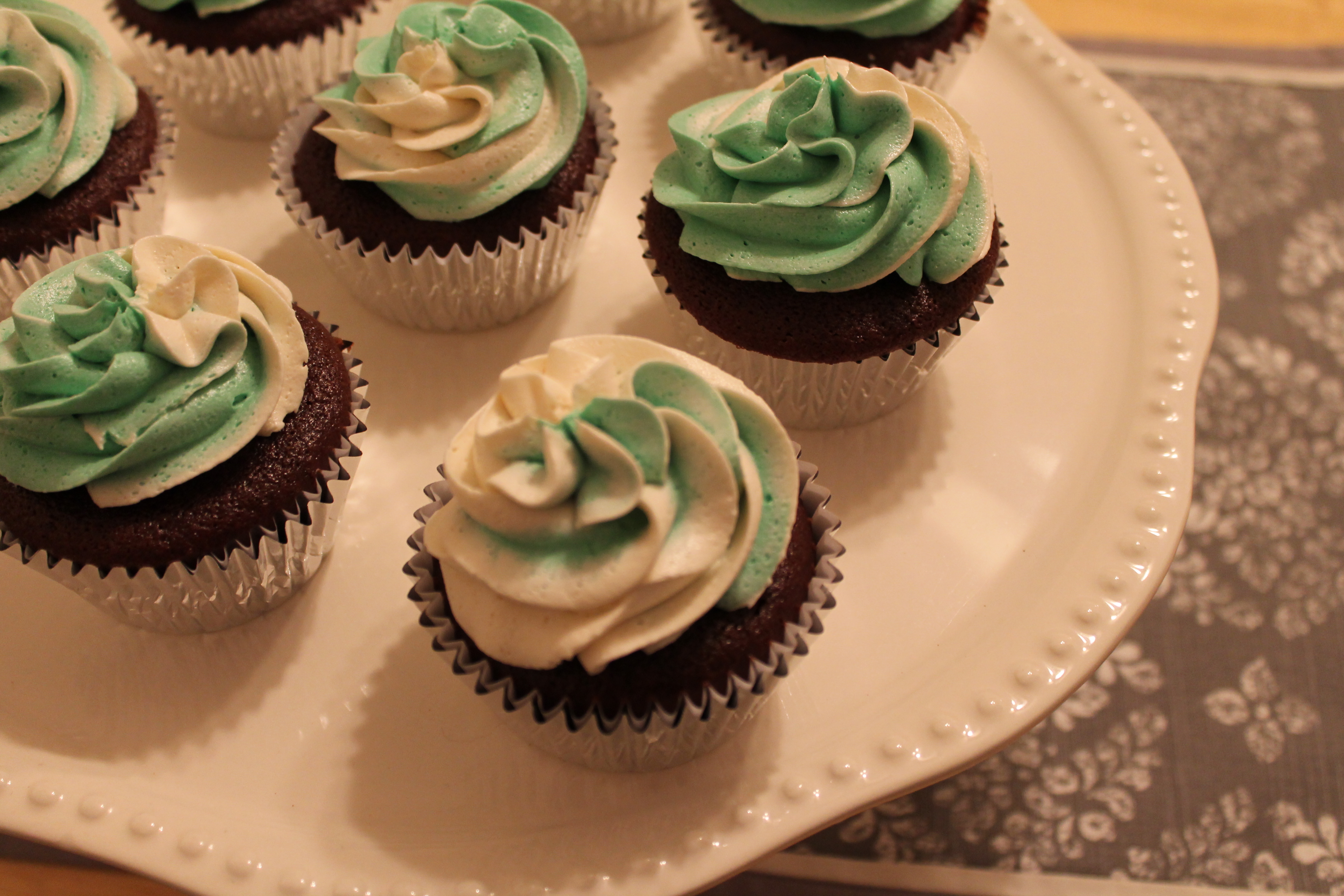 I have never been one to celebrate or otherwise observe St. Patrick's Day. I was always the kid who forgot and wore blue and got pinched all day long, while exclaiming that no one had the right to pinch me, regardless of what color I was or was not wearing.
But! I married an Irishman. And he appreciates the opportunity to celebrate his heritage…though I admit he is more interested in the landscape and history of Ireland than anything else. He likes to try to convince me that we are going to move to Ireland. He hasn't gotten much further than me freaking out about the traditional cuisine of the country: what is a vegetarian potato-hater supposed to do in a country where meat and potatoes reign supreme?
But let me tell you, one thing I do enjoy celebrating on St. Patrick's Day is the drink many Americans know as an Irish Car Bomb. (Though, of course, the Irish prefer to call it a Baby Guinness!) Have you ever tried it? Drop a shot full of Baileys Irish Cream into a mug full of Guinness and drink up before the cream curdles!
Okay, okay, I admit that I've never done this. Drinking fizzy things quickly is not my strong suit. Also I do not enjoy drinking beer.
But what do I love? Turning this classic bar drink into a cupcake. Chocolate cake full of dark, rich Guinness, topped by a mountain of Irish cream–infused frosting. Yum!
These cupcakes are easy to make, and they sure are a crowd pleaser for a St. Patty's Day party!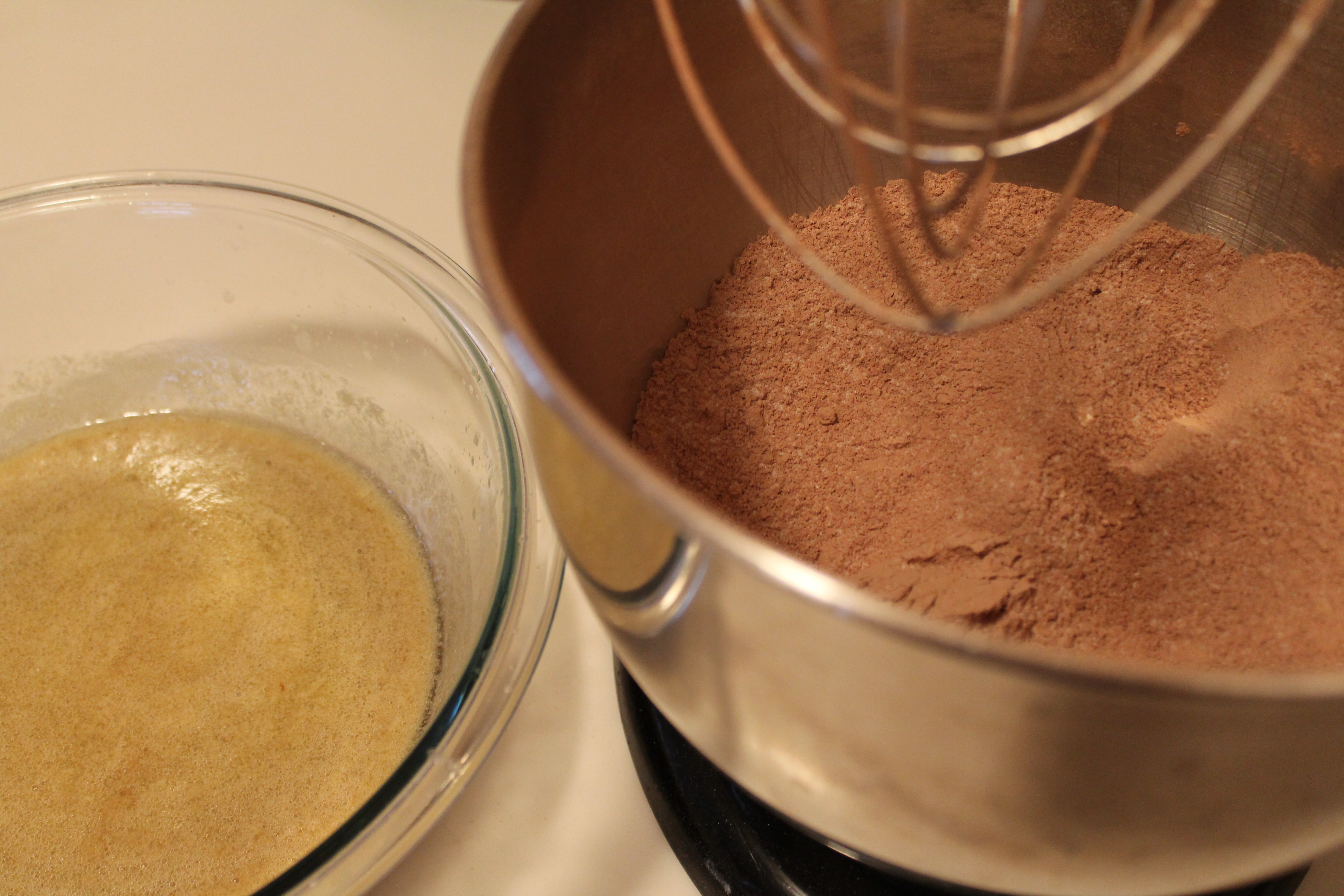 Whisk together flour, sugar, cocoa powder, and baking soda. Do not do what I did and misread "1 tsp. baking soda" as "1 tbsp. baking soda." Then you will need to start over…
In a separate bowl, melt the butter. Mix in the Guinness and vanilla extract.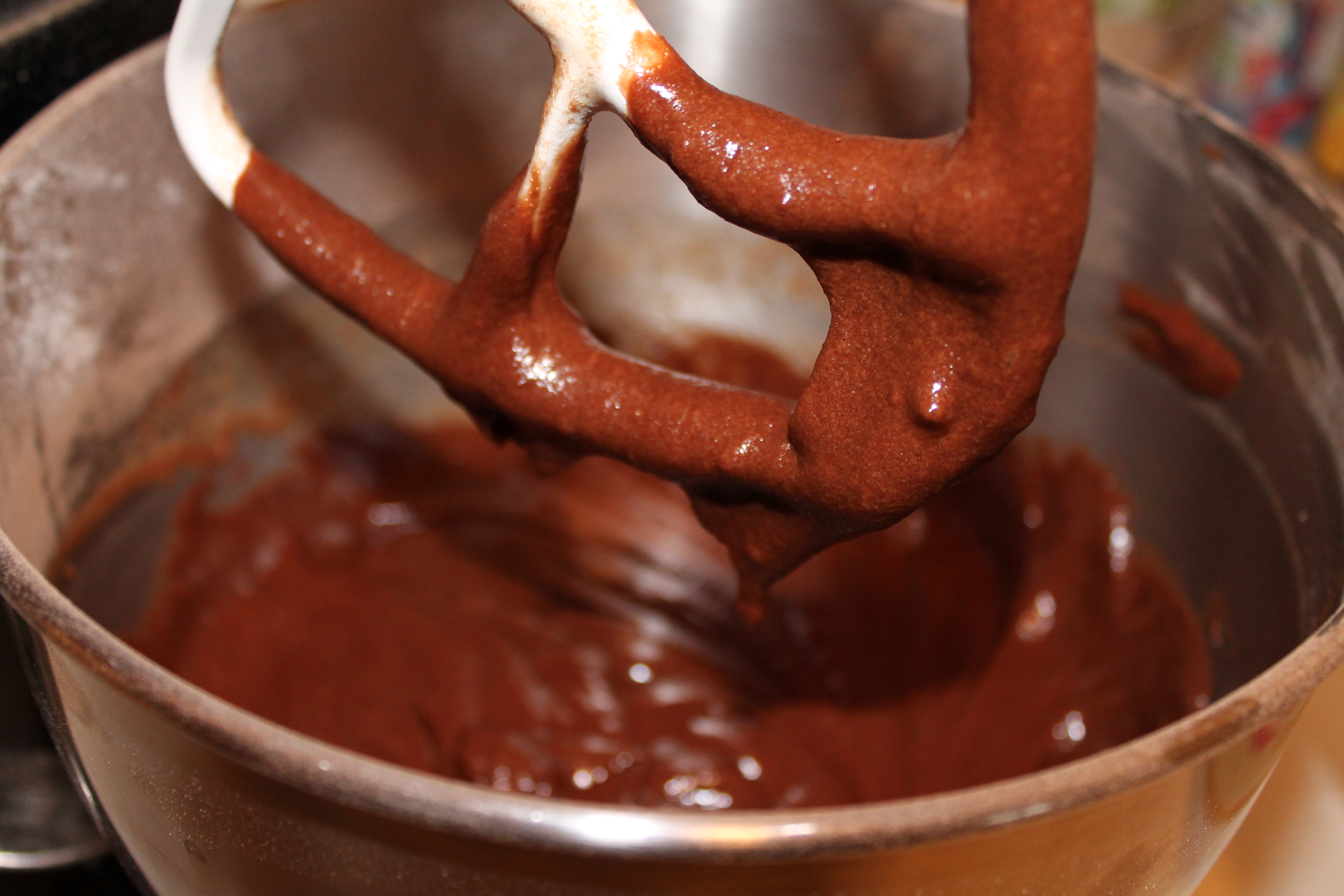 Pour the beer mixture into the cocoa mixture and mix well.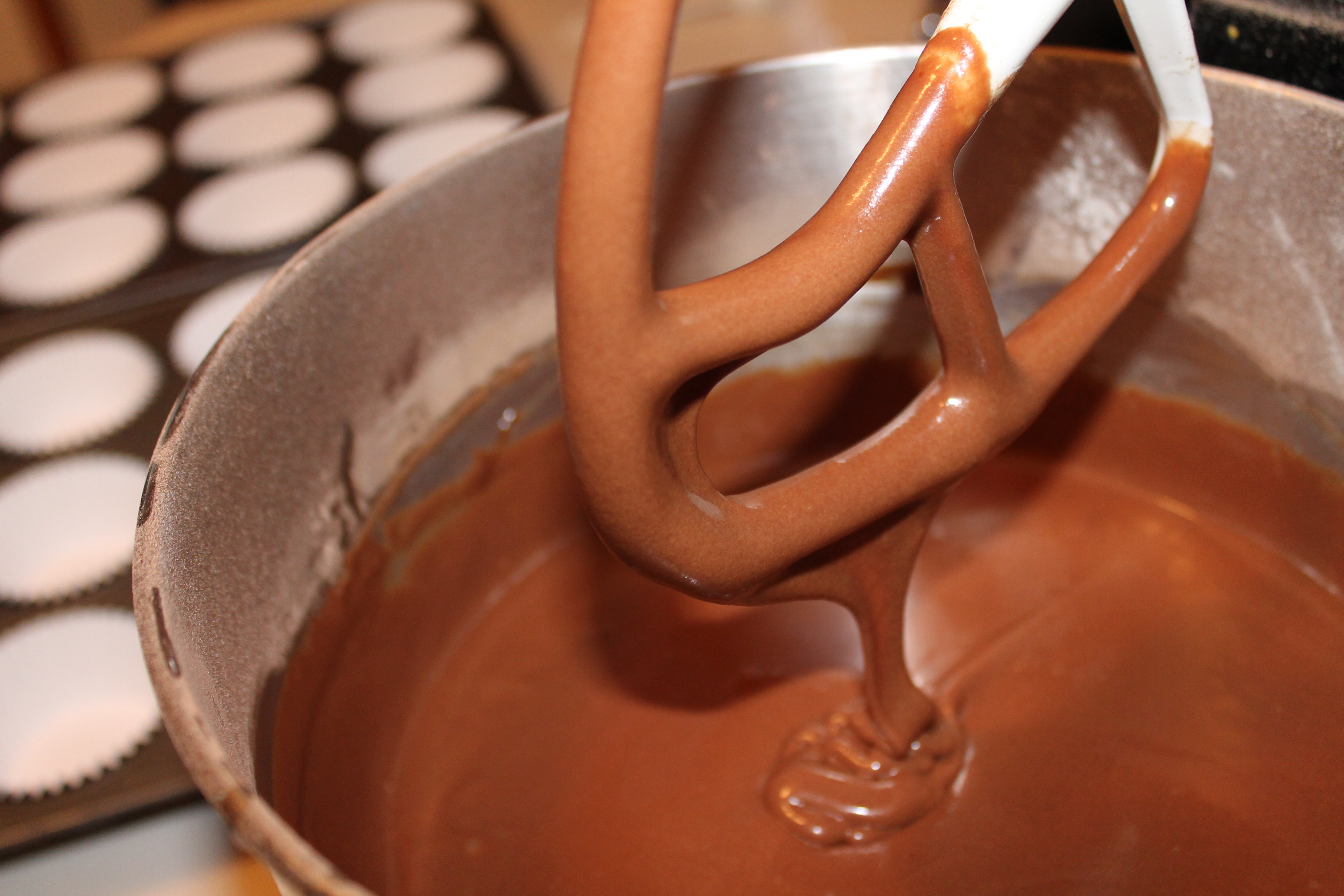 Mix in 3 eggs, one at a time, scraping the side of the bowl in between each. Add in the sour cream and mix well. Your batter will be quite soupy. And delicious. And chocolatey, and just a little bitter from the beer. Mmm.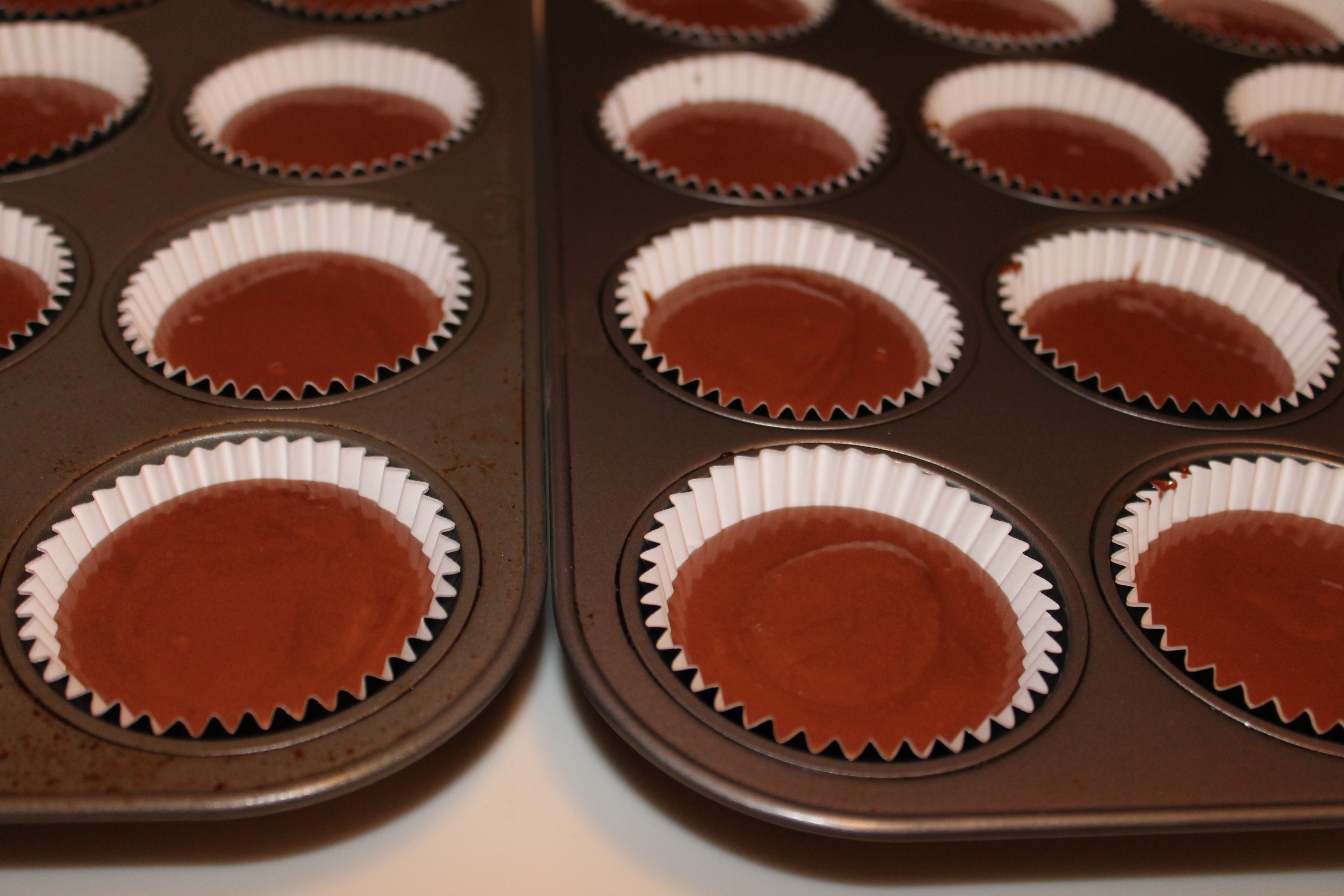 Line 2 cupcake trays with paper liners. Scoop the batter evenly into the liners…well, half scoop, half pour. Fill each about ¾ full.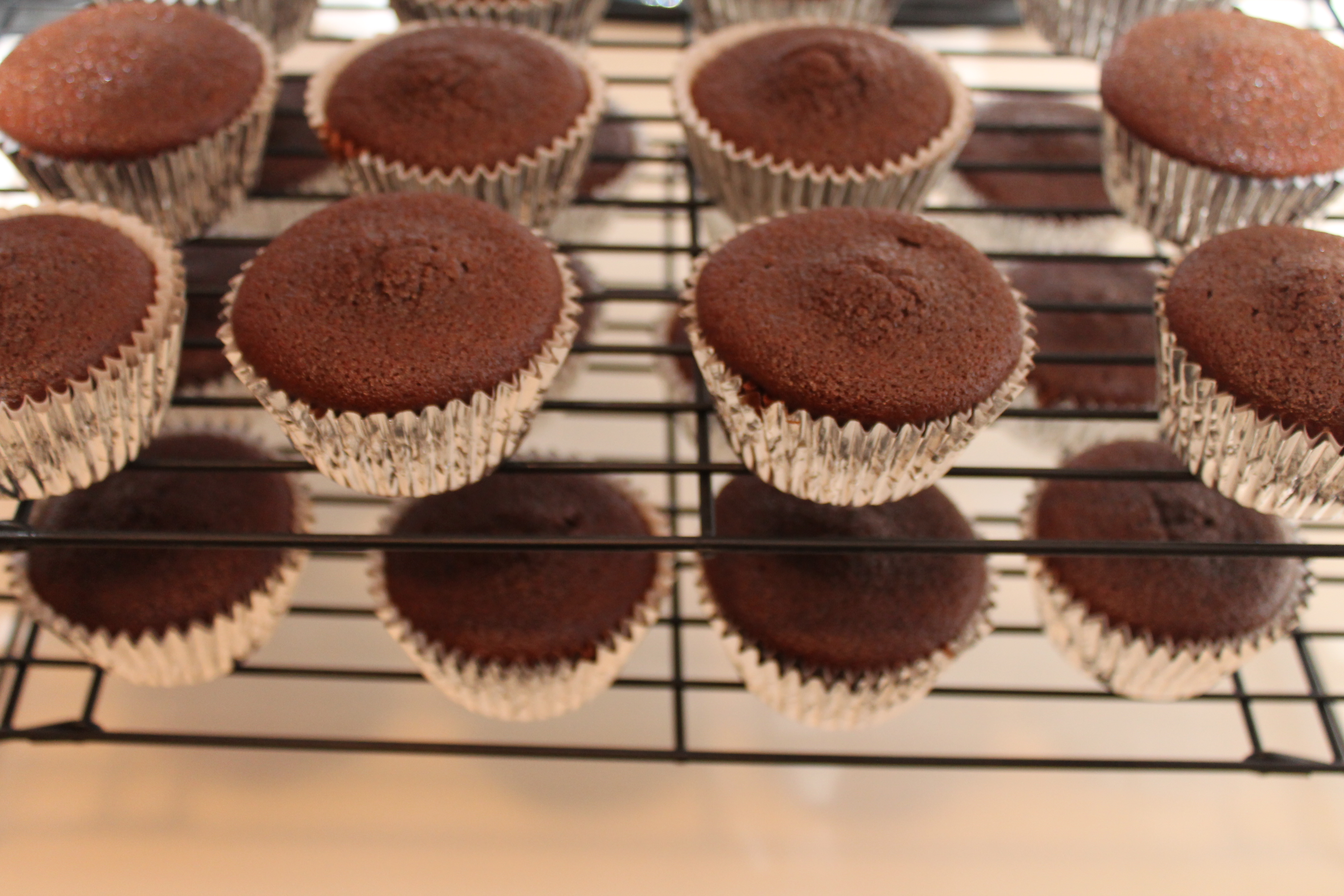 Bake for 24 minutes at 350°, turning halfway through. Let the cupcakes cool completely on wire racks.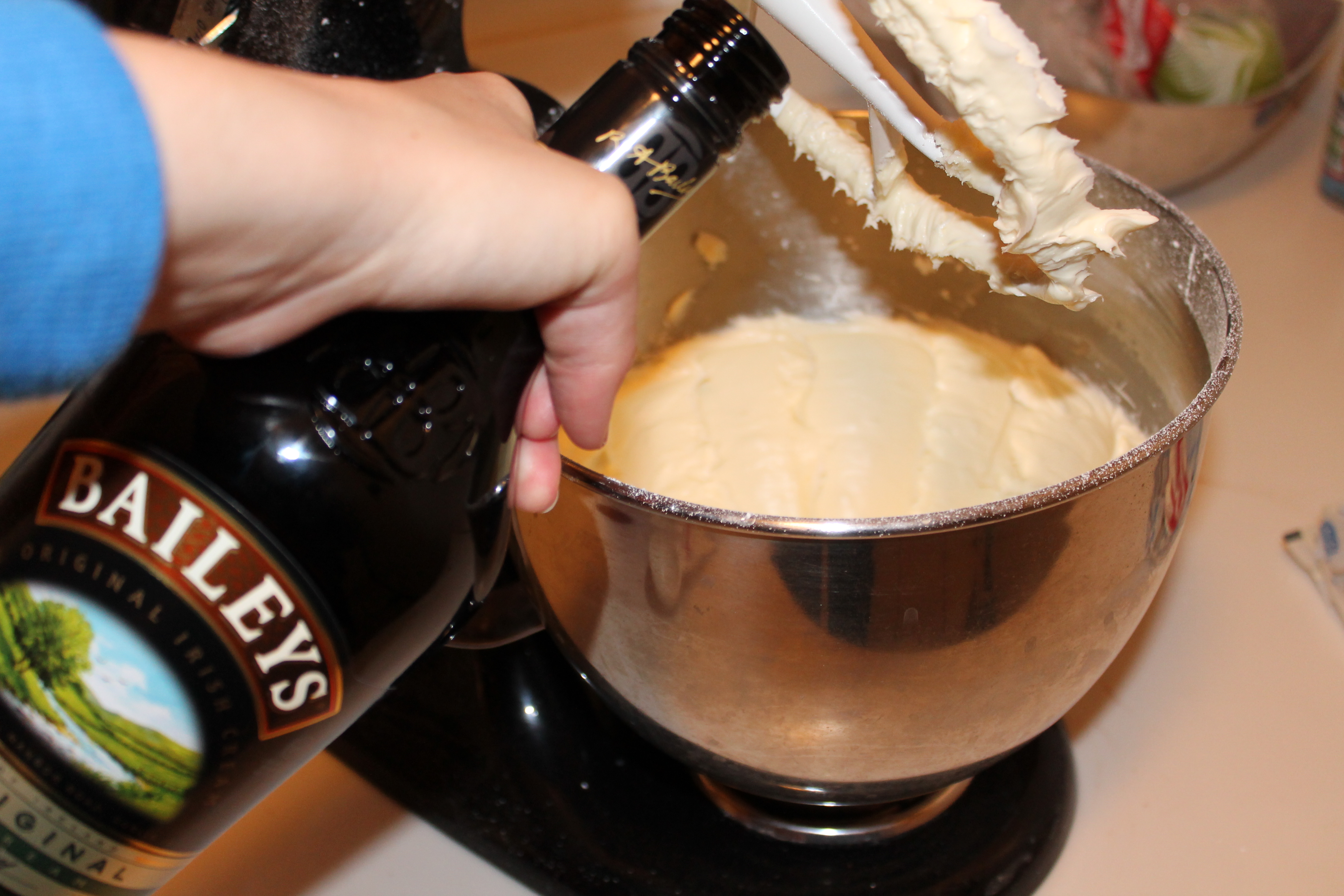 Now the super fun part. Making frosting! Cream your butter until it is nice and fluffy. Then sift in about 1 cup confectioner's sugar and a pinch of salt. Beat until the sugar is completely mixed in.
Pour in about 1 tbsp. Baileys and mix well.
Continue to alternate the sugar and Baileys until everything is mixed in. Beat for another 3–5 minutes, until the frosting is pale and airy.
So I decided to make my cupcakes even more festive by swirling in a splash of green. If you want to do that, too, it's pretty easy! Transfer half of the frosting to a separate bowl and stir in green food coloring until your frosting reaches the desired color.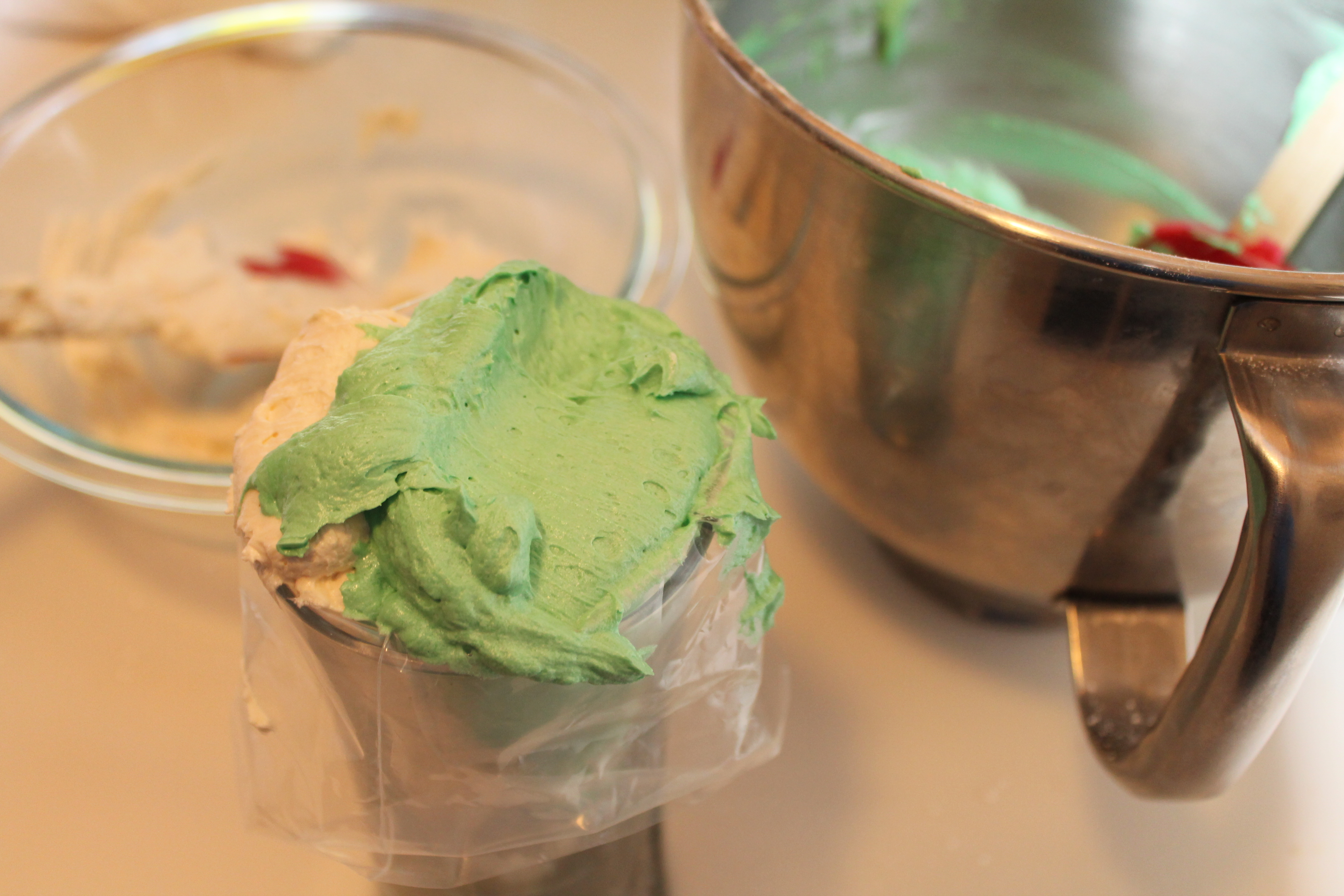 Now the trickier part. Fit a pastry bag with a large star tip and set it inside a tall cup. Starting with the white frosting, fill one side of the bag. Of course, it's not going to be completely even, and that's okay. Just do your best to keep the white frosting on its own side. Then fill the remaining space with green frosting. Twist off the top of the pastry bag.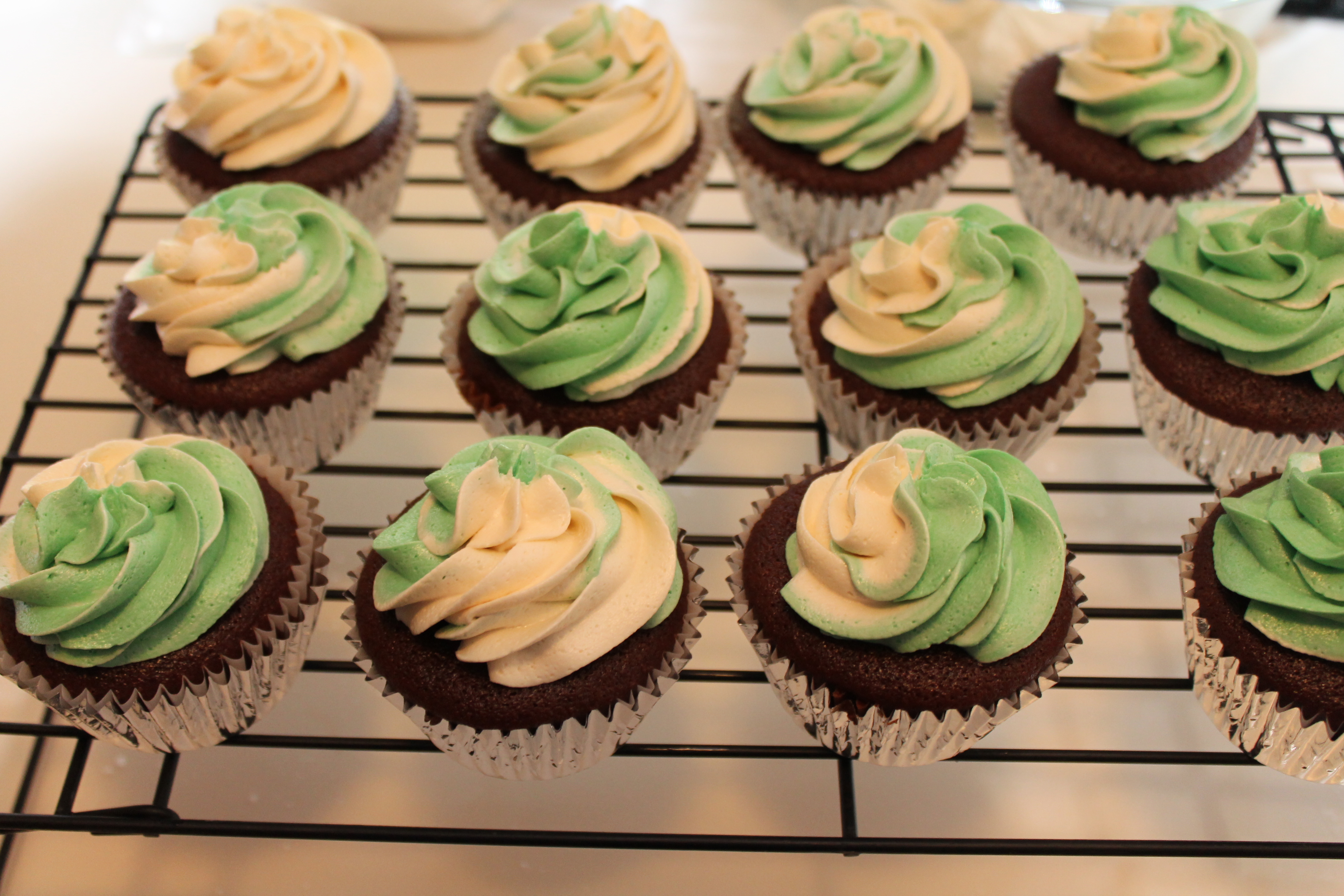 Pipe the frosting onto the cooled cake in a spiral motion. You should end up with some pretty green swirls! Each of my cupcakes was a little different; some were more white than green, and some looked like I had painted one side green straight down a line. But they looked so great!
Baby Guinness Cupcakes
lightly adapted from Dave Lieberman
makes 24
Cupcake Ingredients:
¾ cup cocoa powder
2 cups sugar
2 cups flour
1 tsp. baking soda
pinch of salt
12 oz. Guinness stout beer
½ cup butter, melted
1 tbsp. vanilla extract
3 eggs
¾ cup sour cream
Frosting Ingredients:
1 cup unsalted butter, room temperature
1 pinch salt
4 cups confectioner's sugar, as needed
4 tbsp. Baileys Irish cream, as needed
Directions:
Preheat oven to 350°. Line 24 muffin cups with paper liners.
In a large mixing bowl, whisk together the cocoa powder, sugar, flour, baking soda, and salt.
In another medium mixing bowl, combine the stout, melted butter, and vanilla. Stir into the dry ingredients.
Beat in eggs, one at time. Mix in sour cream until thoroughly combined and smooth.
Divide the batter equally between the muffin cups, filling each about ¾ full.
Bake for 12 minutes, then rotate the pans and bake another 12–13 minutes. Cupcakes should be set and nicely domed. Cool completely on a wire rack before frosting.
While the cupcakes cool, make the frosting. In a medium bowl, cream the butter until light and fluffy. Sift in the salt and about 1 cup of the confectioner's sugar and beat until incorporated. Add 1 tbsp. Baileys and beat until incorporated. Continue alternating sugar and Baileys until the desired taste and consistency has been reached. Frosting should be able to hold its shape.
Pipe or spread the frosting onto the cupcakes once they are cool.
Enjoy!