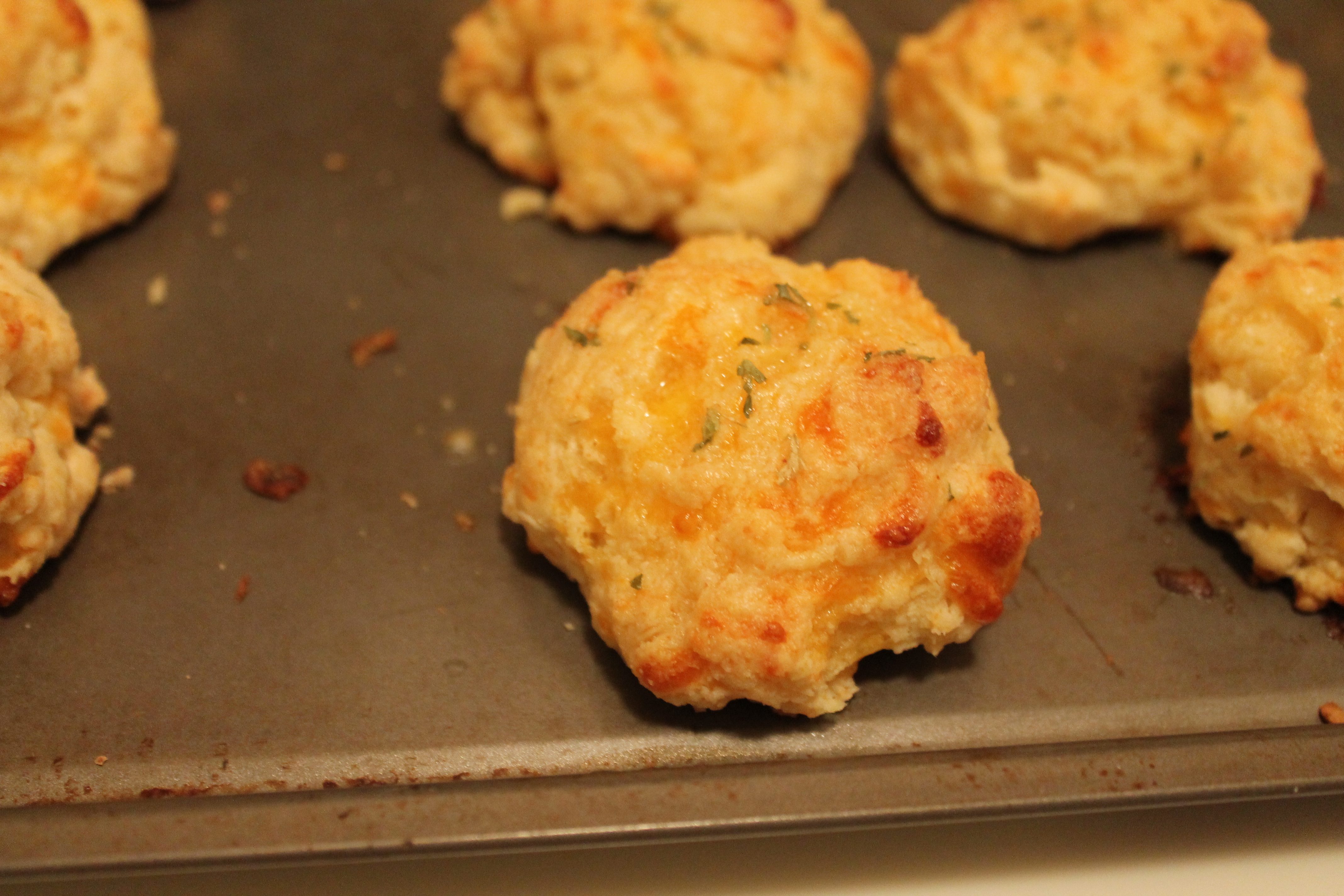 If you have ever been to Red Lobster, you know that one of the highlights of the meal is the endless supply of delectable, buttery, cheesy biscuits. I could easily eat about a dozen of them by myself…
I have had these biscuits on my to-do list for about four years, ever since I saw that they were included in the famed collection of Top Secret Restaurant Recipes. But you know how it goes. Stacks (or files, in my case) of delicious recipes multiply weekly, and sometimes perfectly wonderful foods continue to get shuffled to the back burner, so to speak.
When I stumbled across another recipe for cheddar bay biscuits this month, posted on Morsels of Life, my Secret Recipe Club challenge blog for March, I knew it was finally time to indulge in some flaky, cheesy, garlicky biscuits fresh from my own oven!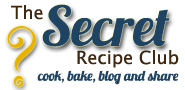 Of course, maybe the reason I had been putting off making these biscuits is that they call for Bisquick. I have nothing against baking mixes in theory, I suppose…anything that can help people to make great food at home is a plus! But I do have an irrational fear that shortcuts like biscuit mix and even pre-mixed spices will some day disappear from the store, or that some "new and improved" version will replace the one I have come to rely on. I couldn't handle that stress…so I like to make as many things from scratch as possible.
Luckily, I found a recipe for homemade biscuit mix that I adapted to use here. I also added cold butter into the recipe, since I know from reading Bakewise that the secret to flaky biscuits is large pebbles of cold butter that melt during baking. Yum.
Let's make some killer biscuits! It will be painless. Except where your waistline is concerned. But we can worry about that tomorrow.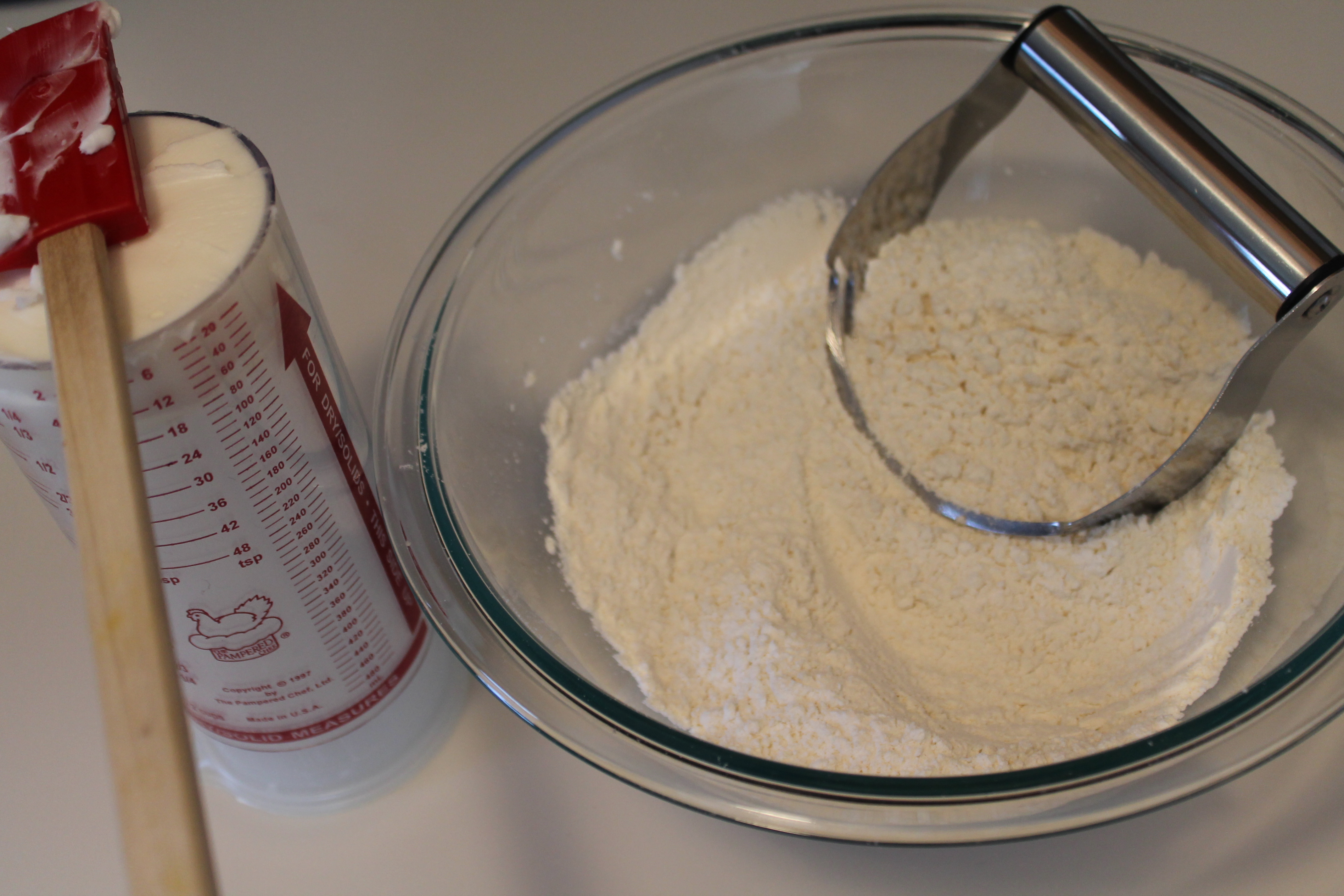 I made my fake Bisquick ahead of time and stuck it in the fridge until I was really ready to make my biscuits. You can definitely make everything at once without any lead time…or I suppose you could substitute 2½ cups of actual Bisquick here if you really want to. Anyway, making your own biscuit mix is simple: just whisk together flour, baking powder, and salt, then use a pastry cutter and cut in some shortening. Yes, shortening.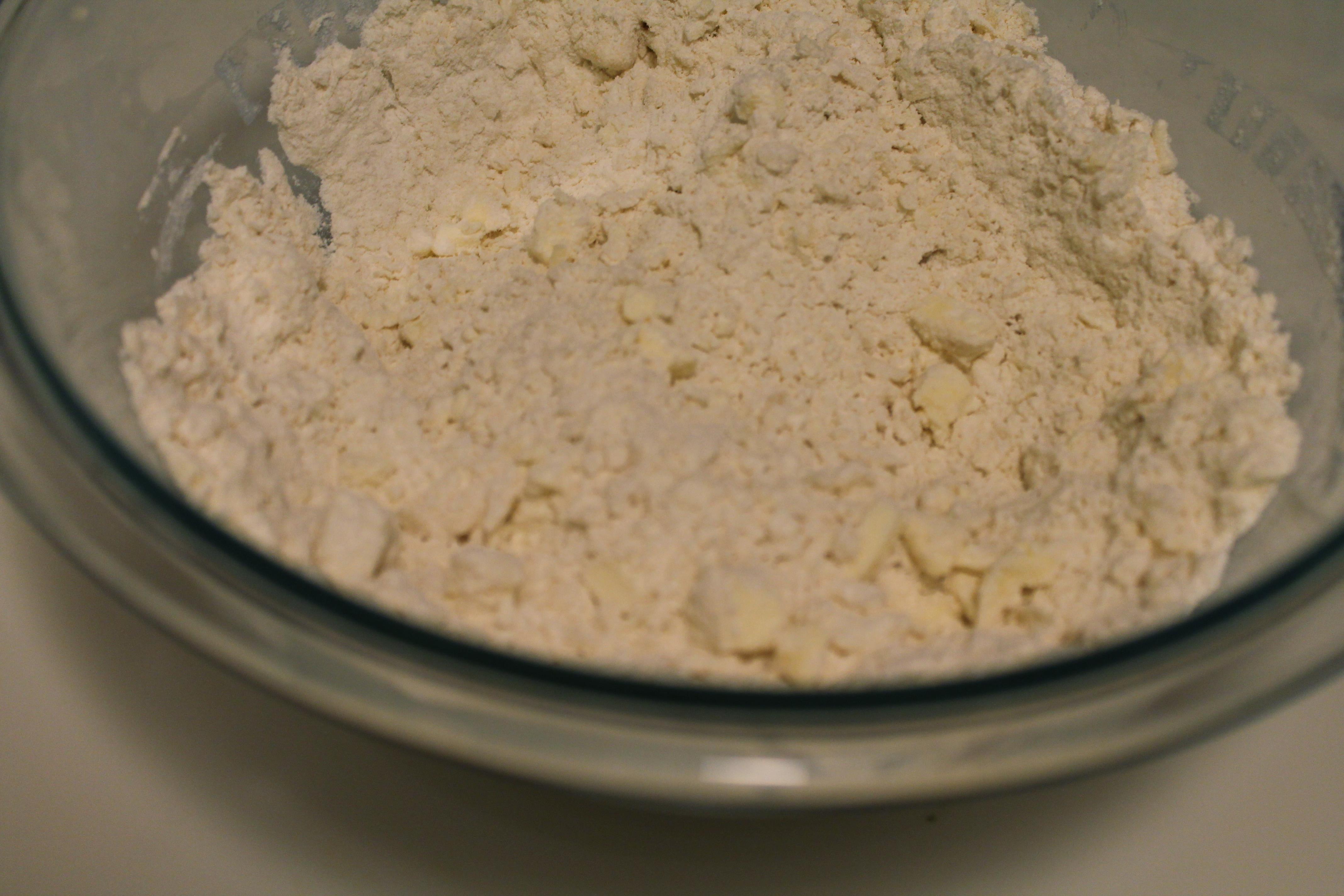 If you are making your mix ahead of time, stick it in the fridge until you are ready to proceed; biscuits bake better when the ingredients are cold, because it creates steam in the oven that helps them puff and stay moist. If you are doing everything all at once, go ahead and cut in the butter at the same time as you cut in the shortening. If you are not using unsalted butter, make sure you decrease the salt in the biscuit mix by ¼ tsp! Cut the butter down into pea-size pebbles.
Make a little well in the middle of your flour mixture and pour in the milk. Add in the garlic powder and cheese. Mix together with your hands, working as quickly as possible and with as light a touch as possible. You should end up with a fairly stiff dough.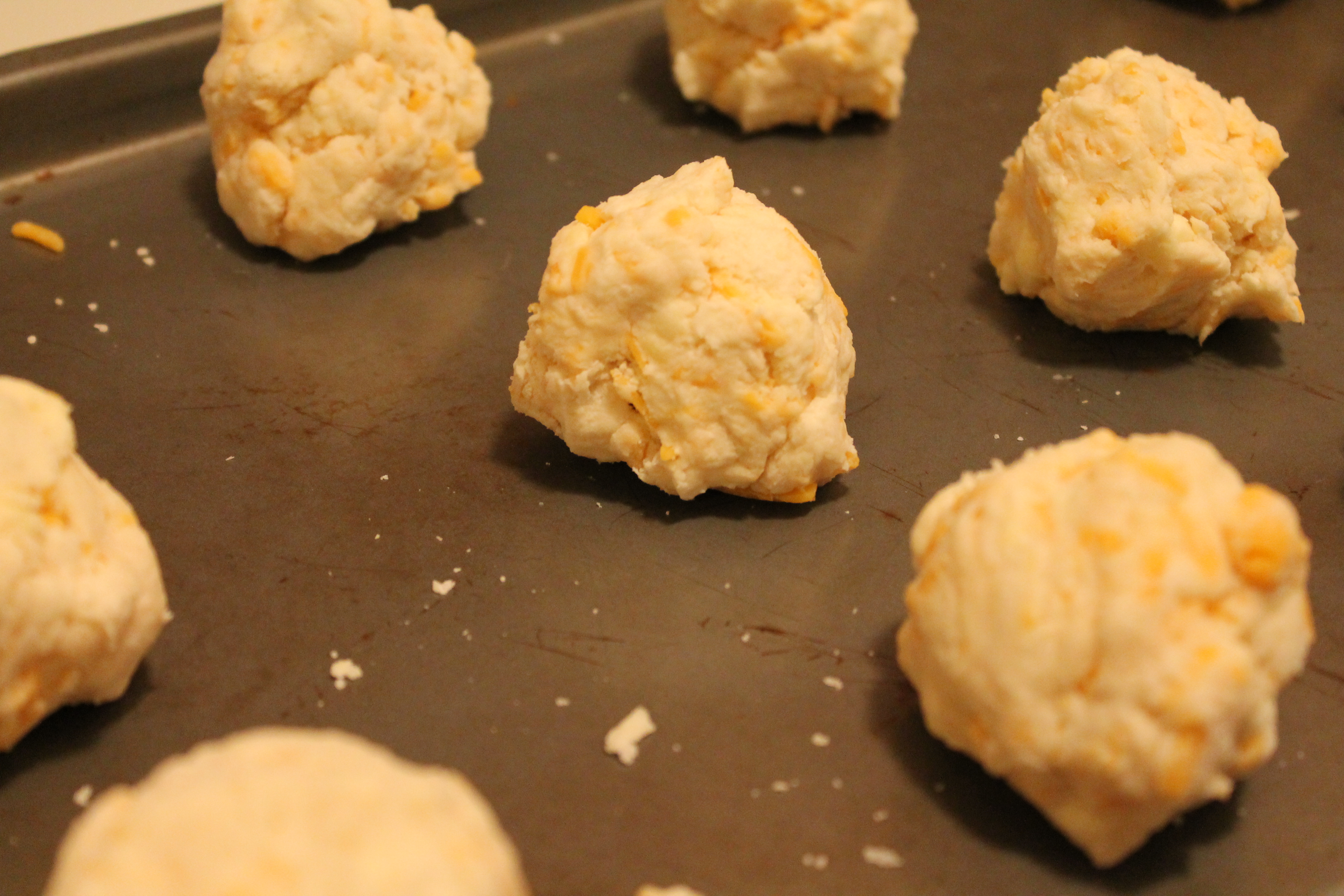 Form the dough into 12 balls, about ¼ cup each. I used a very large cookie scoop, but in the end I went back and pressed the balls together using my hands to incorporate the last shaggy bits of flour and butter.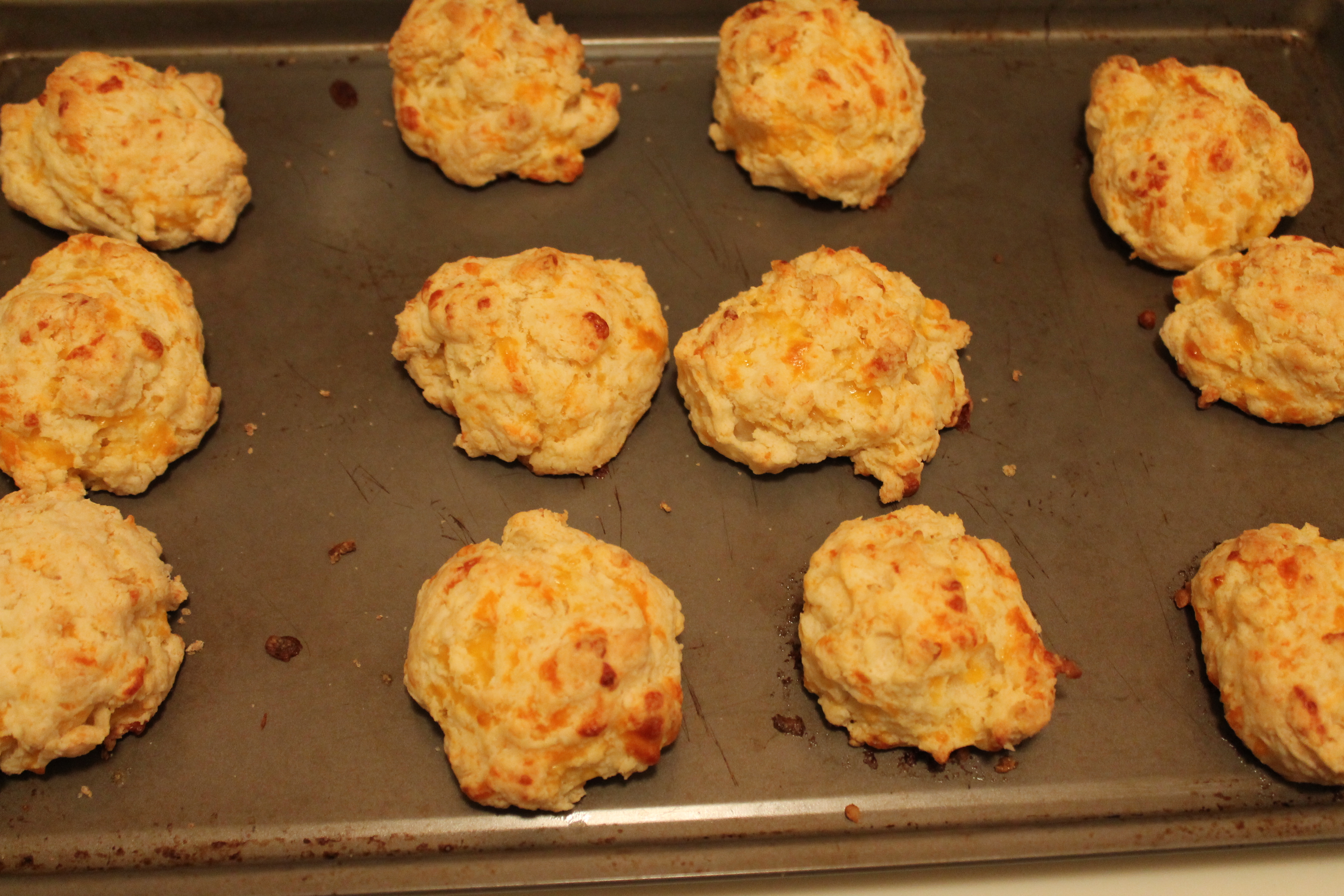 Bake for 15–17 minutes at 400°.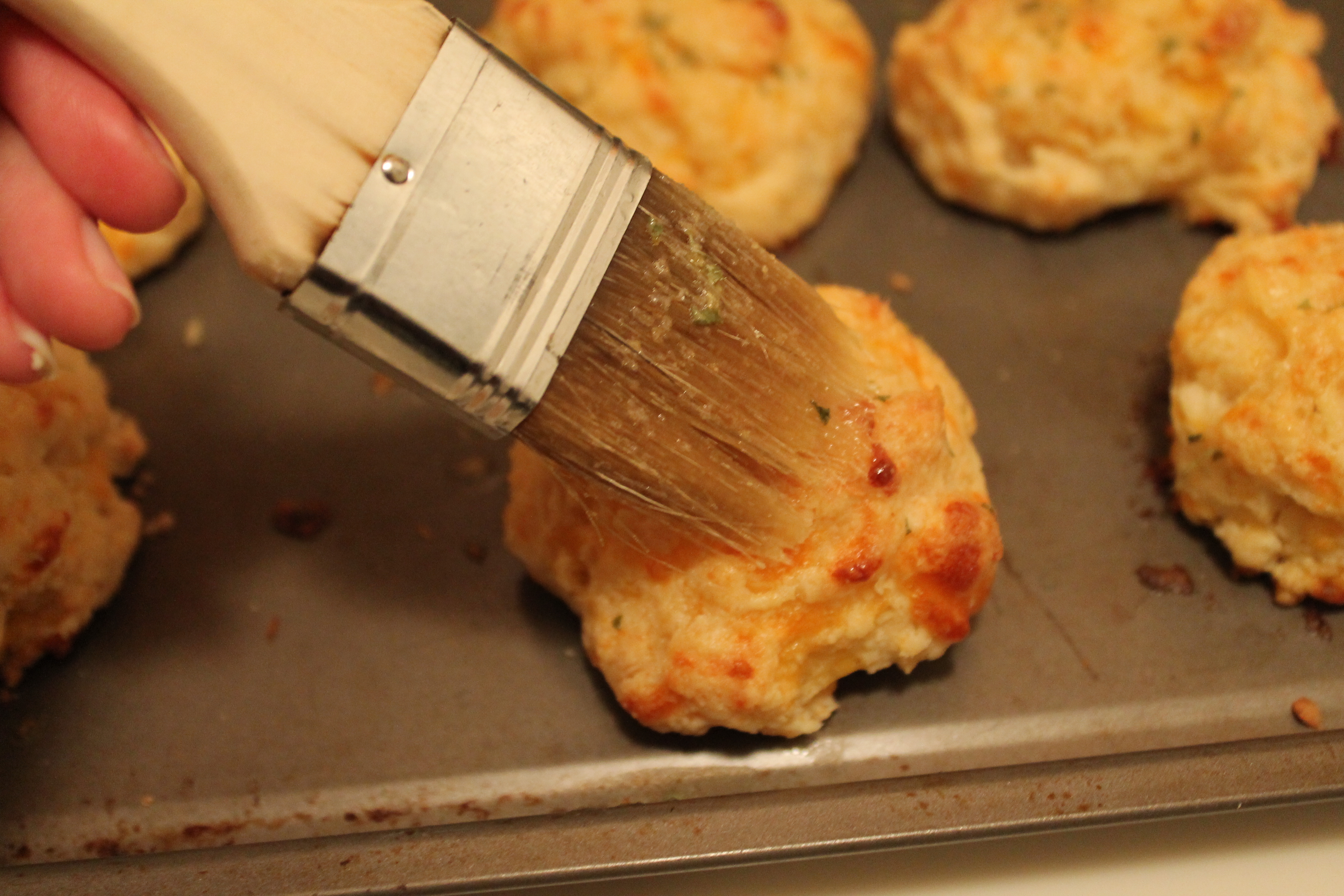 As soon as the biscuits come out of the oven, brush them with a combination of melted butter, garlic powder, and dried parsley. Scoop off the cookie sheet and enjoy!
Cheddar Bay Biscuits
adapted from Morsels of Life and Food.com
makes 12
Ingredients:
2 cups flour
1 tbsp. baking powder
1 tsp. salt
⅓ cup shortening
¼ cup cold unsalted butter
¾ cup cold 2% milk
1 heaping cup shredded cheddar
¾ tsp. garlic powder, divided
2 tbsp. melted salted butter
¼ tsp. dried parsley
Directions:
Preheat oven to 400°.
Whisk together flour, baking powder, and salt. Using a pastry cutter, cut in shortening and butter until pea-size pieces form.
Make a well in the center of the flour mixture and add in the milk, cheddar, and ¼ tsp. garlic powder. Mix by hand until combined; do not overmix.
Drop approximately ¼-cup portions of the dough onto an ungreased cookie sheet using an ice cream scoop.
Bake 15–17 minutes, or until the biscuits are set and beginning to brown.
Meanwhile, mix together melted butter, parsley, and remaining ½ tsp. garlic powder. As soon as the biscuits come out of the oven, brush the butter mixture over the tops of the biscuits. Use all of the butter.
Enjoy!