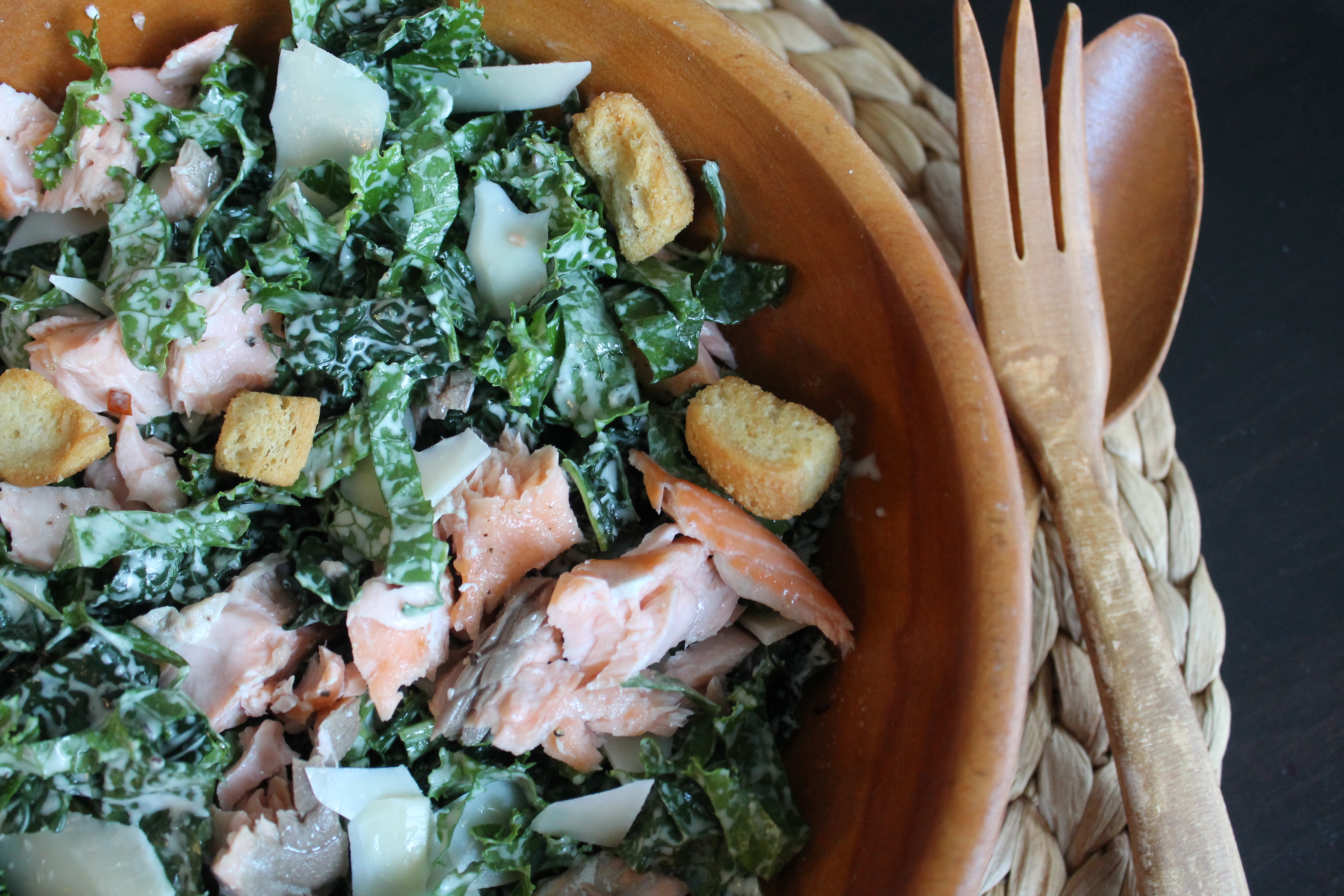 Kale salmon caesar is a metaphor for my entire marriage.
It represents a blending of taste buds and nutritional ideals, a desire for simplicity and for dinner around the table together.
To be honest, drenching salmon in caesar dressing is one of the only ways I can get every member of my family to eat it. I call it a win.