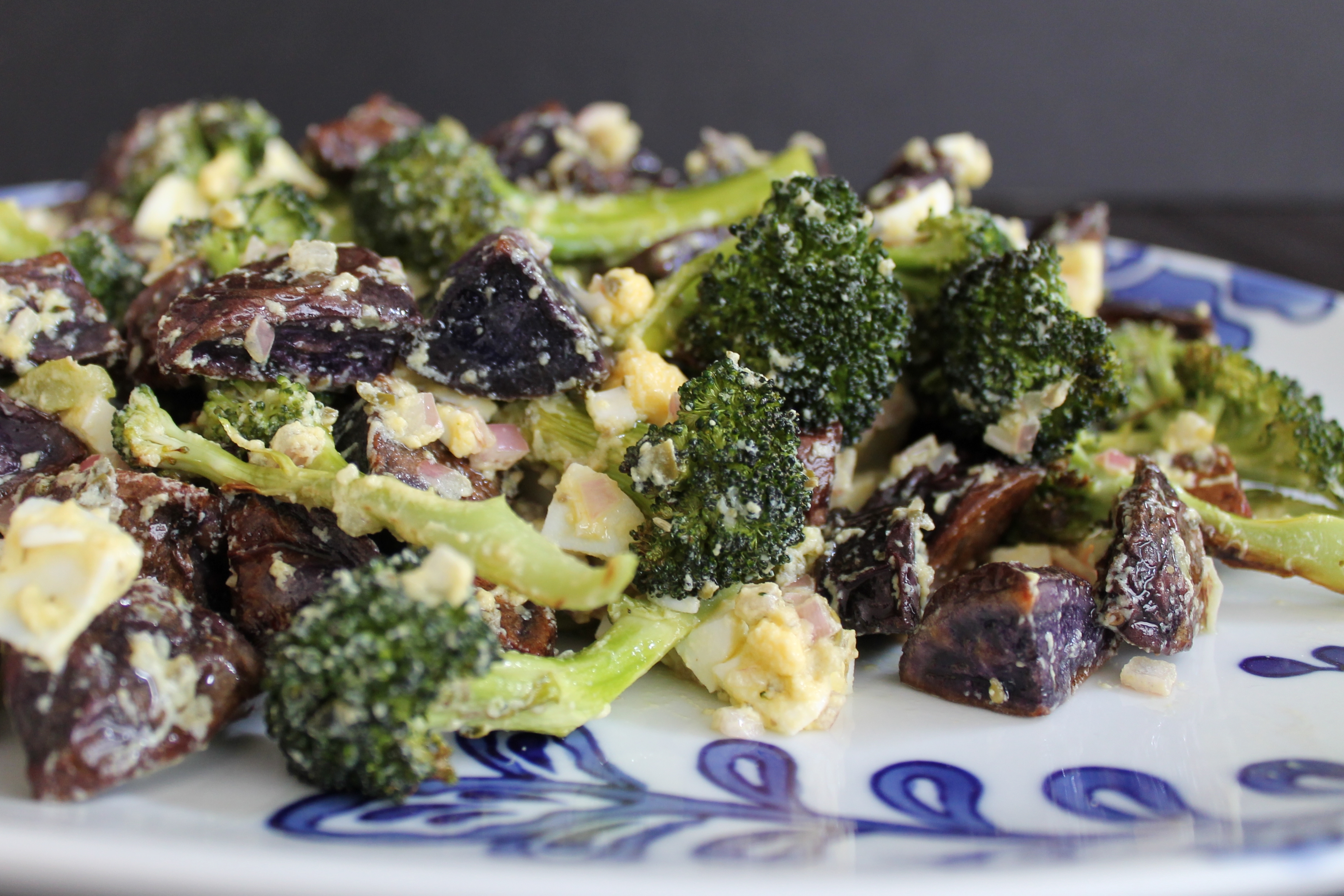 Have I mentioned to you that my brother is working in Africa for the summer? This has nothing whatsoever to do with gribiche or purple potatoes, except that in his absence, his excellent girlfriend decided to get to know the family better (!).
So last week, she came armed with books to read to Jake and very graciously and happily entertained him while my mom cuddled Caitlin and I made lunch.
I fretted quite a bit over what to serve her: it had to be something simple but interesting (because someone mentioned that I was a good cook…thus knocking PB&J out of the running…), and of course it had to be wheat- and dairy-free for my mom! For days I pondered what to make, hemming and hawing until I thought I would have to serve grocery-store-salad-bar salad, and then I whipped out my copy of Super Natural Every Day and I was saved by the first recipe I saw!
This simple dish of roasted veggies and eggy dressing was delicious! It is a full meal all on the same plate, with protein, carbs, and veggies all mixed together. We basically licked the serving plate clean. I know I will be making this salad again and again.
(And lest you think I am an overachiever for trying a new recipe especially to impress, let me just admit that I served five kinds of random leftovers for dinner, so I am not really earning any A's for Effort here….)