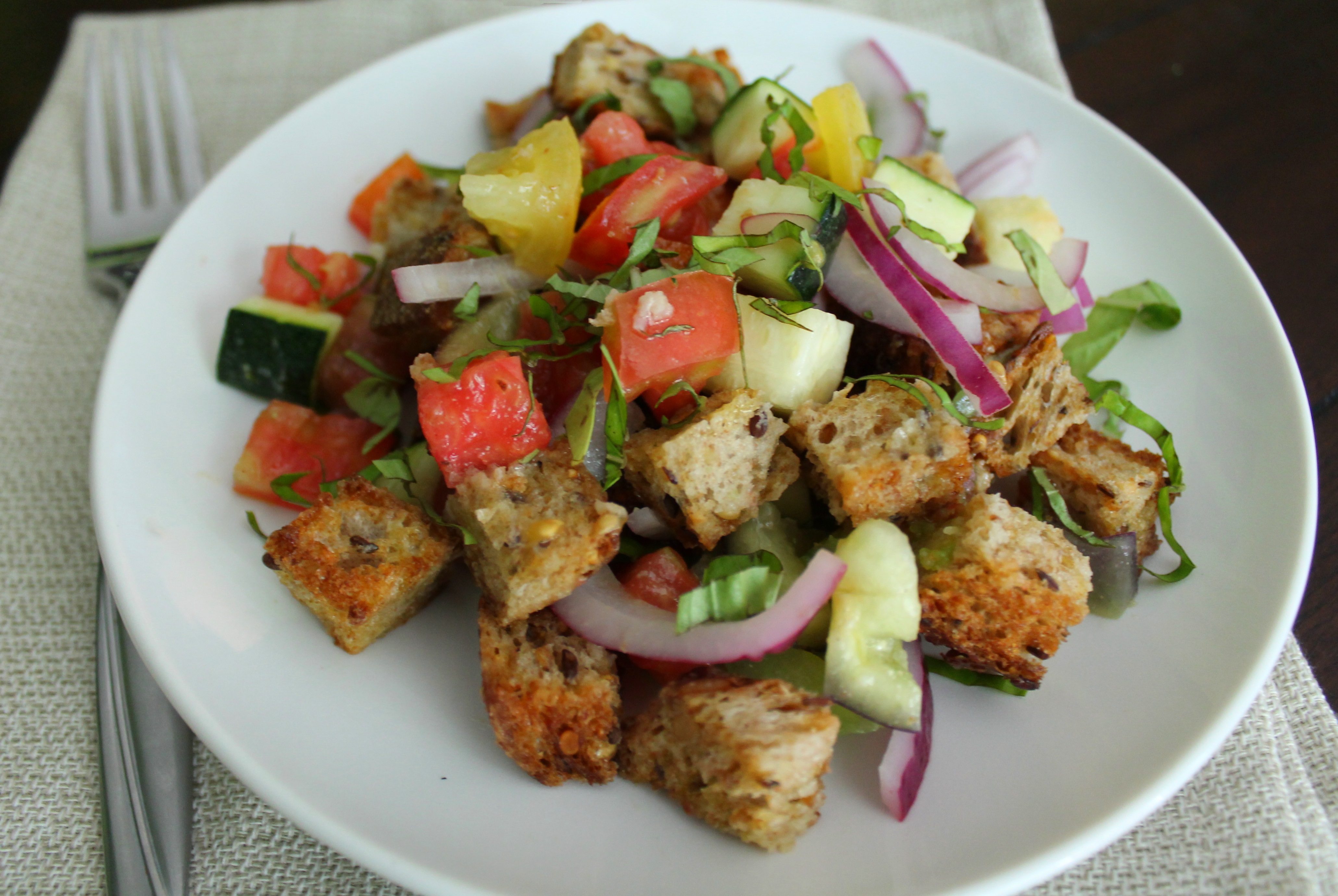 Are you overwhelmed with tomatoes yet? Overflowing with bell peppers?
I really prefer to eat the bounty of summer produce I have been bringing in from my tiny garden and the farmer's market raw. In their most honest and nutritious and juiciest form. But really…how many tomato sandwiches can one girl eat? (In case you were wondering…the answer is about four per week. Not that I'm counting.)
If we are going to keep up with the greedy volume of fresh fruits and veggies of the summer, we are going to have to get serious. And make a huge bread salad.
What? You don't think bread should intrude further into salads than the occasional crouton!? Are you mad!?
This panzanella is seriously delicious. The crisped bread absorbs just enough of the tomato juices and sharp dressing to become luxurious, and the hearty base makes the whole meal toothsome and filling. You should make it right away!