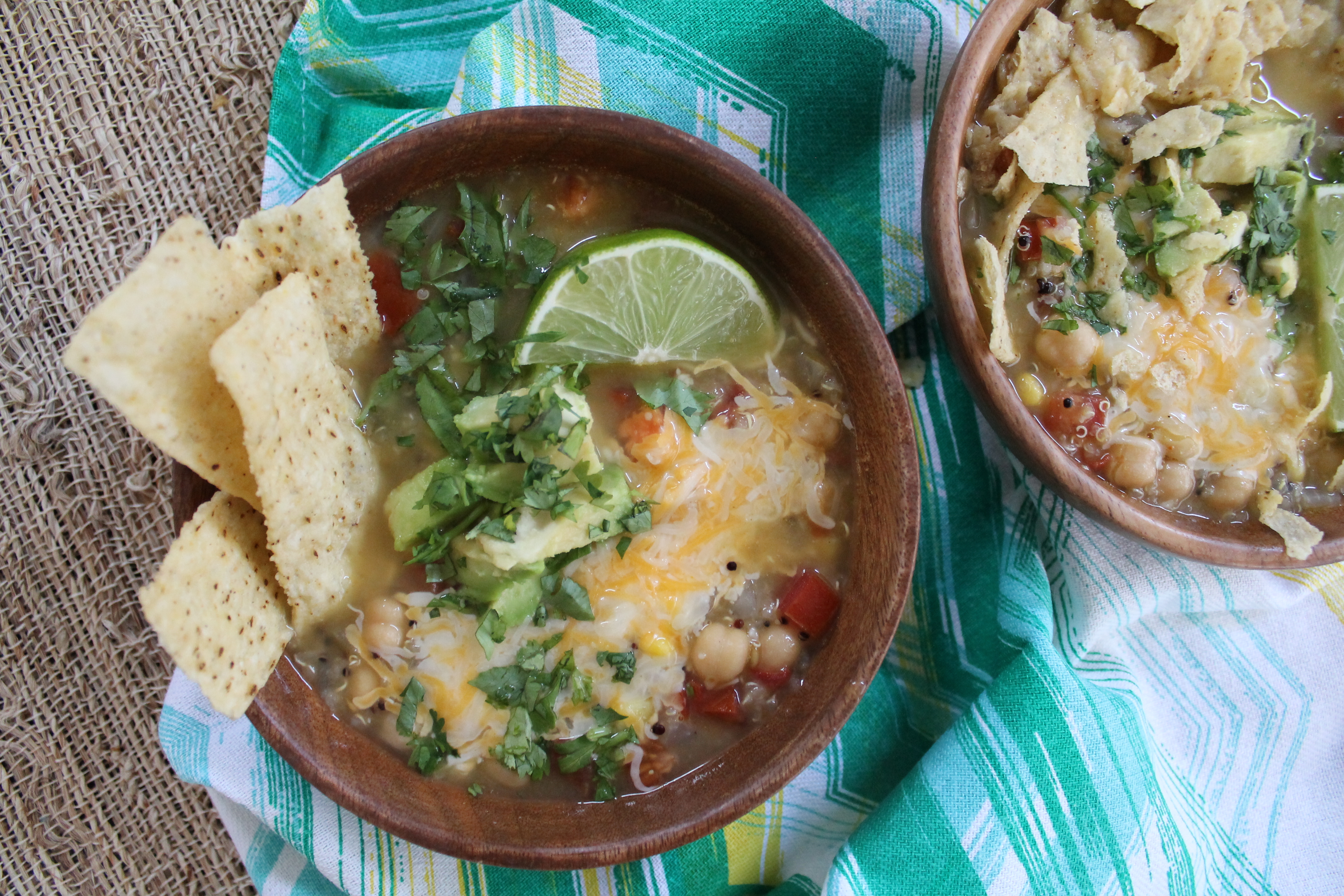 When I was a kid, my mom used to make this amazing white chili. It was a football season/New Year's Eve tradition for us.
My brother and I totally loved it, because we always ate this chili with a mountain of Cool Ranch Doritos (old school flavors are best, baby) and an avalanche of shredded cheddar cheese on top. I remember my dad crushing the chips into little shards with his big bear hands, like they were nothing, and piling them into our bowls.
One of the great tragedies of being a vegetarian now is that for years, I haven't had that chips-in-my-soup experience.
Until I stumbled across a vegetarian recipe for tortilla soup!
This soup is so tasty, and it just gets better and better with time. I actually recommend eating it left over (is that weird?) because the flavors keep building.
Just like the nostalgia.