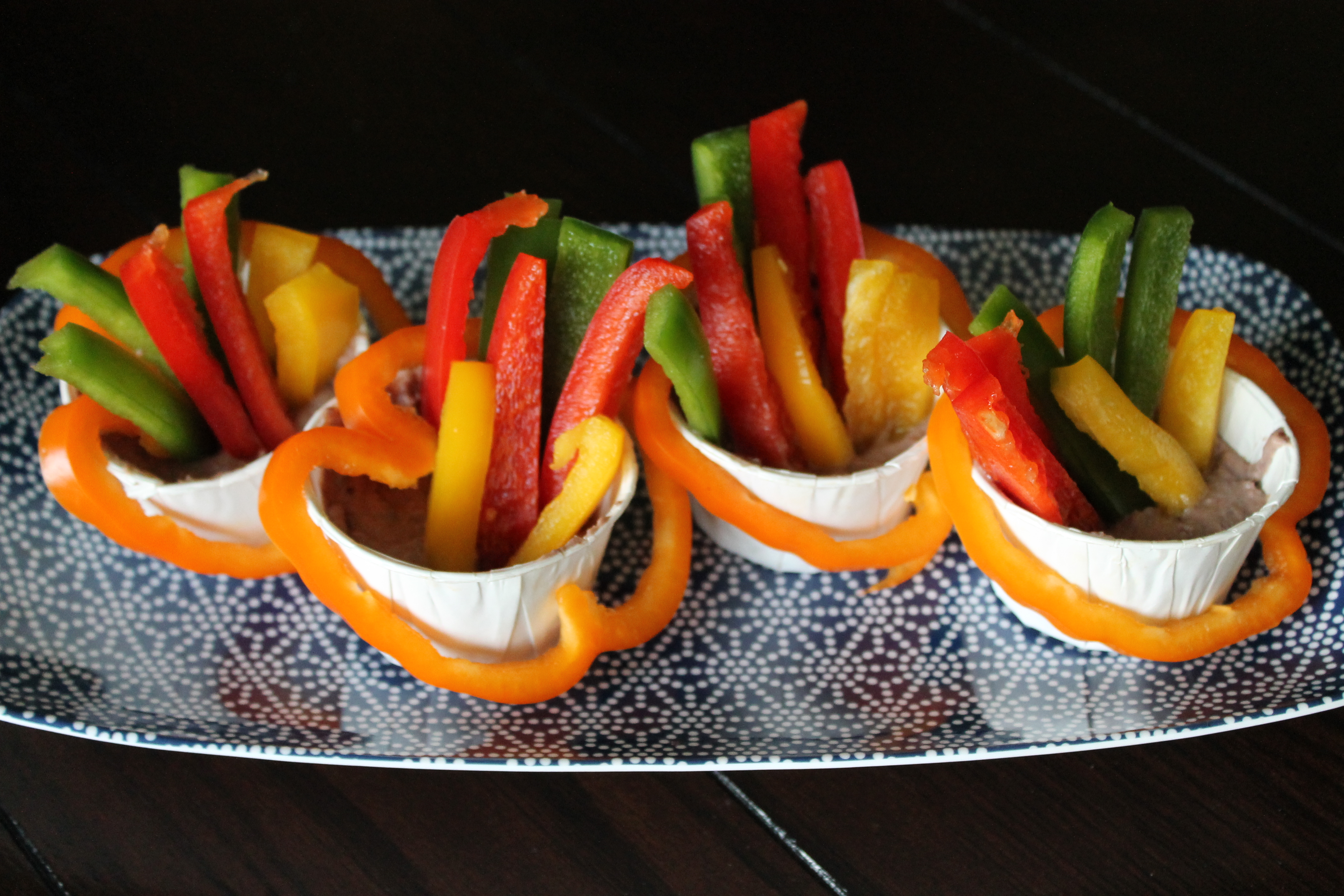 Still haven't decided what appetizers to serve for the big game?
I highly recommend black bean hummus. It's got more oomph than a garbanzo-based hummus, and it's just as healthy! Plus, you likely have most of the ingredients hanging around in your pantry and fridge already, which makes this hummus perfect for a last-minute dish.
There are tons of fun ways to serve it, from setting out individual hummus cups to spooning it into hollowed-out veggies. I love eating this hummus with bell peppers for dipping, but you can use any veggie or carb you like!