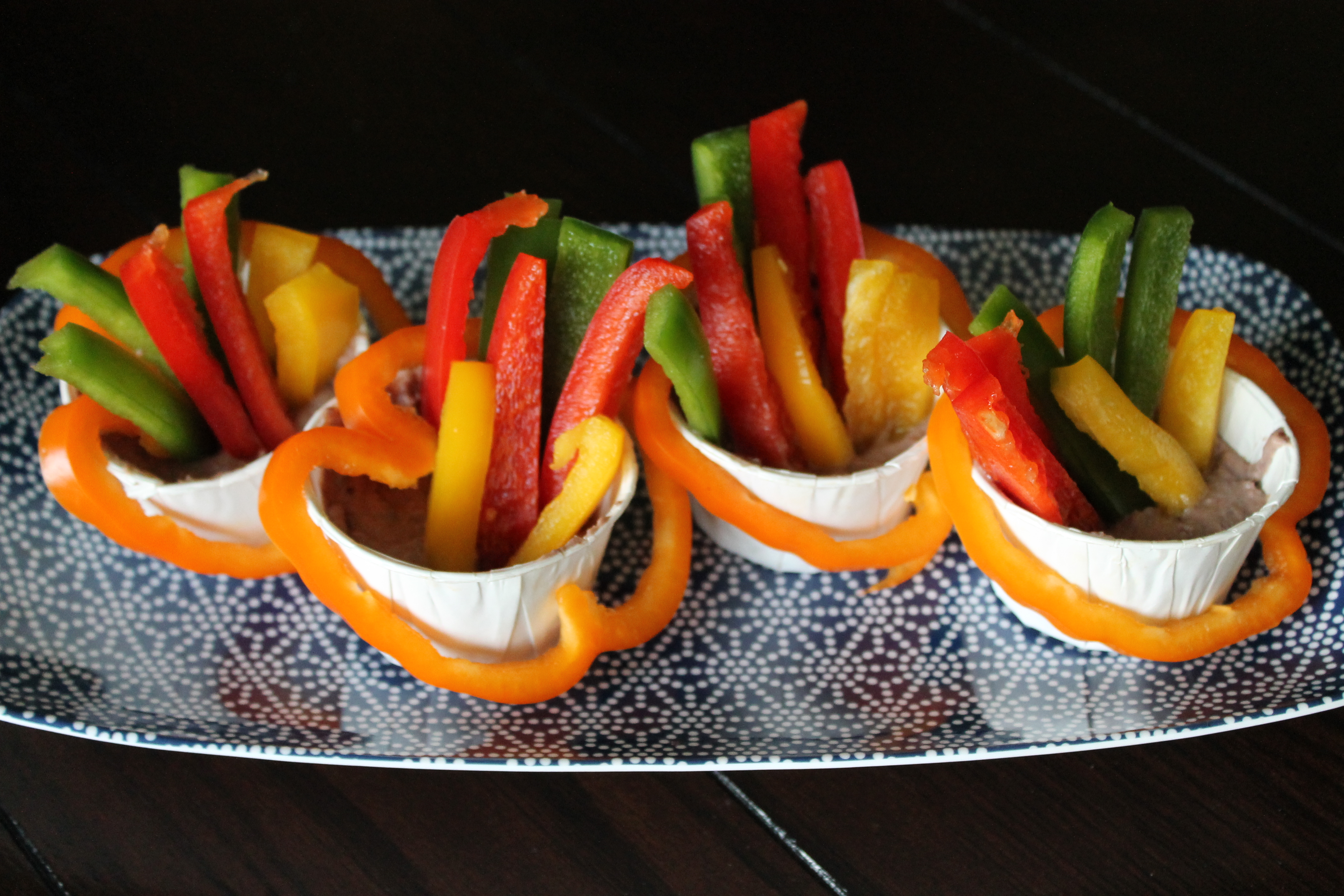 Still haven't decided what appetizers to serve for the big game?
I highly recommend black bean hummus. It's got more oomph than a garbanzo-based hummus, and it's just as healthy! Plus, you likely have most of the ingredients hanging around in your pantry and fridge already, which makes this hummus perfect for a last-minute dish.
There are tons of fun ways to serve it, from setting out individual hummus cups to spooning it into hollowed-out veggies. I love eating this hummus with bell peppers for dipping, but you can use any veggie or carb you like!
As with any hummus recipe, this honestly couldn't be easier to make. Except maybe if you purchased it from the store…but we all like to make things from scratch right? Add that special touch (not to mention, tweaking recipes to our own tastes)?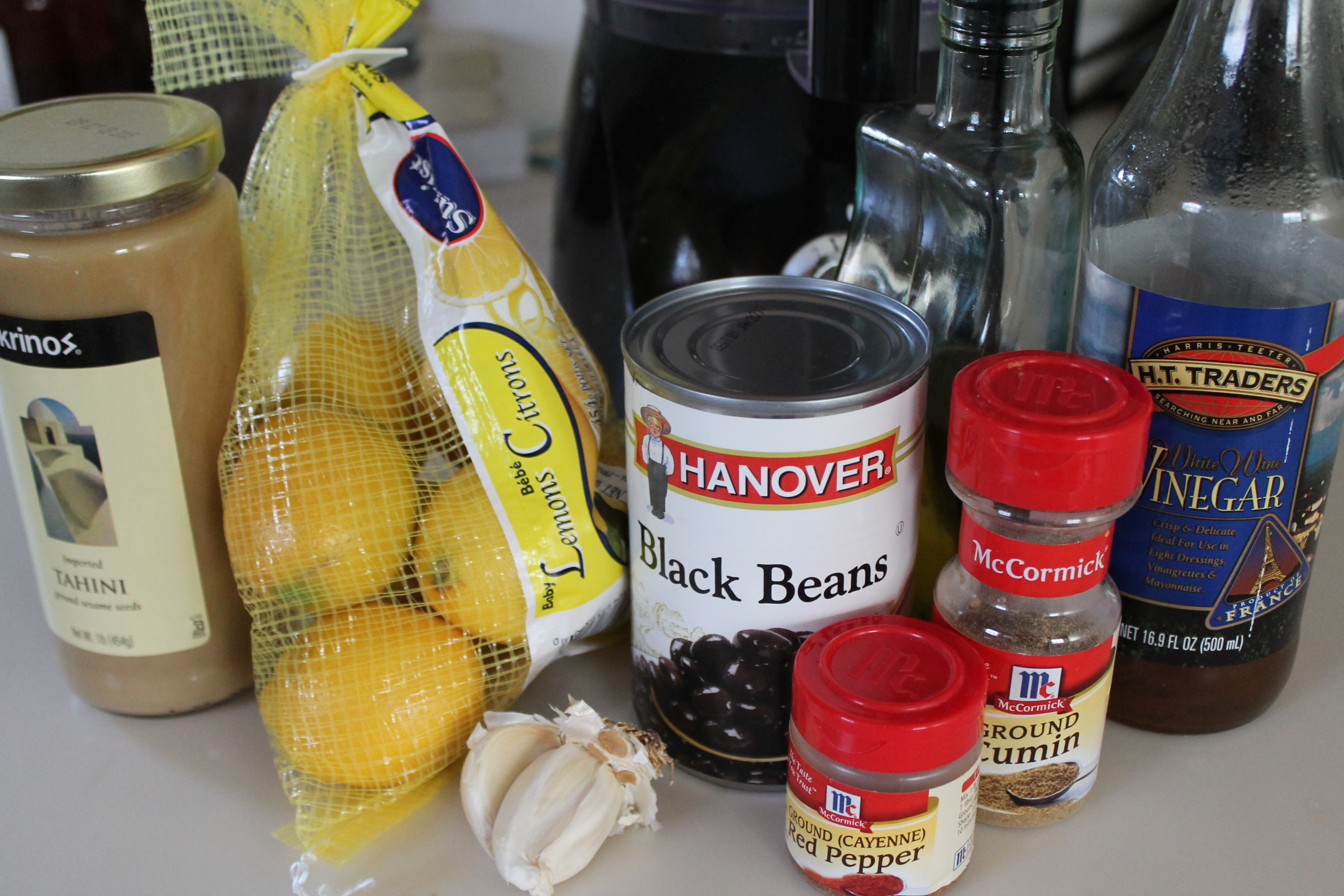 Grab your ingredients. Measure.
(By the way, my limes aren't pictured, but I used about 3 tbsp. lemon juice and 1 tbsp. lime for an extra Southwestern kick.) It's not absolutely necessary to use tahini—especially if you need to make this in a flash with what ingredients you have on hand—but I think it really improves the texture and adds depth of flavor, not to mention making this black bean hummus more akin to the traditional chickpea version. Go light on the salt and pepper; it is better to add more later than to overdo it at the beginning!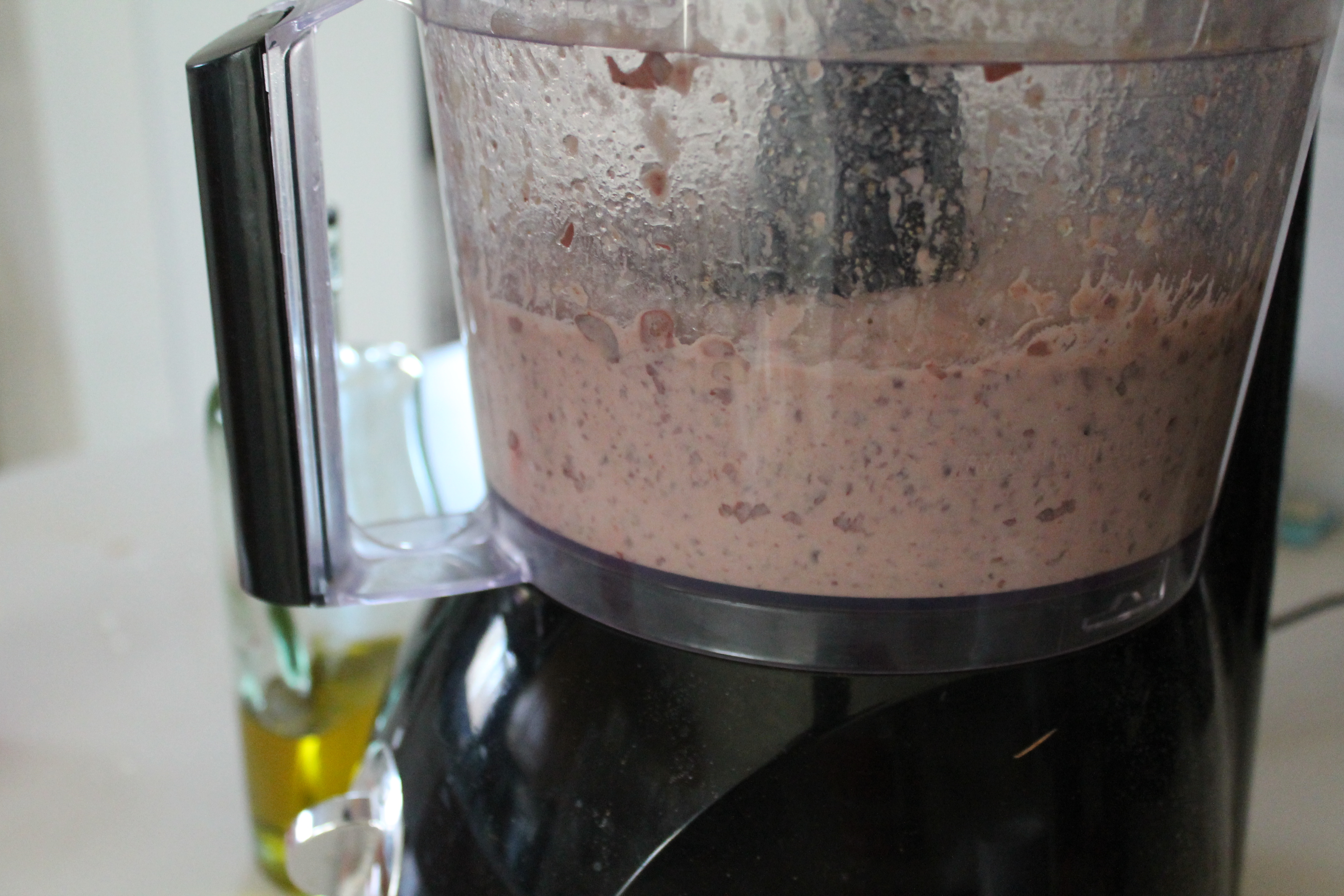 Puree.
Taste and adjust the flavors if you need to. I generally add a splash more lime and sometimes some extra cumin.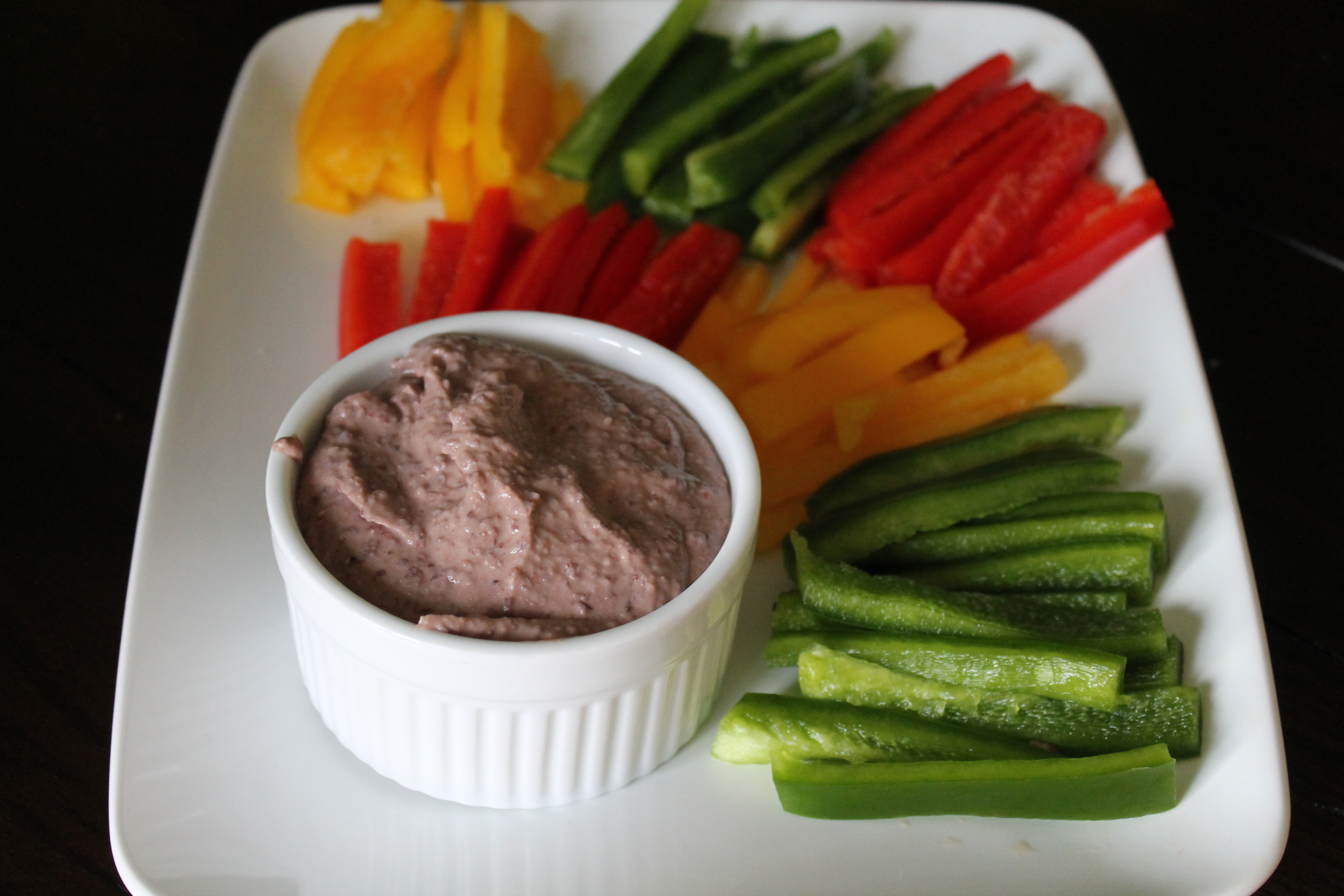 Serve!
Black Bean Hummus
adapted from Melissa d'Arabian on Food Network
serves 8–12
Ingredients:
1 15½oz. can black beans, drained and rinsed
3 cloves garlic, minced
¼ cup olive oil
¼ cup lemon or lime juice (from 1–2 lemons or 3–4 limes)
2 tbsp. white wine vinegar
1 tbsp. tahini (optional)
1 tsp. cumin
3 dashes cayenne
salt and black pepper
Directions:
Puree all ingredients together on high speed until smooth. Taste and adjust seasonings, adding more citrus or spice as needed.
Serve over cut veggies or toasted bread.
Enjoy!
One year ago: Spinach Dip
Two years ago: Moroccan-Spiced Spaghetti Squash