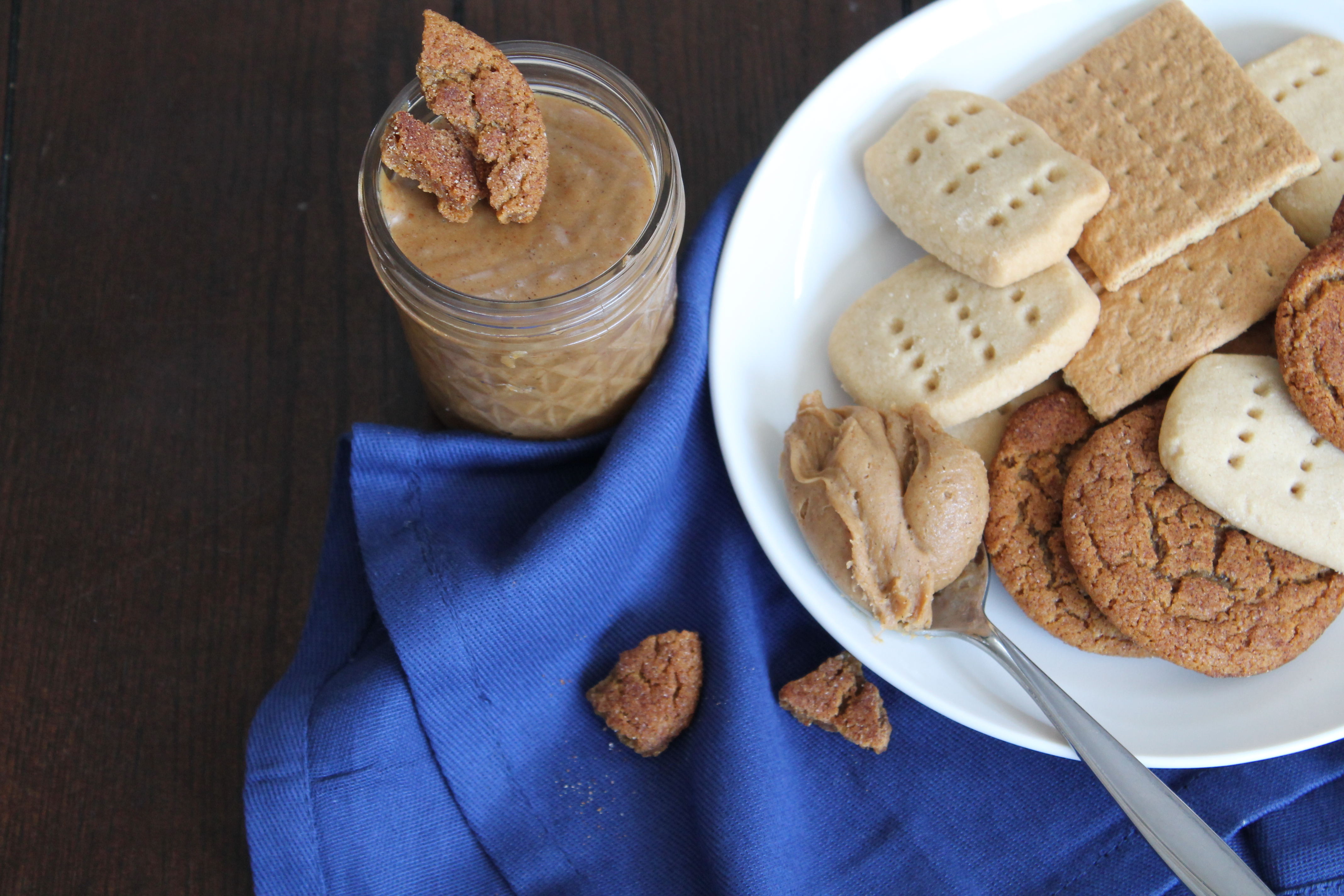 Are you into cookie butter?
It's basically like peanut butter…except made from pulverized cookies. You know. Because your sweet tooth wasn't getting enough attention.
I have meant to make a homemade cookie butter recipe for you at Christmas for about three years now (it makes a great foodie gift in a cute jar!)…but every Christmas slides by without me doing it. So if you are asking yourself why I am sharing a warmly spiced spread with you in the middle of a boiling summer….well, it's Christmas in July this year!