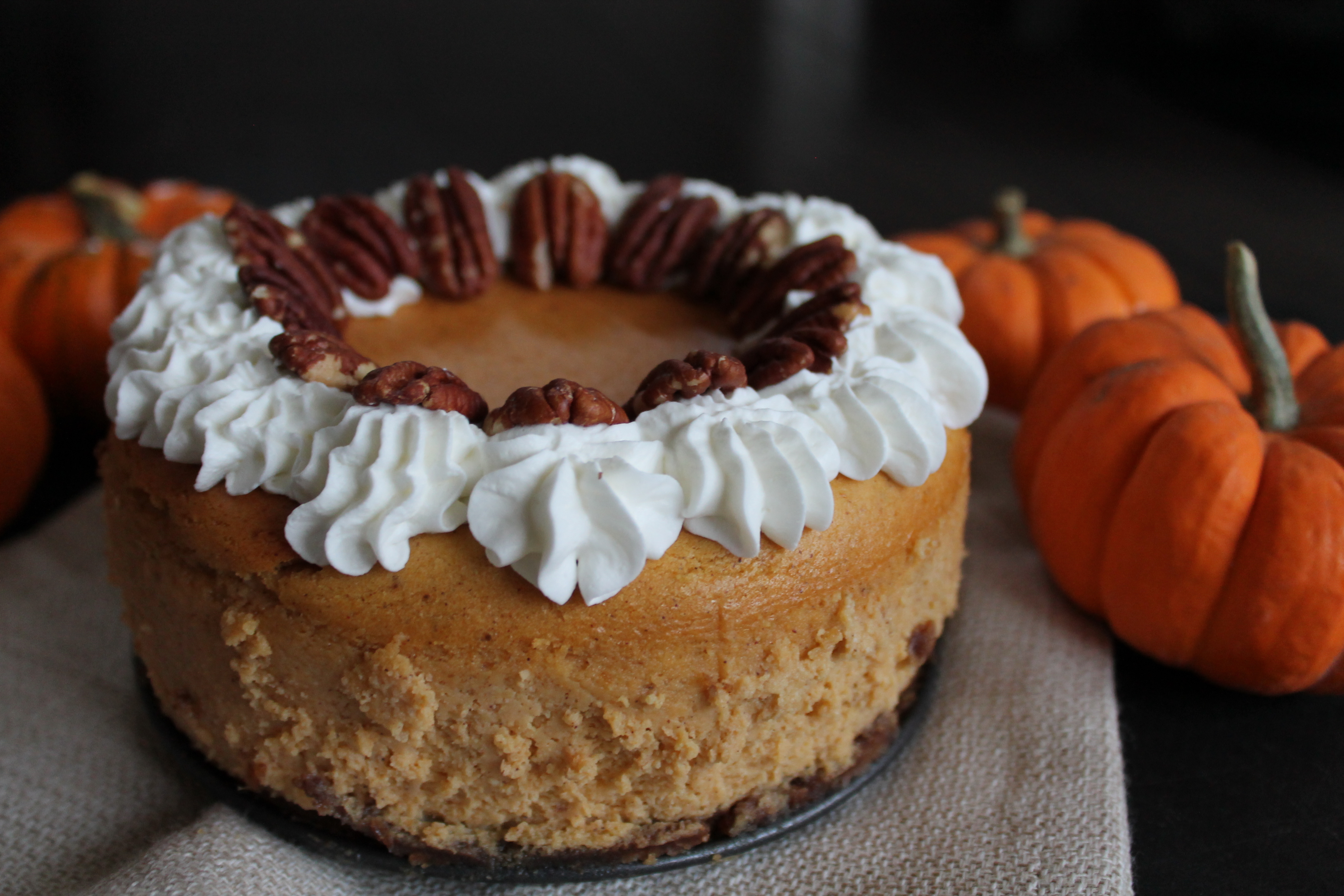 I have never liked pumpkin pie.
I know I'm not alone in that.
Because of pumpkin pie, I believed until well into my adulthood that I hated all pumpkin things.
Thank God I got over that!
But seriously, pumpkin pie is not the only way to enjoy your pumpkin this Thanksgiving. And why do pie when you can go cheesecake?
Pumpkin cheesecake is amazing and gorgeous, it's creamy and tangy and sweet and warm with Fall spices. It's basically Fall dessert perfection.