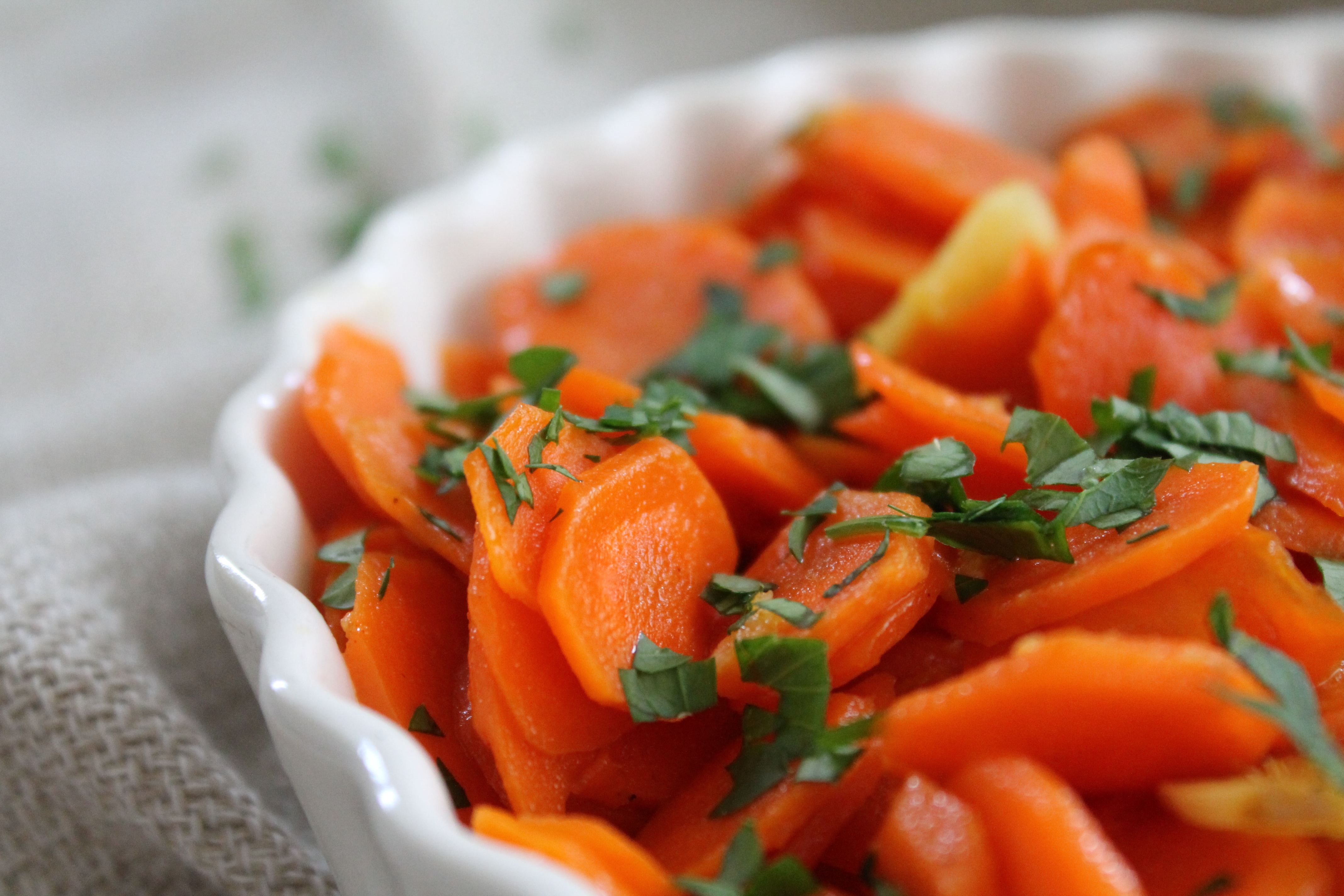 I am trying to grow in gratefulness in my life. My husband has pointed out that I spend a lot of time moping about things that went slightly wrong rather than taking joy in all the ways I am blessed.
So let's rumble, November: 30 days of thankfulness.
Day 1: Thankful for sweet friends who share deeply from their hearts. Thankful for cool weather and autumn leaves.
Day 2: Thankful for the bright, contagious smiles of my children. Thankful for the way Jake fake giggles at Caitlin to try to make her laugh (it's so weird but so sweet).
Also thankful for Jacques Pepin and his butter-glazed carrots. These carrots put all other carrots to shame. They are so good—I really can't rave about them enough.
Don't be fooled by the name "glazed carrots," people, because these are not mushy or overwhelmingly sweet like so many carrots by that name. They have just the barest of buttery, gingery sauces, with a hint of fresh garlic and grassy parsley and a crisp but not crunchy bite. The word that comes to mind is luscious.
Bring these to Thanksgiving and they will definitely be a hit!
I don't normally even like carrots. But this is that time of year when I keep trying to learn to like the classics, and this recipe has me whistling a different tune!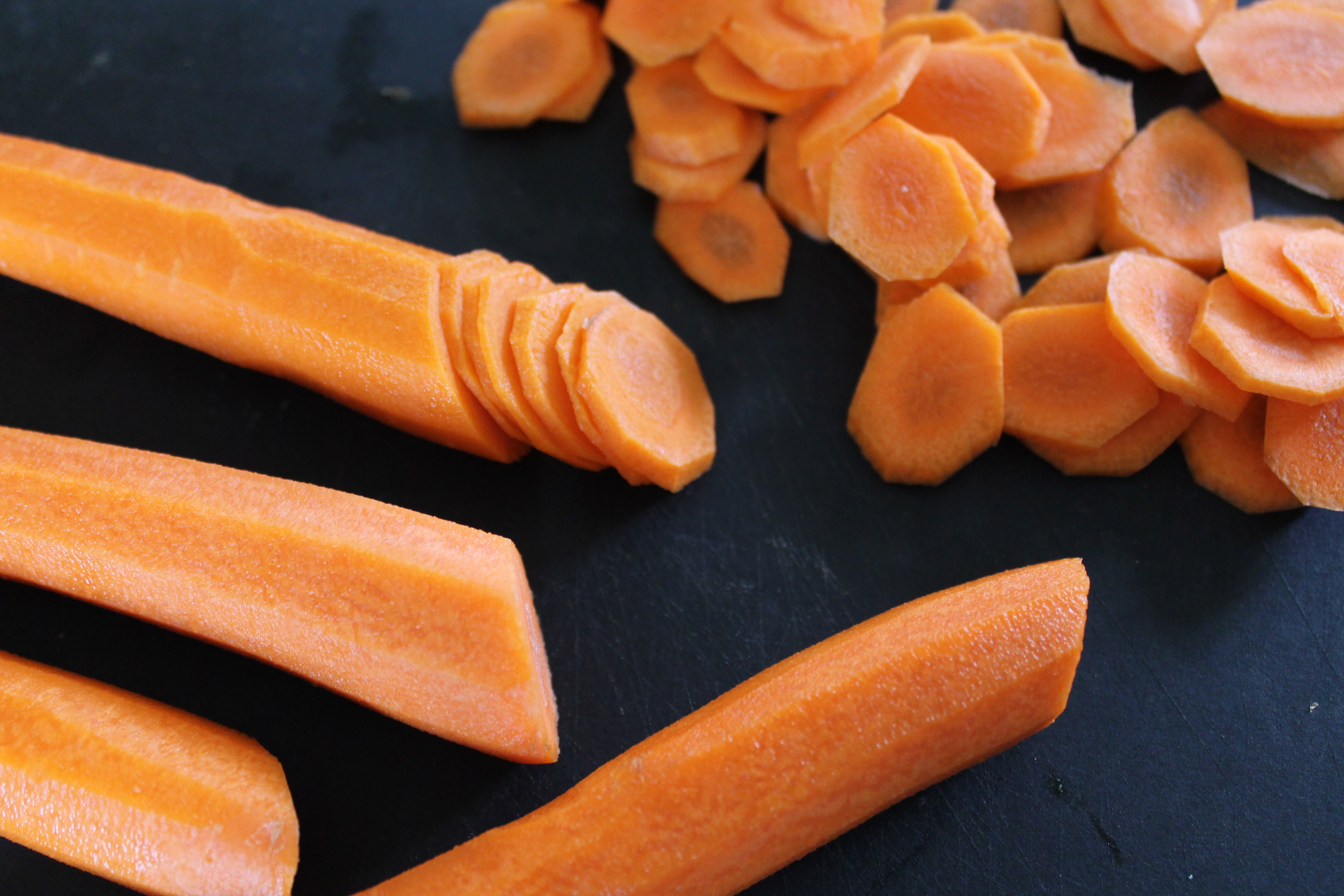 Start by peeling a huge pile of carrots. (P.S., the recipe below serves 6–8, but you can easily halve it for a smaller dinner crowd!) You can use standard orange carrots or lovely purple carrots. You could even sneak a parsnip or two in there if that's your thing!
Slice them as thinly as humanly possible. I prefer slicing by hand with a sharp knife over using the mandoline (*gasp!* shocker!) because carrots are so firm that they sometimes catch on the mandoline blade rather than slicing smoothly…and it just seems unsafe to me, likely I may somehow end up slicing my finger instead of a carrot. But you do you. My carrots ended up somewhere around as thick as a penny or a nickel.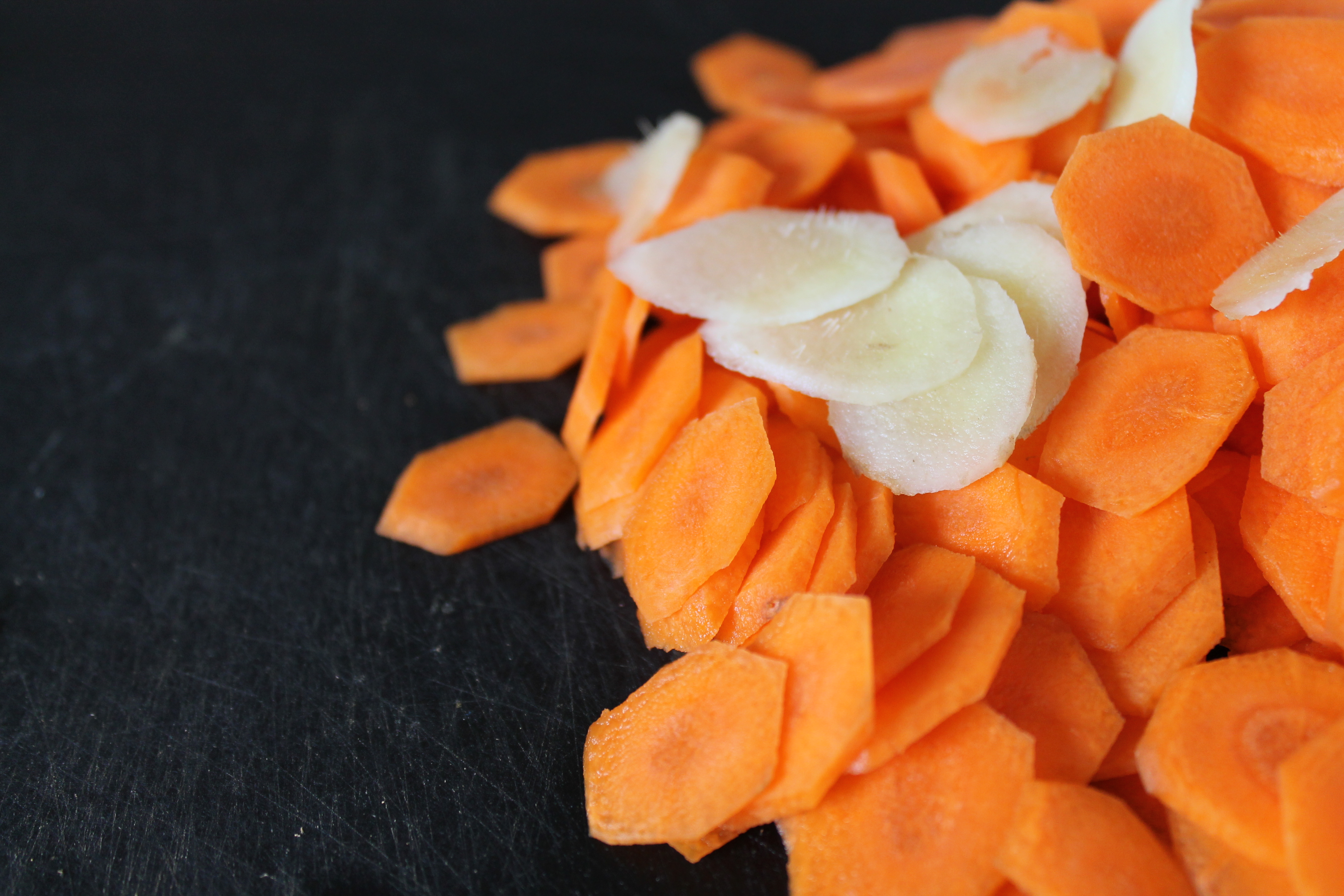 Peel about ½″ or so of gingerroot and slice it thinly against the grain, so that the pieces are about the same thickness as the carrot slices.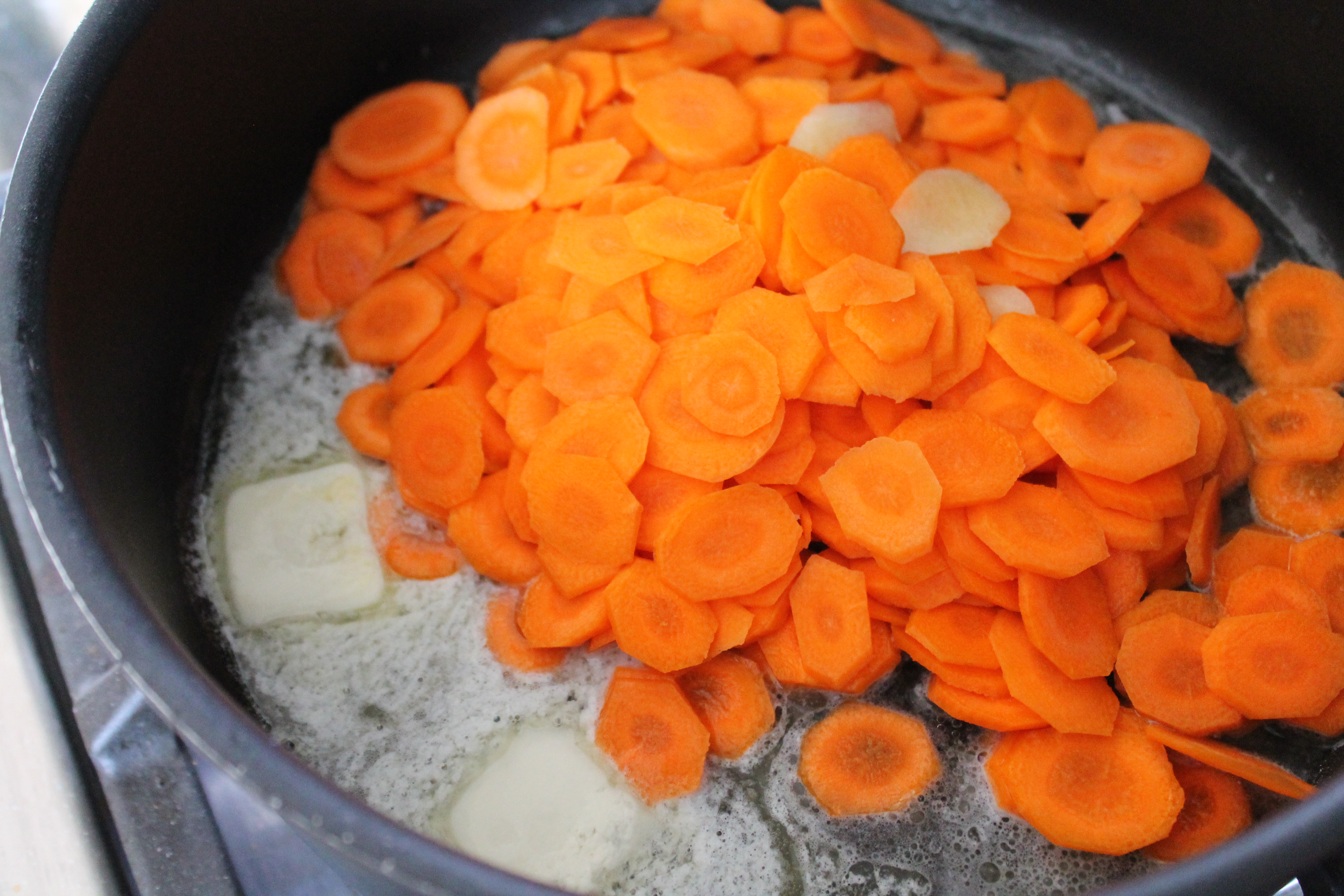 Toss the carrots and ginger into a large skillet with unsalted butter, real maple syrup, salt, and water. (Okay, if you prefer salted butter, go for it! but use a scant teaspoon of salt instead of a level teaspoon.)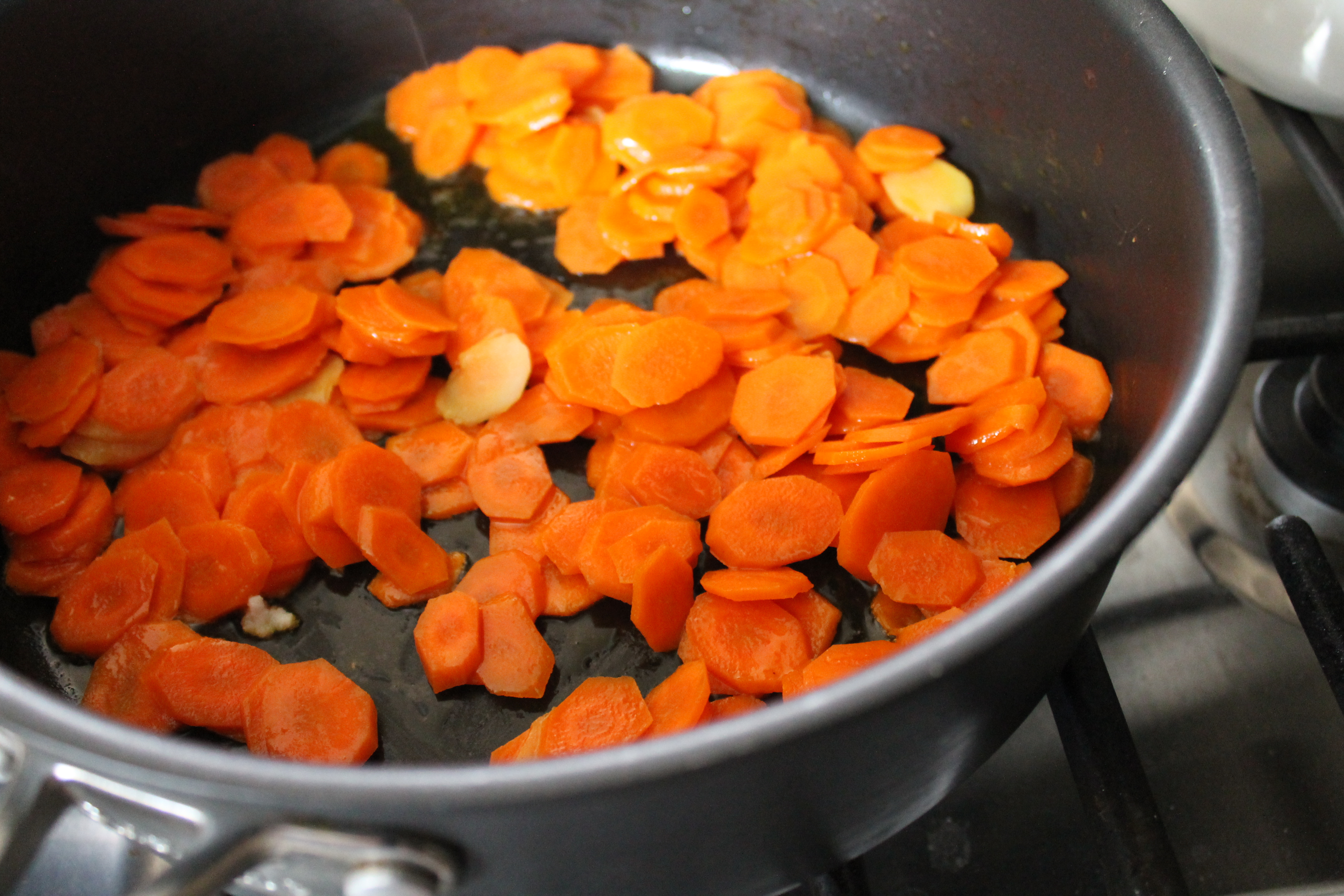 Bring the mixture to a boil over medium heat, stirring it occasionally, until almost all of the liquid has been absorbed. We don't want to overdo the carrots! Mushy is not the goal. The carrots should be soft and flavorful but still crisp.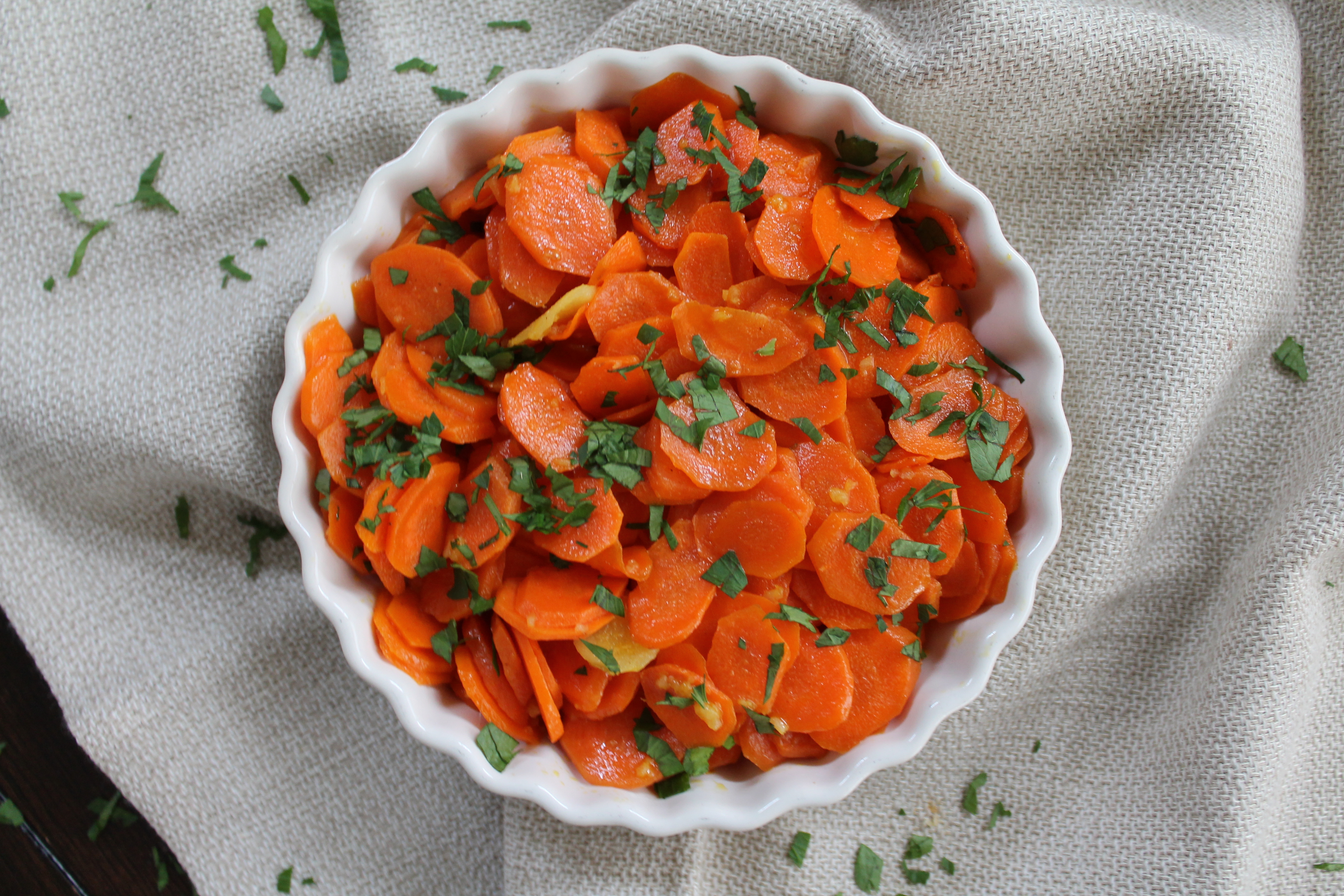 Remove the carrots from the heat and stir in minced garlic and parsley. Serve immediately, while still warm.
And amazing.
Butter-Glazed Carrots
adapted from Essential Pepin
serves 8
Ingredients:
2 lbs. carrots, peeled and sliced very thinly
½″ fresh gingerroot, peeled and sliced very thinly
4 tbsp. unsalted butter
2 tsp. pure maple syrup
1 tsp. salt
½ cup water
2 large cloves garlic, minced
1 tbsp. fresh parsley, minced
Directions:
Combine the carrots, gingerroot, butter, maple syrup, salt, and water in a very large saucepan. Bring to a boil over medium heat. Cook, stirring occasionally, for 10 minutes, or until the carrots become shiny and nearly all of the liquid has been absorbed.
Stir in the garlic and parsley. Serve immediately.
Enjoy!