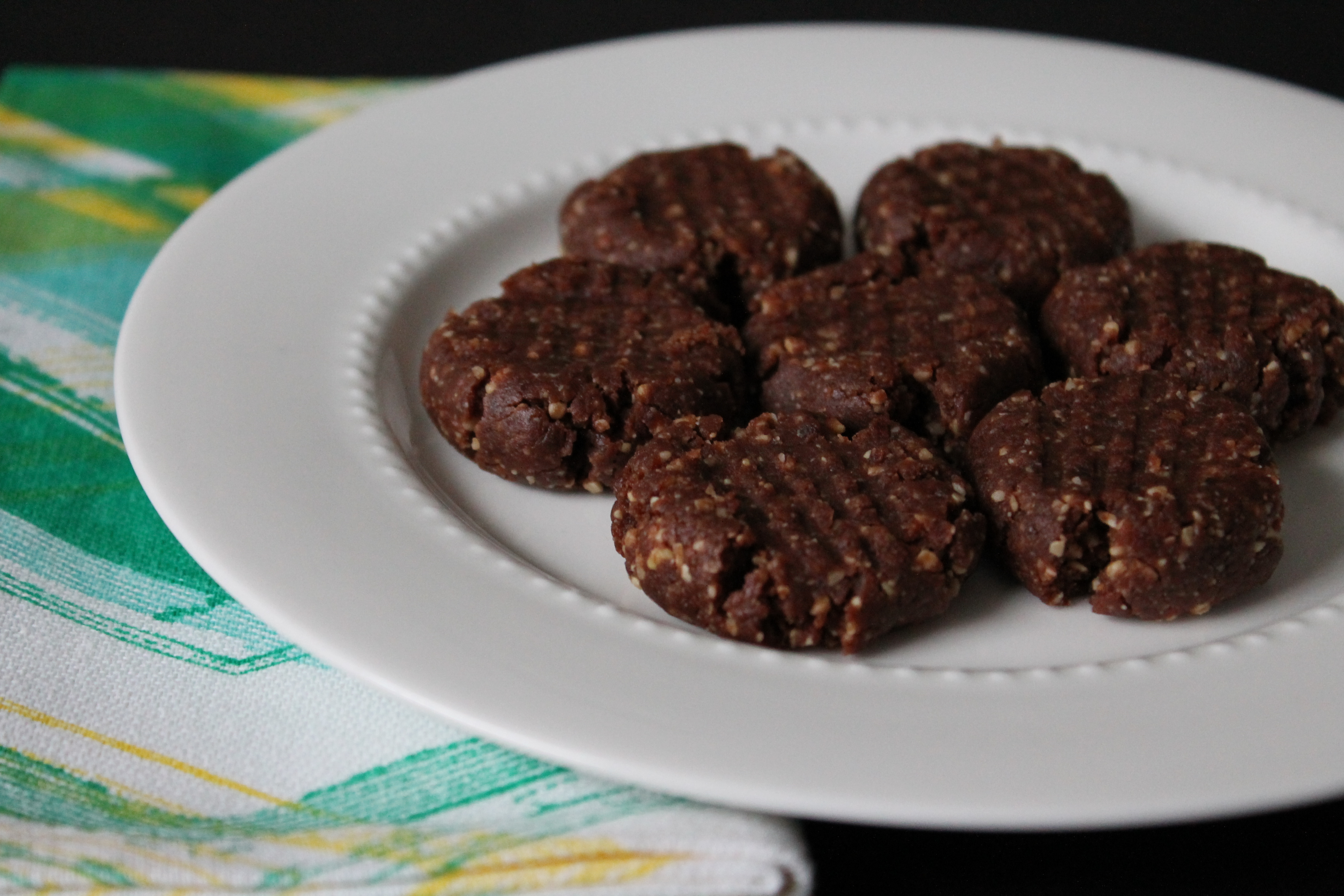 If you had told me this time last year that I would be obsessed with desserts made out of dates, I would not have believed you.
Maybe I would have made a quip about going out on dates.
But probably I would just have looked at you like you were an alien.
Oh, one-year-ago-Melissa, what a wide world was ahead of you.
So I've been making variations on chocolate-date-nut balls all month. And then I had an epiphany that peanut butter would be amazing. Kind of like a Reese's! Which is exactly what these PB bites taste like.
These little "cookies" are super easy to make. I used all-natural, no-sugar-added peanut butter (just ground peanuts and a touch of salt, the healthiest way to eat peanut butter, for sure), which I have recently converted to. You could roll them in a  little cocoa for an extra chocolatey punch, but I flattened mine with a fork, just like classic peanut butter cookies.
As I said, these treats are super easy to make.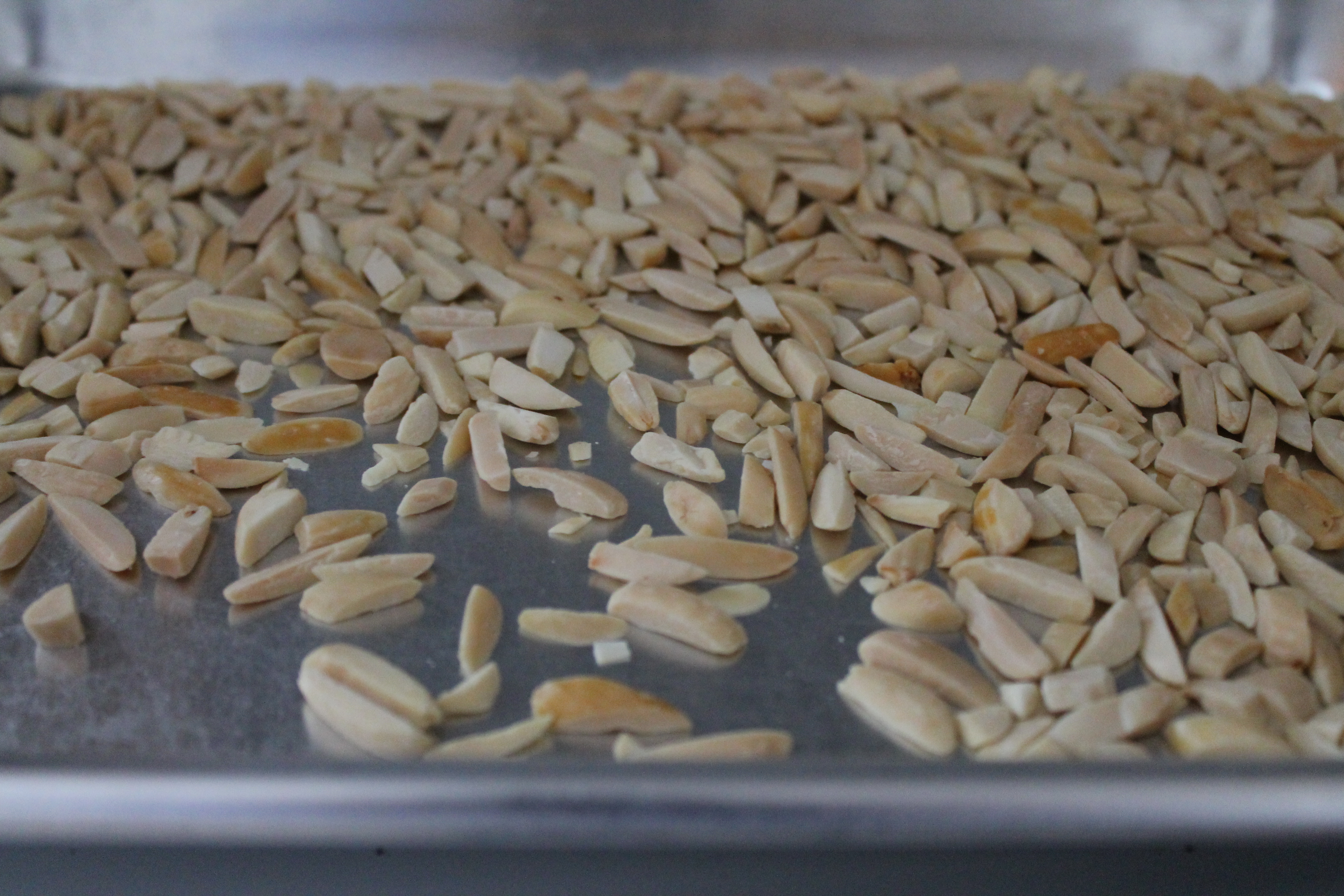 I started by dry roasting some slivered almonds in the oven (about 12 minutes in the oven at 350°, shaking the pan twice). You could skip this step, but I was afraid that my almonds were a little stale, so I wanted to bring them back to life a little.
You could also substitute dry roasted, unsalted peanuts for some or all of the almonds here. I really like the taste of almonds and peanuts together (and I think the almonds cut through the stickiness of peanut butter quite well), so I  enjoyed using all almonds, but if you really want to go for broke with the peanut flavor, then by all means make a switch!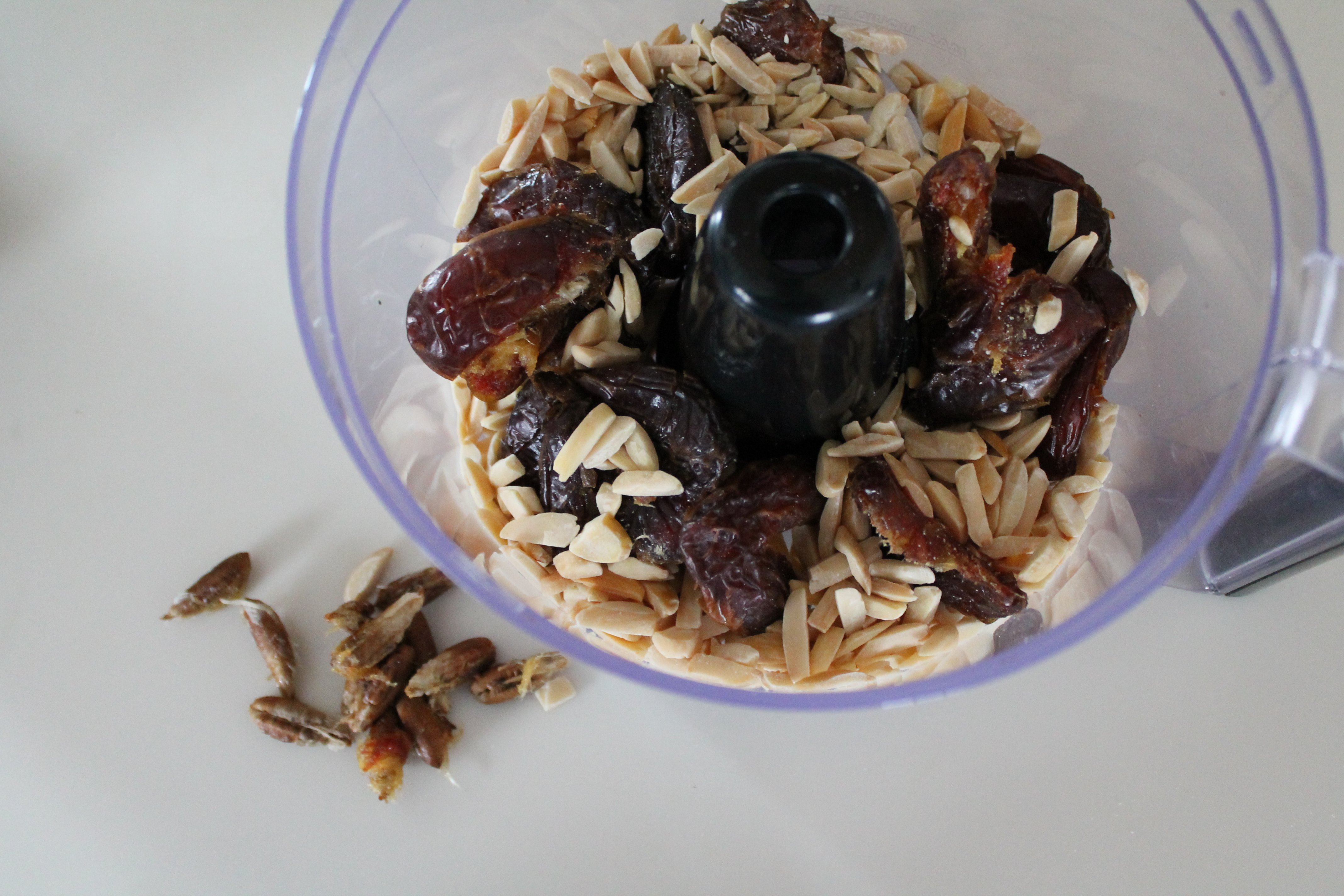 Combine the almonds and the Medjool dates in a food processor. Pitting dates is super easy, and you can do it with your bare hands! Just squeeze lightly with your thumbs until the skin breaks apart and reveals the pit inside! Pluck it right out. This is a slightly sticky but very simple operation.
Don't let me catch you buying processed dates. Seriously. Chopped dates are loaded with sugar and are not very fresh or supple. They violate the entire spirit of making dessert out of dates (and they won't glue all the ingredients together well)!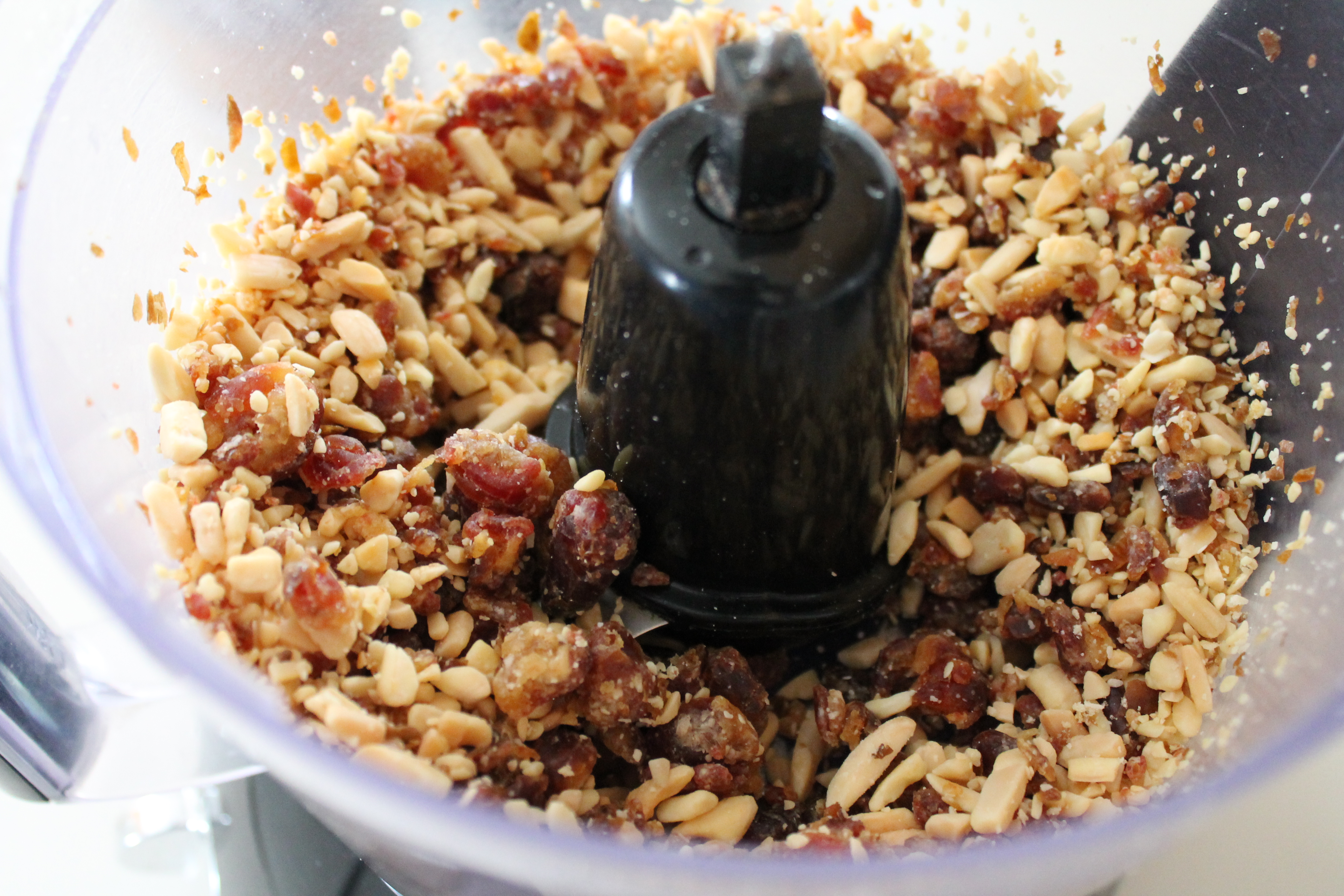 Process until a rough, chunky mixture forms.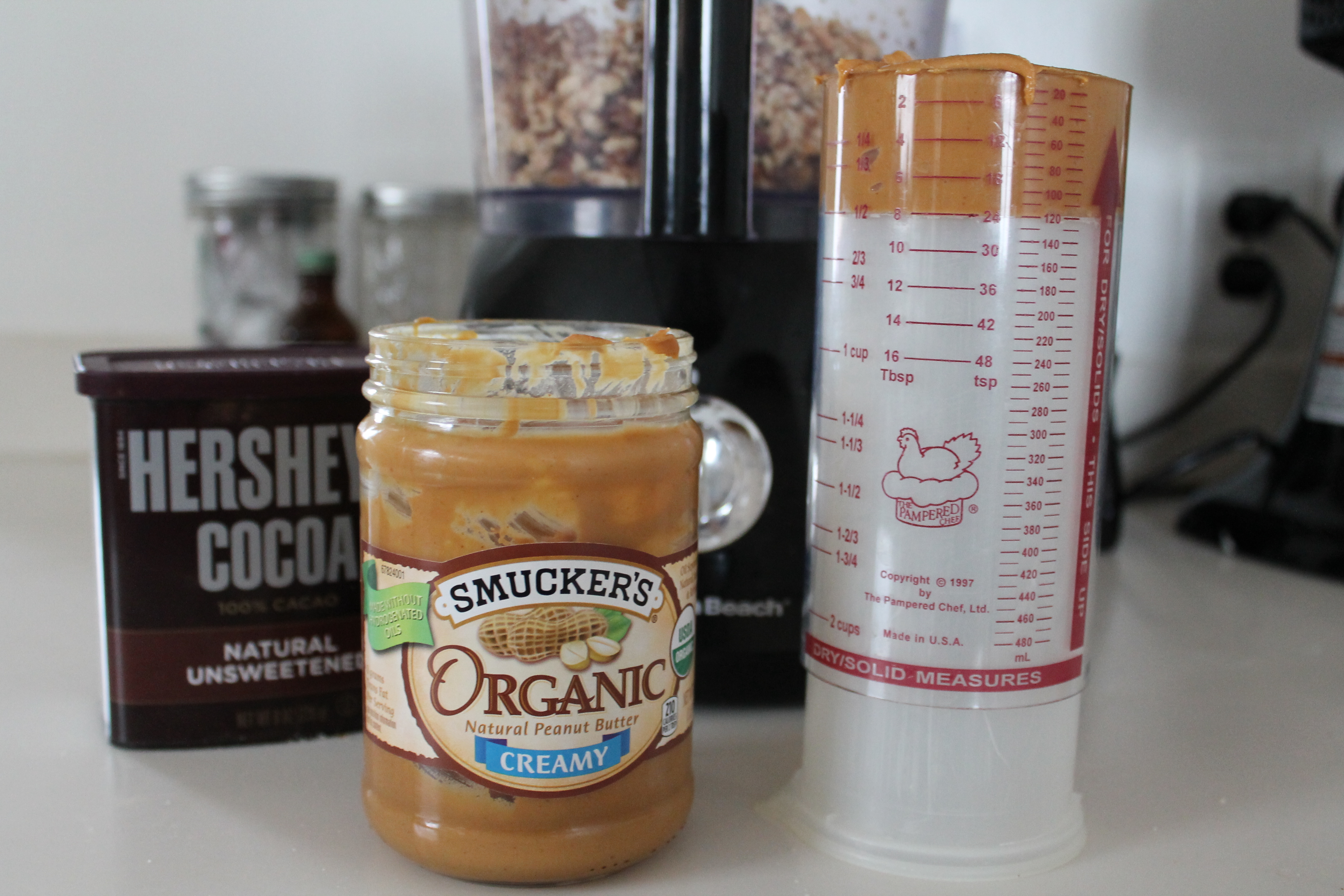 Add in the peanut butter, cocoa powder, a pinch of salt, and vanilla extract. I used 3 tbsp. cocoa powder, because I wanted a more chocolatey blend. The end product has a very dark, rich flavor with the extra chocolate, but it may need a teaspoon or two of water (or even maple syrup) to help everything bind together.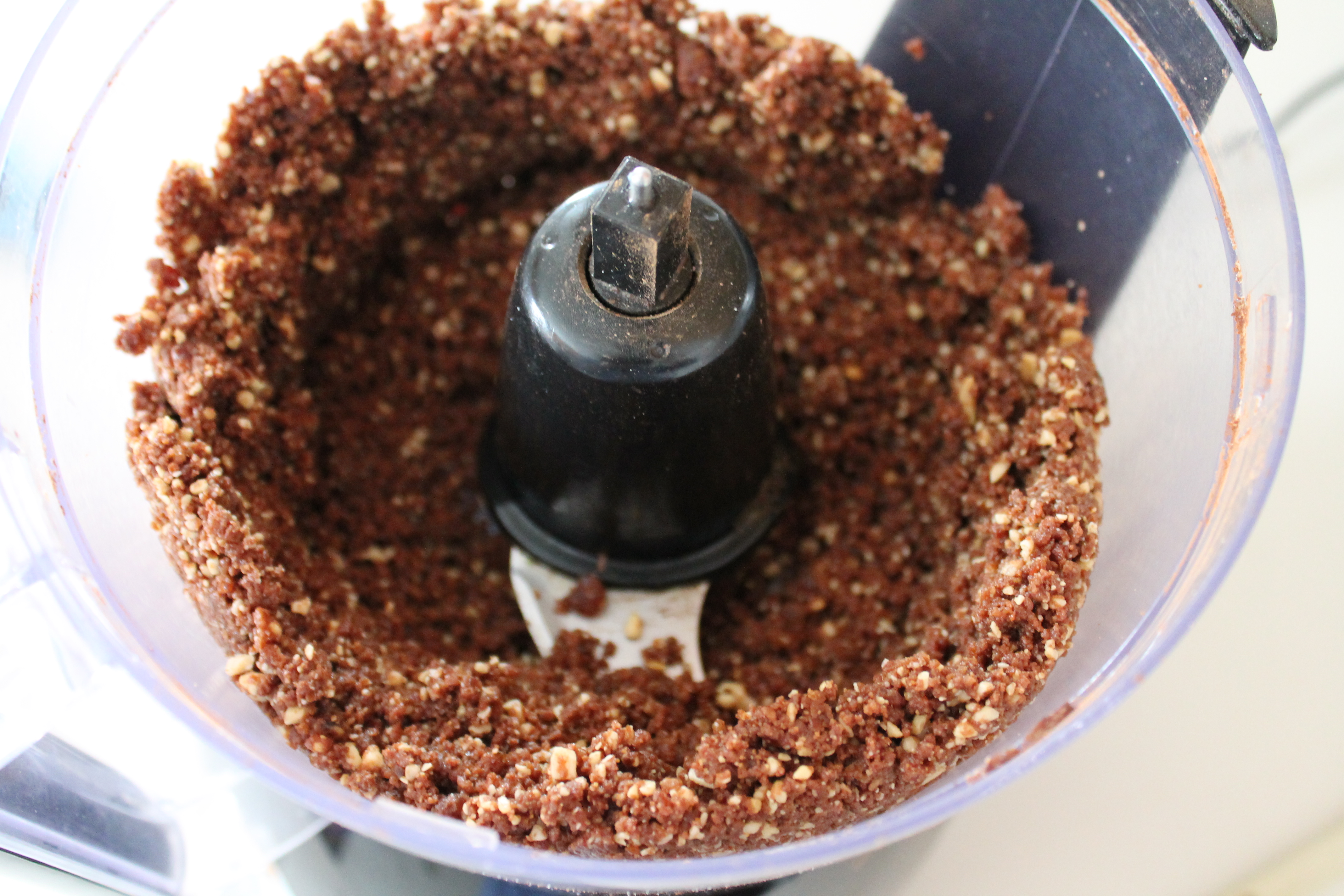 Process until the mixture is fine and even. This took me several minutes at high speed.
Form the mixture into dense balls. If the date mixture is too crumbly to stick together, then add a tiny bit of water and process again.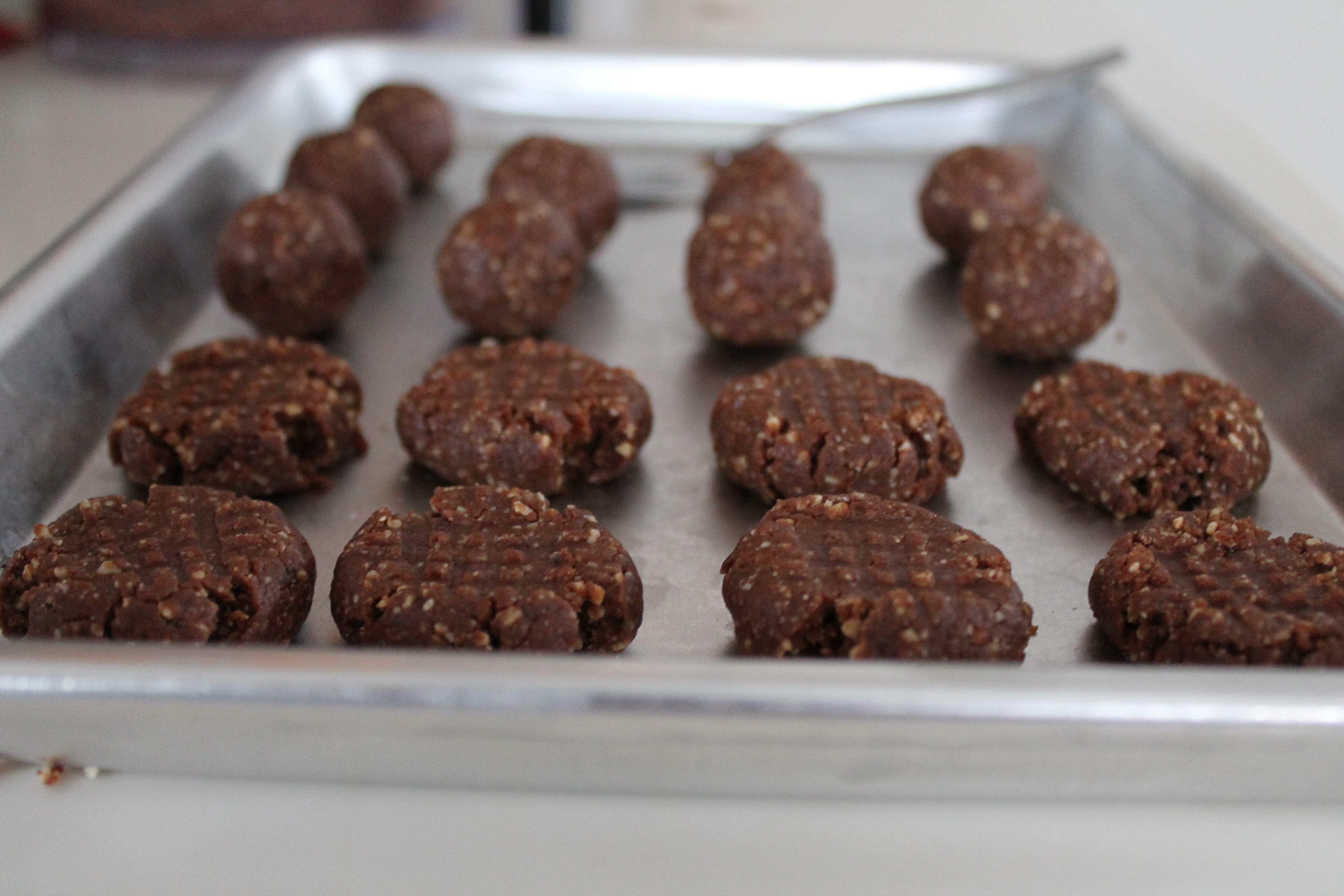 Press them lightly with a fork in a criss-cross pattern (setting up expectations, like "This is peanut buttery!" is an important part of making treats people will enjoy!), or else roll them lightly in cocoa powder. You will have delicious, crumbly peanut butter chocolate cookies when you are through.
Vegan Chocolate Peanut Butter Bites
adapted from Sprouted Kitchen
makes about 2½ dozen
Ingredients:
1 cup pitted Medjool dates
1 cup slivered almonds, toasted
½ cup all-natural creamy peanut butter (no sugar added)
2–3 tbsp. cocoa powder, plus extra for rolling if desired
pinch of salt
1½ tsp. vanilla extract
Directions:
Pulse dates and almonds in the food processor until a coarse, chunky mixture forms. Add the peanut butter, cocoa to taste, salt, and vanilla extract. Process until it begins to look like a wet, sandy mixture, uniform in color and texture. If the mixture is too dry, add a teaspoon or two of water and process again.
Pack the dough into 1″ balls. Press down lightly with a fork to make a cross-hatch pattern (or roll lightly in cocoa powder).
Store in an airtight container in the freezer for up to 2 weeks.
Enjoy!
One year ago: Chai Spiced Pancakes
Two years ago: Coffee Brownies