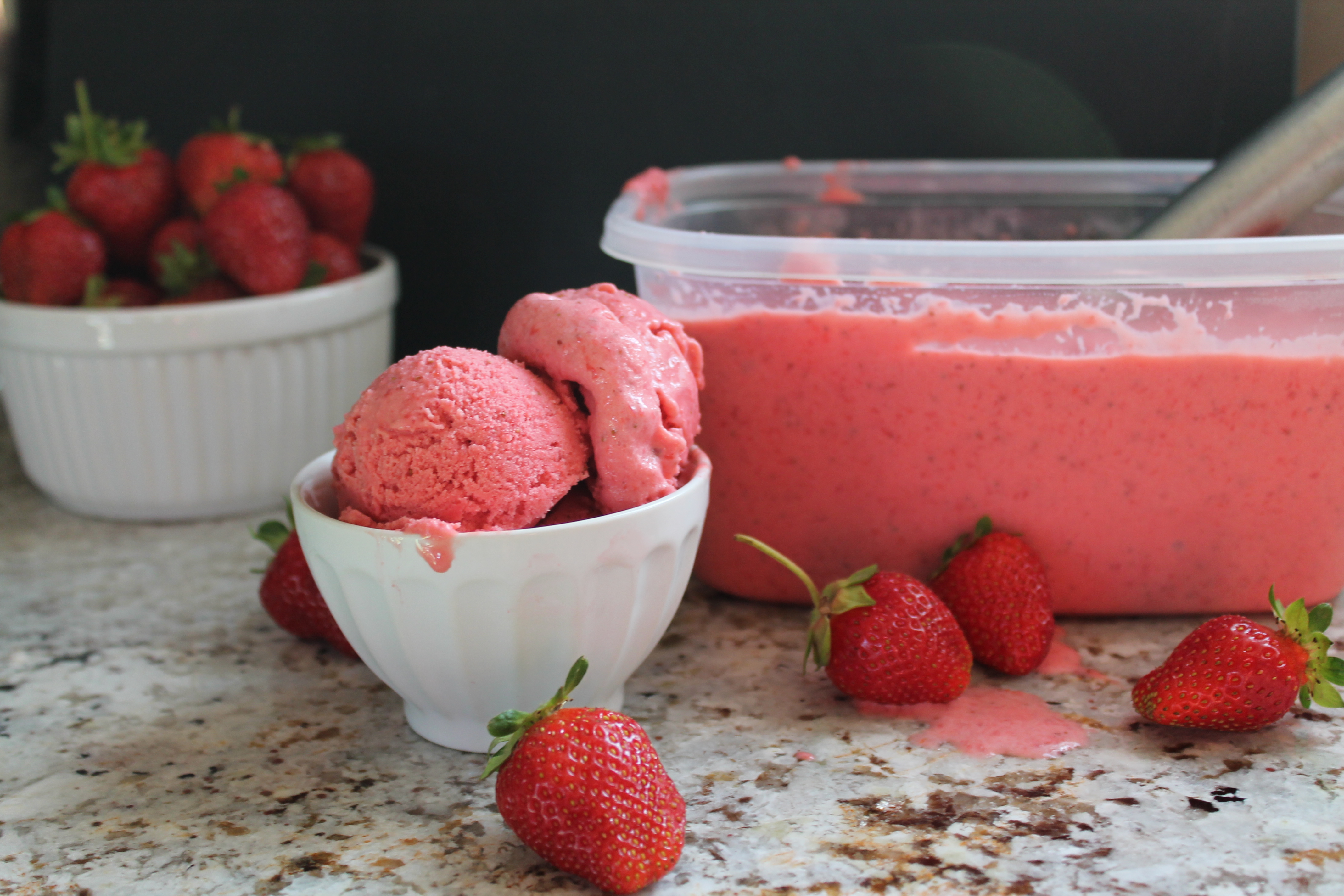 Over Memorial Day weekend, we took our first family adventure since Caitlin was born: strawberry picking at Wegmeyer Farms!
It was a perfect sunny morning, and the strawberry fields were absolutely full of huge, ripe red strawberries just begging to be eaten. (No, not by me…I still don't like strawberries.) This was by far the best strawberry picking experience we have ever had. In almost no time at all, we had gathered 5 lbs. of gorgeous strawberries and we were on our merry way back home!
Jake spent the rest of the morning alternately stealing strawberries from the bucket and pretending his little Lego men were taking trips to the farm to pick red Lego strawberries of their own. I spent the rest of the morning preparing this frozen yogurt!