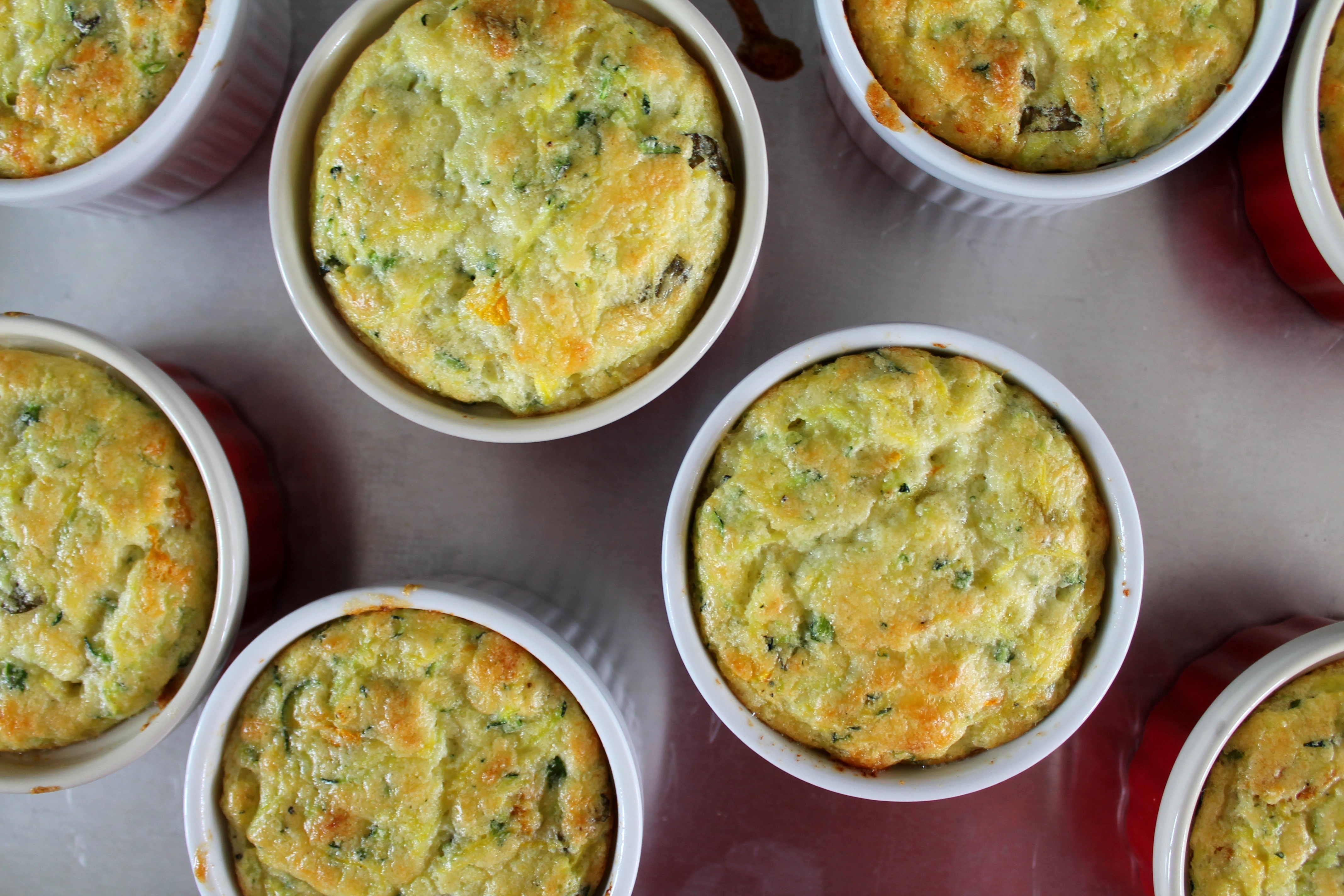 Are you a gardener?
I keep trying, really I do, but I have never had any success with squash. I know they are supposed to be easy to grow, prolific even…but so are the tiny little caterpillars that keep murdering my squash plants year after year.
Which is why I am so grateful for friends with better garden prowess!
This year, one of my dear friends from church gifted me with zucchini blossoms and the world's largest zucchini. Seriously, it was the size of a small pumpkin.
This soufflé recipe is a perfect way to make the most of the zucchini plants in your own backyard (meaning: you don't need an industrial quantity of squash or blossoms, so you can make this recipe with what you are able to harvest—or what your friends are willing to part with!). I urge you not to be scared of soufflé. Yes, it's fancy, and it makes all of your dishes dirty, but it's also delicious and less delicate than you think! And, bonus, it's a great way to trick your kids into eating delicious summer veg.