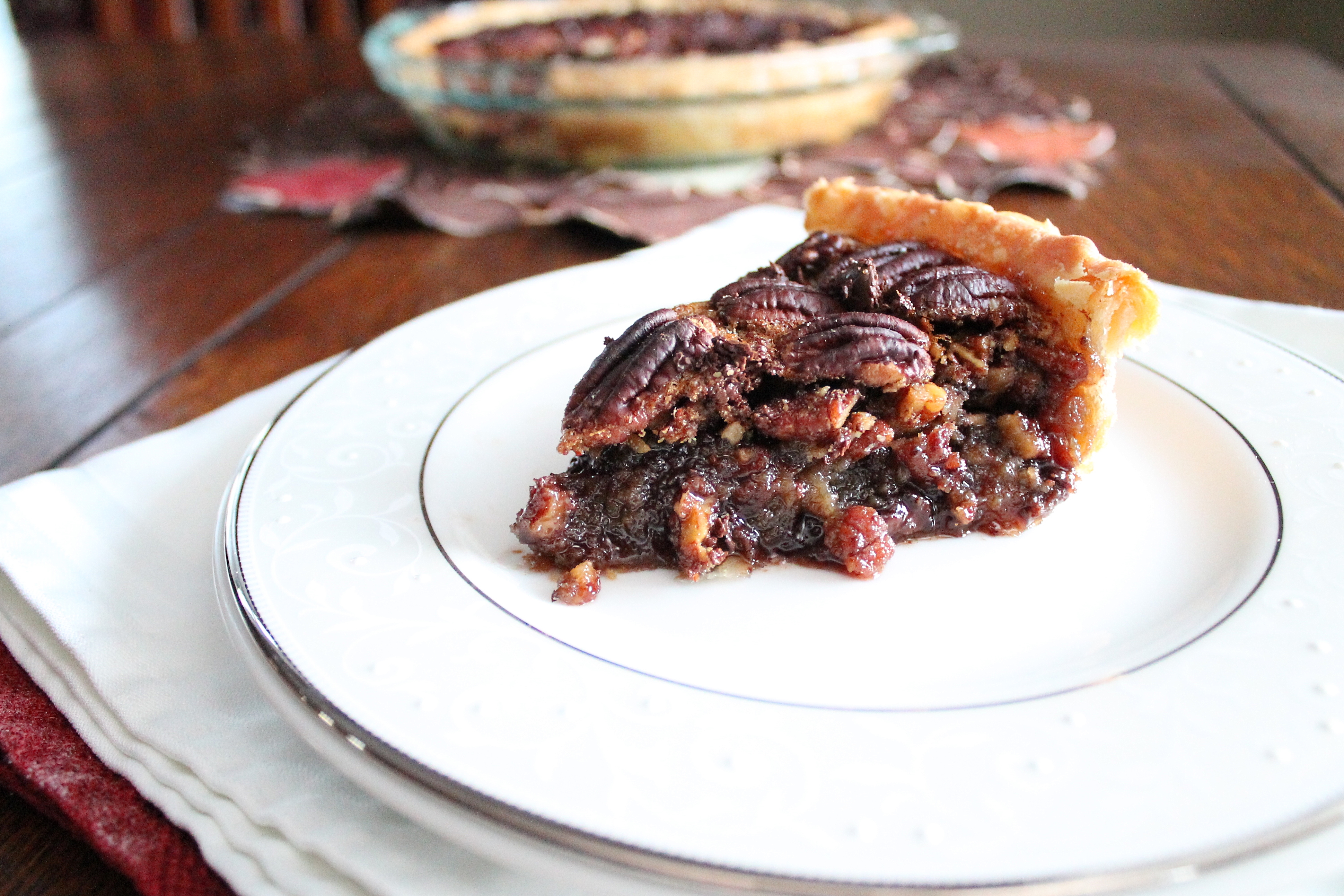 Well, I missed the Kentucky Derby this year…both because I don't really care for televised sports and because I had just had a baby.
So I suppose this shouldn't really be called "Derby Pie." I should probably call it something else…like "Pecan Pie Straight from Heaven," or "Most Delicious Pie That Will Ever Cross Your Lips," or "Why-Would-Anyone-Ever-Deign-to-Eat-Another-Pie-That-Doesn't-Include-Bourbon Pie."
Seriously. Where have chocolate and bourbon been all my life when I was eating plain, regular pecan pie? I have always loved pecan pie at Thanksgiving, but this pie is truly a marvel.
As Fall is pie season…I highly recommend you start baking.