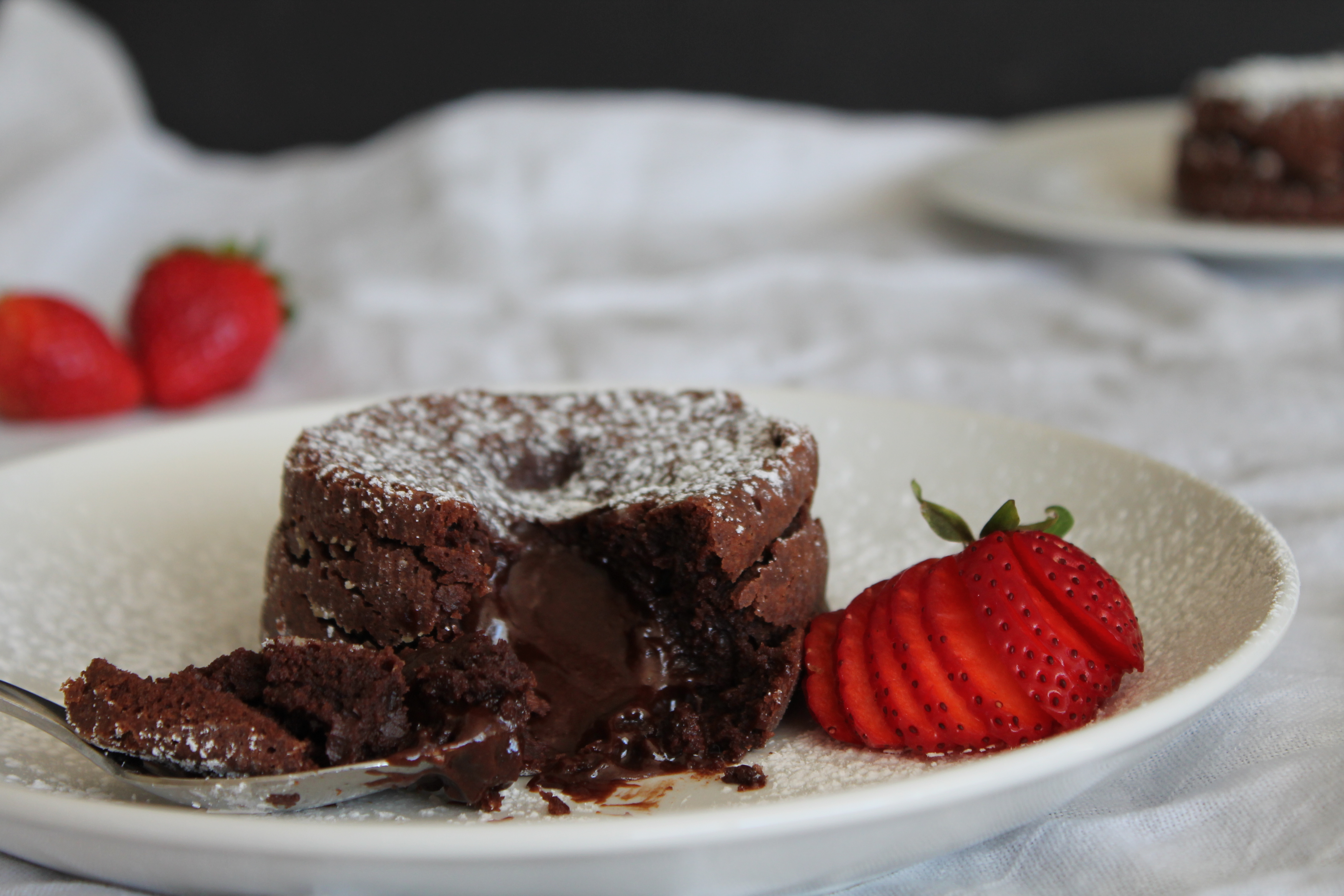 I have a grand tradition of making a deeply chocolatey dessert each year for Valentine's Day.
Because Valentine's Day really is all about chocolate.
Chocolate and more chocolate.
Which is exactly what you get if you make a chocolate lava cake! A tender, dark chocolate cake surrounding a gooey, fudgy center that flows out and sauces the cake. You can gussy this up any way you like, with ice cream or whipped cream or berries. No matter what you choose, this dessert will be a perfect treat (and it will only take you 15 minutes to make it!).