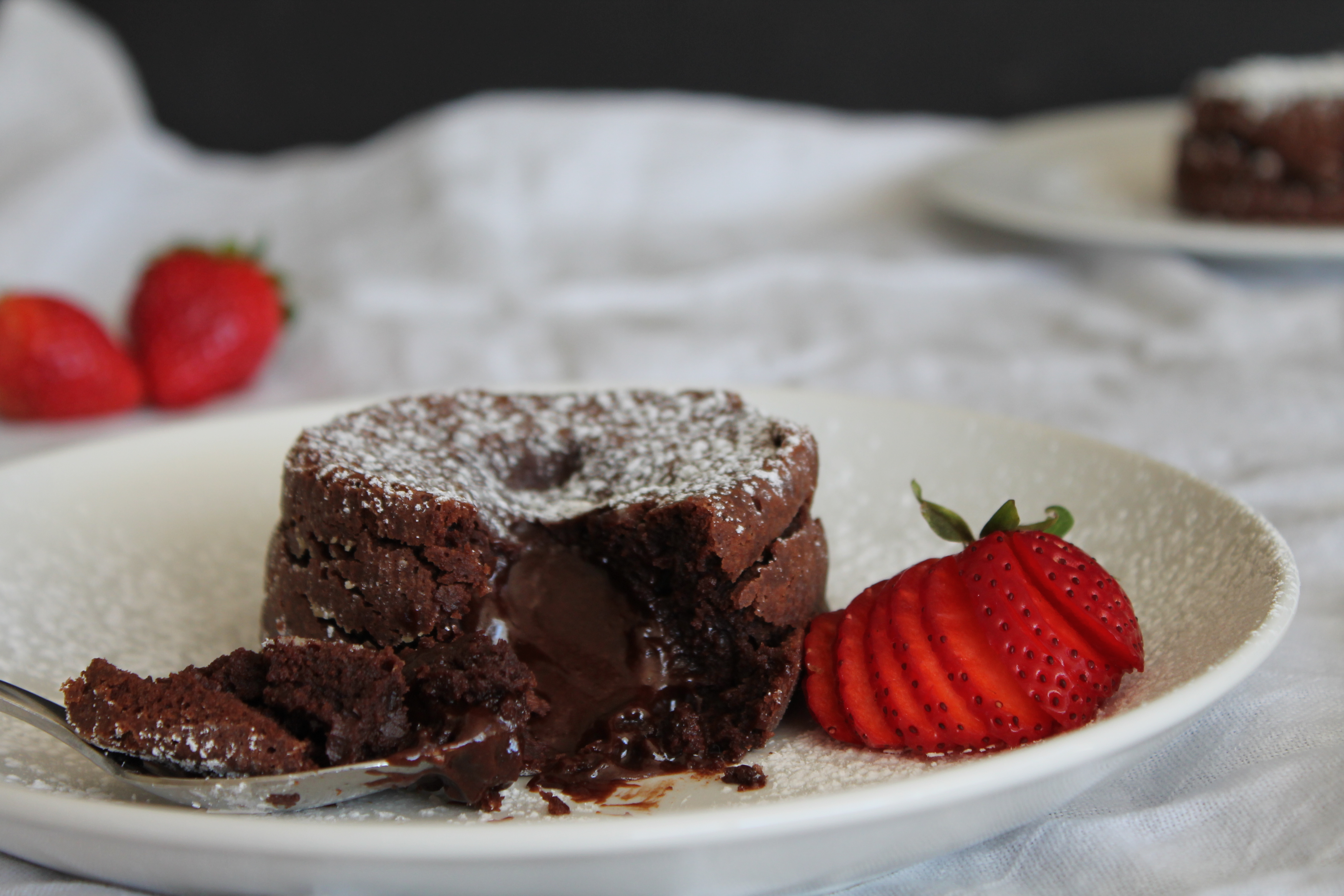 I have a grand tradition of making a deeply chocolatey dessert each year for Valentine's Day.
Because Valentine's Day really is all about chocolate.
Chocolate and more chocolate.
Which is exactly what you get if you make a chocolate lava cake! A tender, dark chocolate cake surrounding a gooey, fudgy center that flows out and sauces the cake. You can gussy this up any way you like, with ice cream or whipped cream or berries. No matter what you choose, this dessert will be a perfect treat (and it will only take you 15 minutes to make it!).

Start by buttering and lightly flouring 4 small ramekins. I used 8oz. ramekins, which was all I had, but the inimitable and incredible Jean-Georges Vongerichten, originator of the molten chocolate cake and probably the best chef in the U.S., originally wrote this recipe for 6oz. ramekins. (This ultimately affects baking time, which affects the molten lava aspect of the cakes, so please note what size ramekins you use! If you can pour 1 entire cup of water into your ramekin, then it holds 8 oz.)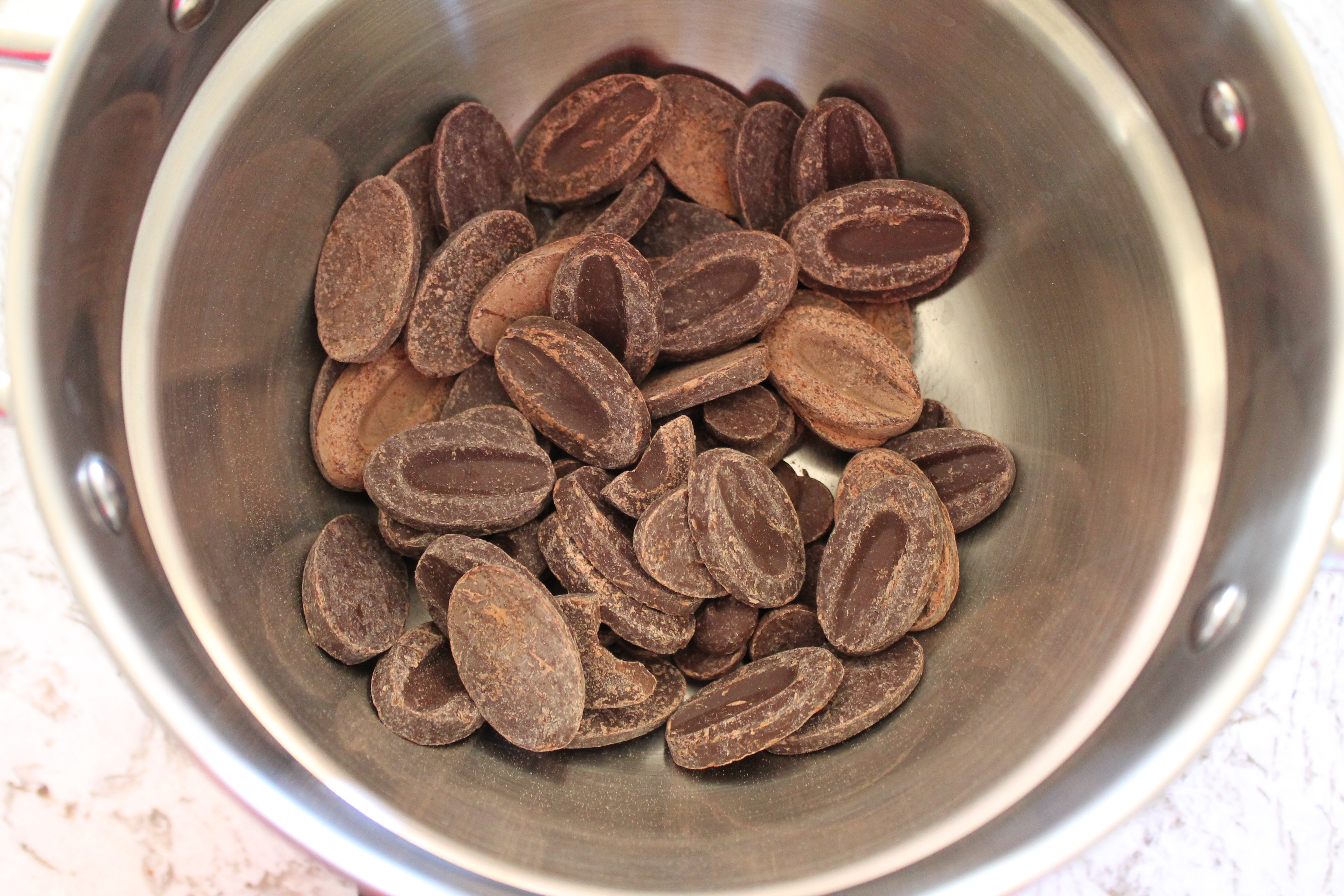 Now melt bittersweet chocolate (I used Valrhona Caraïbe 66%) and unsalted butter together using a double boiler over simmering water. I sometimes do melt chocolate in the microwave, but I used the double boiler here just to ensure a smooth, even silkiness. We don't want the chocolate to stiffen or seize as it cools! It took me about 2 minutes to get all the chocolate and butter melted. Set the chocolate aside to cool slightly.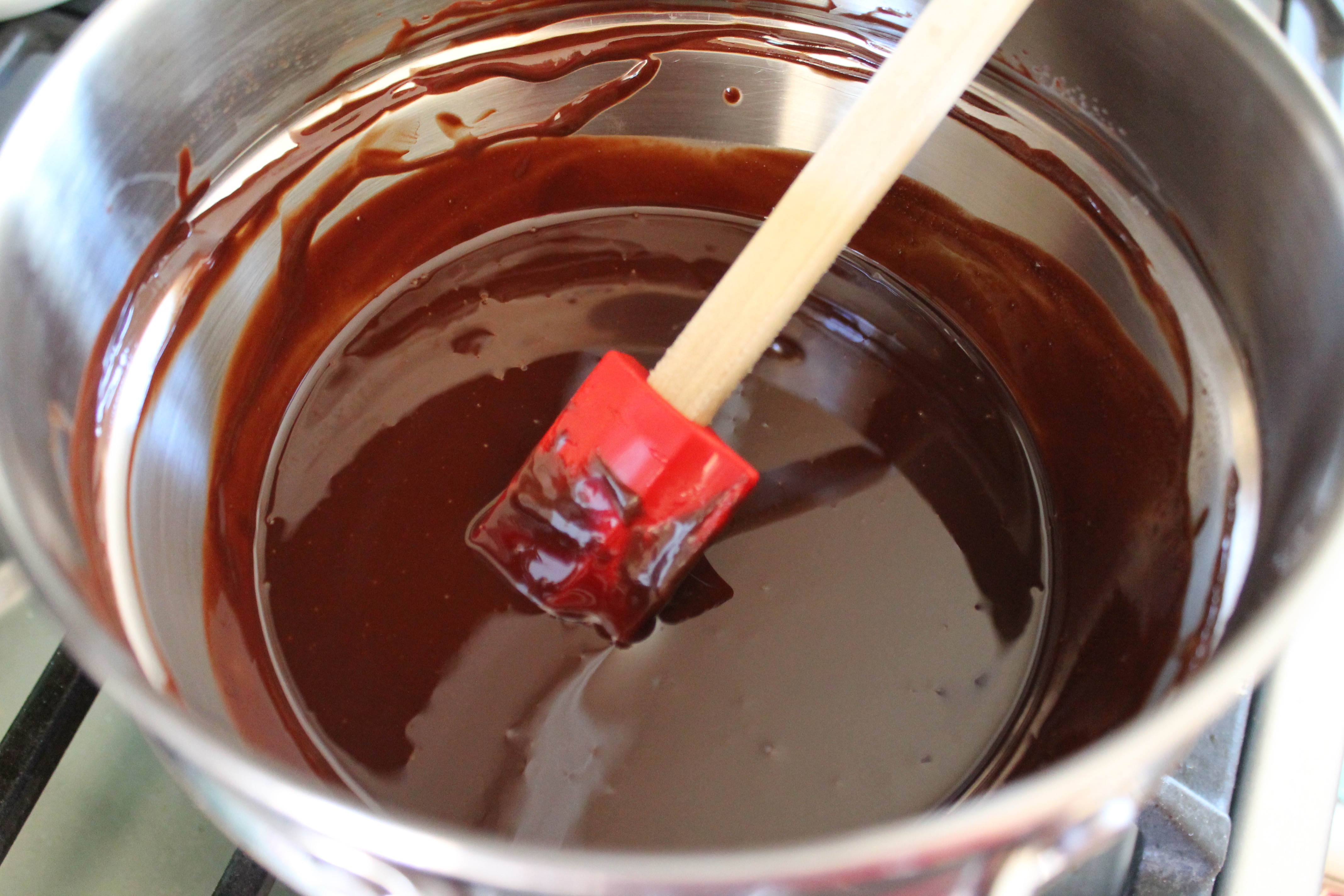 Note that using a bittersweet chocolate means that you will end up with a less sweet cake. It will be delicious and well balanced and sophisticated. If you simply can't stand dark  or bittersweet chocolate, then this is not the cake for you.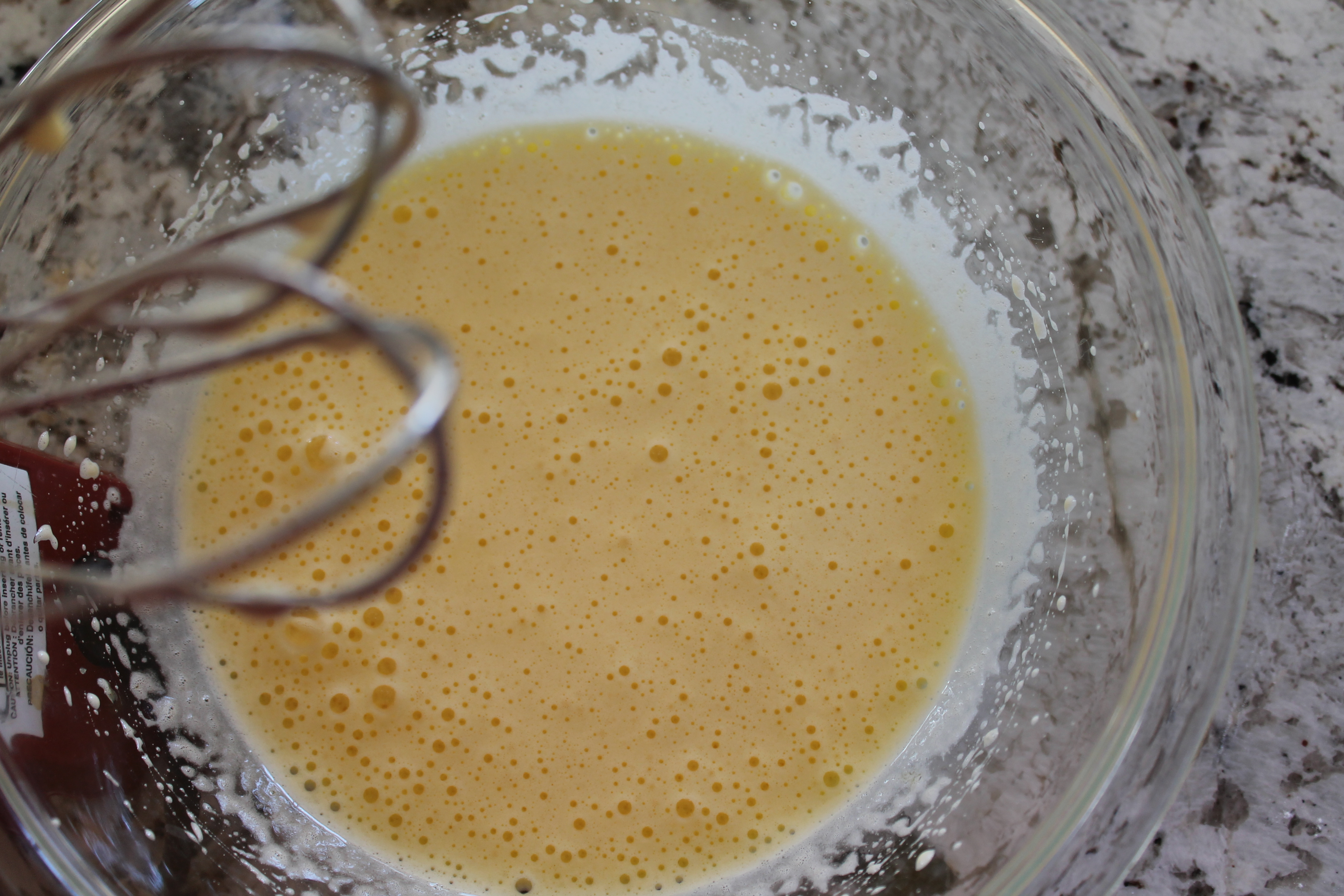 Now using a hand mixer (or a whisk, if you have a tireless tricep) beat the egg yolks, whole eggs, sugar, and salt together until pale and thick. You're looking for the mixture to just barely hold the shape of the whisking as you work your way around the bowl. This took me about 5 minutes of beating on the highest speed of my Kitchenaid hand mixer.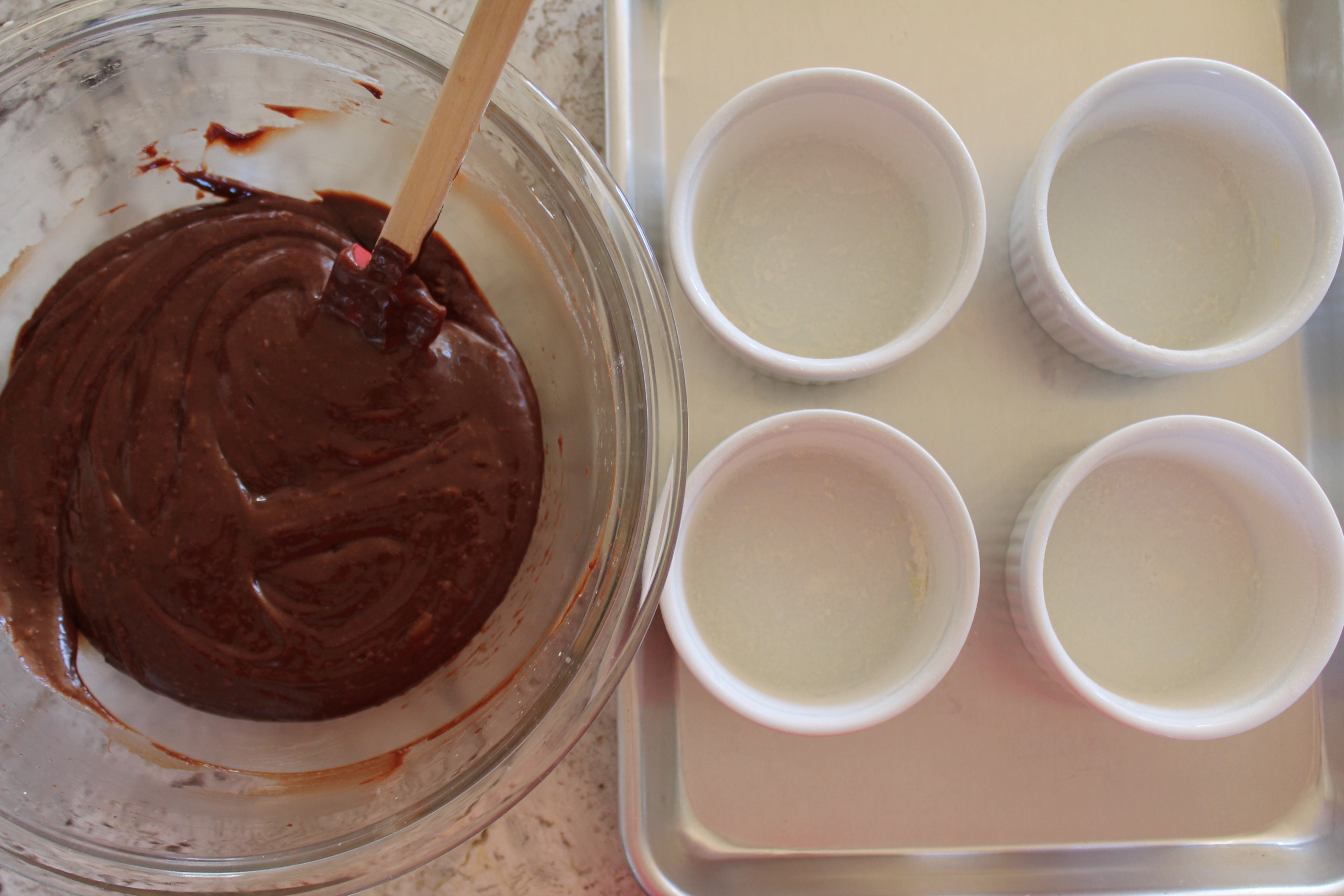 Whisk the melted chocolate and flour into the egg mixture. (Is it weird if I compare this batter to pudding?)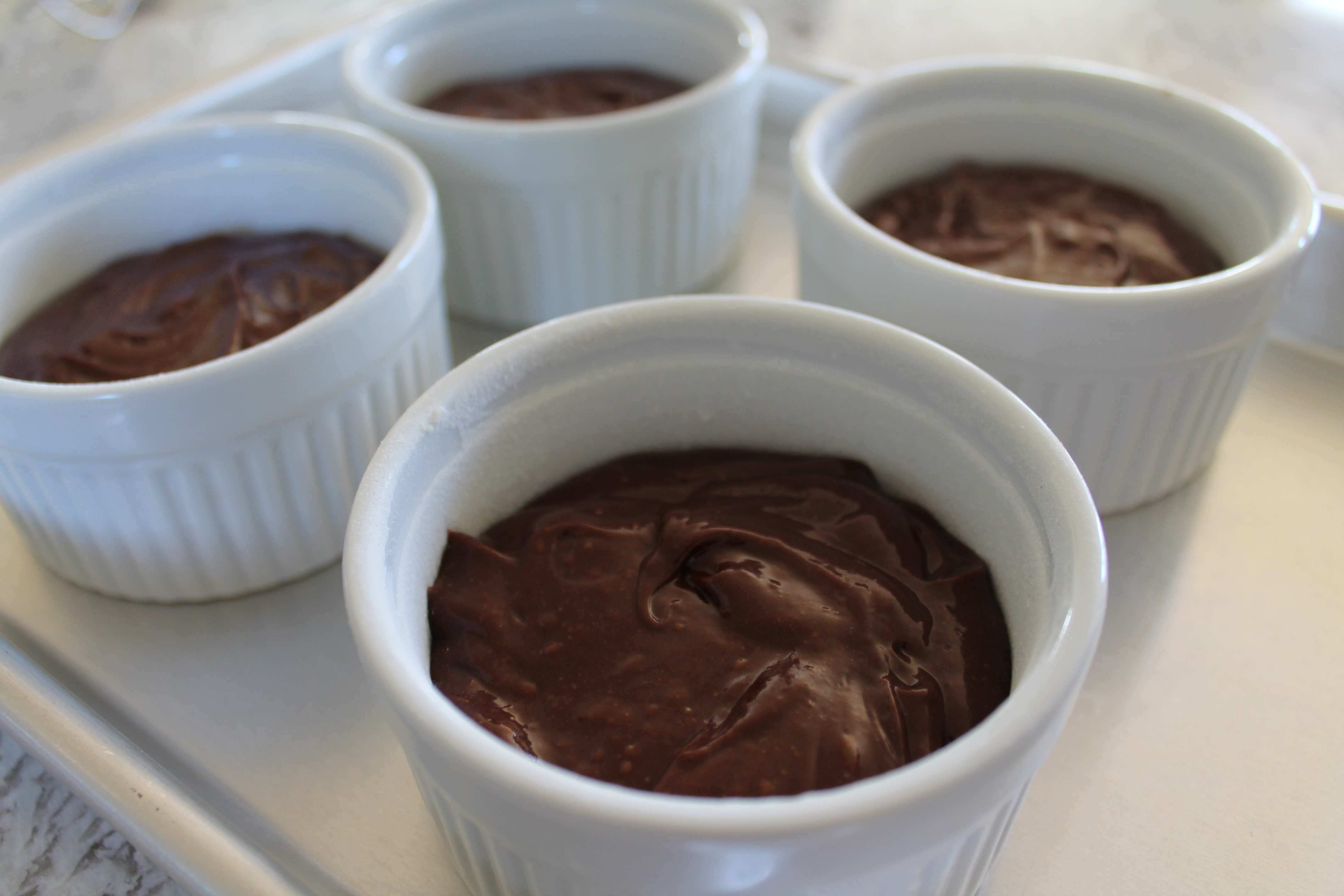 Divide the batter evenly among the ramekins.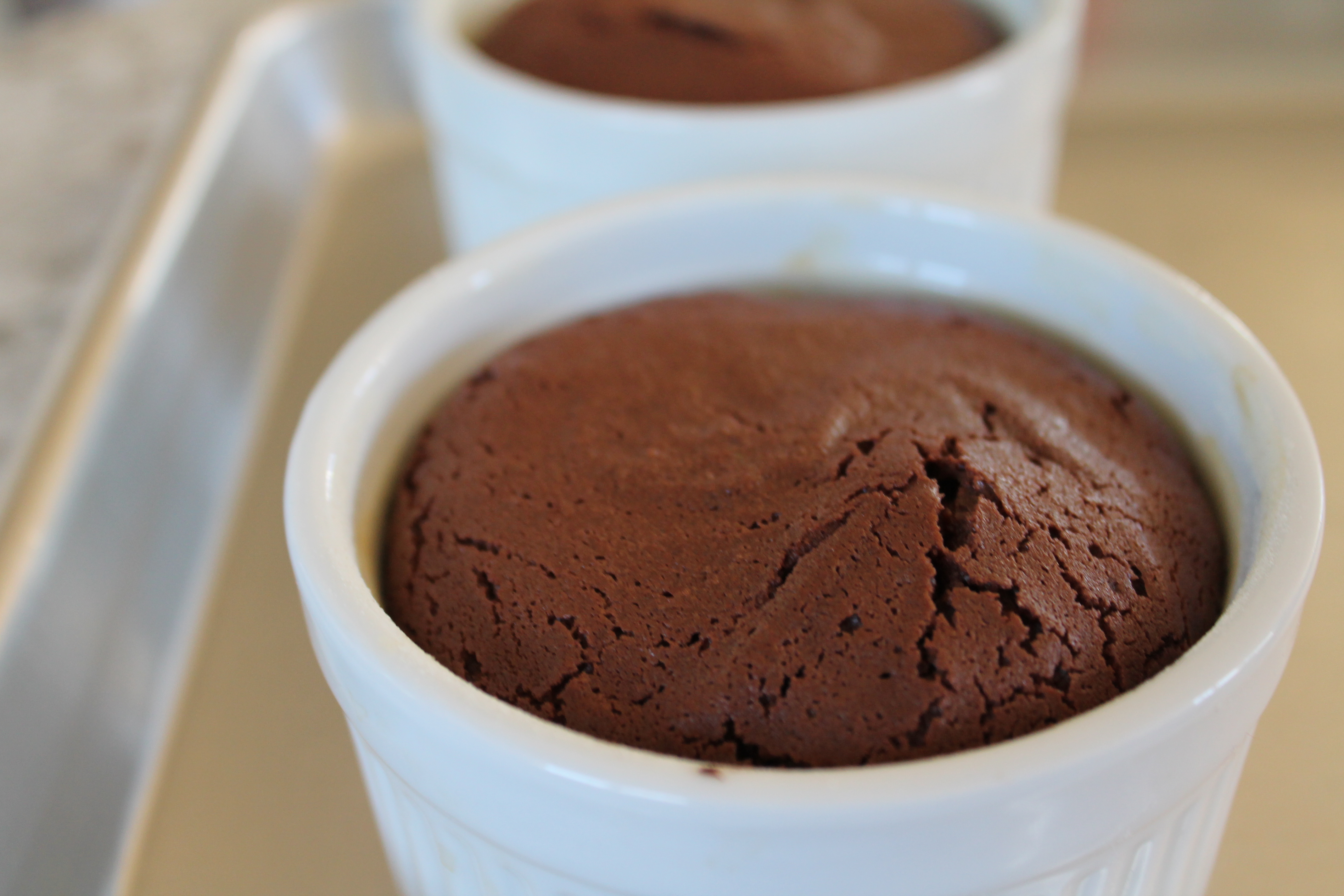 Bake for 10 minutes (or 12 minutes, if you had the 6oz. ramekins!). Remove from the oven and let them sit for 1 minute. Invert the ramekins onto serving plates (the easiest way is to place a plate upside-down on top of the ramekin, then flip the whole thing over) and wait 10 seconds before lifting the ramekins off the cakes.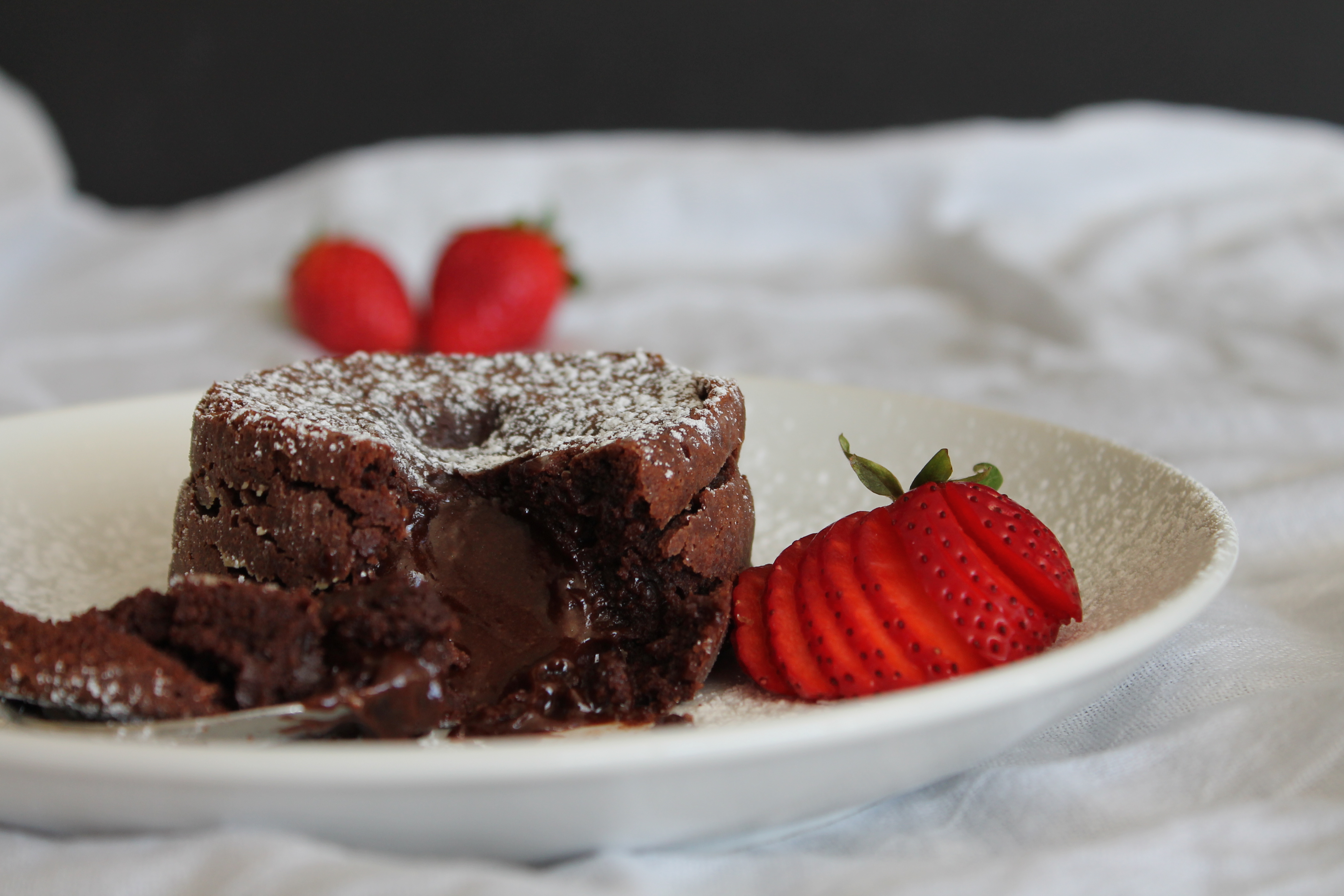 I sprinkled the cakes with a little confectioner's sugar, but a dusting of cocoa powder would also be lovely and elegant. I also ultimately served these with ice cream because I was sharing with a toddler (Jake is my Valentine, too!) and I knew he would appreciate the sweet cream to cut the grown-up dark chocolate.
Eat them hot, while the centers are still chocolate lava. Delicious!
Molten Chocolate Lava Cakes
lightly adapted from Jean-Georges Vongerichten, via Food & Wine
serves 4
Ingredients:
½ cup (4 oz.) unsalted butter
6 oz. bittersweet chocolate (Valrhona)
2 egg yolks
2 eggs
¼ cup sugar
pinch of salt
2 tbsp. flour
Directions:
Preheat oven to 450°. Butter and lightly flour 4 8oz. ramekins.
Melt the butter and chocolate together over a double boiler, whisking until completely smooth. Set aside.
In a medium bowl with a hand mixer, beat the yolks, whole eggs, sugar, and salt on high speed until pale and thick.
Whisk the flour and melted chocolate into the egg mixture.
Divide the batter among the ramekins. Set the ramekins on a baking sheet.
Bake 10 minutes, or until the edges are set and the centers are soft. Remove from the oven and let stand in the ramekins for 1 minute. Invert onto serving plates, wait 10 seconds, and unmold the cakes.
Serve hot.
Enjoy!
One year ago: Honey Ginger Cheesecakes with Caramel Hearts
Two years ago: Mushroom Ravioli with Brown Butter Sage Sauce
Three years ago: Moo Shu Vegetables