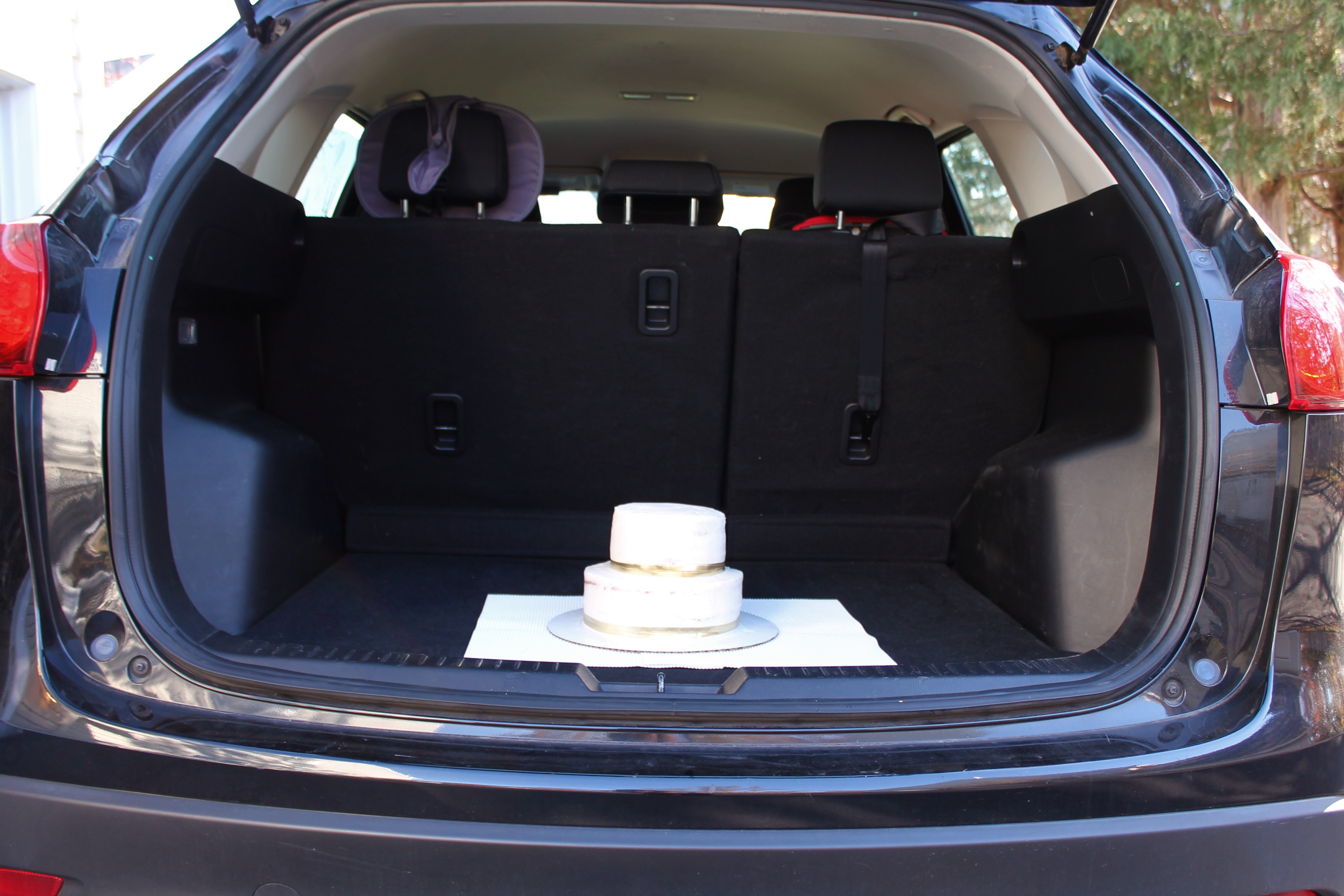 I dearly wish I had taken pictures of the fancy cakes I baked last summer when they were in the car. Then I could have shown you that they did actually survive being in my car. Alas. I must have been too panicked about delivering them in pristine condition despite the scorching heat. You will just have to take my word for it! Instead, I will share a few photos of a smaller, much simpler cake I made for a baby shower.
Transport is the most terrifying part of baking a wedding cake. After spending about 24 hours actively working on these cakes, I had to put them in the back of my car, where I couldn't see or protect them, and drive them away from my house.
I am a big believer in "practice makes perfect," so I practiced transpo, as well! I gingerly placed that trial bridal cake in my trunk and drove 20 minutes away, down windy two-lane roads, to see whether the cake would arrive at the bride's house in one piece. It did! What a relief.
And the Big Day went without a hitch, as well, all cakes delivered as pristine as they started.