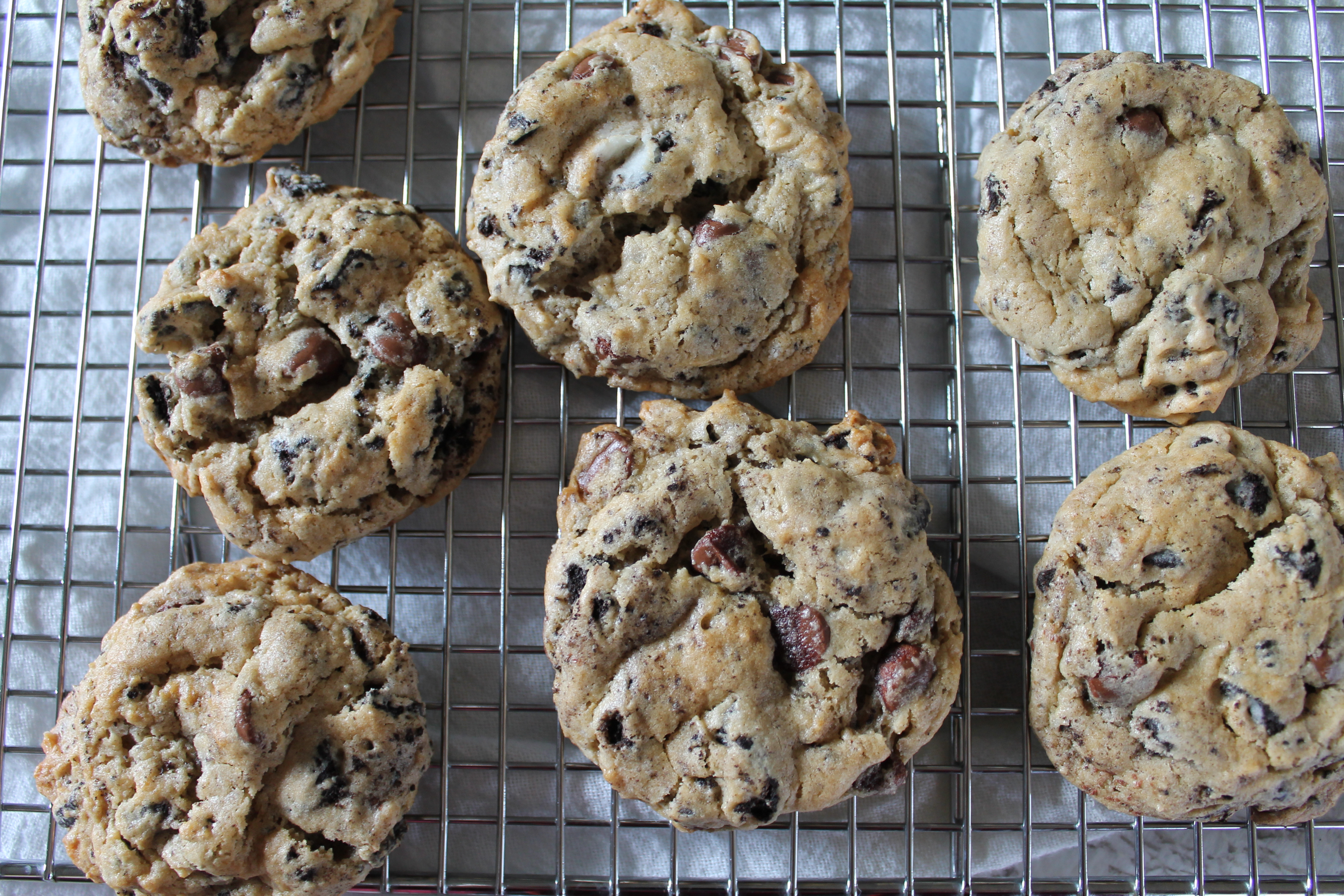 Oh boy.
Taste buds, get ready for a treat! It's cookies. Cookies with everything good in them: cookies filled with more cookies as well as cream cheese and milk chocolate and malted milk powder.
These are sneaky, late night, guilty pleasure cookies. These cookies are the masters of the school yard, and everyone else might as well just go home.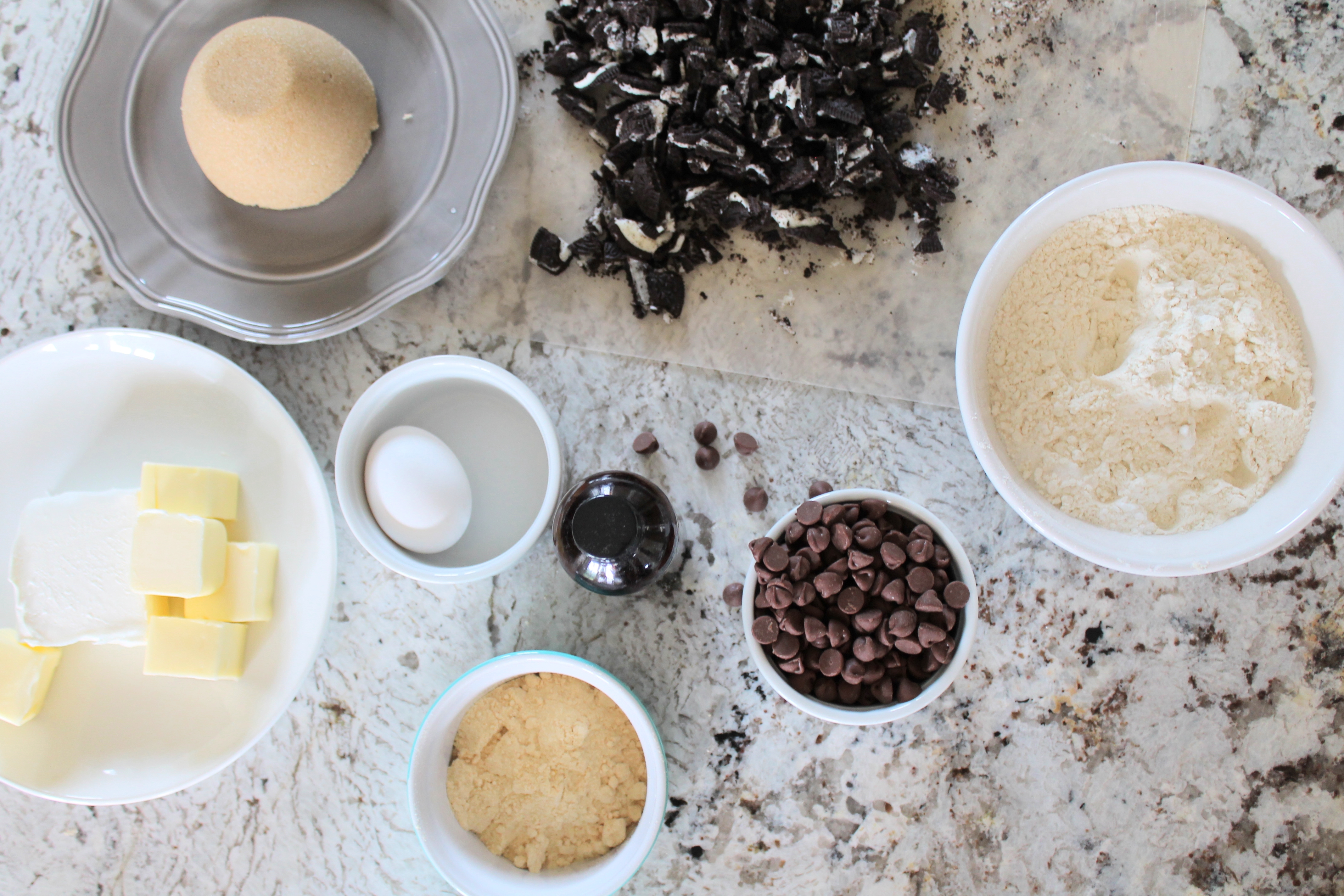 Start by beating cream cheese and butter together. Ideally, both of these will be room temperature. It's cool to cheat a little and warm them in the micro.
Beat until the mixture is completely smooth and lump-free. Unlike butter, cream cheese doesn't straight up melt in the oven, so if the cream cheese is lumpy, you will have hardened bits of unsweetened cream cheese in your cookies. Not delicious.
Mix in brown sugar and egg. Beat for 3 minutes or so, until thick and pale. Add in the vanilla.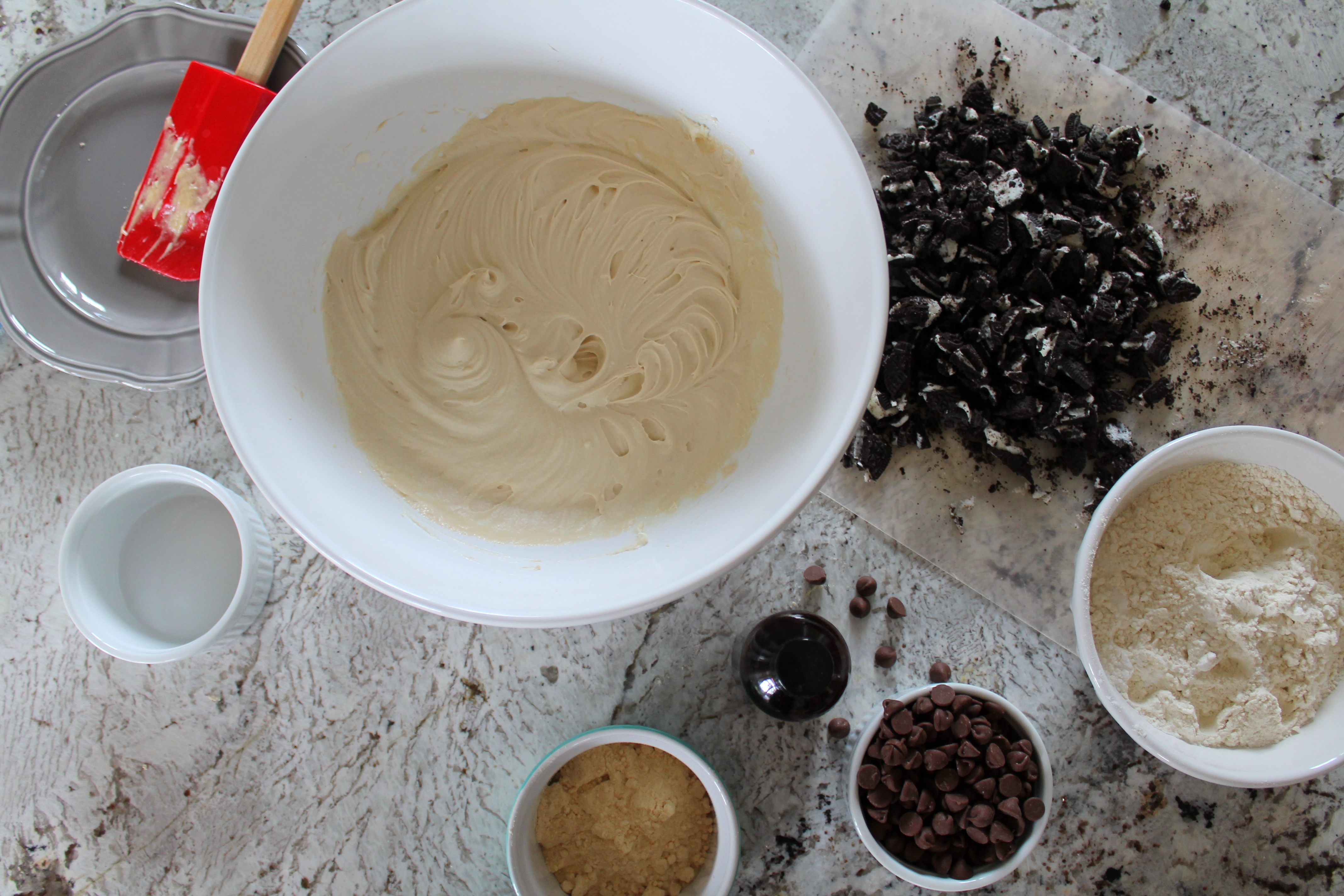 Normally, I am a big believer that making cookies should be the height of simplicity. I may occasionally brown butter or grate chocolate, but mostly I want to dump all of my ingredients into the same bowl and stir them together idyllically.
That doesn't work well here because of the malted milk powder. It's pretty important to make sure there are no lumps in the malt powder (and it begins to clump as it ages, so unless you opened yours today…) so you should definitely whisk it separately, and then whisk in the flour and the rest of the dry ingredients. Hey, you already made a whole extra bowl dirty. Might as well execute with proper pastry technique.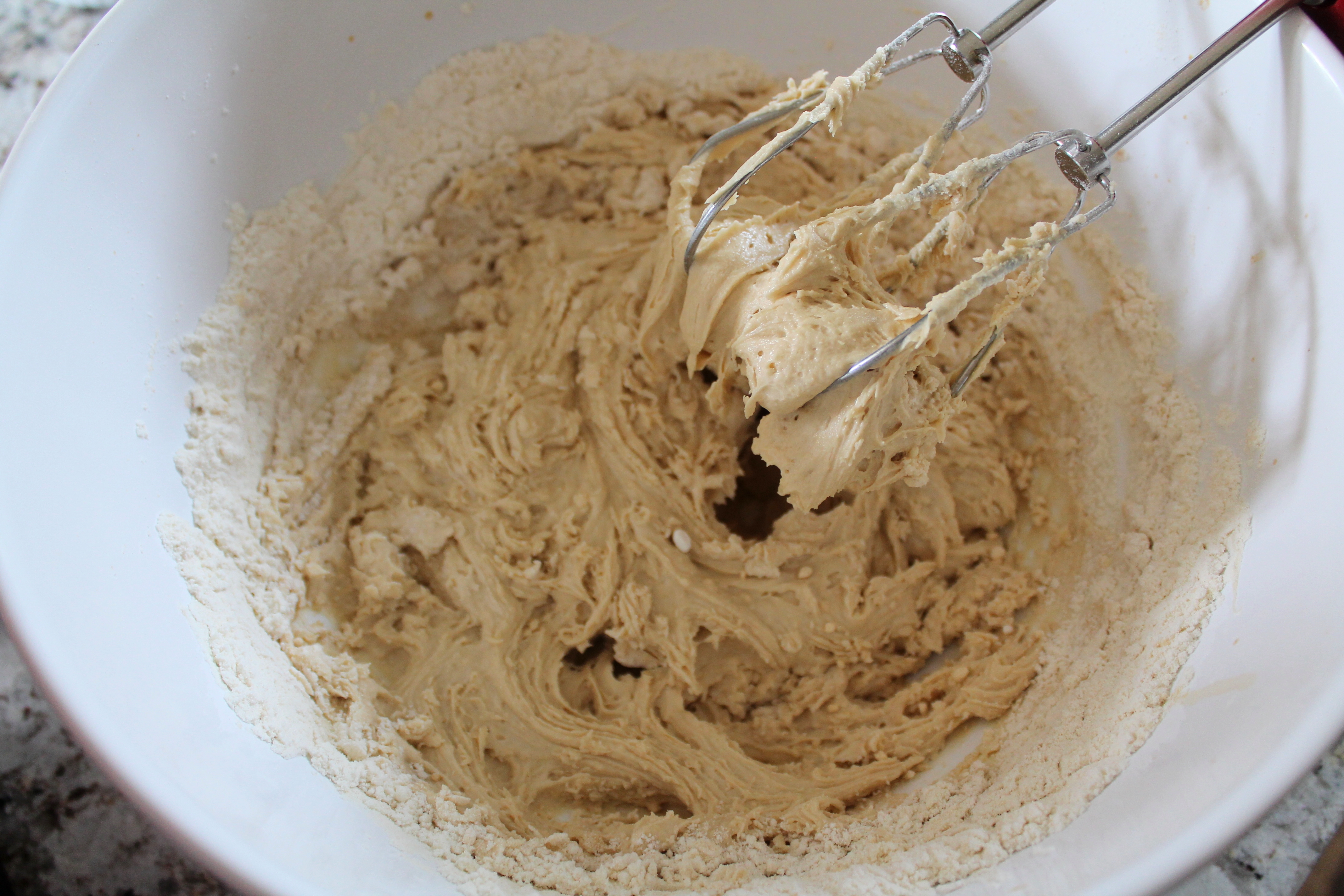 Stir the malted flour mixture into the batter until just barely combined.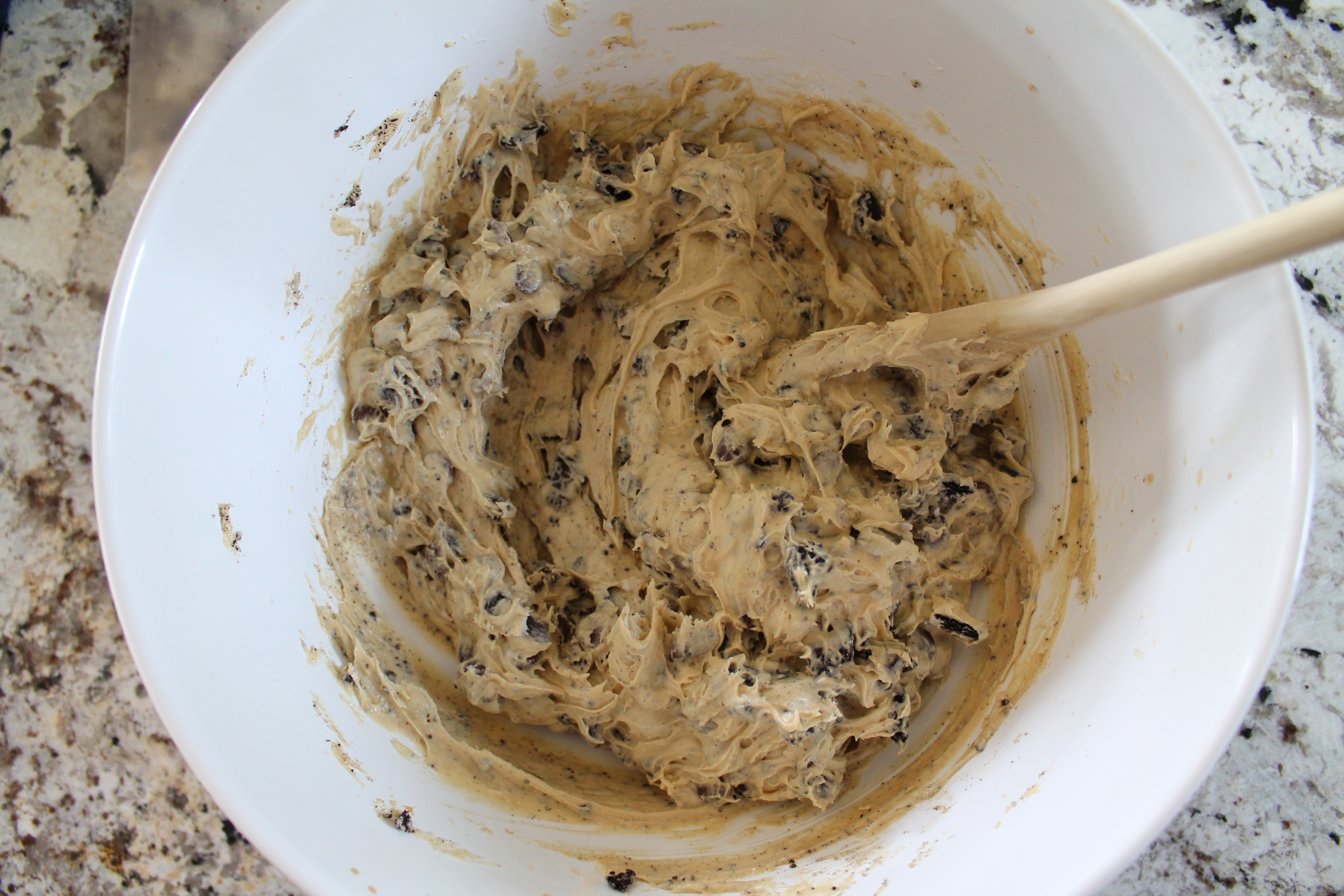 Now gently fold in chopped Oreos and milk chocolate chips. Yum. So much yum.
This batter is soft and a little gooey, thanks to the cream cheese. It requires chilling. Cover the bowl with plastic wrap and chill at least 1 hour (2 is better) or up to 2 days.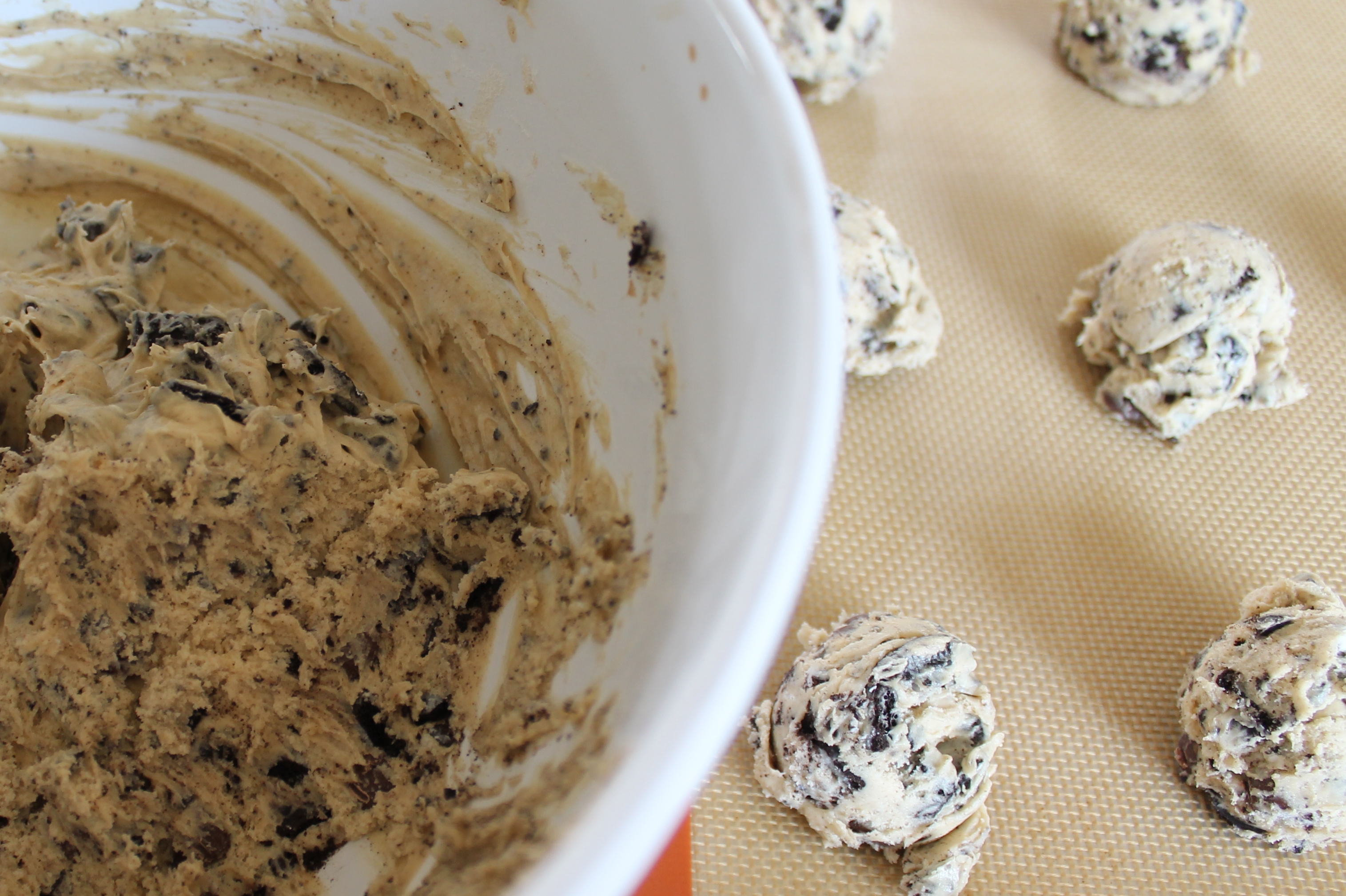 When you are ready to bake, scoop the cold batter by heaping tablespoons onto a lined cookie sheet. I recently measured the scoop I have always mentally thought of as "teaspoon-size," the one that produces smallish cookies about 2½″ in diameter, the size of cookie I think of when I think of homemade cookies. It turns out that this cookie scoop can actually hold exactly 1 tbsp. of water (and the scoop I thought of as "tablespoon-size" holds almost 2 tbsp.). Who knew.
I used the larger of the two sizes, but the cookies didn't spread much, so they were still about 2½″ in diameter after baking.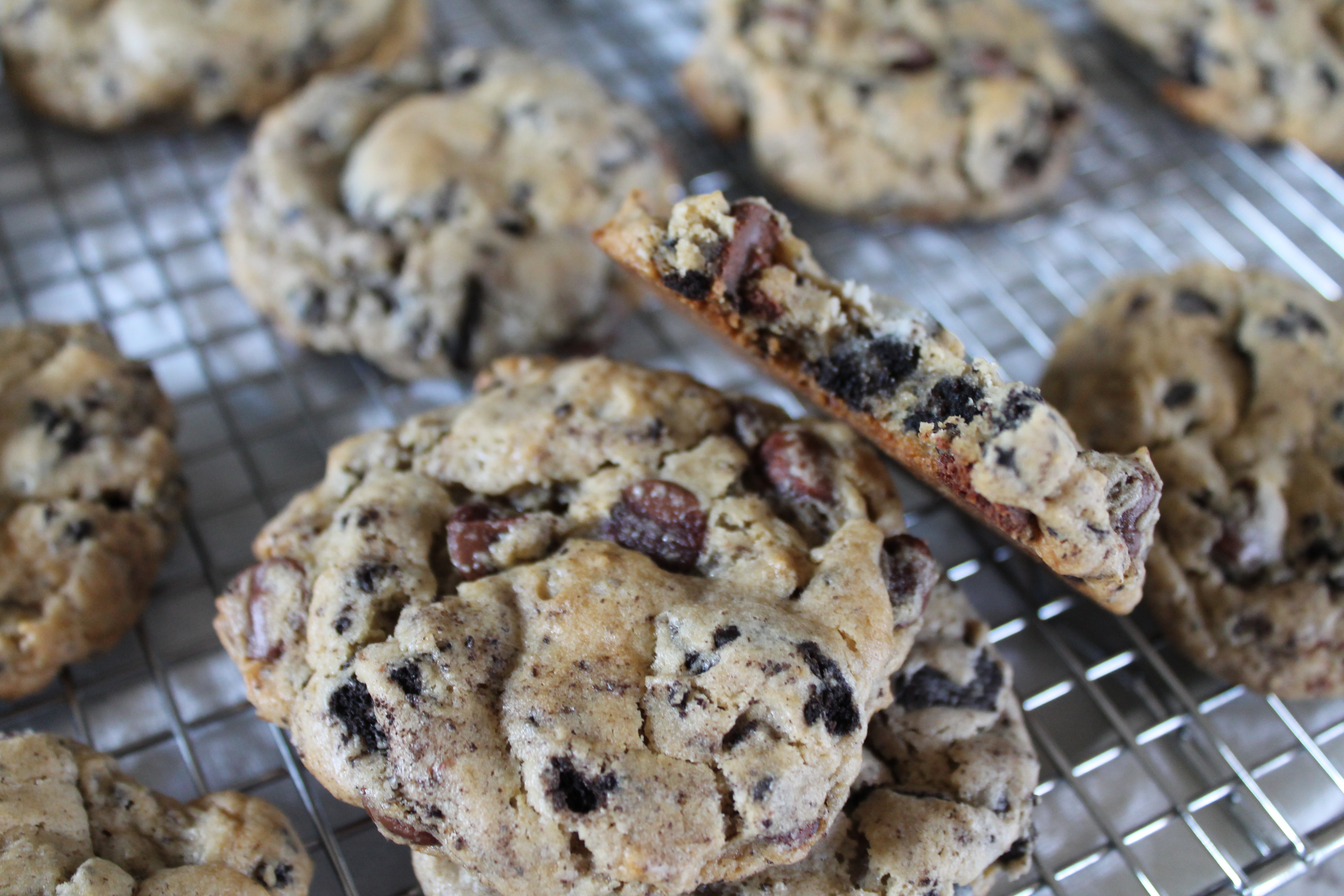 Bake the cookies for 9–10 minutes at 350°, or until the tops are golden and puffed. Cool on a wire rack.
Malted Milk Chocolate Chip and Oreo Cookies
lightly adapted from Joy the Baker
makes about 3 dozen
Ingredients:
4 oz. full-fat cream cheese, room temperature
½ cup unsalted butter, room temperature
1 cup brown sugar
1 egg
1 tsp. vanilla extract
1½ cups flour
½ cup malted milk powder
¾ tsp. baking soda
½ tsp. baking powder
½ tsp. salt
2 cups coarsely chopped Oreos (from about 18 cookies)
1 cup milk chocolate chips
Directions:
In a mixer bowl, beat the cream cheese and butter until even and creamy. Scrape the sides of the bowl well.
Add the brown sugar and vanilla. Beat to combine, scraping the sides of the bowl to ensure everything is completely mixed. Stir in the vanilla.
In a separate bowl, whisk together flour, malted milk powder, baking soda, baking powder, and salt. Add the dry ingredients to the butter mixture and stir until the flour is just combined.
Fold in the Oreo chunks and chocolate.
Cover the bowl tightly with plastic wrap and chill at least 1 hour, or up to 24 hours.
When the dough is chilled, heat the oven to 350°. Scoop cookie dough by tablespoons onto a Silpat- or parchment-lined cookie sheet.
Bake 10 minutes, or until puffed and golden on top. Let the cookies cool for 5 minuets on the cookie sheet before transferring to a wire rack to cool completely.
Enjoy!