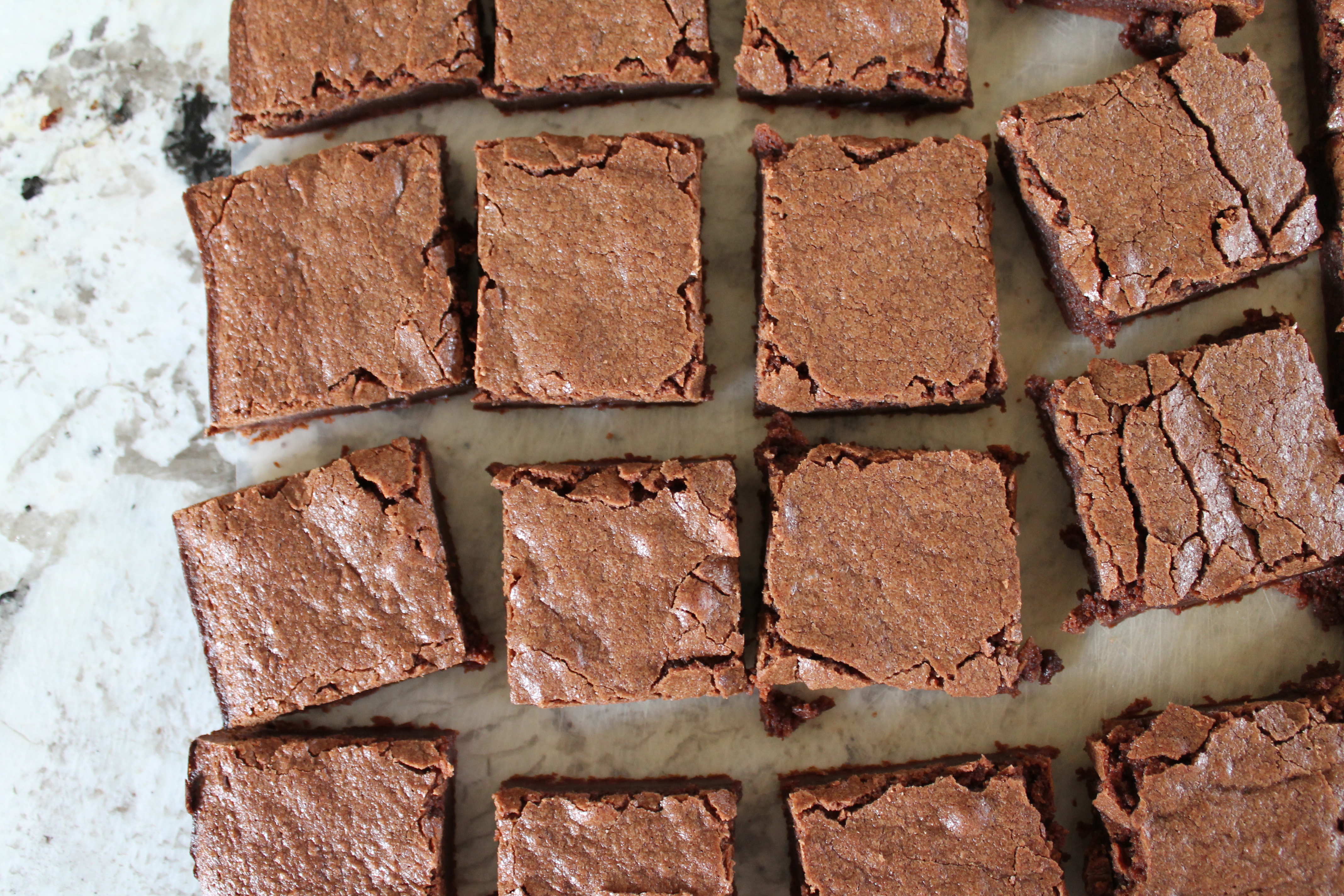 Do you know what I just realized?
I have been so obsessed over the years with blogging special, fancy brownie recipes that I have never actually shared my favorite classic brownie recipe with you!
The Baker's people really knew what they were doing when they developed this one-bowl brownie recipe (and let's all just agree that anything you can make from scratch using only one bowl is pretty wonderful!).
This is my go-to brownie recipe because these brownies come out perfect every time. They are a little fudgy and a little chewy and definitely chocolatey. They only take about 5 minutes to get into the oven! And…I was recently told when I made these for a friend that they were the best brownies she had ever had.
Are you convinced yet?