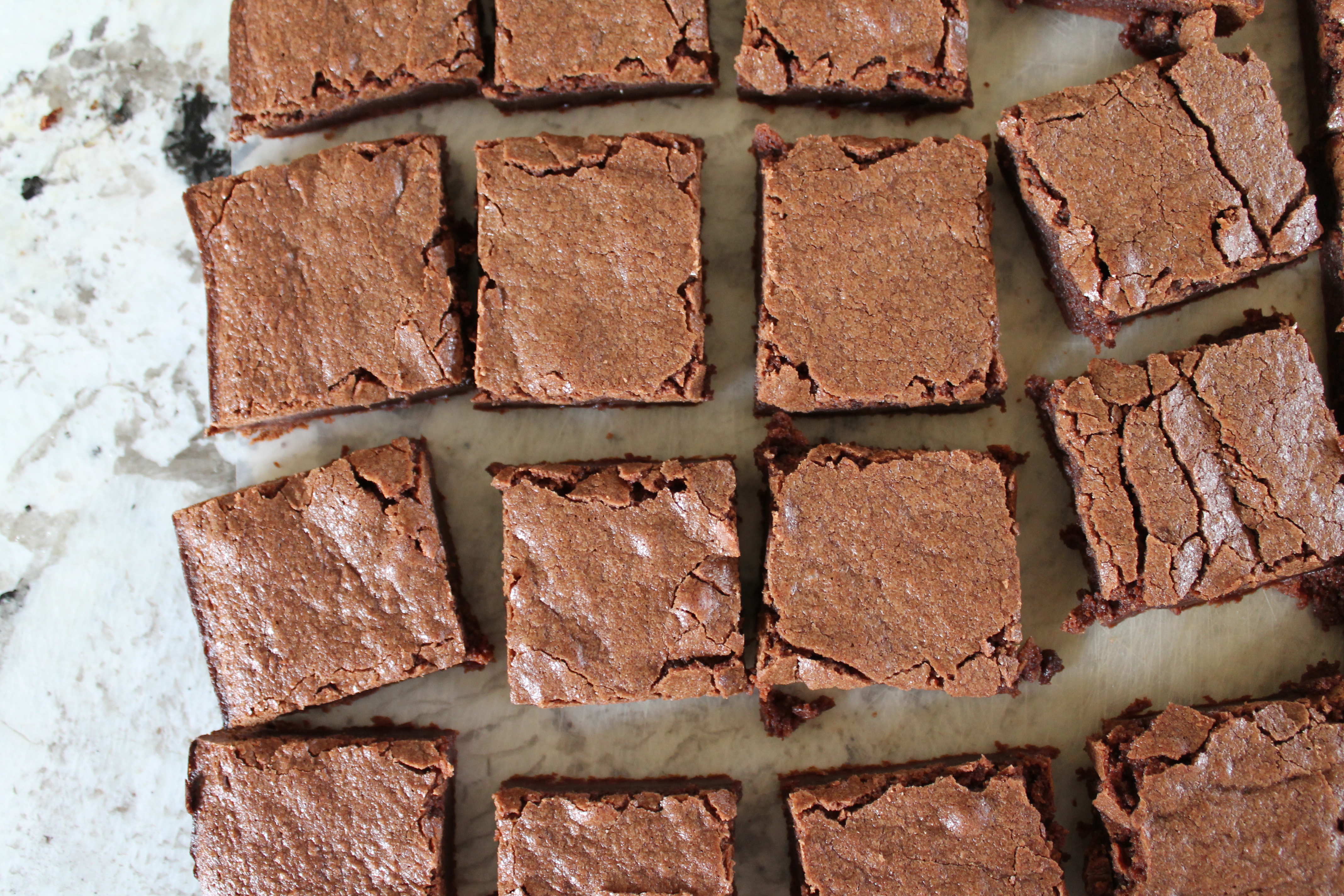 Do you know what I just realized?
I have been so obsessed over the years with blogging special, fancy brownie recipes that I have never actually shared my favorite classic brownie recipe with you!
The Baker's people really knew what they were doing when they developed this one-bowl brownie recipe (and let's all just agree that anything you can make from scratch using only one bowl is pretty wonderful!).
This is my go-to brownie recipe because these brownies come out perfect every time. They are a little fudgy and a little chewy and definitely chocolatey. They only take about 5 minutes to get into the oven! And…I was recently told when I made these for a friend that they were the best brownies she had ever had.
Are you convinced yet?
You could totally add things into these brownies and make them fancier. Like chocolate chips. Or nuts. Or m&ms. But why mess with the simple beauty of a chocolate brownie?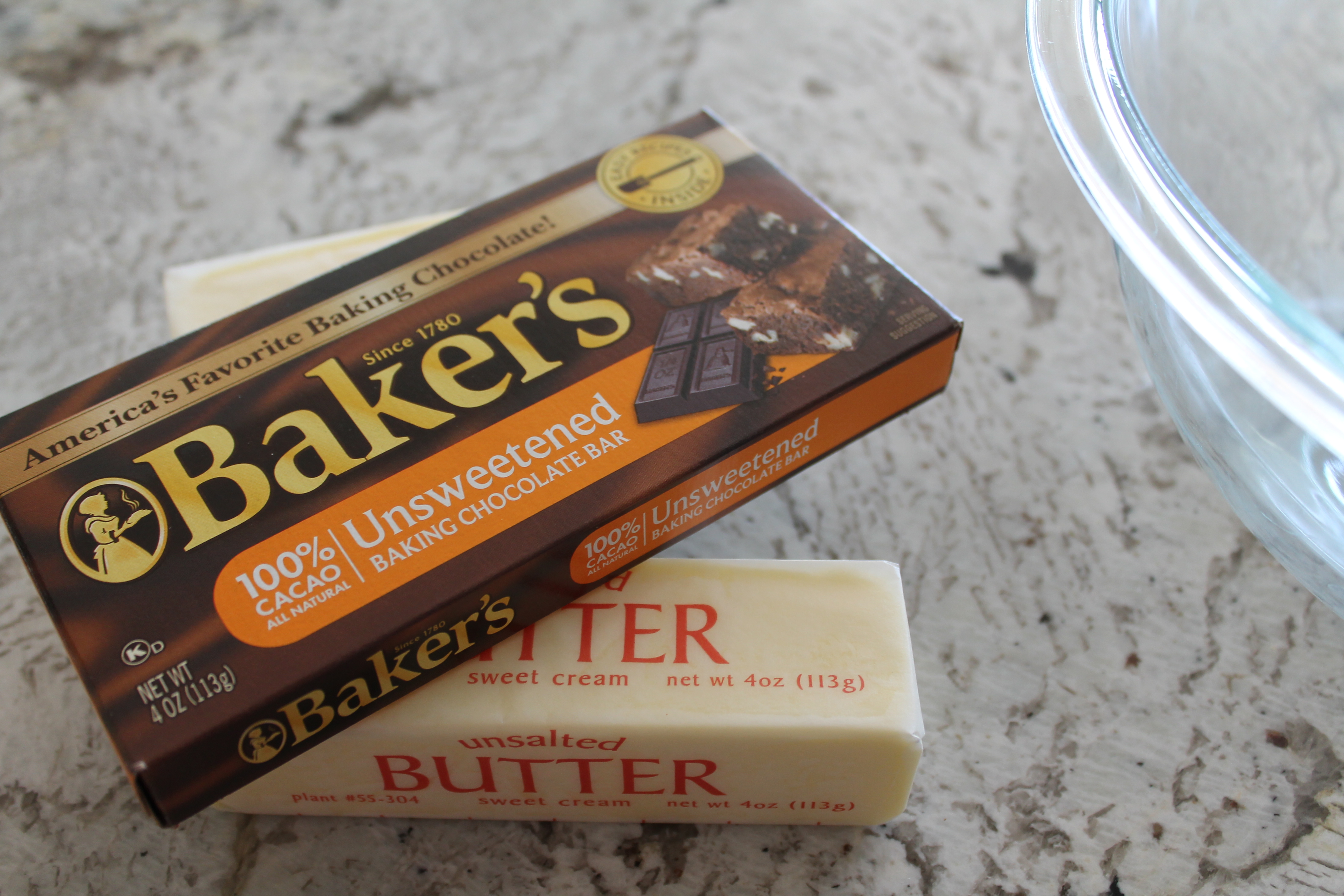 I do typically use Baker's unsweetened chocolate for these brownies…but not because it is any more perfect than any other unsweetened chocolate bar! I just like the ease of having the recipe on the box. (Real kitchen problems, people…the advantage of not getting flour or butter on my smartphone and not having to track down the recipe in a cookbook or binder?)
Break the unsweetened chocolate into small chunks and toss it into a large, microwave-safe bowl with cubed, unsalted butter. Microwave for 2 minutes.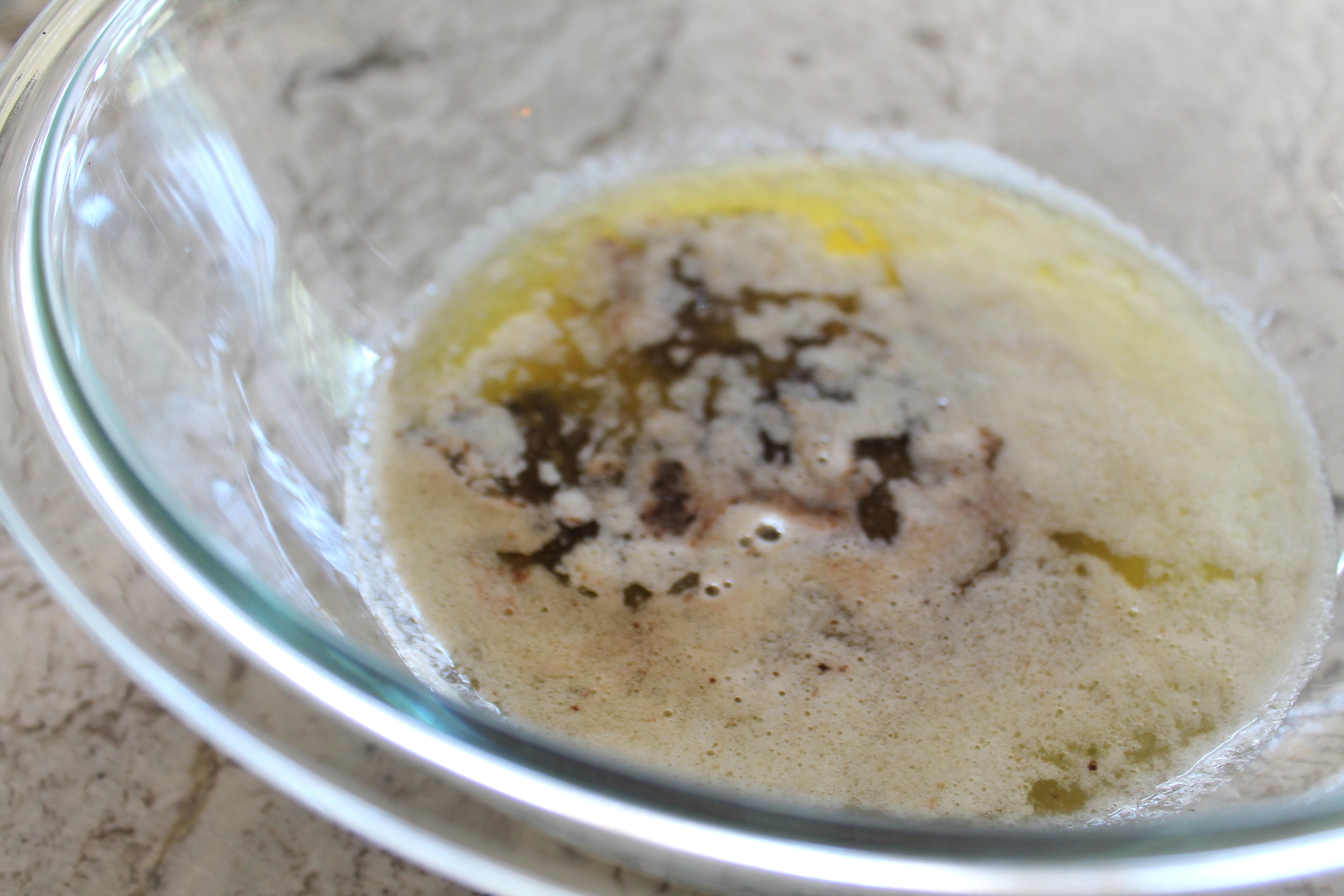 The chocolate will be swimming in melted butter. Using a whisk, stir until the chocolate is completely melted and the mixture is smooth.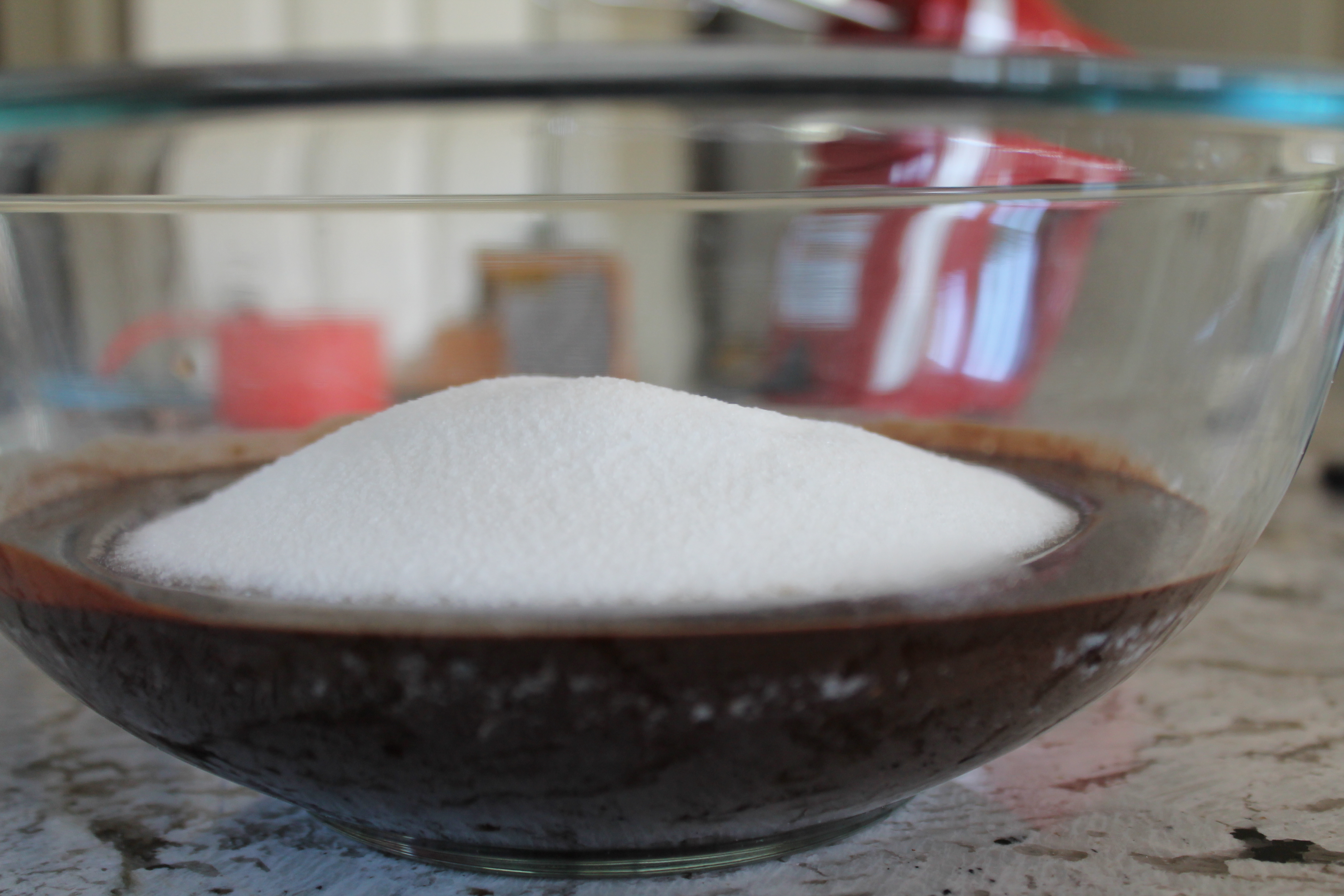 Stir in the sugar. At this point, I typically switch to a hand mixer because it is slightly faster. However, if your hand mixer is the type to spew flour all over the counter because even the slowest motor speed is lightning fast, then I recommend sticking to a wooden spoon!
Stir in the eggs and vanilla extract.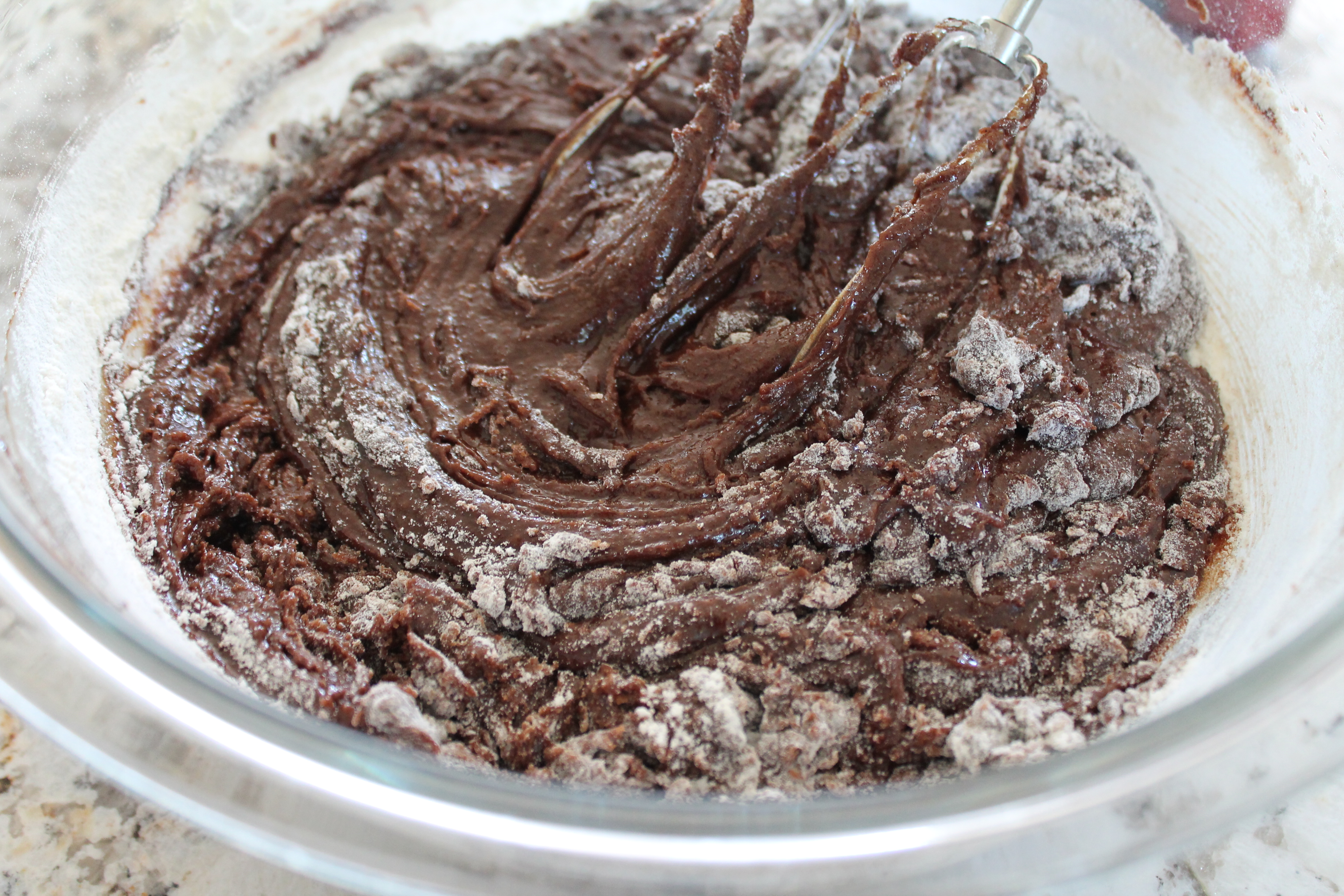 And finally, stir in the flour and salt. Brownie batter achieved!
Side note: If you had only salted butter on hand for this recipe (rather than unsalted), no worries! Just don't forget to omit the salt here if you used salted butter. Salt accents baked goods and gives them proper depth, but too much salt makes baked goods taste a little like play-doh. Not awesome.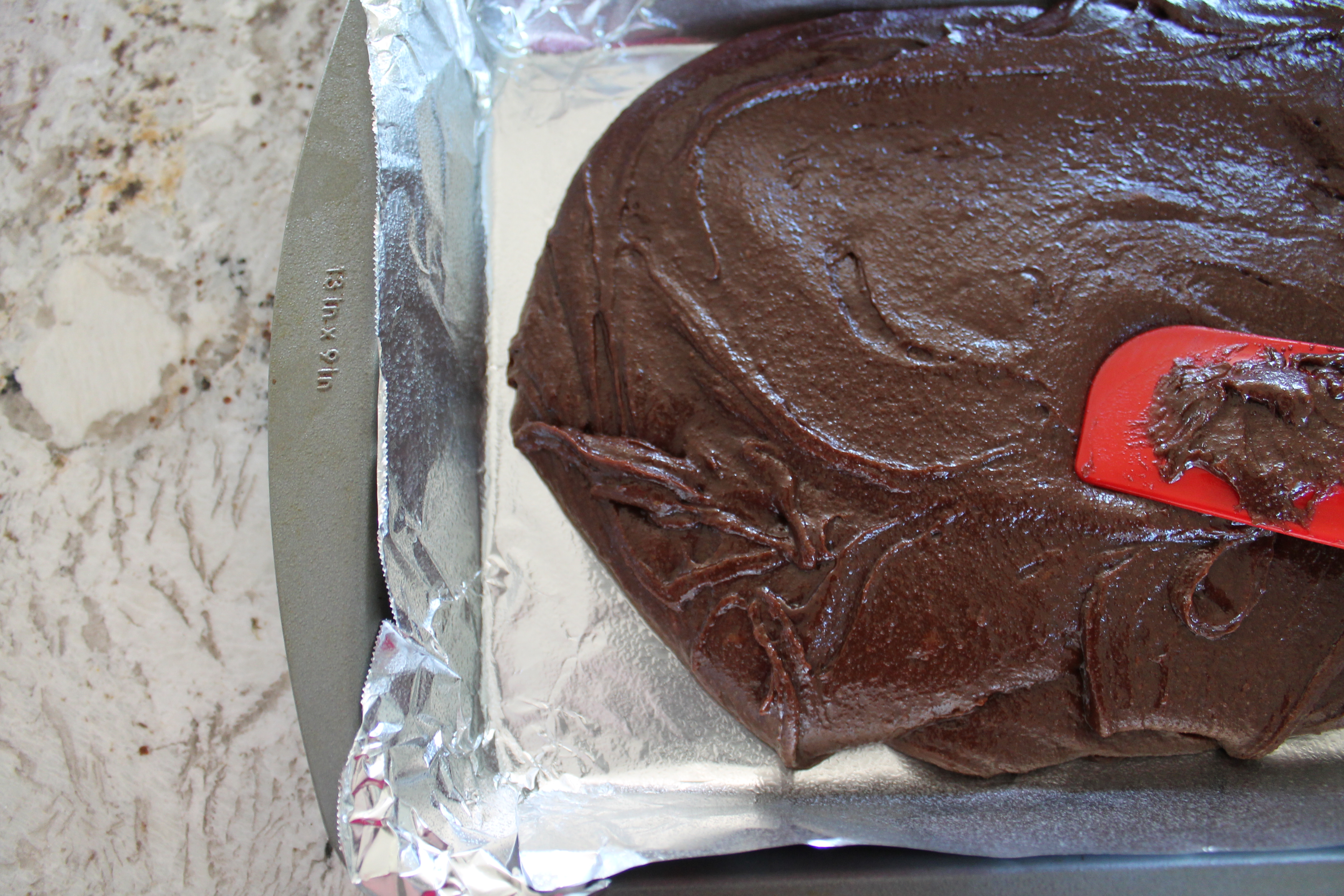 Scrape the batter into a large baking pan lined with foil. Foil makes life easier! After the brownies are baked, you can just lift them out of the pan and peel the foil off. Much easier for cutting, let me tell you!
Bake the brownies for 30 minutes at 350°. There should be a pale, shiny crust on top. Yum.
Let cool in the pan for 5 minutes, then lift the foil carefully out and set the brownie sheet on the counter to finish cooling. If the brownie starts to buckle when you try to lift it out of the pan, stop and wait another minute or two before removing from the pan.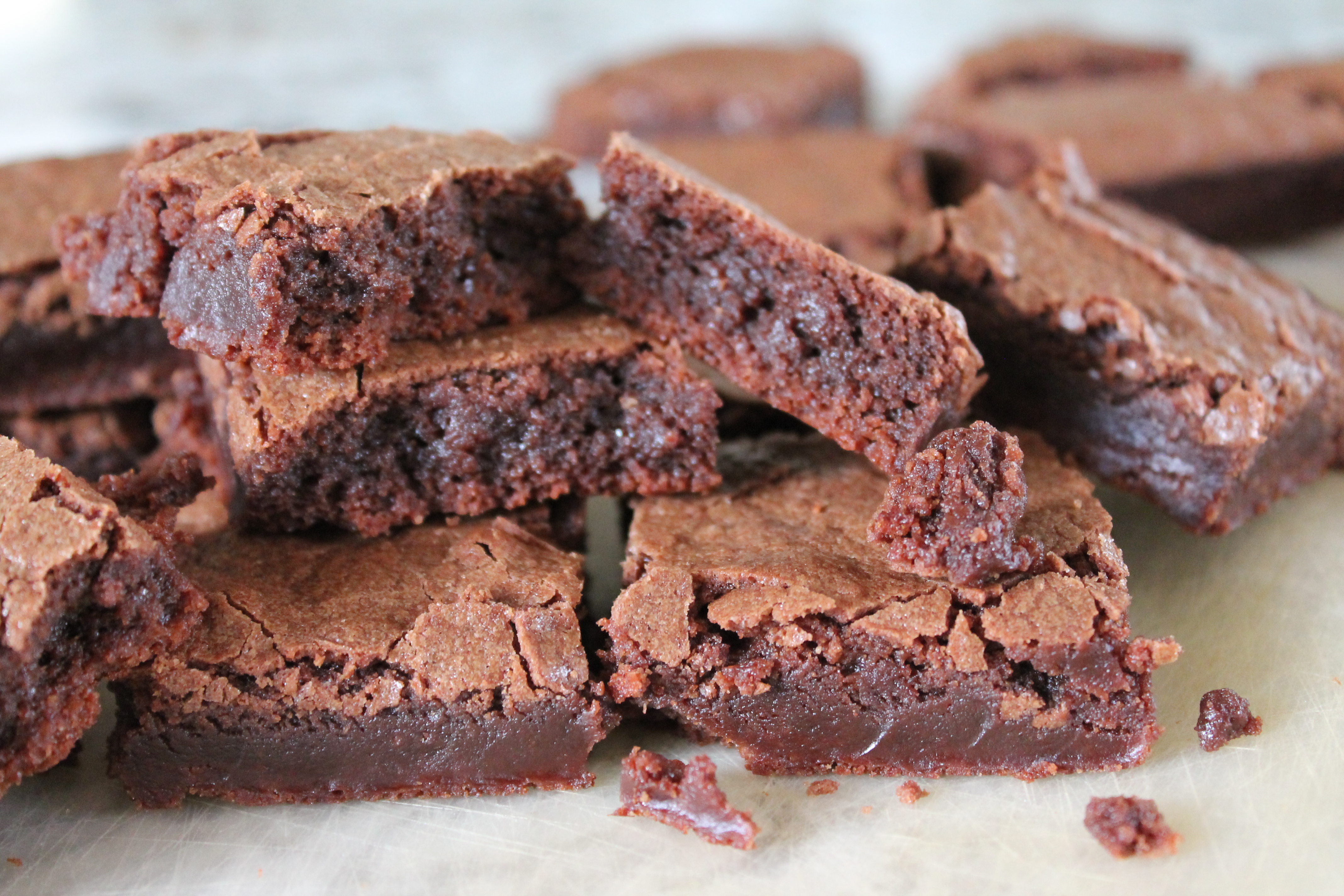 Cut the brownies with a sharp knife. Serve with milk! Or à la mode! Or, really, any way you please. Because a classic brownie just can't be beat.
Baker's One-Bowl Brownies
barely adapted from Kraft
makes 24 large
Ingredients:
4 oz. unsweetened Baker's (or other) chocolate
12 tbsp. unsalted butter
2 cups sugar
3 eggs
1 tsp. vanilla extract
1 cup flour
¼ tsp. salt
Directions:
Preheat oven to 350°. Line a 9″x13″ baking pan with foil and spray lightly with cooking spray.
Break the chocolate into small pieces and cube the butter. Combine in a large, microwave-safe bowl. Microwave on high for 2 minutes, or until butter is completely melted.
Stir in the sugar. Beat in the eggs and vanilla until well combined.
Stir in the flour and salt. Do not overbeat the batter or the brownies will become tough and chewy.
Transfer the batter to the prepared pan, spreading evenly and smoothing the top with a spatula.
Bake for 30 minutes.
Remove from the oven and let cool in the pan for 5 minutes. Lift out the foil and continue cooling the brownies on the counter. When completely cool, peel off the foil and cut the brownies into squares.
Enjoy!