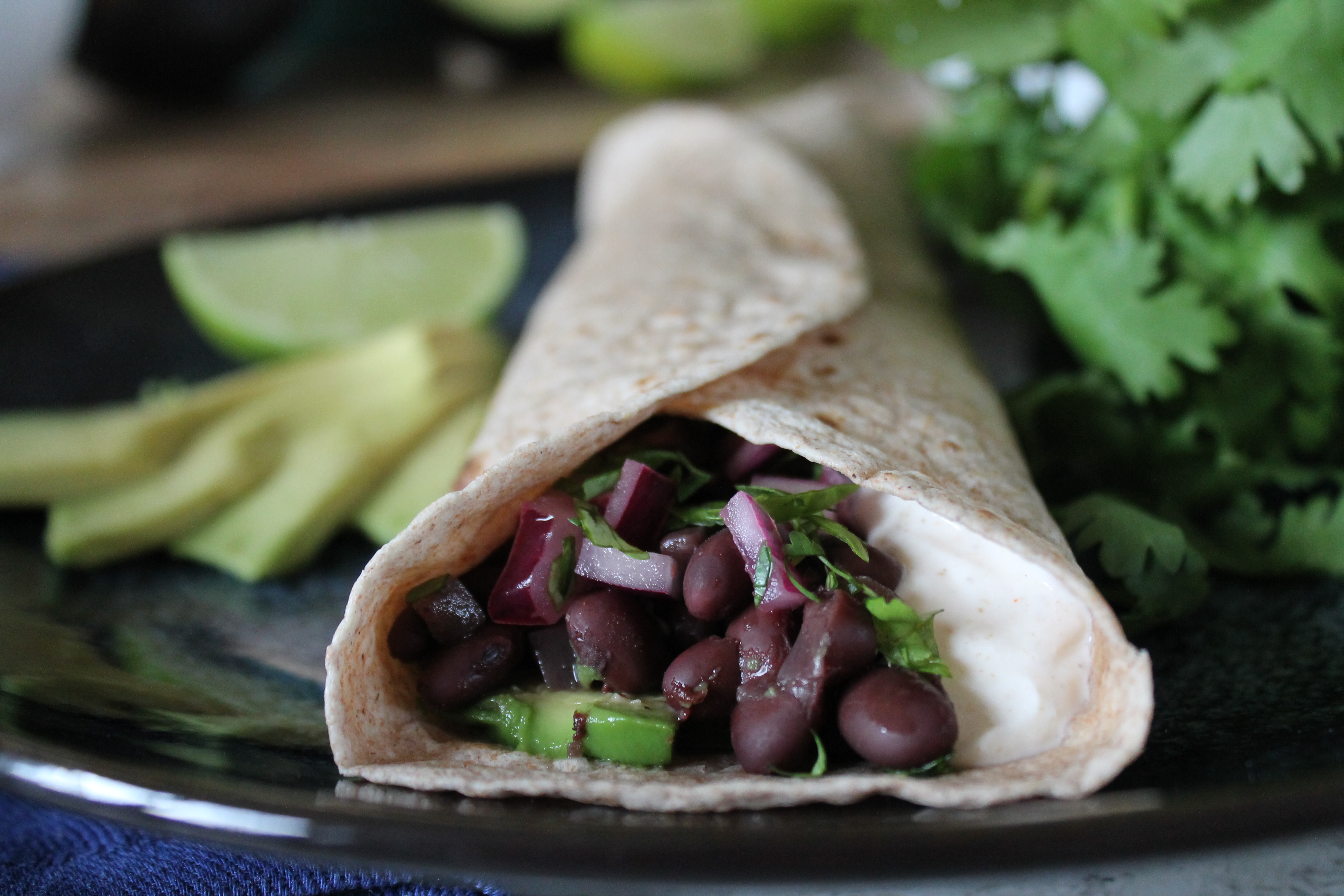 Do you know what mothers of newborns need?
(Aside from more sleep, looser clothing, and a cadre of friends who volunteer to bring them food for several weeks—thank you friends!!)
Mothers of newborns need meals that require almost no effort to put on the table. Things that basically cook themselves while we attempt to entertain rambunctious 2-year-olds and nurse our handsy infants for (seemingly) hours, simultaneously.
New moms, meet black bean ragout!
I have been making this simple black bean ragout for years…pretty much ever since the Smitten Kitchen cookbook arrived on my doorstep. It may not be the most beautiful dish (hello, soupy black water), but it is a quick and easy (and inexpensive…) life-saver. (Assuming I have my wits about me around noon or so to dump all the ingredients into the crockpot.)
I absolutely adore this black bean dish. It's so simple and versatile! Dave and I have decided that our favorite way to eat these black beans is inside of burritos, but we also enjoy them crostini-style on garlicky bread and tossed into scrambled eggs with salsa for some extra protein in the morning! You could even potentially eat this as a soup. The possibilities are nearly endless.
Seriously. Such a simple meal! And another bonus: the beans are vegan, so you can serve almost anyone who sits at your table simply by changing up the garnishes and condiments!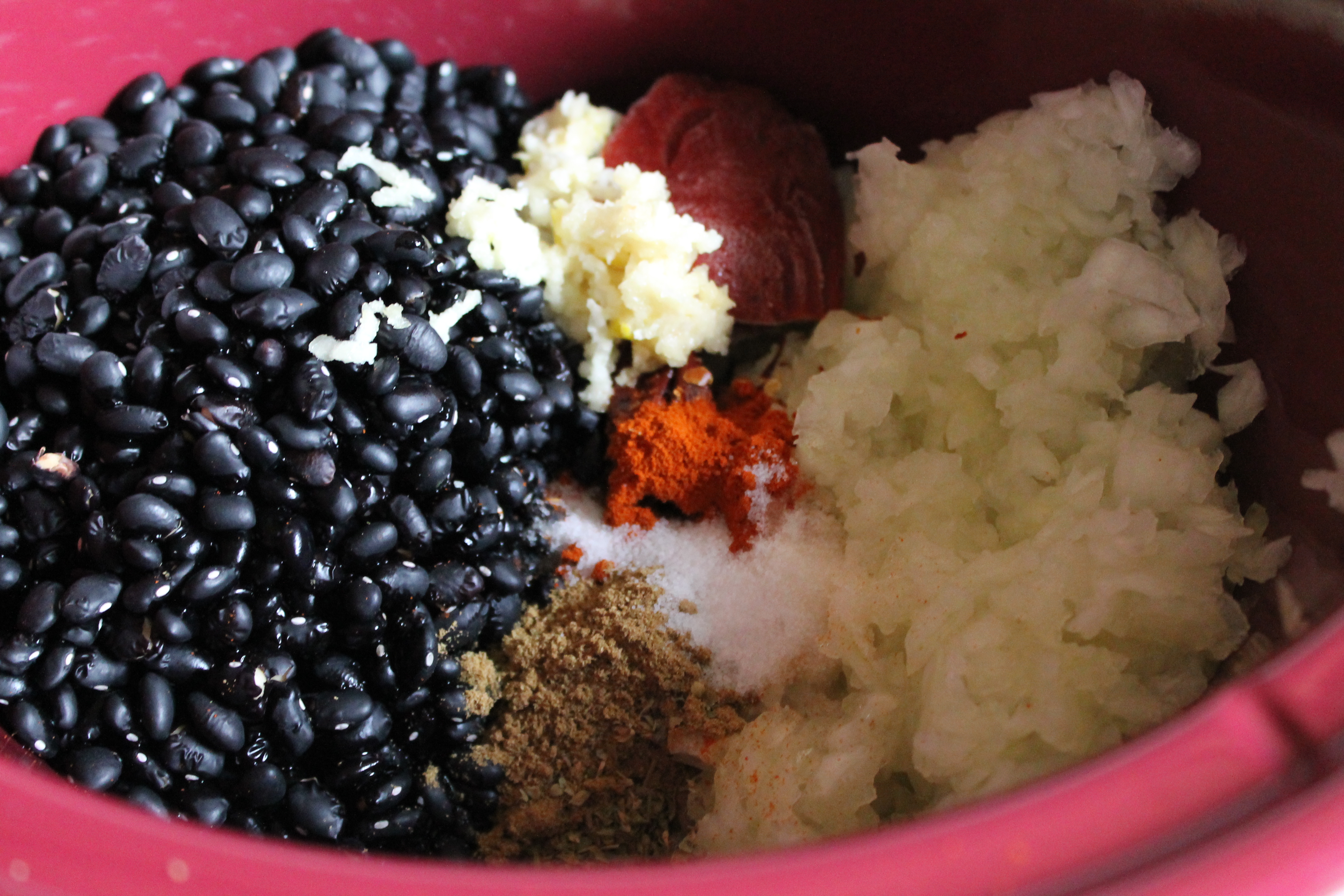 Chop an onion and a chipotle pepper in adobo. Toss it into the slow cooker along with dry black beans, a palmful of delicious spices such as cumin and smoked paprika (mmmmm!), lots of pressed garlic, tomato paste, and salt. Pour water over the beans and cover the pot.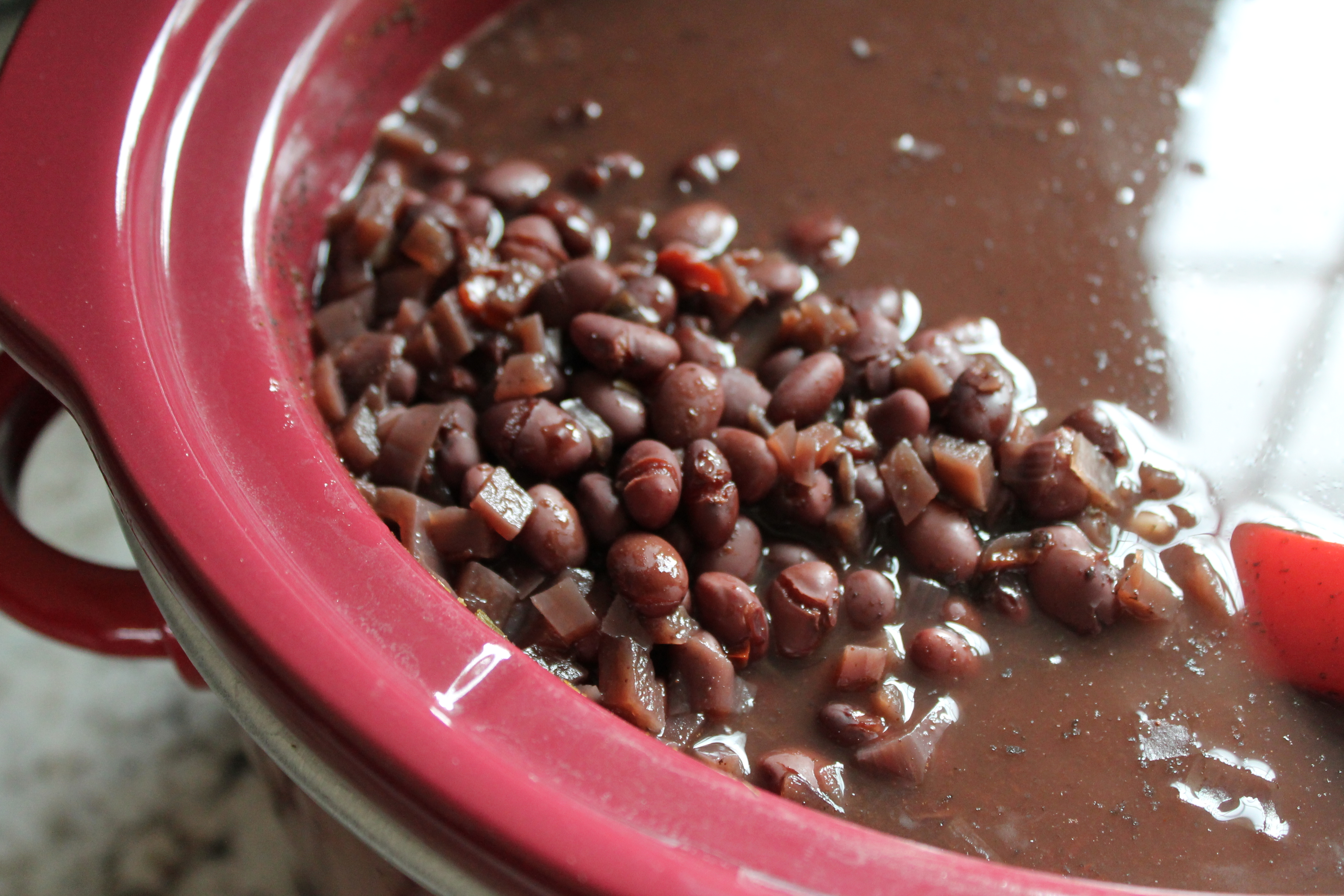 Cook the ragout on high for 6 hours.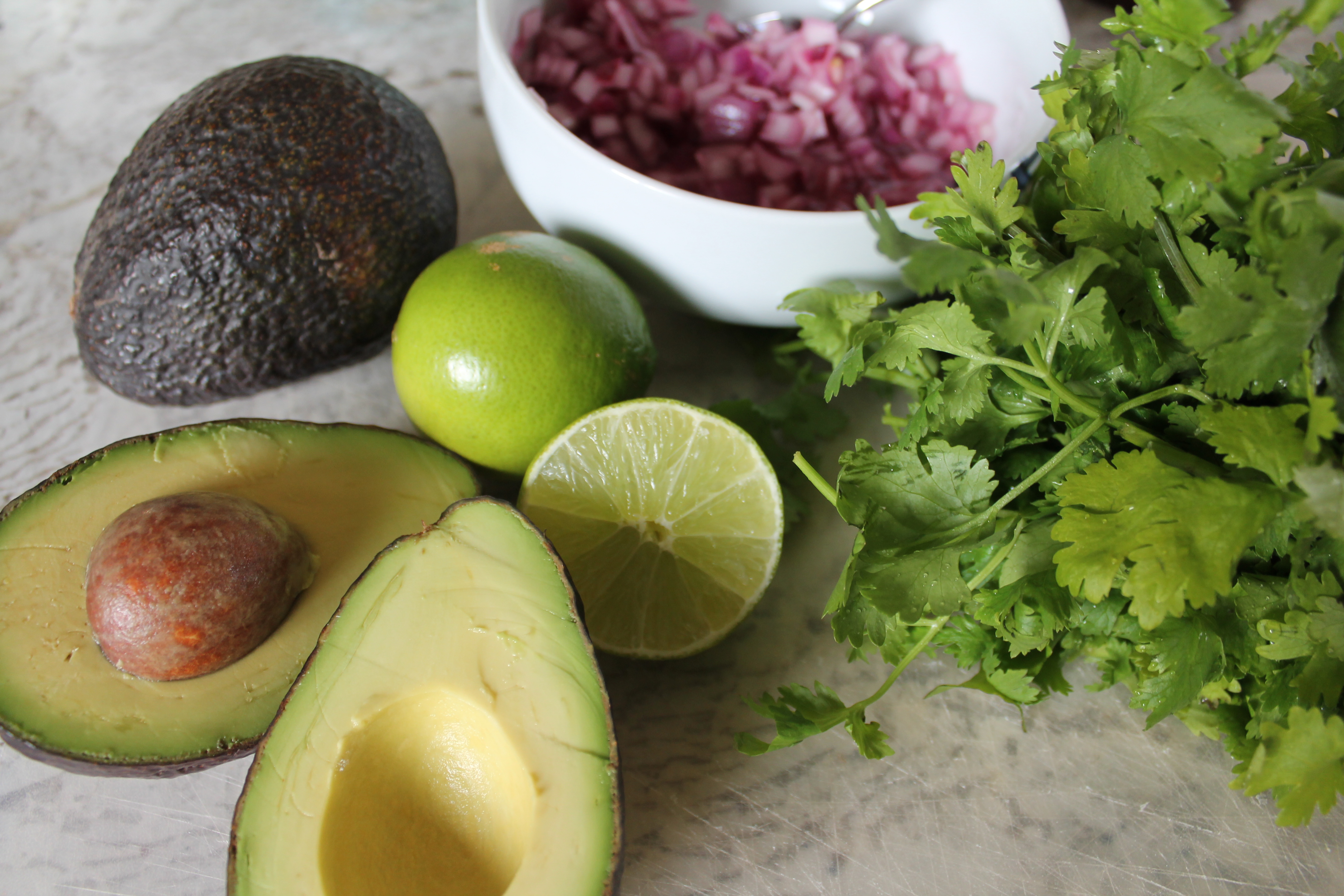 When the beans are tender, it's time to gather some condiments! There is so much flexibility here: you can keep the tacos/burritos vegan and gluten free by making guacamole, chopping fresh tomatoes, and using corn tortillas! You could toast the corn tortillas with a little drizzle of olive oil and a sprinkle of garlic powder and turn this meal into black bean tostadas. Yum.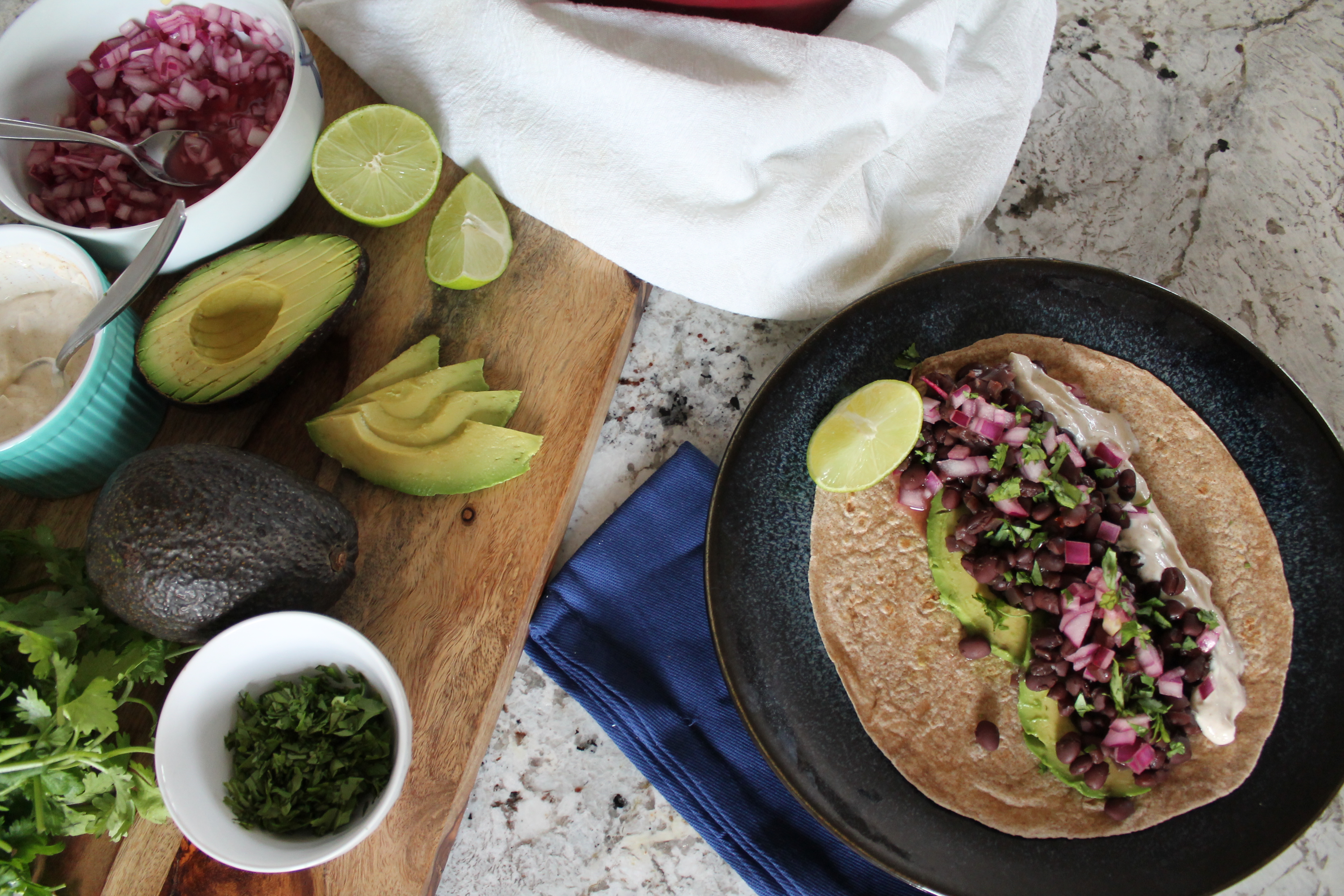 I really like to make this meal into something of a burrito bar. I put out a ton of toppings and just let my family pick and choose what they want! Everyone like to customize their own meal, right? My personal favorite toppings are the ones Deb of Smitten Kitchen recommends: cumin-spiced sour cream, avocados, fresh chopped cilantro, and lime-pickled onions. (And a dab of extra garlic plus a squirt of lime juice? Always a winner.)
Seriously, if you make nothing else, you must make some lime-pickled onions! They add just the right amount of moisture and zing to complement the basic beans. Delicious.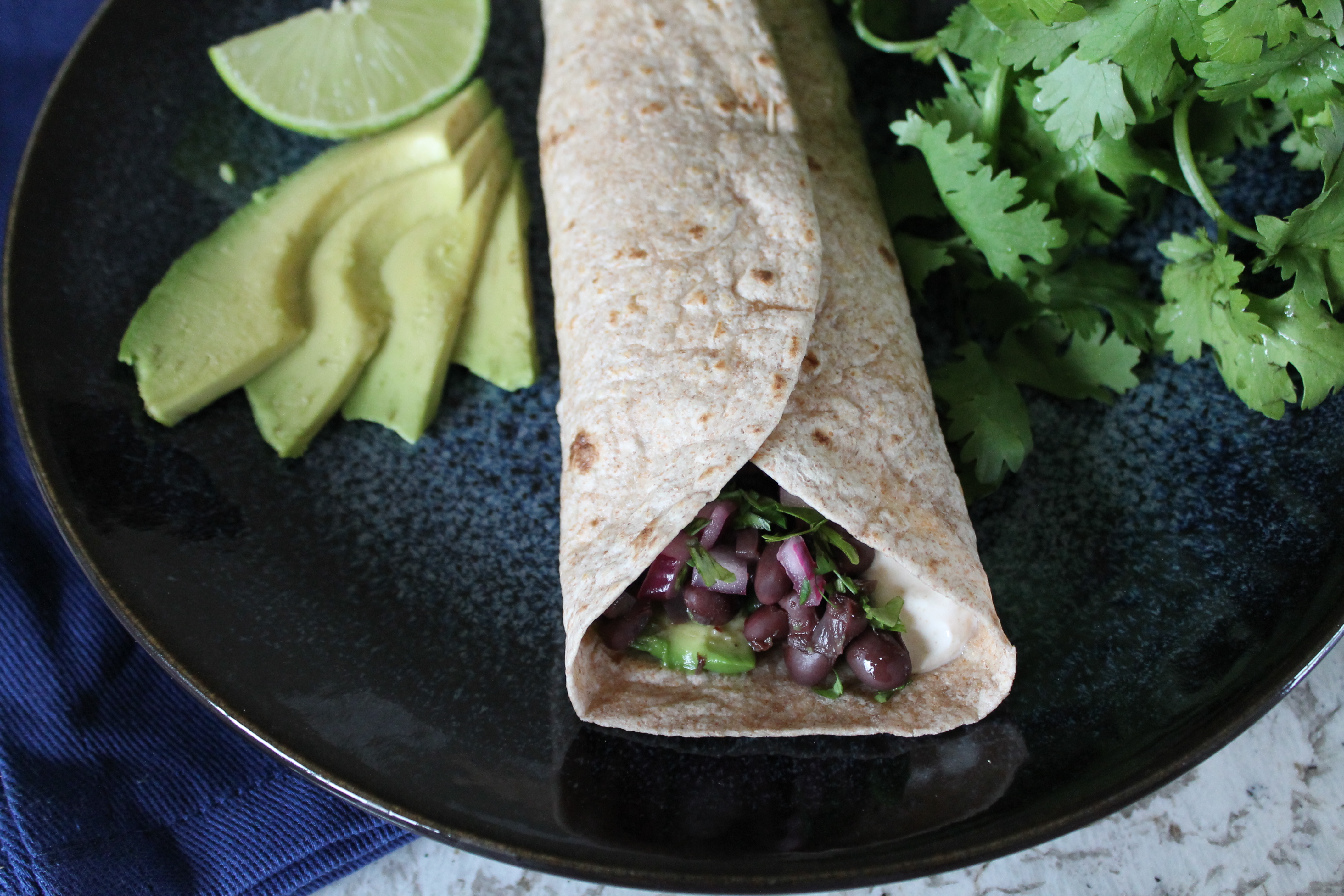 I generally serve these beans wrapped in tortillas, which is the least messy way to eat them, in my opinion. But you could also use them to top off some tostadas or crostini or just eat them with rice alongside another Mexi main dish!
Slow-Cooker Black Bean Burritos
lightly adapted from Smitten Kitchen cookbook
serves 8
Beans Ingredients:
1 large yellow onion, finely chopped
4 large cloves garlic, minced
1 tbsp. cumin
½ tsp. oregano
2 tsp. smoked paprika
1 lb. dry black beans
1 chipotle chile, minced, plus 2 tsp. adobo
2 tbsp. tomato paste
2 tsp. salt
8 cups water
juice of 1 lime
Serving Ingredients:
½ red onion, diced small
juice of 1–2 limes, plus extra limes for garnish
salt
1 cup sour cream
1 tsp. cumin
1 tsp. adobo sauce
pinch of smoked paprika
whole wheat or corn tortillas
fresh garlic
chopped tomatoes or prepared salsa
sliced avocados or guacamole
shredded cheese
chopped fresh cilantro
minced jalapeños
Directions:
Add all of the beans ingredients except for the lime juice to the slow cooker. Cover and cook on high for 6 hours.
When the beans are tender, prepare the condiments and toppings of choice.
Optional (but highly recommended): combine the red onion and lime juice in a shallow bowl with a pinch of salt. Let the onions pickle for at least 15 minutes and up to several days.
Optional: Stir the sour cream, cumin, adobo sauce, and smoked paprika together for a spiced sour cream.
Assemble the burritos using the warm, drained beans and the toppings of your choice!
Enjoy!