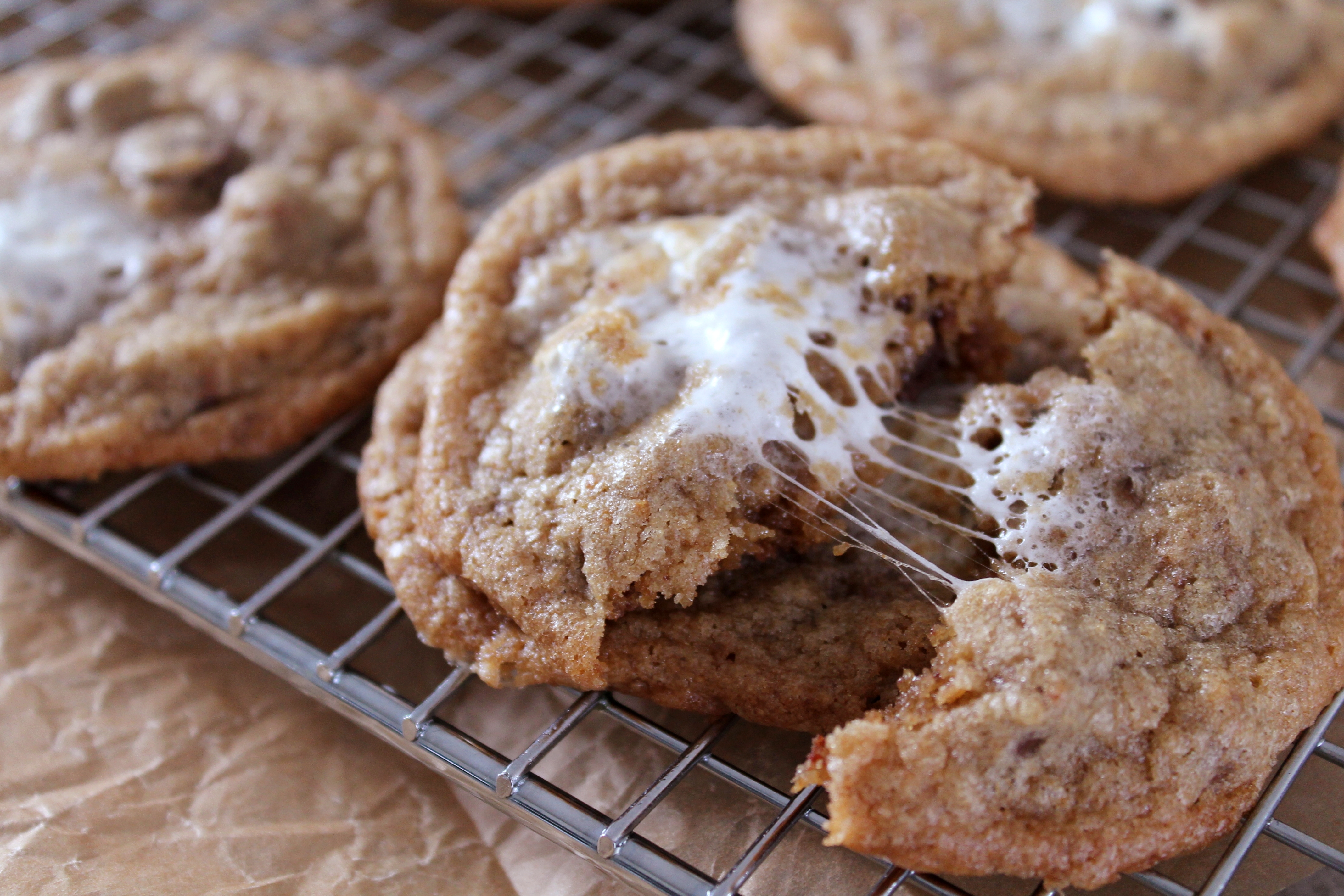 My son loves to make up creative desserts.
A few weeks ago, I told him I like cookie dough ice cream, and he responded that he was making me a "super delicious" cookie dough out of salt, pepper, baking soda, and sugar.
He may need to grow a little in his understanding of baking chemistry.
But he still has some seriously good ideas! Like s'mores cookies. Which were totally scrumptious, and totally his idea.
These cookies are so great. Stretchy, sweet marshmallows, mild graham flavor, and milk chocolate. Summer will thank you.