The first day I met my husband, he shared a little analogy with me. "Dave is to strawberries as Melissa is to muffins." (I had just finished telling him that muffins were my favorite thing to eat, ever.)
As we got to know each other better, he totally held up his end of that analogy (though I quickly moved on to other things once I really started baking in earnest). No matter how many strawberries I brought him, he would generally finish them all in a single sitting.
So…imagine my complete surprise when, last year, he revealed that he likes nectarines better than strawberries. That he always has!
Now, when we go to the farmer's market, one of the first things he does is fill a bag with nectarines so he can eat them while I am picking out greens and beans and squashes.
This week I stole a few of the straggling nectarines and baked them into a cake. This cake is so simple and homey. The nectarine flavor is mild, and the cake is not too sweet. It makes a lovely accompaniment to afternoon tea or coffee, and a great end to a delicious lunch!
Start by cutting two large nectarines into slim wedges. You can use any nectarines (or, really, any stone fruit) you have on hand, be they slightly underripe or slightly over. For a bigger nectarine flavor, make thicker wedges (up to ¼″) and use riper nectarines. The riper they are the less likely they are to maintain their shape and rest atop the cake while baking, but looks aren't everything, right?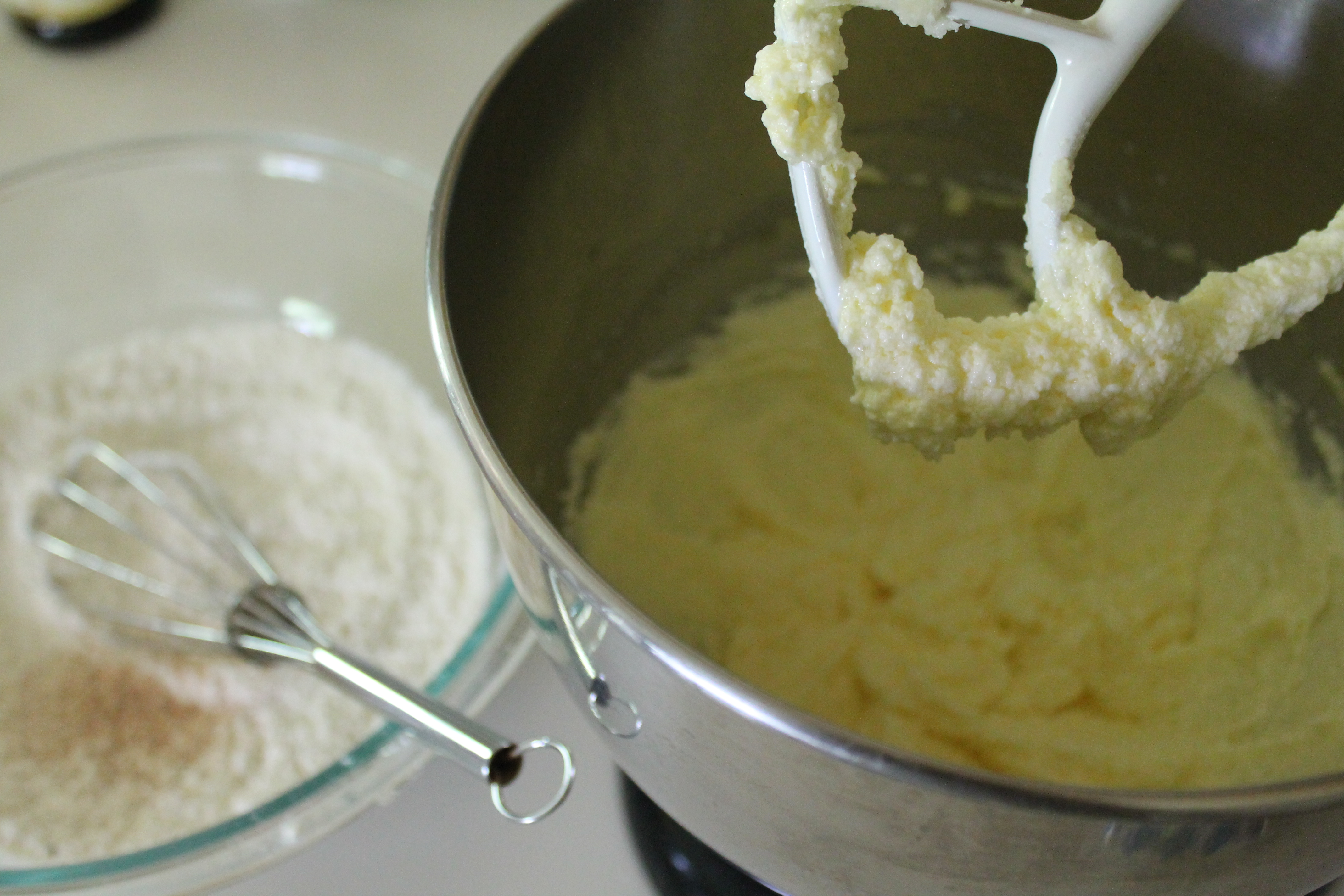 Now we whip up a simple yellow cake! Beat butter and sugar together until pale and fluffy.
Add in the eggs, one at a time, scraping the sides of the bowl as you go. Stir in the vanilla.
In a separate bowl, whisk together the flour, nutmeg, salt, and baking soda. This nutmeg is going to make the cake taste a little like a classic donut. Yummy!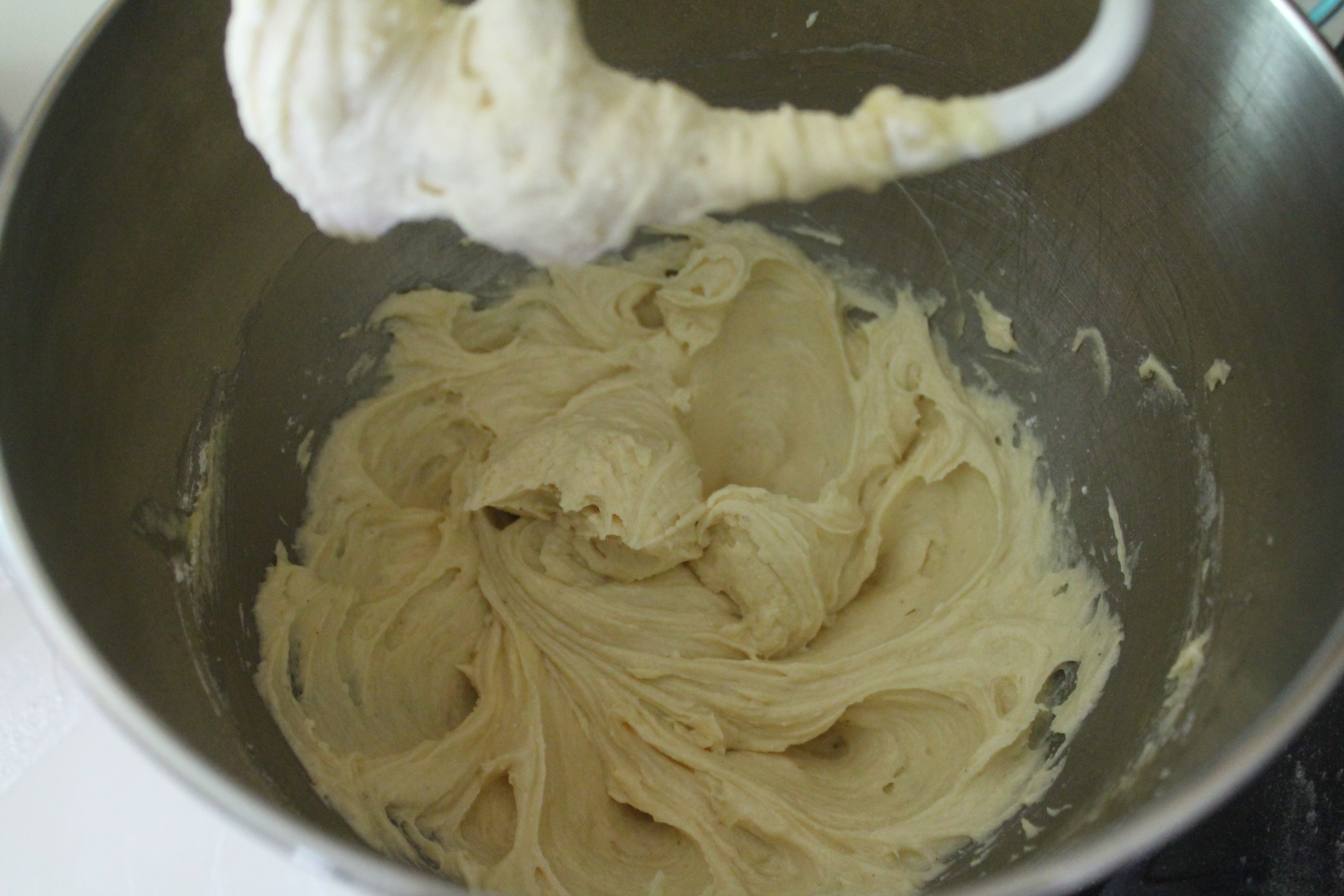 Stir the flour mixture into the cake until it is just combined.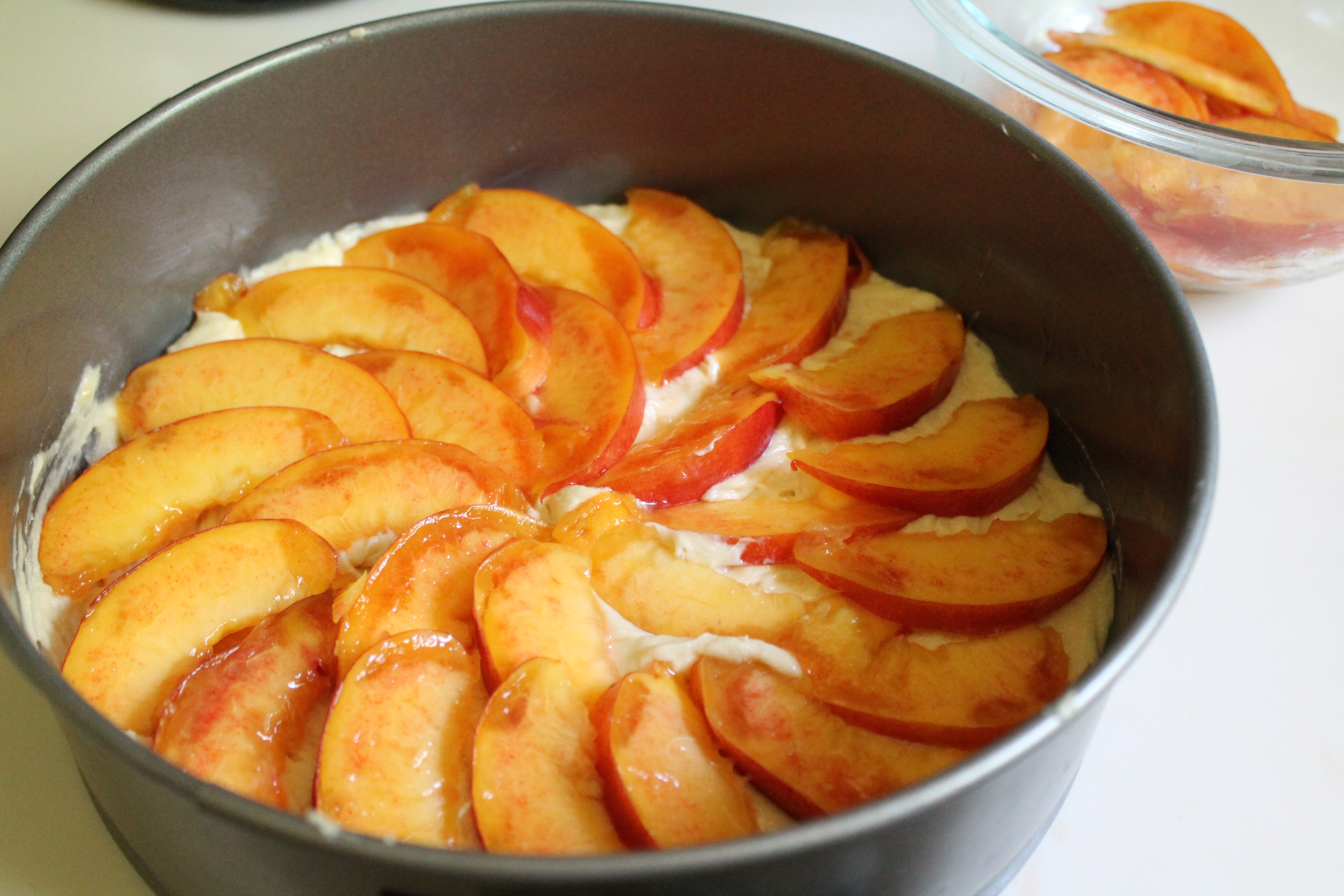 Now scrape the yellow batter into a greased 9″ springform pan (you could also use a cake pan, but it will be harder to get the cake out neatly with those nectarines on the top). Lay the sliced nectarines on top of the cake in concentric circles.
Sprinkle the nectarines with a spoonful of raw sugar (or regular sugar; raw sugar just has a slightly richer flavor and caramelizes a little crunchier).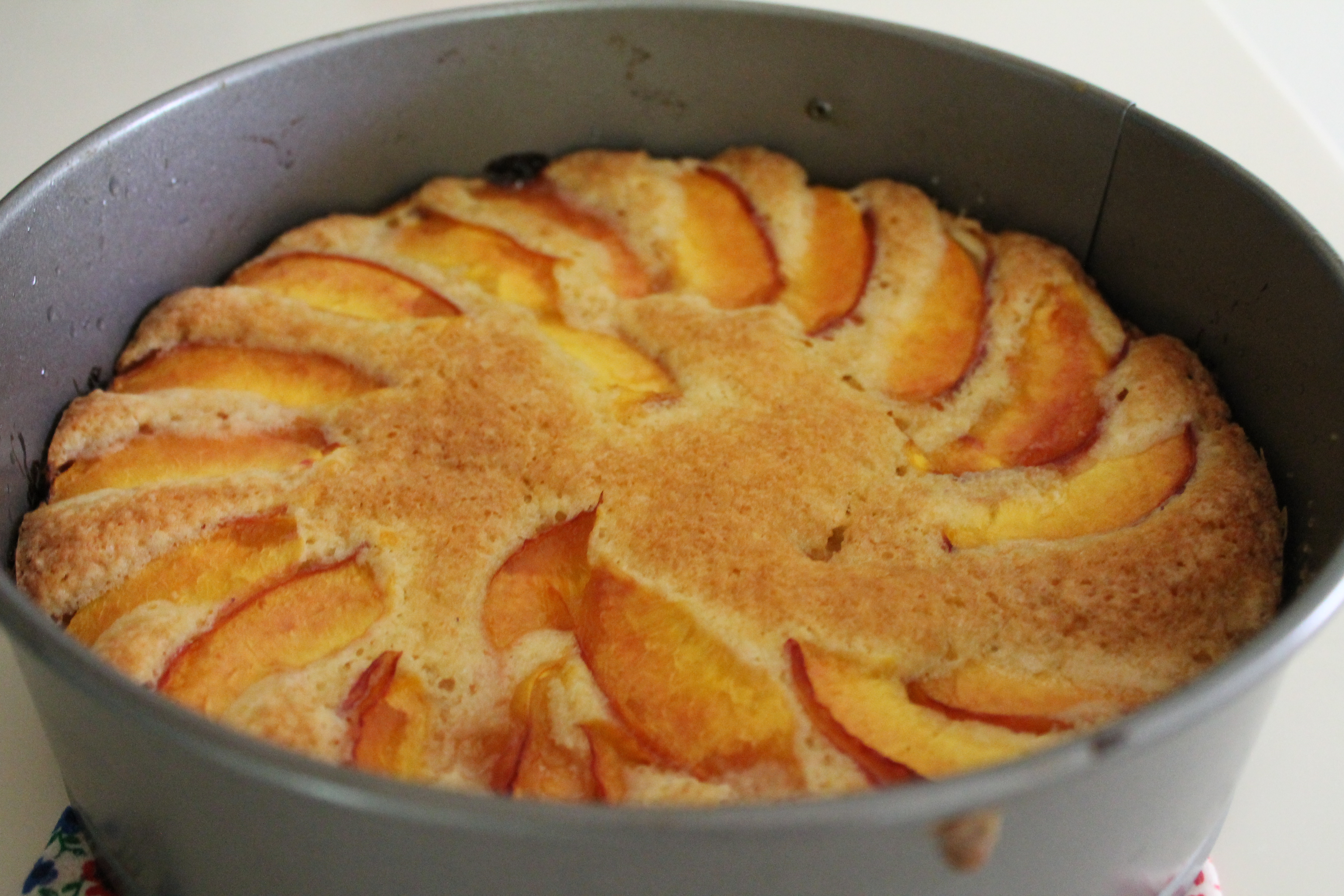 Bake for 45 minutes, or until the top has puffed up between (and possibly above) the nectarines and firm to the touch. Cool at least 10 minutes before cutting. Serve with lightly sweetened whipped cream!
Golden Nectarine Cake
lightly adapted from Epicurious
serves 12
Ingredients:
½ cup unsalted butter, softened
¾ cup sugar
2 eggs
1 tsp. vanilla extract
1 cup flour
2 tsp. baking powder
scant ½ tsp. salt
½ tsp. fresh grated nutmeg
2 nectarines, pitted and cut into ¼″ wedges
1 tbsp. raw sugar
whipped cream, for serving

Directions:
Preheat oven to 350°. Lightly butter a 9″ springform pan.
Beat butter and sugar with an electric mixer until pale and fluffy. Add eggs 1 at a time, beating well after each addition, then stir in vanilla.
In a separate bowl, whisk together flour, baking powder, salt, and nutmeg.
With the mixer on low speed, stir the flour mixture into the batter with the mixer until just combined.
Spread the batter evenly in the prepared pan. Arrange nectarines in concentric circles over the top. Sprinkle with raw sugar.
Bake 45-50 minutes, until cake is golden and a tester inserted neat the center (between slices of fruit) comes out clean.
Cool in pan 10 minutes. Remove side of pan and cool to warm.
Serve with whipped cream.
Enjoy!
One year ago: Teriyaki Squash and Onions
Two years ago: White Bean Salad
Three years ago: Fiesta Salad