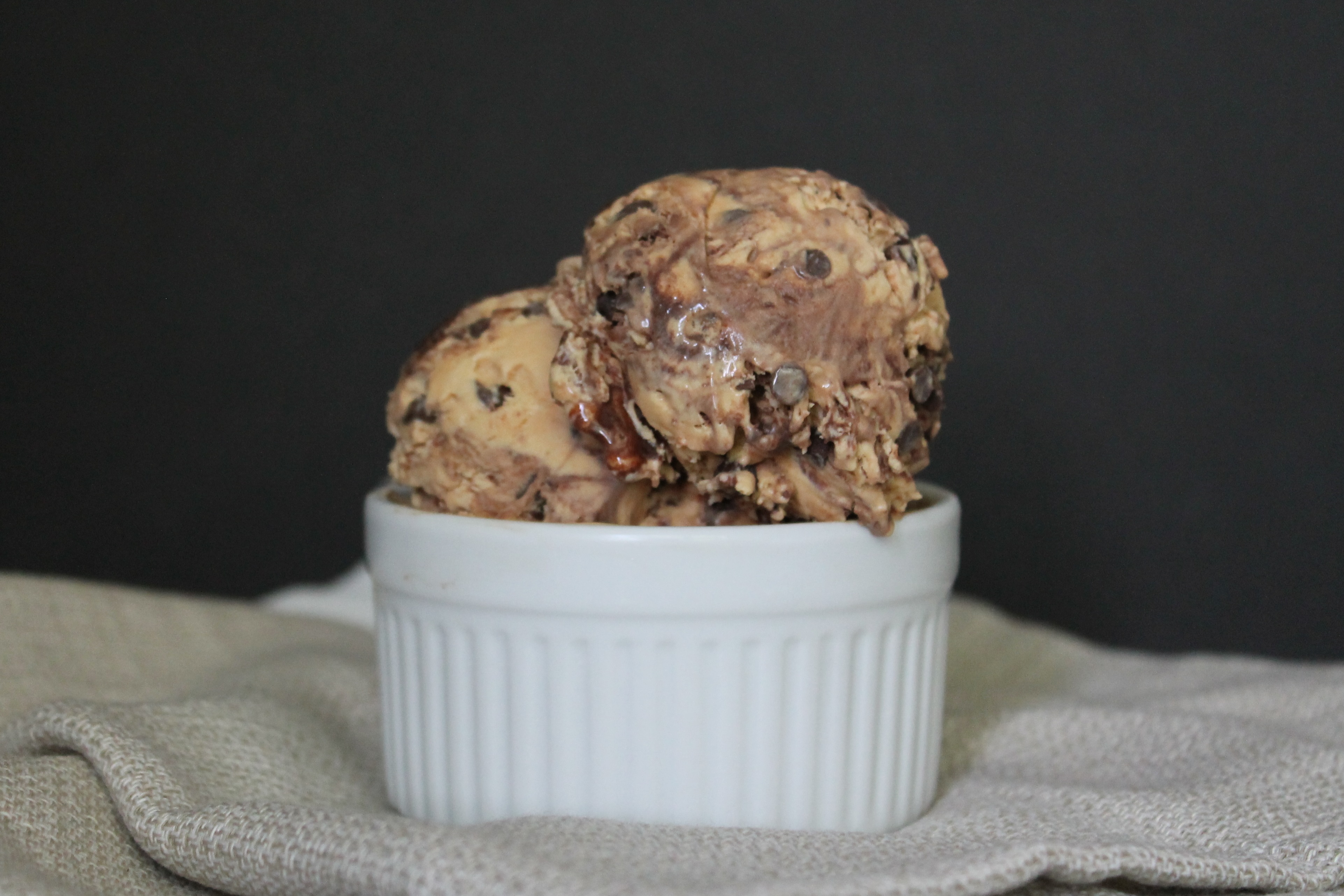 *Drool.*
(That's basically what happened to me the first time I stumbled across this recipe.)
It's the end of National Ice Cream Month, and I am still on a homemade-ice-cream-for-all kick. No ice cream machine? No problem!
This ice cream really did require a lot of patience, though. First I had to make dulce de leche. Then I had to make a fudge sauce. THEN I had to make a fluffy ice cream batter and let it freeze for 6 hours before dishing it up!
But…any ice cream that fuses salted caramel, fudge, and chocolate chips is going to be totally worth it.