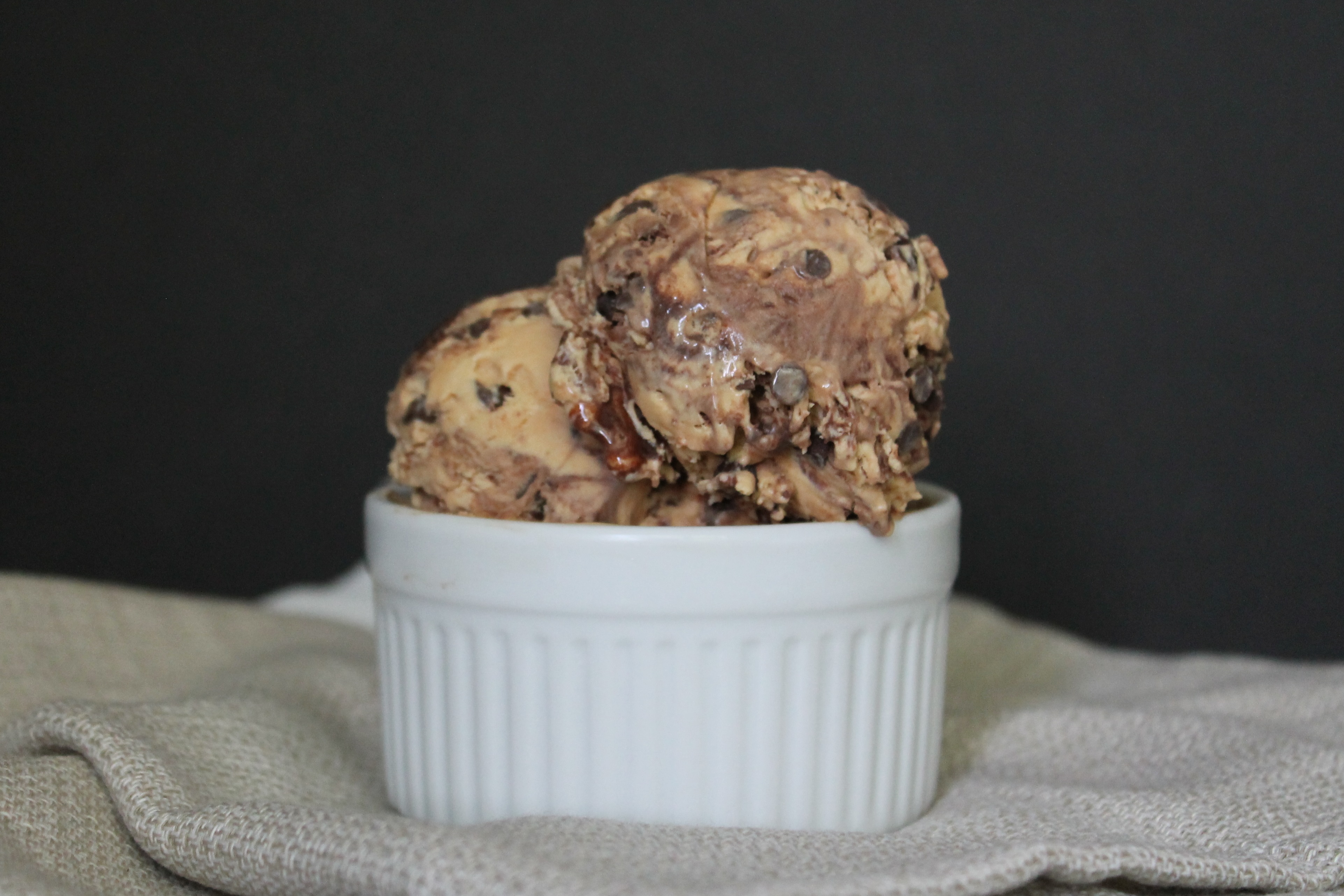 *Drool.*
(That's basically what happened to me the first time I stumbled across this recipe.)
It's the end of National Ice Cream Month, and I am still on a homemade-ice-cream-for-all kick. No ice cream machine? No problem!
This ice cream really did require a lot of patience, though. First I had to make dulce de leche. Then I had to make a fudge sauce. THEN I had to make a fluffy ice cream batter and let it freeze for 6 hours before dishing it up!
But…any ice cream that fuses salted caramel, fudge, and chocolate chips is going to be totally worth it.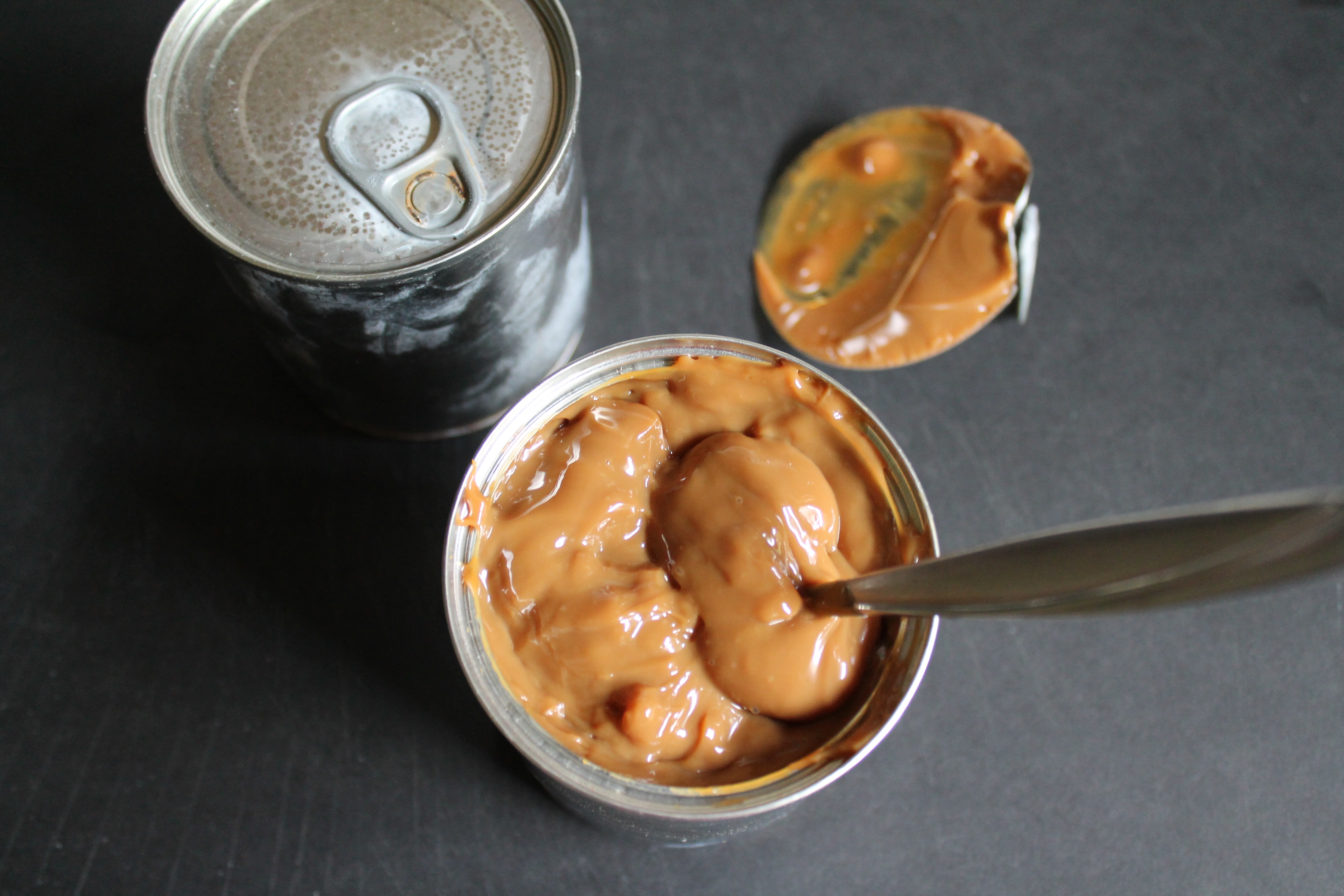 Dulce de leche is an easy, overnight process.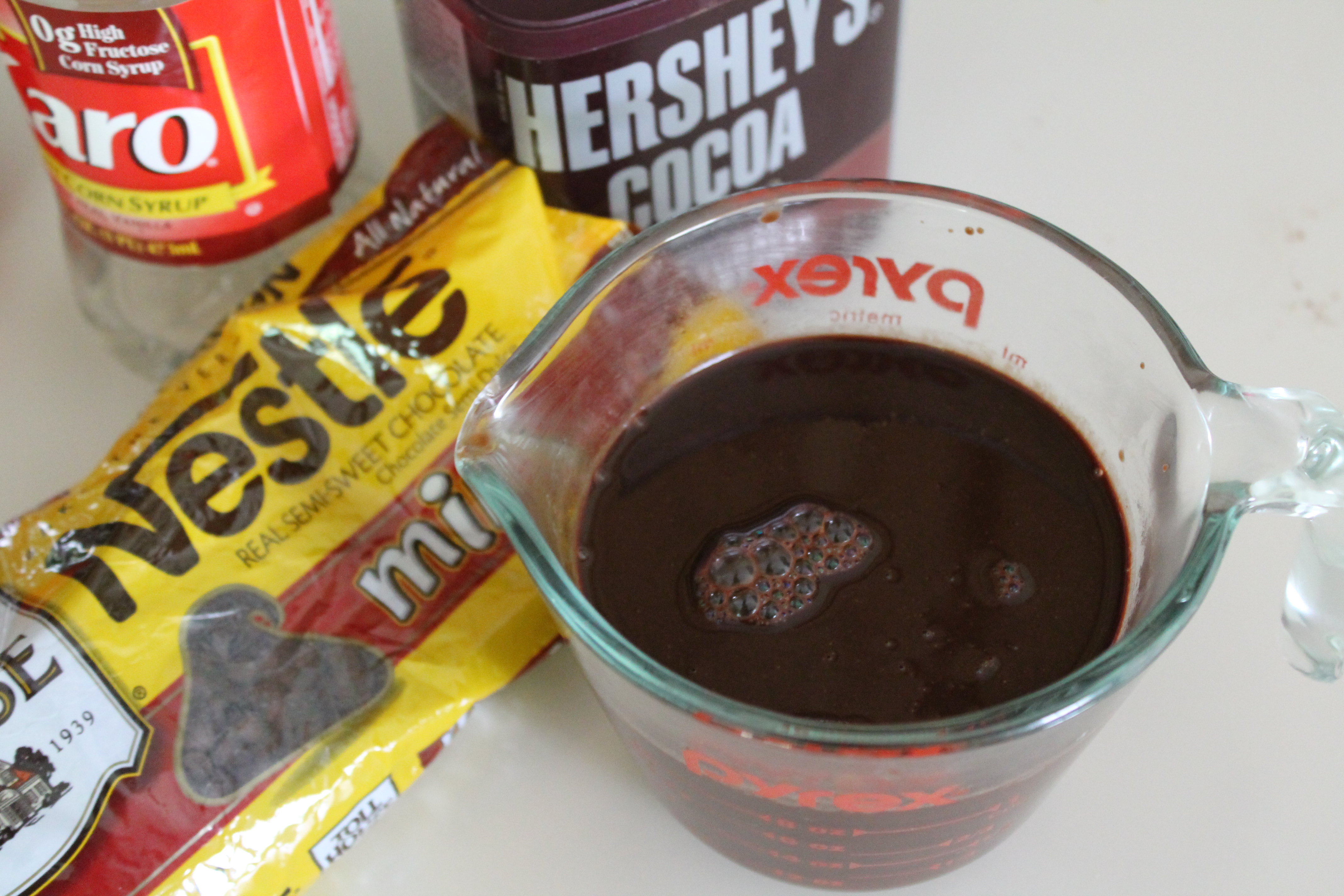 Making a saucy fudge is also very easy! Combine mini chocolate chips, corn syrup, cocoa powder, and milk in a small saucepan over medium heat. Whisk until the chocolate chips melt completely. This may take several minutes, especially if you use a lower fat milk, which tends not to want to absorb the chocolate. Just keep whisking slowly and hang in there!
Now let the fudge sauce cool to at least room temperature in the fridge. You definitely don't want it to melt your ice cream base when you swirl it in!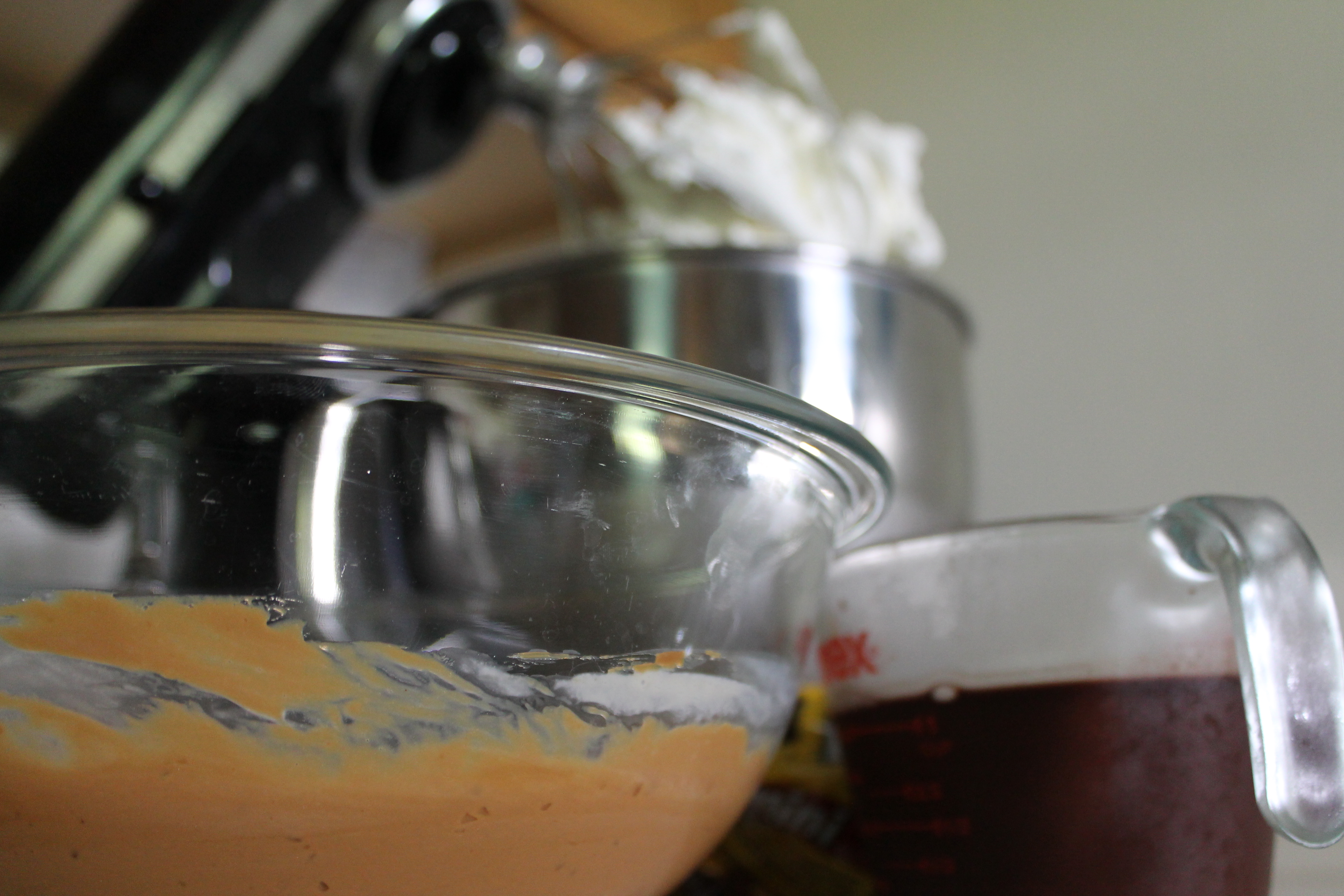 Okay. So now for the classic (and easy) process of making no churn ice cream! Pour 1¾ cups heavy cream into a mixer bowl and whip on high until very stiff peaks form. I like to wait until the cream is stiff enough to cling to the whisk attachment when I lift it.
In a separate bowl, stir together the dulce de leche, sea salt, and the last little bit of heavy cream, just enough to loosen up the thick caramel so it will be able to fold into the whipped cream.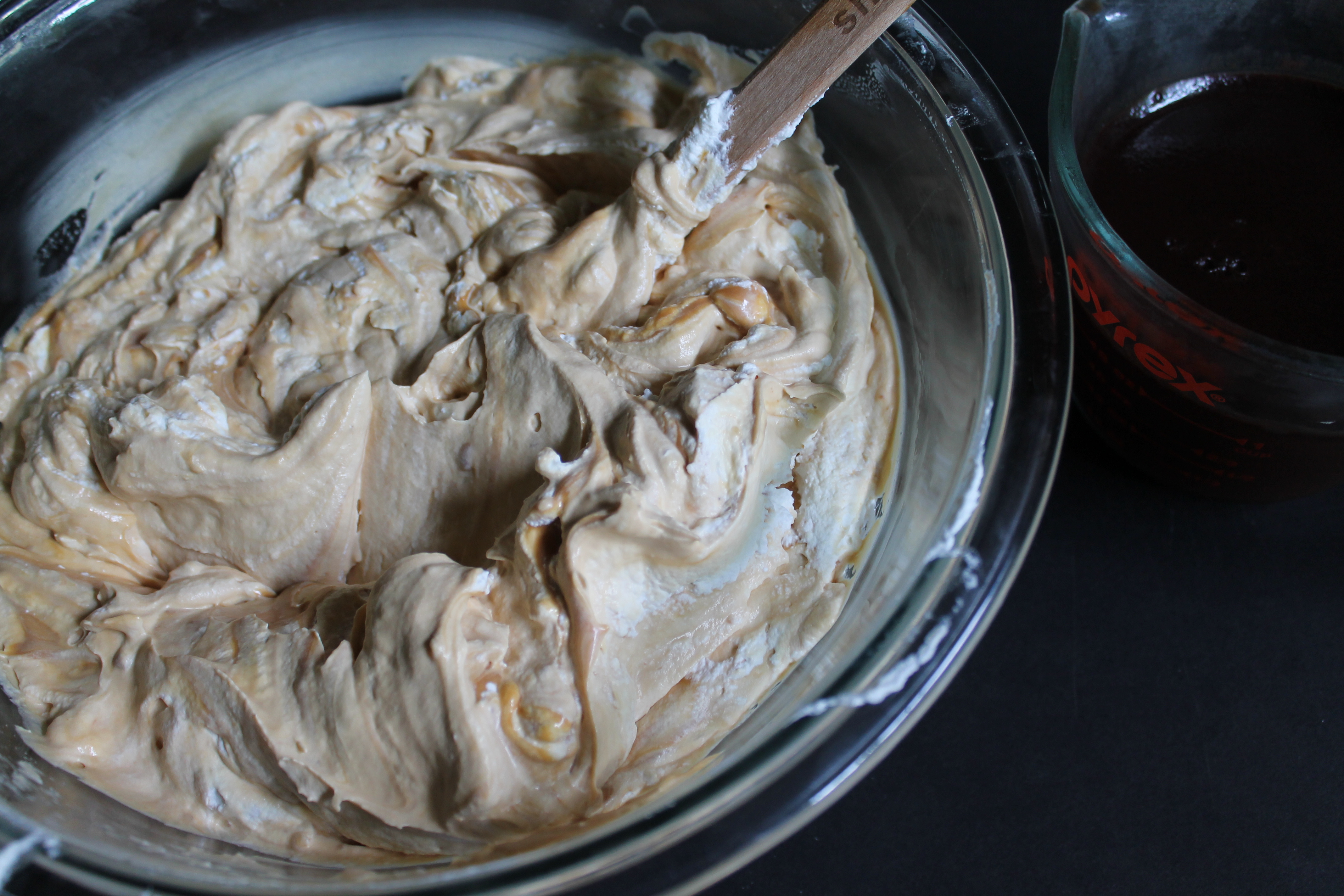 Fold the whipped cream and caramel together, trying not to deflate the whipped cream completely. Definitely make sure to fold in all of the caramel swirls, though. Together, whipped cream and caramel can make a beautiful, creamy ice cream, but apart? Freezy mess.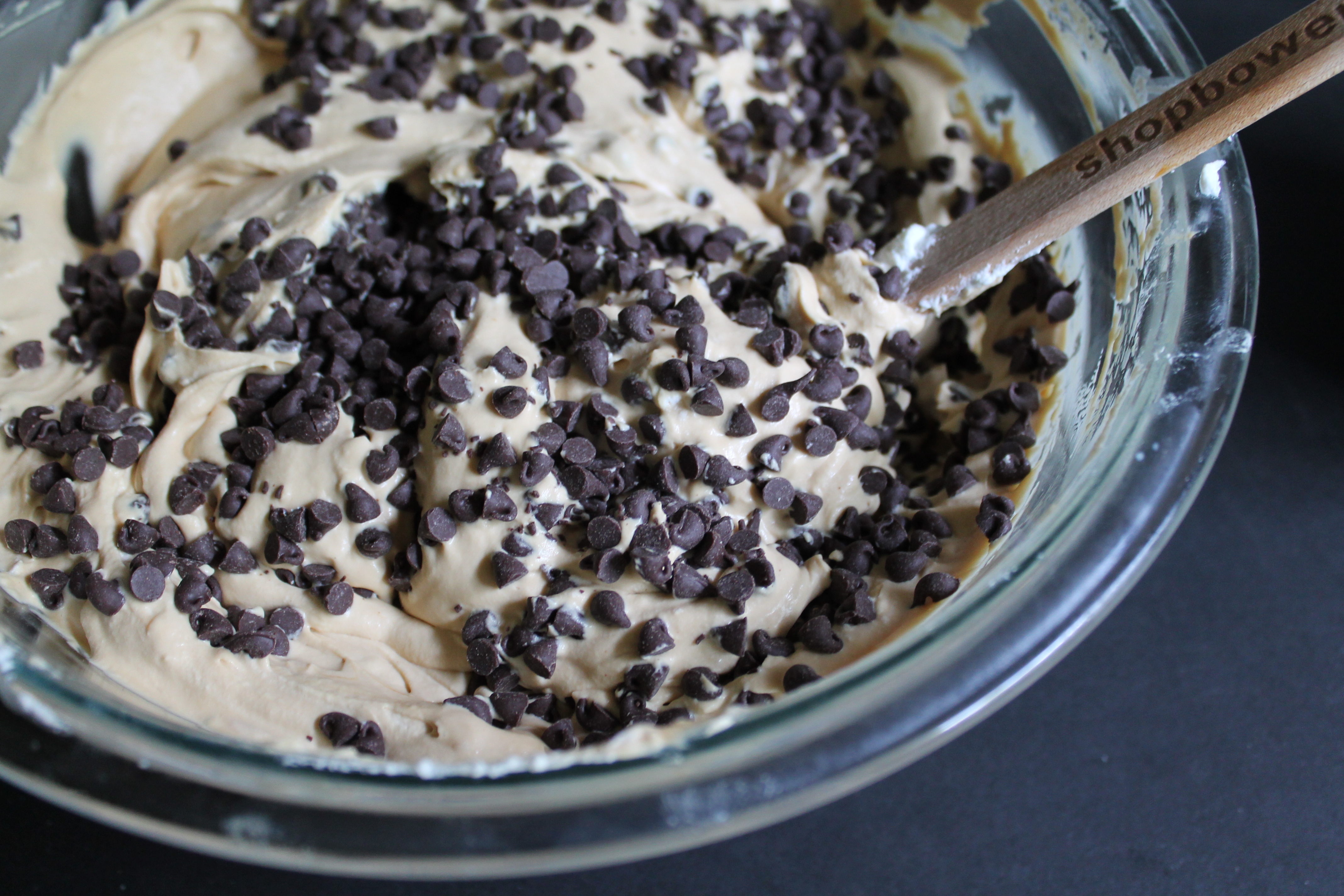 Fold in the mini chocolate chips! Now, I confess that I don't super love crunching my ice cream. I prefer for my ice cream to melt completely in my mouth, chocolate bits included. This is why I don't usually like nuts in my ice cream. And also the reason why next time, I will seriously cut back the amount of mini chocolate chips in this ice cream. But hey, if you don't mind a bit of crunch with your creamy, then by all means go ahead!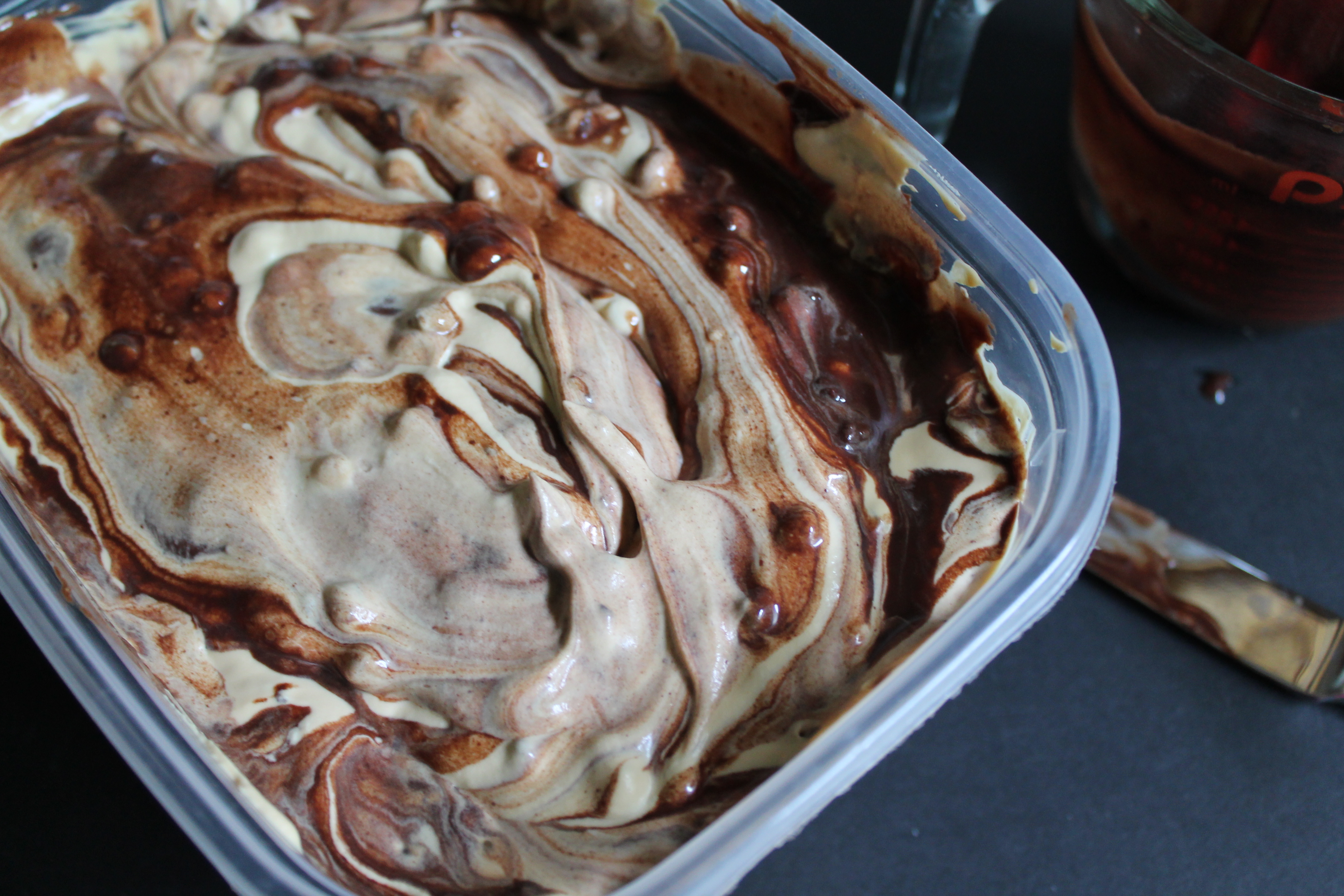 Now comes the swirling part. Swirling two things together always makes me so nervous! I usually end up overstirring, so that instead of lovely swirls I end up with a muddy looking mess. (This time, of course, was no exception. Le sigh.) But hey, the worst thing that can happen here is that you end up with caramel-chocolate flavored ice cream rather than chocolate swirled ice cream. No big deal.
Here's my best advice about swirling, advice that I heard in my head but ignored in favor of following the original recipe (don't you hate it when you do that? Why don't I trust myself more?). Make several layers and swirl with a spatula. That's right. If you try swirling with a butter knife, as I did, there just isn't enough purchase on the blade to move the layers around well…and then you will end up overstirring.
For optimal swirlage, I recommend making five layers of batter and fudge in a wide, shallow container, using about one third of the batter and half of the fudge for each layer, beginning and ending with the caramel ice cream batter. Then, grab a small spatula or a spoon and swoop from bottom to top several times all around the container. Think of yourself as making a bunch of individual parabolas rather than a sine wave. Yes. I did just make ice cream dorky. Harken back to high school algebra and trig, people! Make sure you scoop some of the fudge to the very top of the container as well as pushing some to the very bottom.
Cover tightly and freeze for at least 6 hours before scooping.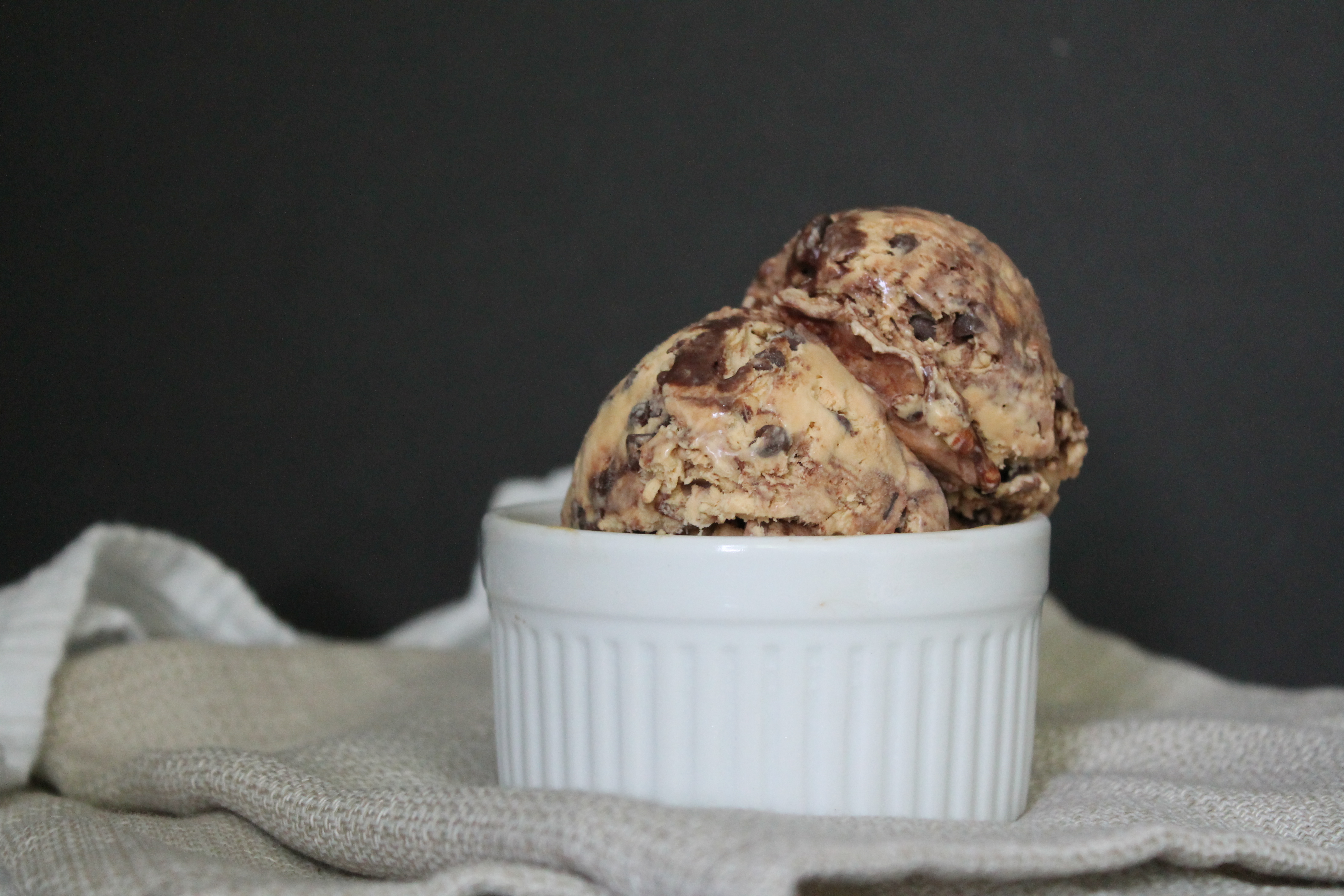 And yum!
Salted Ripple Chip Ice Cream
lightly adapted from Cupcakes and Kale Chips
makes just over 1 quart/serves 4–8
Ingredients:
¾ cup milk
¼ cup cocoa powder
¼ cup corn syrup
1–2 cups mini chocolate chips, divided
14 oz. dulce de leche (homemade or storebought)
1 tsp. coarse sea salt
2 cups heavy cream, divided
Directions:
Combined the milk, cocoa powder, corn syrup, and ½ cup mini chocolate chips in a small saucepan over low heat. Whisk until the chocolate chips are completely melted. Transfer the fudge sauce to a separate container and chill in the refrigerator at least 1 hour, or until completely cool.
In a large bowl, whisk together the dulce de leche, sea salt, and ¼ cup heavy cream.
In a mixer bowl, beat the remaining cream until it holds stiff peaks.
Fold the whipped cream into the caramel mixture, working until there are no lumps or swirls of caramel and the mixture is still thick. Stir in as much of the remaining mini chocolate chips as desired.
Remove the fudge sauce from the fridge. Pour one third of the caramel batter into a wide, shallow container with an airtight lid, followed by half of the fudge sauce. Repeat the layers, ending with caramel, for a total of five layers of caramel and chocolate. With a small spatula, swirl the fudge and caramel together using an up-and-down motion that goes from the very bottom to the very top of the container.
Cover tightly and freeze for at least 6 hours before scooping.
Enjoy!
One year ago: Green Beans Almondine
Two years ago: Chocolate Truffle Ice Cream
Three years ago: Caprice Grilled Veggies