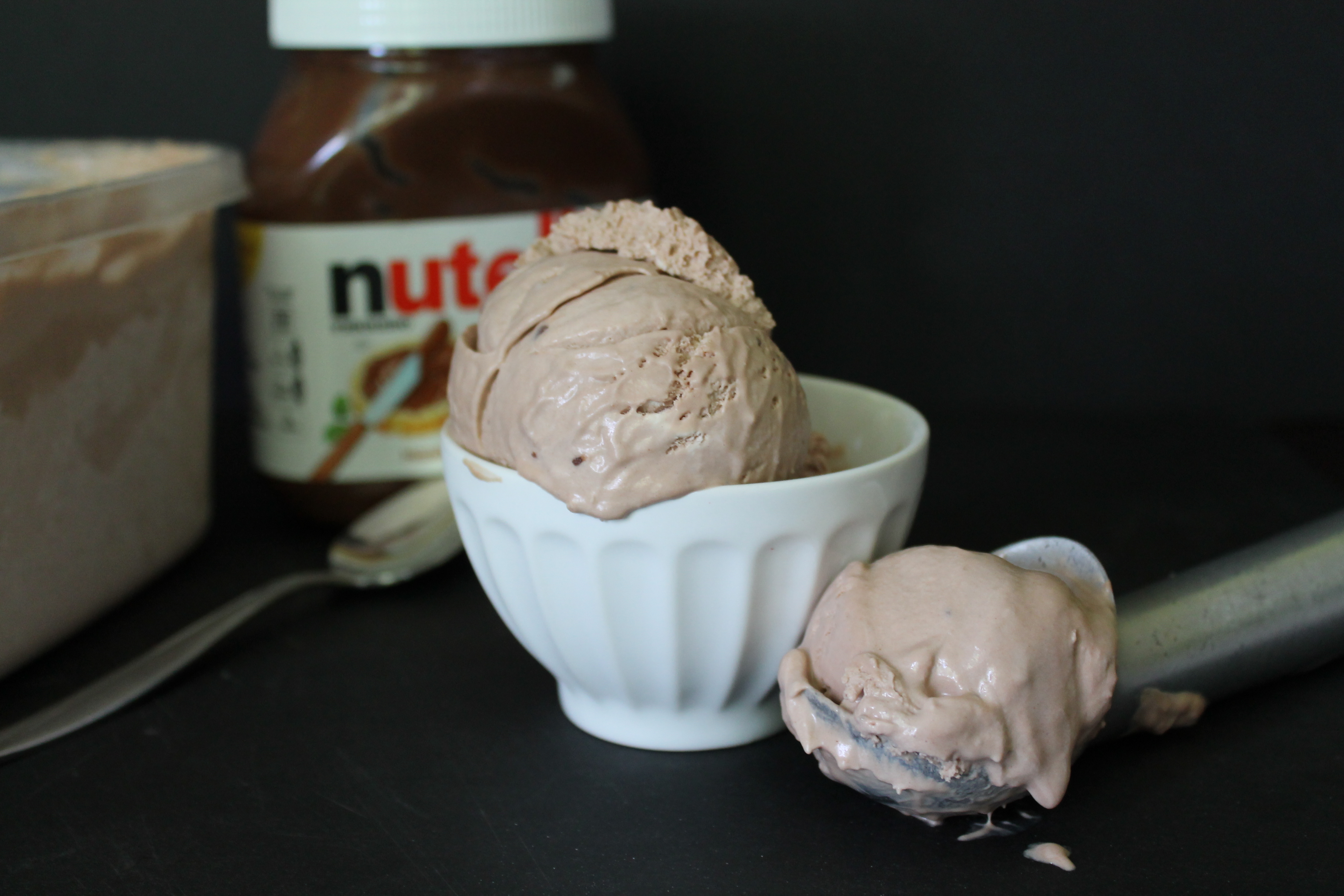 You are going to LOVE me. (Or hate me.)
I have found the perfect ice cream recipe. I mean seriously. Hang up your hat, make yourself at home, look no further, this is the best ice cream in the world. Just in time for National Ice Cream Month!
Why is this ice cream so perfect? Let me count the ways:
It has only 3 ingredients.
It requires almost no measuring.
Um, Nutella.
All you need is an electric mixer (or an arm strong enough to whip cream). No ice cream maker required! (And no more excuses!)
It takes 5 minutes to prepare.
Skill level: easier than easy. No tempering! No straining! No finicking of any kind!
The end result is creamy, cold, and just soft enough to scoop straight out of the freezer.
NUTELLA! (again)
It's foolproof.
Everyone you have ever met will be astonished that you made it and will beg you to make it again. Which will barely even be an inconvenience, except possibly for your waistline. (As a result of my frequent observation of the month-long holiday, I have gained like 5 pounds. You're eating ice cream every day this month, too, right? Or is that just me?…)
I made three batches of this ice cream in as many days. It's fairly addictive. But in my defense, the first two batches went toward the Fourth of July cookout we hosted. I have no excuse for the third…
This recipe truly is easy.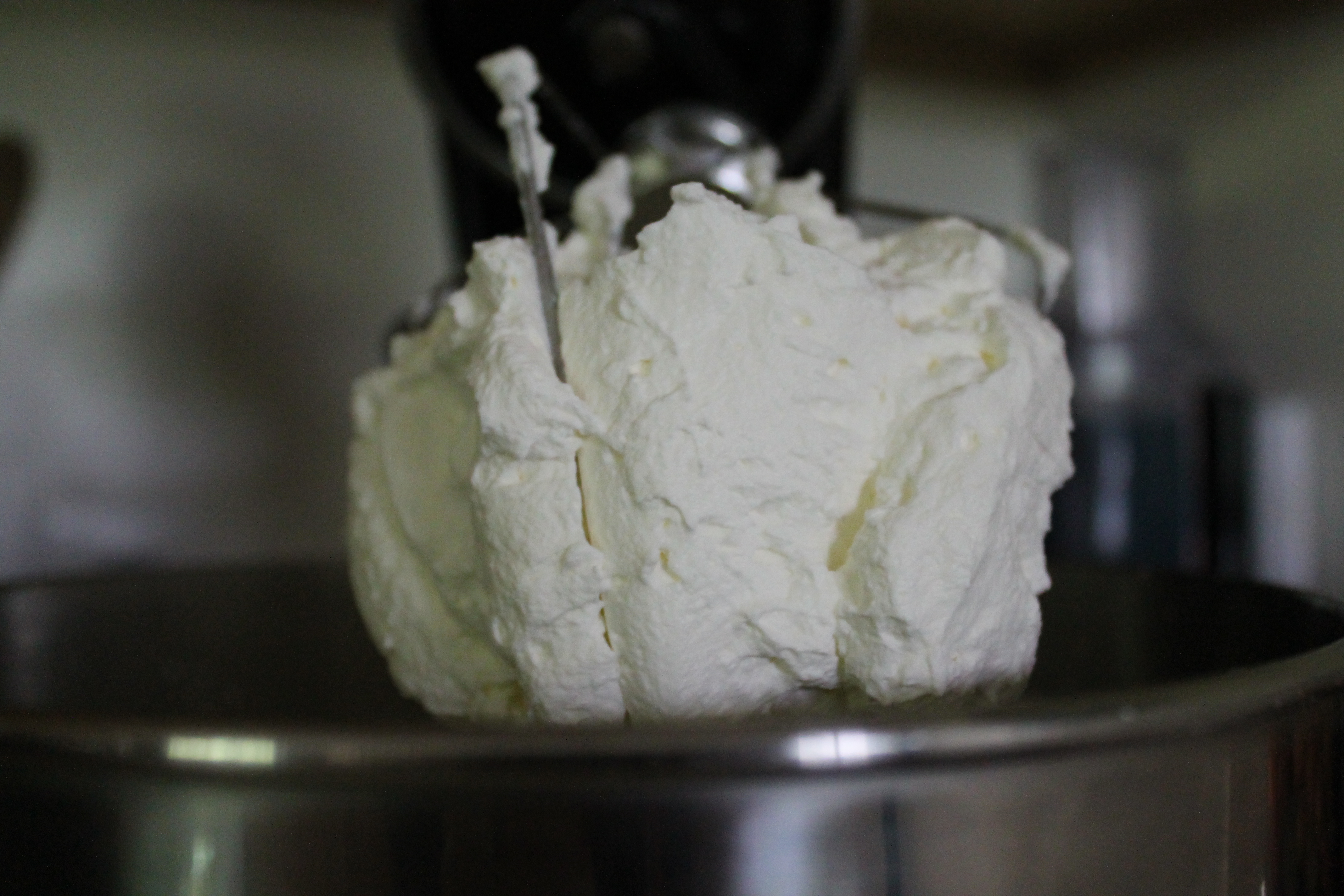 Dump the cold whipping cream into a mixer bowl fitted with a whisk attachment and turn the mixer onto the highest speed. You could definitely use a hand mixer here, or if you have arm muscles of steel you could whip the cream manually. Aim for firm peaks. The whipped cream should be stiff enough that the whisk pulls a huge amount of cream out of the bowl with it when you lift the mixer head.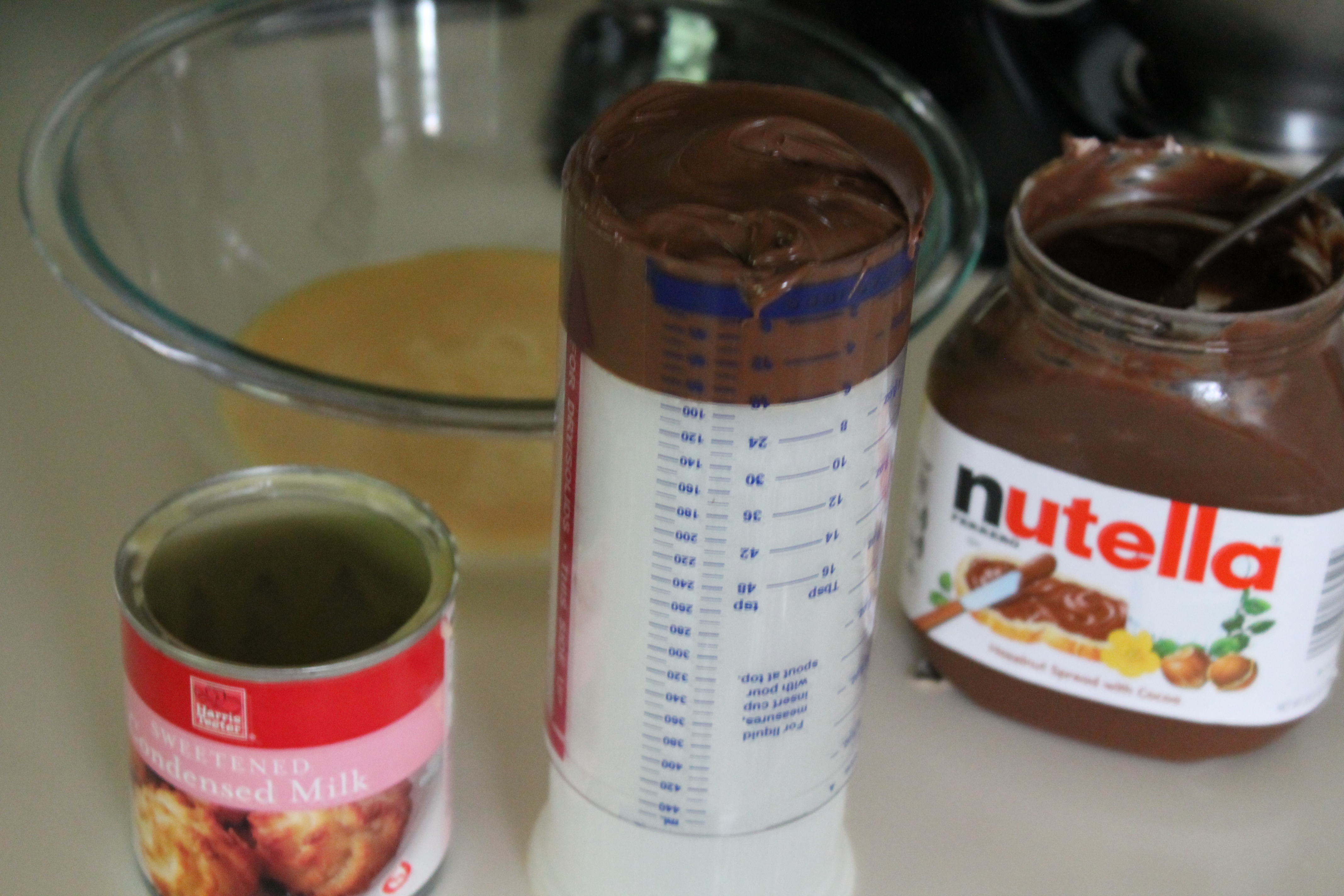 While the cream whips, stir together the Nutella and the sweetened condensed milk. You can use a spoon, spatula, or whisk, whatever makes you happy, just keep stirring until the chocolate mixture is completely smooth.
Side note: you could—if, for some insane reason, you don't want Nutella-flavored ice cream—use any flavoring you want in place of Nutella. Peanut butter? Dulche de leche? Berry sauce? Even chunky add-ins such as berries or chocolate chips can go into the ice cream (though I recommend adding them later). Sky's the limit. Just don't mess with the ratio of heavy cream to condensed milk and the ice cream will be fine!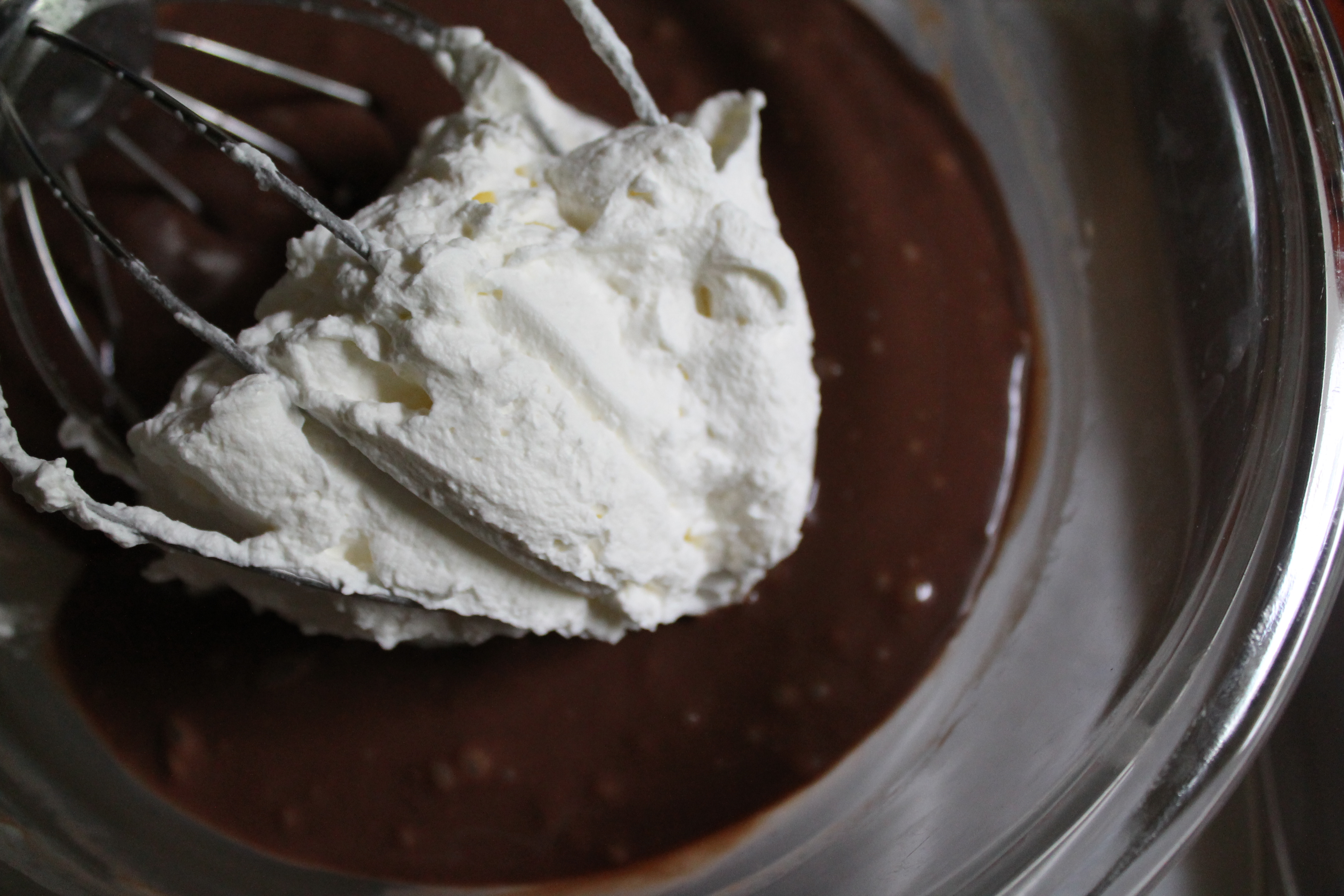 Fold the whipped cream into the Nutella mixture using a large spatula. You don't have to be too gentle here: the whipped cream should be stiff enough to keep most of its mass even as you stir in the much heavier chocolate! The goal is to get the mixture completely smooth, with as few as possible pockets of plain cream or Nutella. Any little bits of unmixed Nutella or cream will end up freezing much harder than the rest of the ice cream (though this isn't necessarily unpleasant, just not quite as elegant), because each component needs the other to create a silky smooth texture in the ice cream.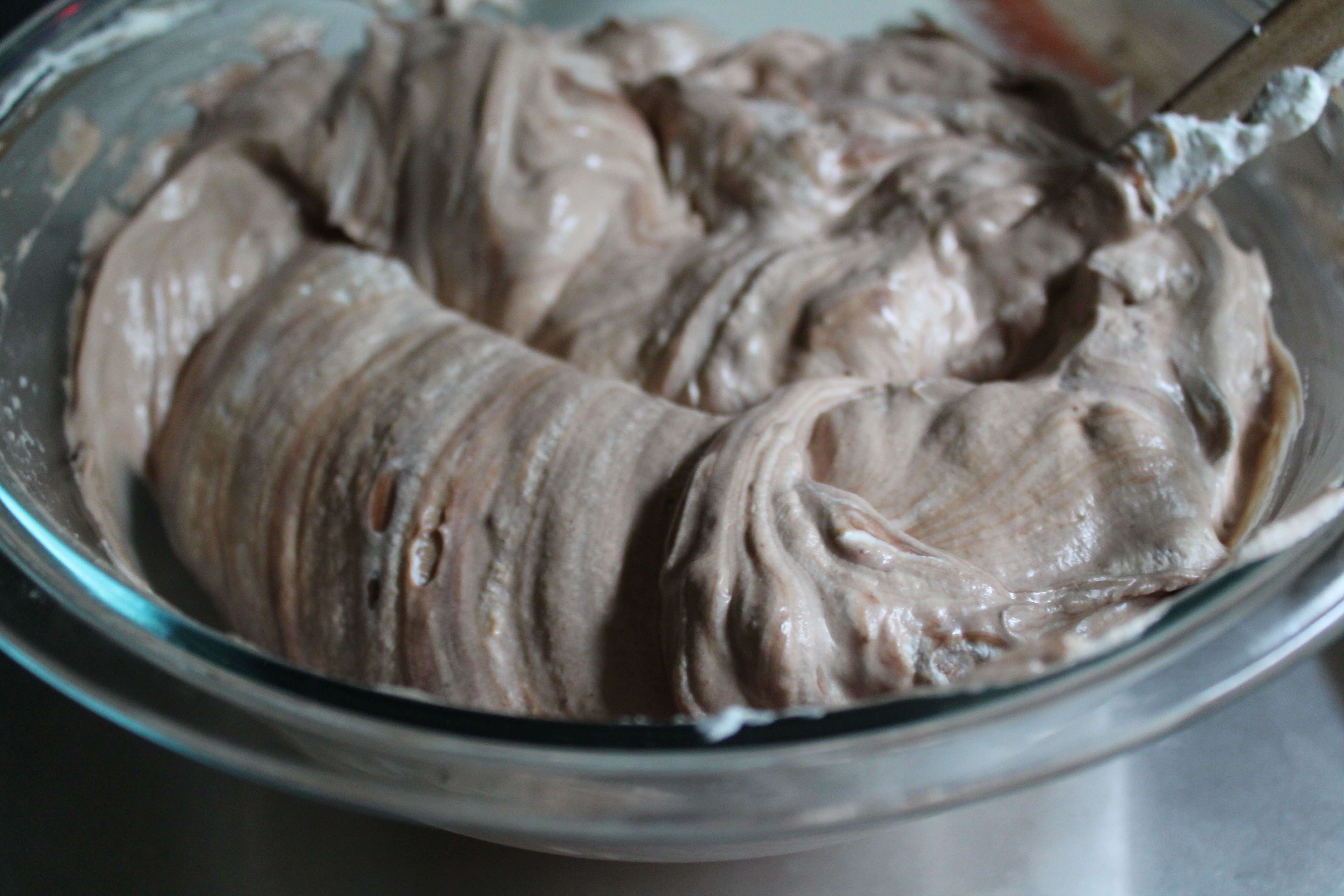 Now comes the truly hard part. Scoop the ice cream into a large container and cover tightly. Freeze for at least 6 hours before scooping.
Six hours! It's an eternity. At least you can lick all the mixing implements without even a niggling worry about any raw eggs, right?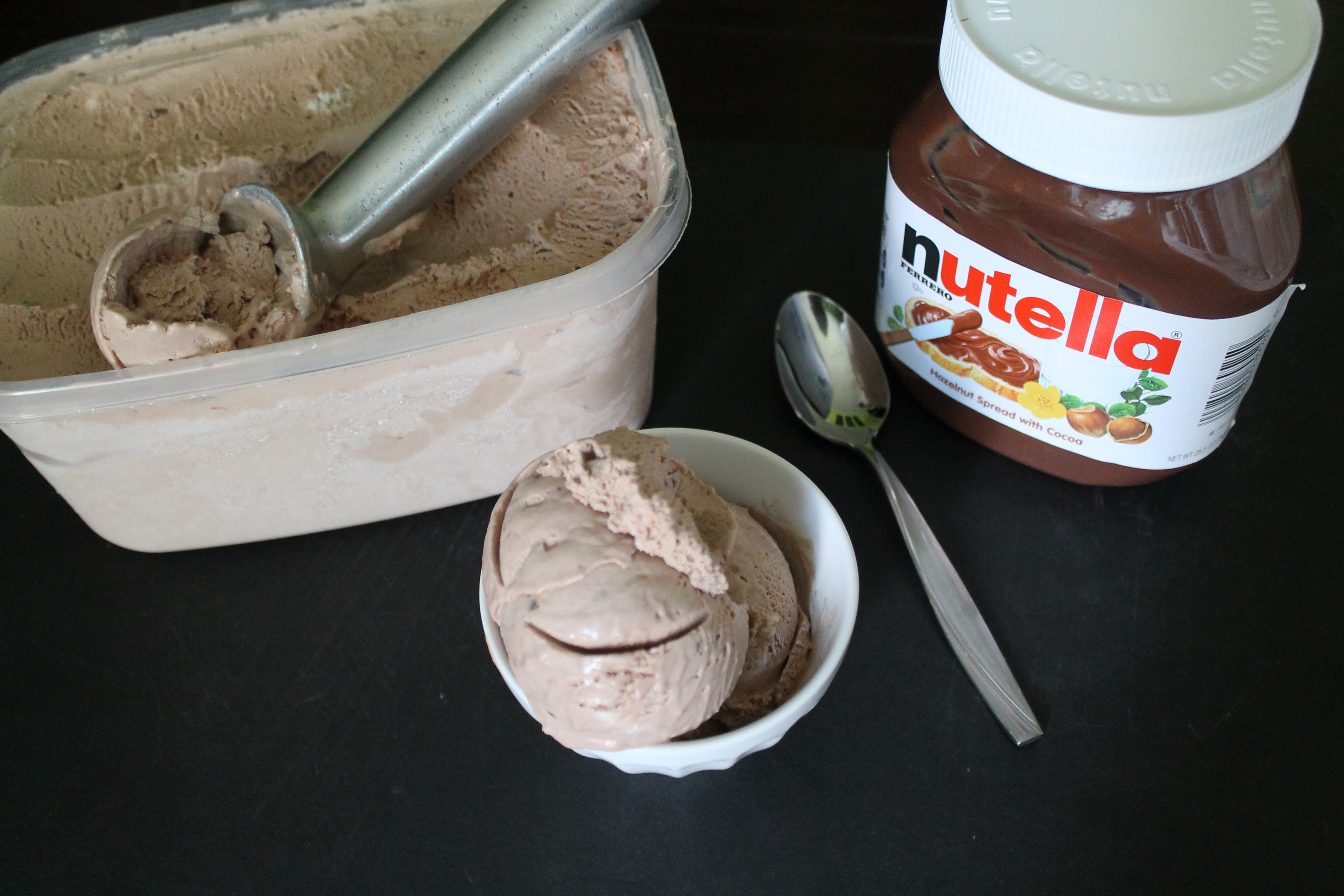 When the ice cream is frozen firmly, scoop and serve as desired.
No Churn Nutella Ice Cream
from Hun…What's for Dinner?
makes 1½ quarts/serves 8
Ingredients:
2 cups heavy cream
1 14oz. can sweetened condensed milk
½ cup Nutella or other chocolate hazelnut spread
Directions:
Whip the cream to stiff peaks. It should maintain shape and stick to the beaters when they are pulled out of the bowl.
Stir together the condensed milk and Nutella.
Using a spatula, fold the whipped cream into the Nutella mixture. Continue folding until there are no more streaks of Nutella or whipped cream. The mixture should be thick and still stiff enough to hold its shape.
Scoop the Nutella mixture into a large container and cover with an airtight lid.
Freeze at least 6 hours before serving.
Enjoy!
One year ago: Roasted Beets with Creamy Horseradish Sauce
Two years ago: Green, Egg, and Cheese Bagel Sandwich
Three years ago: Artichokes and Hollandaise