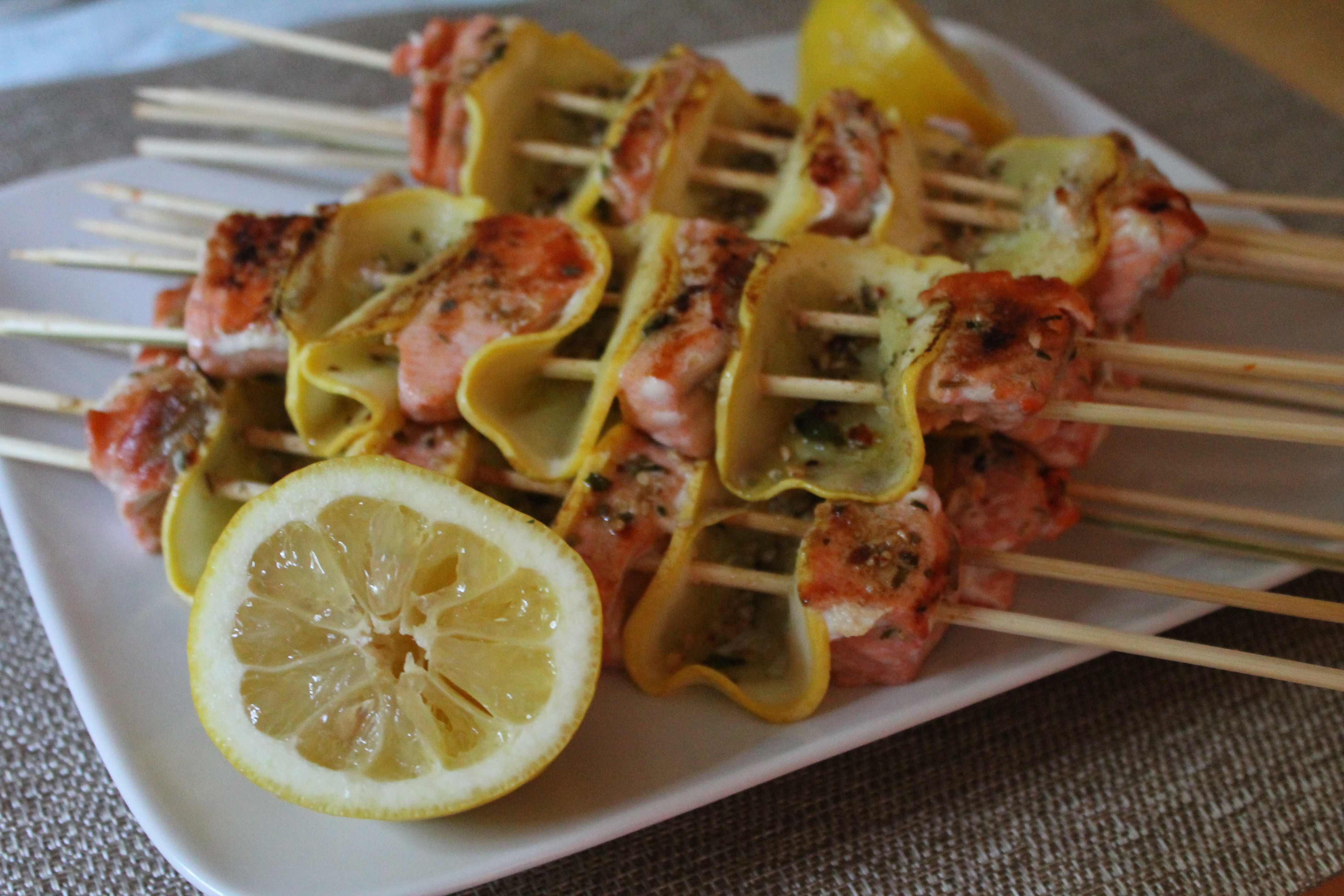 Um…do you ever get all excited about a picture of a recipe, only to read the ingredients and realize you totally misinterpreted what you saw in the picture?
Yeah.
I found a beautiful picture of salmon kebabs this week and did a little dance about how pretty the squash medallions looked with the salmon and how interesting the combination was…only to realize the original recipe had thinly sliced lemon threaded between the chunks of salmon, not yellow squash. Oops.
But since I had two beautiful yellow squashes from the CSA this week, I forged ahead anyway! And let me tell you, these kebabs were perfection!