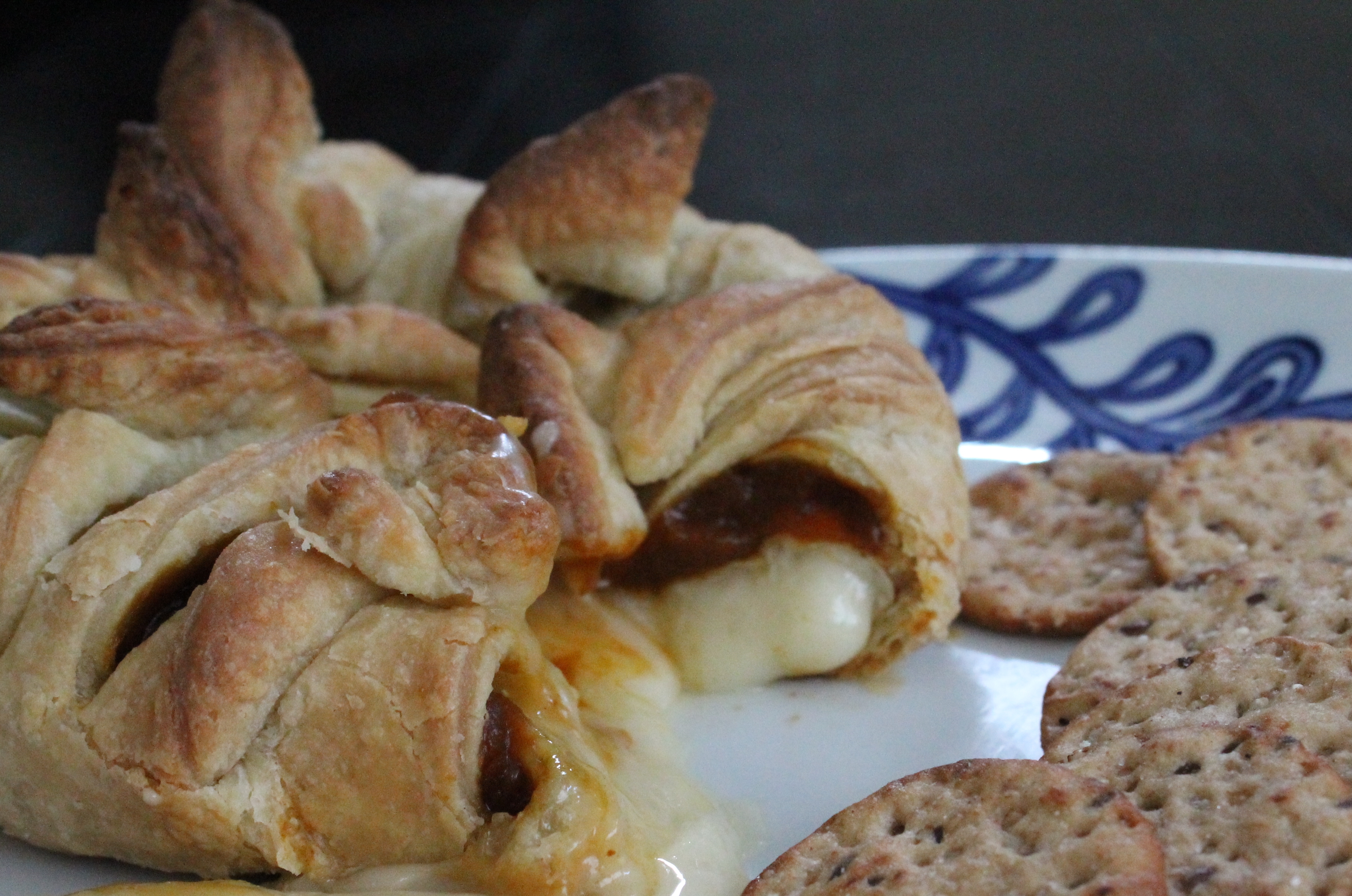 Let's talk about really easy, elegant appetizers. Appetizers that look like they took a lot of work, but in fact, took you about 5 minutes. Appetizers that are amazing and yummy and full of butter and cheese. Like appetizers should be.
Because it's appetizer season!
(Around our house, we readily agree that the only reason to be excited about the Superbowl is good food.)
This baked Brie is so simple and so delicious! It will be a huge hit at any party, whether you plan to eat it on the couch in front of a big TV or around a table with a group of girlfriends.