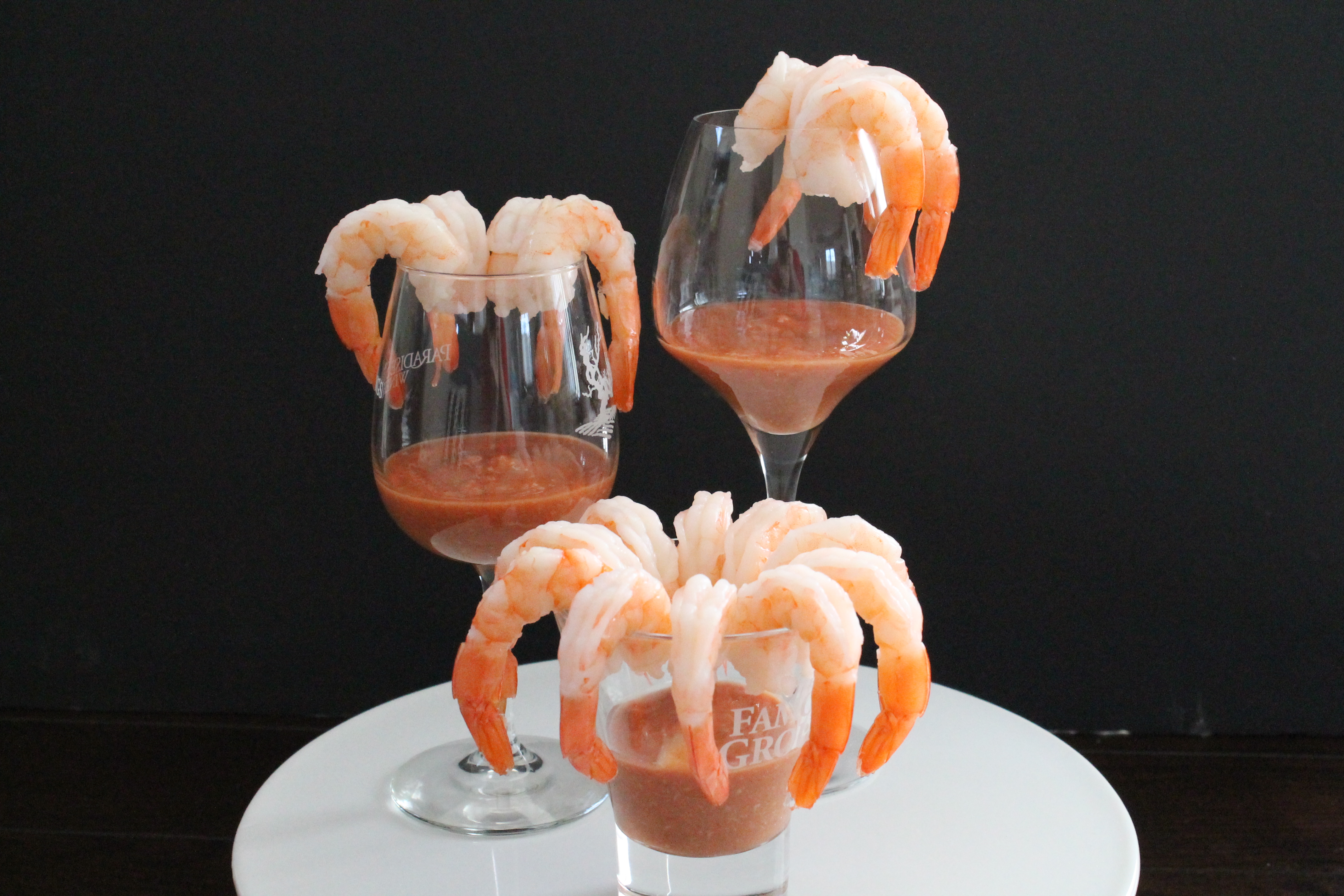 Happy New Year!
I meant to share this with you on New Year's Eve. Appetizers, for me, are the essential New Year's celebration food, and I wanted to throw your taste buds a little party.
Oh yes, I had all kinds of grand plans for our rockin' New Year's celebration…though grand is totally an exaggeration, because, to be honest, we were just tired this year. We just moved. Family holiday events, while fun, were exhausting. And Baby Girl is routinely forcing me to take naps at weird times.
Which meant that this easy shrimp cocktail was actually the only appetizer I managed to make for our little "celebration." And we rang in the new year much the way we do any other midnight: me reading on the couch while Dave played a video game. *Cue noisemakers…*
But…at least this shrimp cocktail was jazzy and spicy! It certainly has a kick, even though our New Year's was totally bland.
Really, this cocktail sauce is everything I've always wanted. A lotta flavor, barely any effort. (Plus, my wine glasses aren't really getting any other kind of action these days…)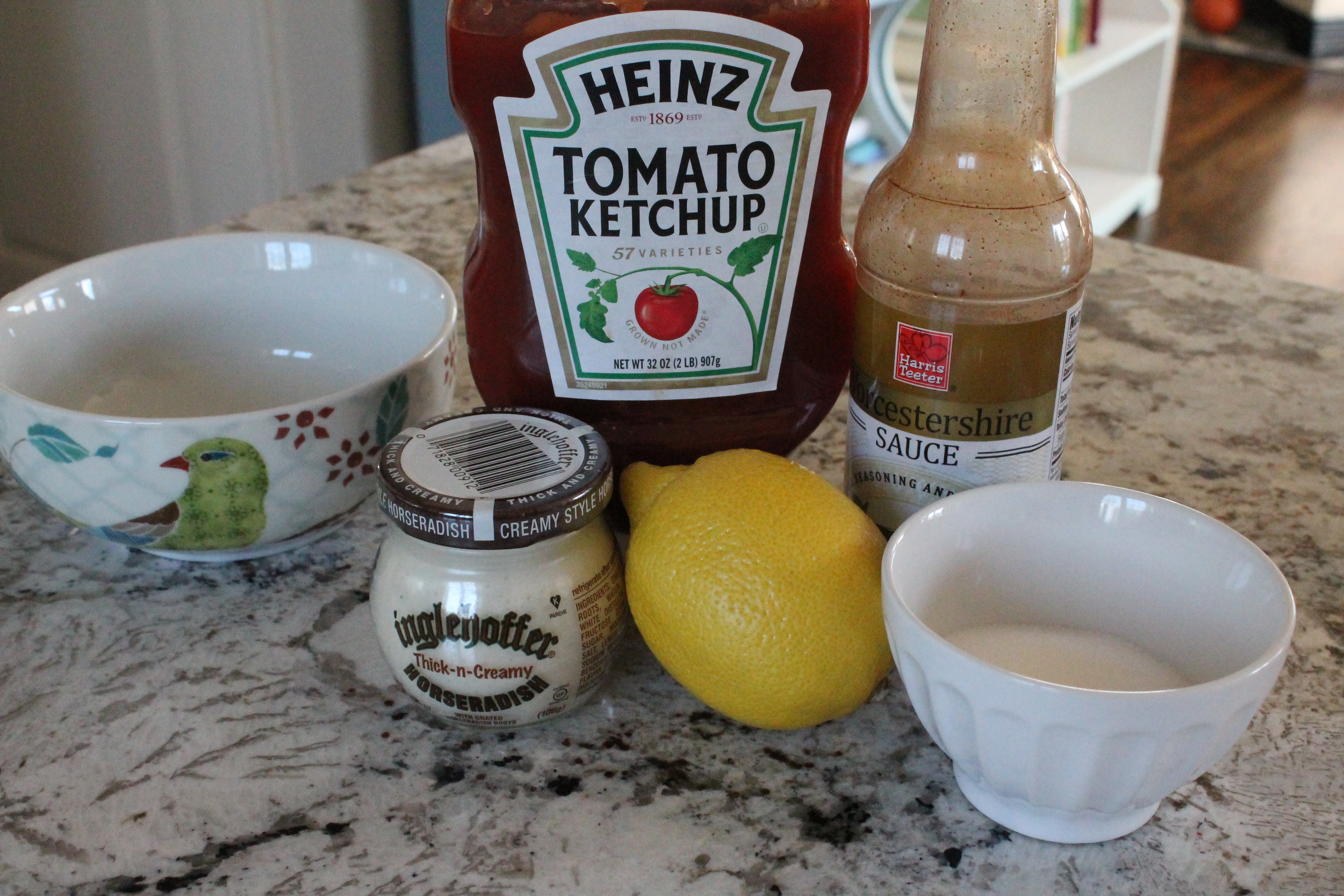 I piled a whole lot of horseradish into the sauce. I really like the contrast of the sharp spice against the sweet shrimp. I also made sure to buy a brand of horseradish whose first ingredient was actually grated horseradish root, because I wanted the real deal!
But here's where I should warn you that the longer the cocktail sauce sits, the stronger the flavors get! That includes the horseradish…so if you don't like a spicy cocktail sauce, then use the smaller amount of horseradish in yours!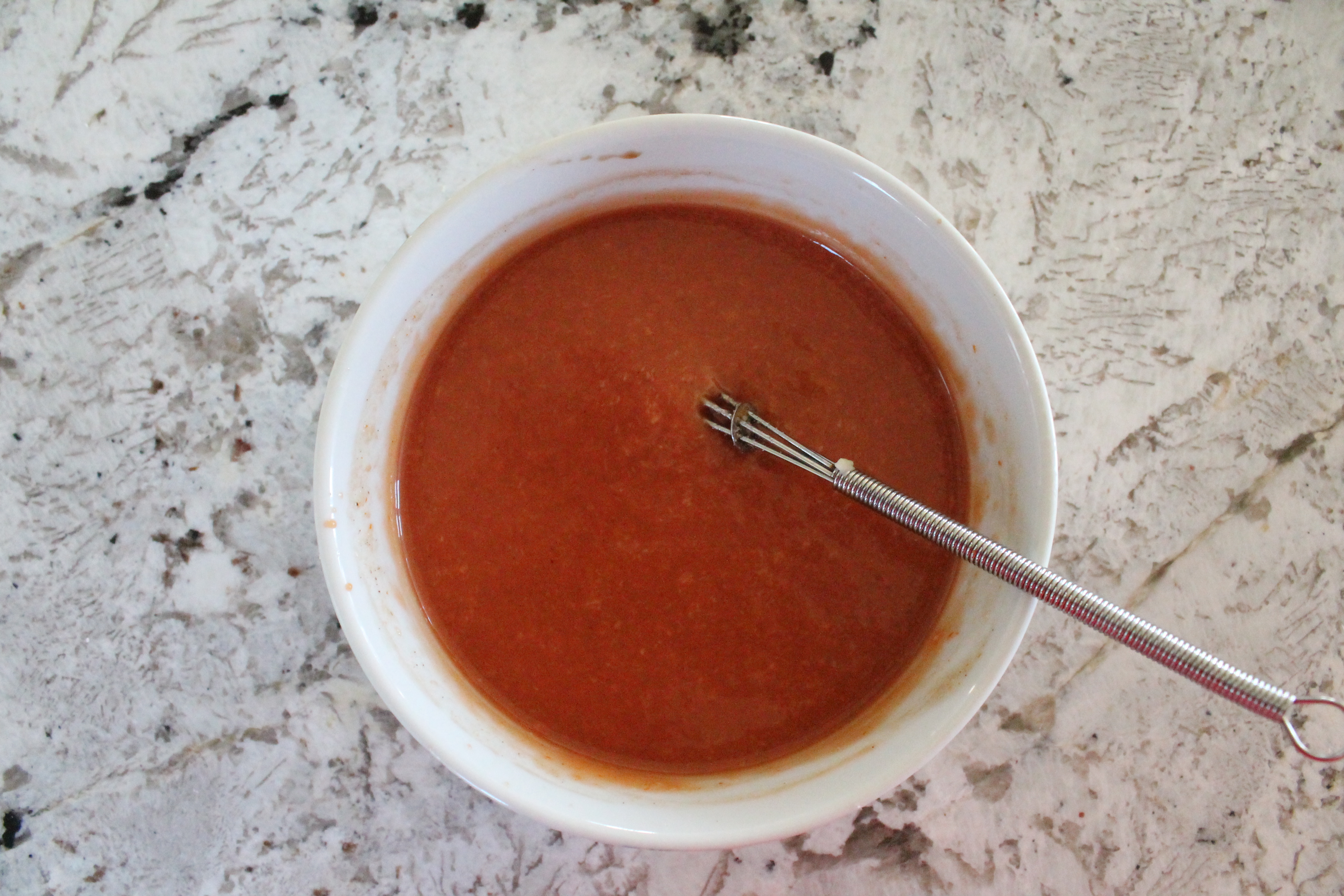 Cocktail sauce is super easy. Simply measure (or eyeball it, I won't judge) the ingredients and then stir.
Taste and adjust as needed. I started with the smaller amounts and then added a bit more lemon and a bit more horseradish to mine. (Then, later, I upped the ketchup after the horseradish kicked in!) It's not a science. But it is delicious!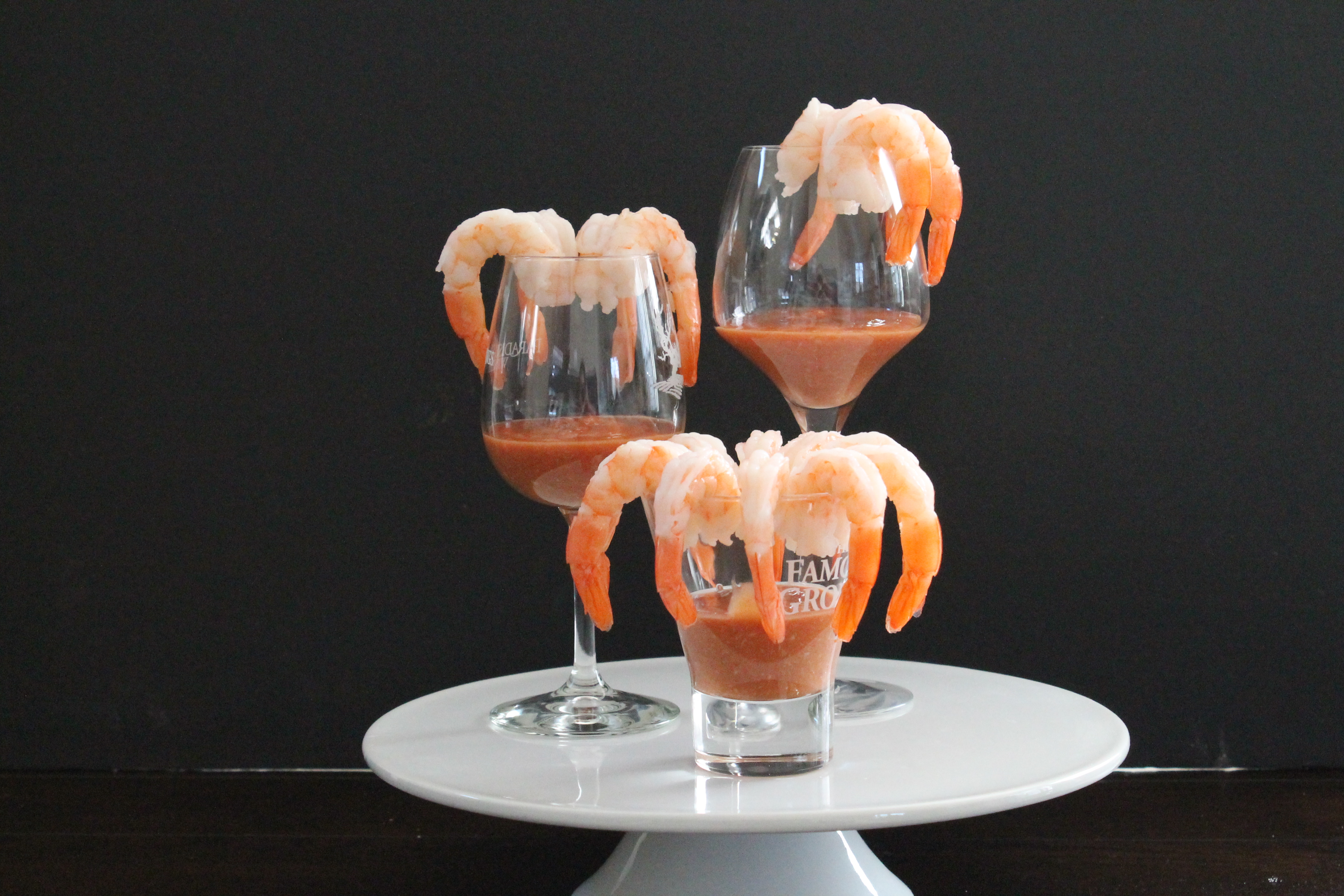 Add pre-cooked, peeled and deveined shrimp and you are good to go! I always make sure to rinse and pick through my shrimp even when they are theoretically ready to eat. I still managed to find a few that had their icky veins in tact. Don't want to eat those!
This recipe serves a crowd, but if you want to share with just a few people, cut it in half.
Shrimp Cocktail
barely adapted from Frank Anthony
serves 8–10
Ingredients:
½ cup ketchup (Heinz)
2–2½ tbsp. prepared horseradish
3–4 tbsp. fresh lemon juice
2 tsp. Worcestershire sauce
hearty pinch of salt
pinch of sugar (optional)
2 lbs. pre-cooked, peeled and deveined 21-30ct. shrimp
Directions:
Stir together the ketchup, horseradish, lemon juice, Worcestershire, salt, and sugar (if using). Taste and adjust horseradish and lemon as needed.
Spoon the cocktail sauce into a serving bowl and arrange the shrimp around it. Serve chilled or at room temperature. Store in the refrigerator.
Enjoy!
One year ago: Chocolate-Date-Nut Balls
Two years ago: Whole Wheat Spaghetti
Three years ago: Quinoa-Stuffed Acorn Squash