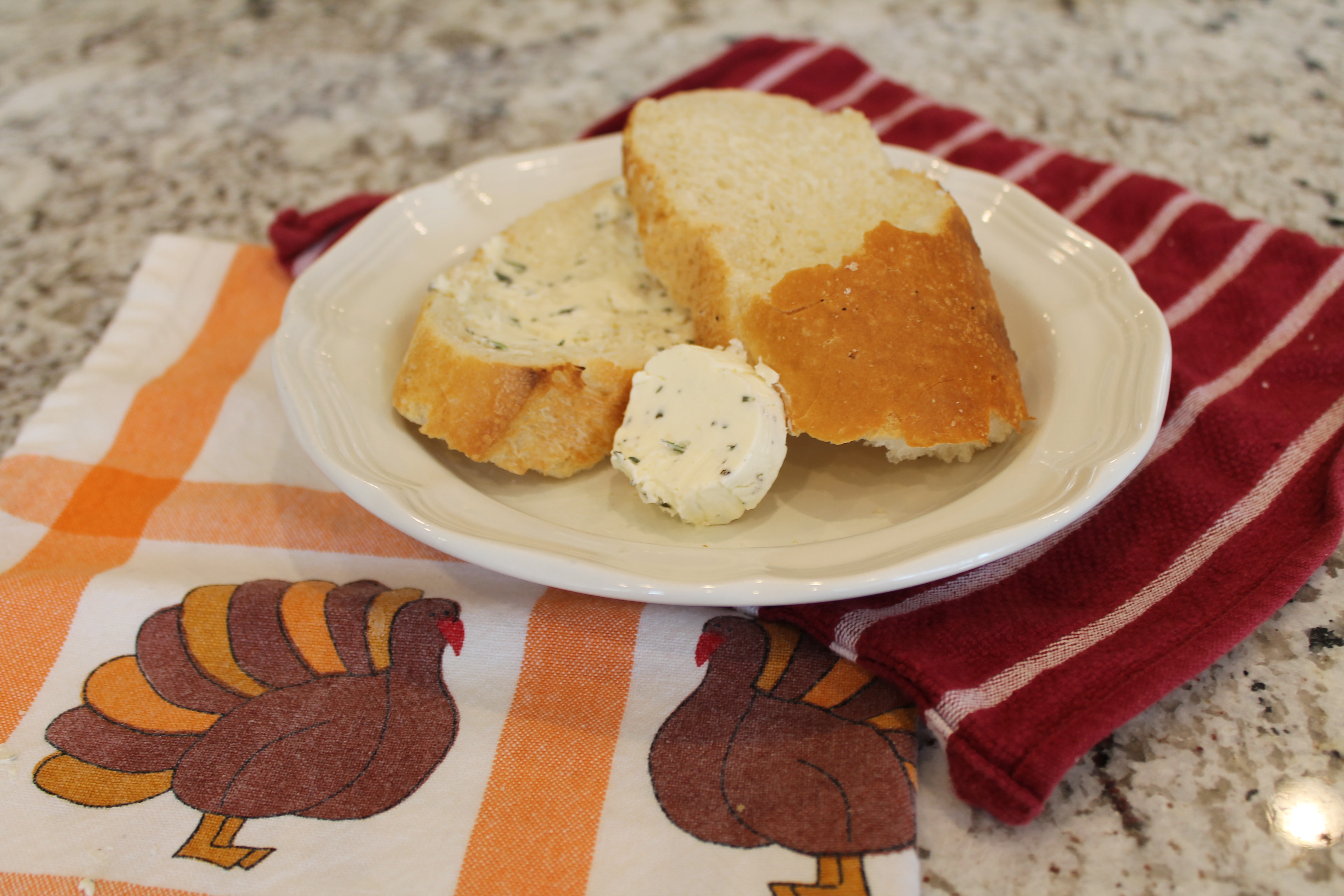 Happy Thanksgiving!
I hope you are enjoying (or soon will be) time with family and friends this Thanksgiving! For my part, we are in California with my husband's extended family—and 35 people will be sitting down to share dinner this evening!
As you may imagine, I've been a little bit caught up in the frenzy of activity surrounding me. But yesterday I thought of you (in between baking 7 pies. Yes. SEVEN) and I made you some herb butter!
Fancy herb butter seems like the perfect way to add a little pizzazz to Thanksgiving (or Christmas, for that matter). It takes about 5 minutes to make, and it just adds a special touch to rolls and mashed potatoes. I especially recommend whipping up some herb butter if you are…erm, let's call it "accepting grocery store help to get the meal on the table" (a.k.a., purchasing ready-to-serve bread, or making flaked mashed potatoes). I won't judge you. Getting an enormous meal on the table is a huge feat, no matter how you accomplish it!
I'm just saying that herb butter will make everything on your table delightful, whether made from scratch or not.
And the best part about herb butter is that you can pull it off at the last minute! This version uses herbs that are commonly packaged together as "poultry herbs," so you probably already have them in your house!