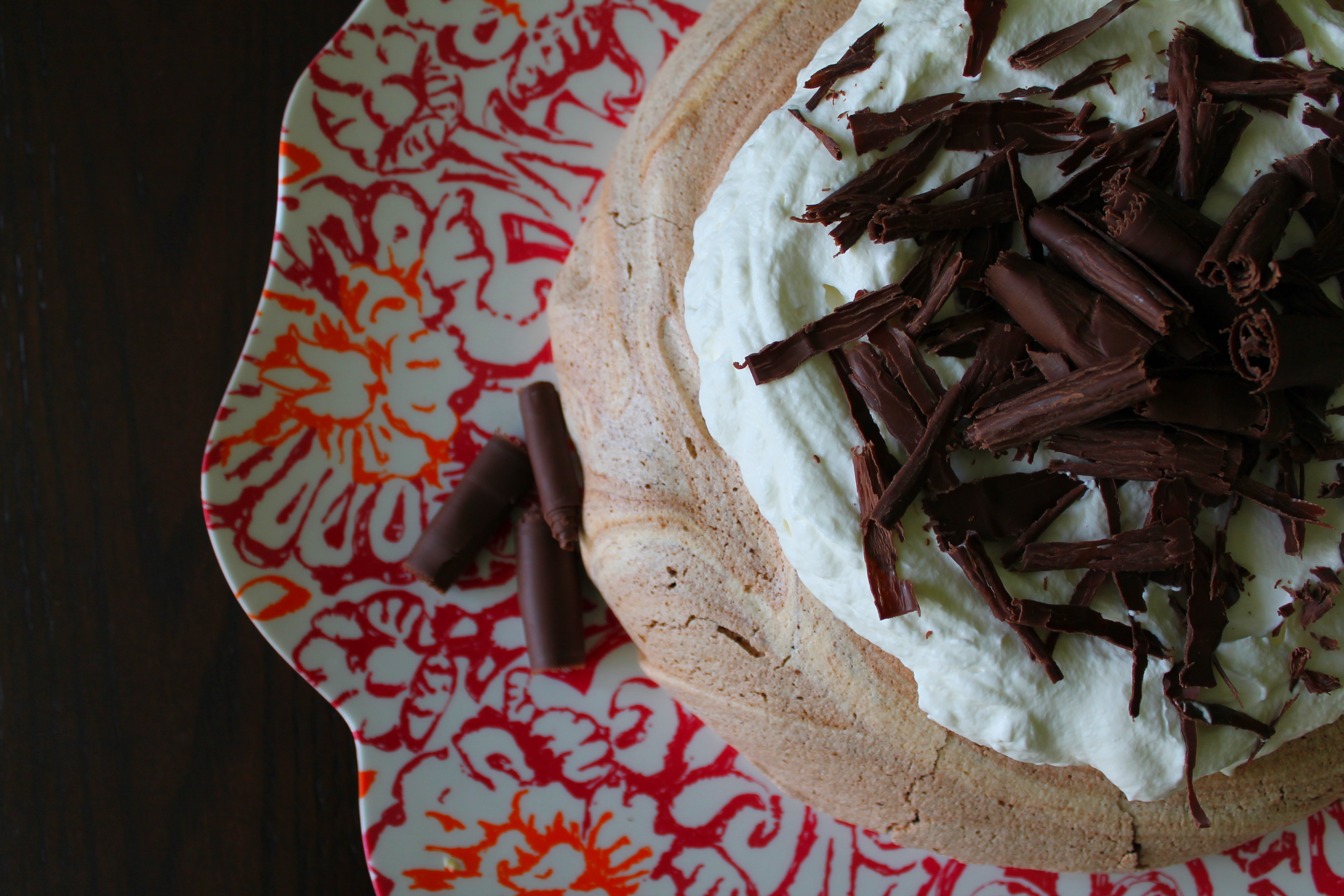 It's summer. It's hot. I sometimes have to wear a bathing suit.
But I still want chocolate desserts. (So sue me. I don't like fruit, remember?)
So let's just settle back and imagine the perfect summery chocolate dessert. One that is light and airy and melts in your mouth. One that doesn't feel like it's going to make that whole bathing suit situation impossible.
And here it is: pavlova!
Pavlova is basically a meringue cake, which you can top any way you'd like. I went for whipped cream (hiiiiiighly recommended) and chocolate shavings, but you could totally throw on a handful of your favorite summery berries and make this dessert even more festive. It's fudgy in the center but not too rich; it's crisp at the edges…and that melt in your mouth thing?—totally happening. This is a delicious chocolate dessert that feels like it was invented for summer.
This is a dessert that requires patience, but happily, not much effort!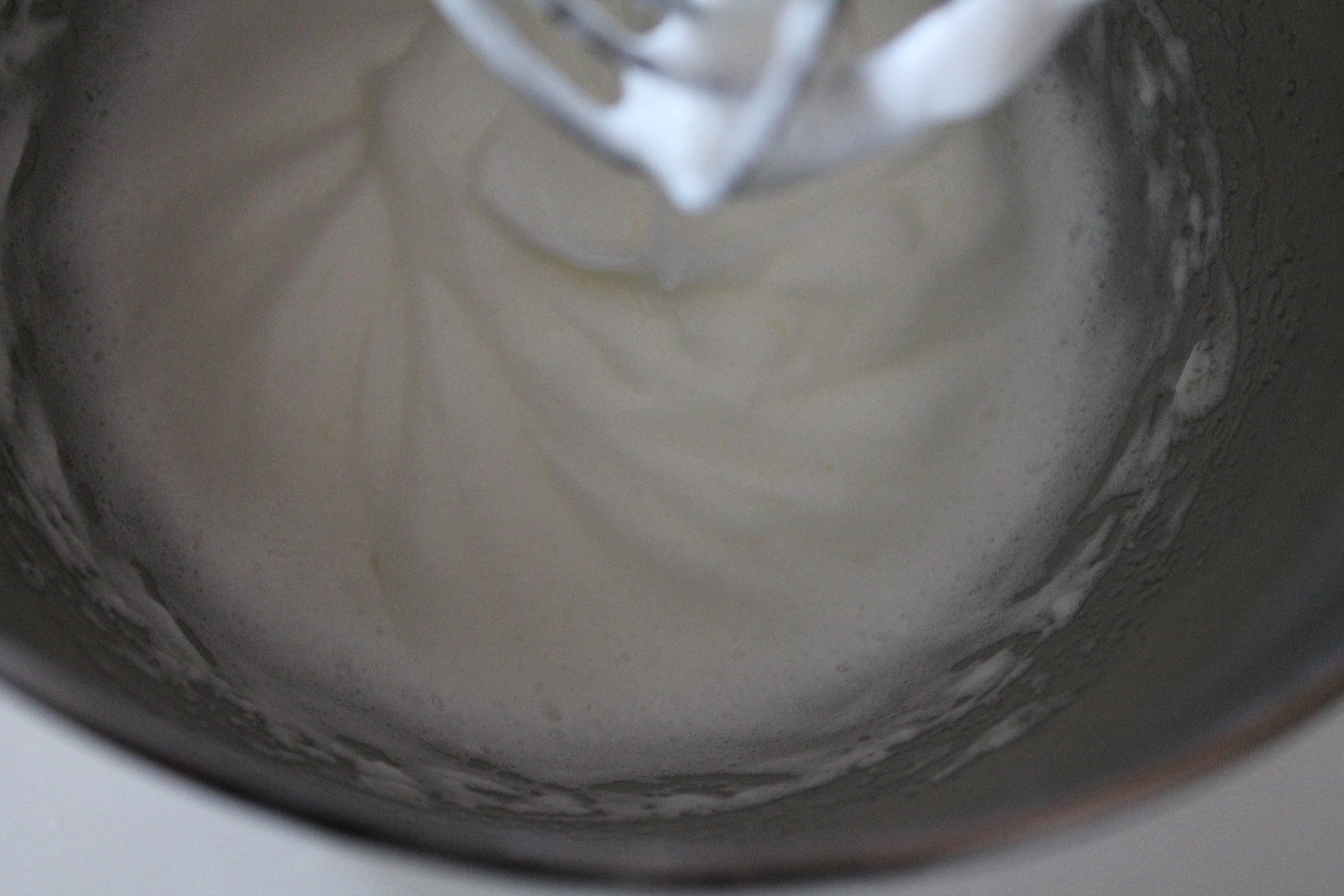 Making the meringue is easy. Just drop egg whites and salt into your stand mixer and turn it on high.
When the whites are frothy and able to hold their shape, gradually start adding in the sugar. (I did this with the mixer on, and it was fun to watch the meringue slowly becoming glossier and glossier.)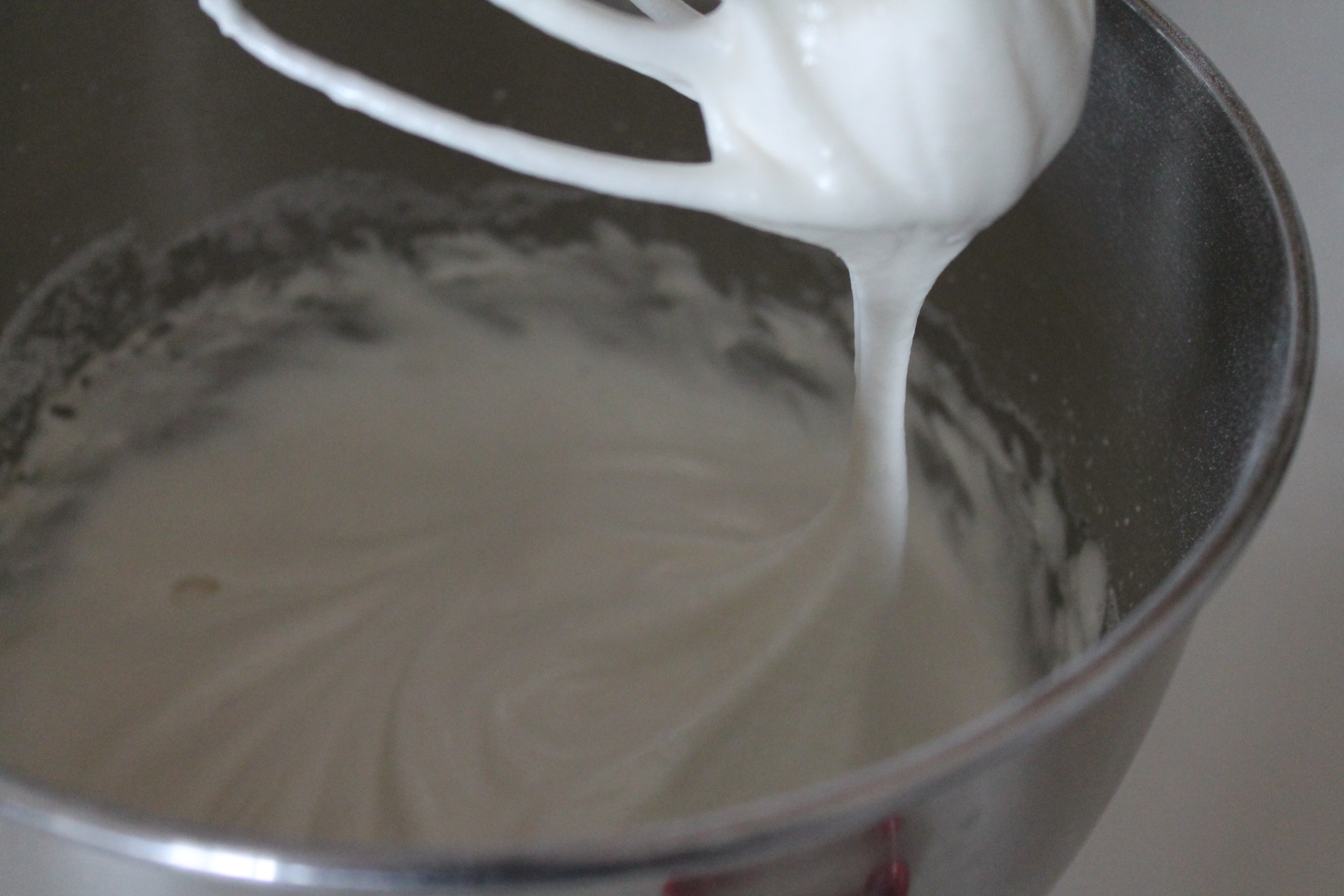 Once all the sugar is in, the meringue should be quite thick.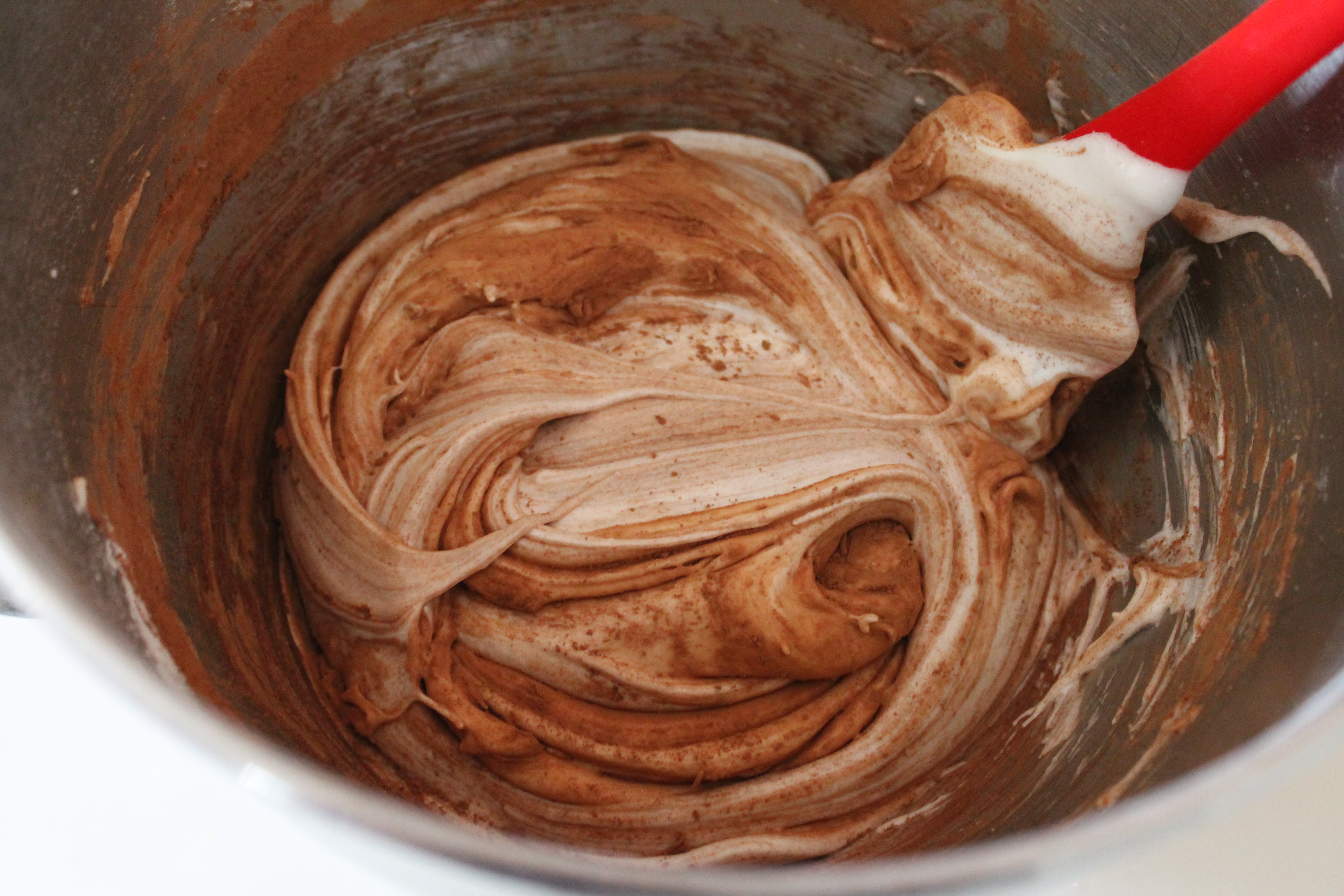 Add a tiny splash of lemon juice, then stir in the cocoa powder. The goal here is to leave the cocoa in swirls rather than mixing it in completely. You don't want to have loose powder floating around, but if you mix too much, you will lose the slightly swirly effect in the finished pavlova. (Don't worry, the swirls are purely aesthetic; if you prefer to go ahead and mix the cocoa in all the way, your dessert will still be delicious and attractive!)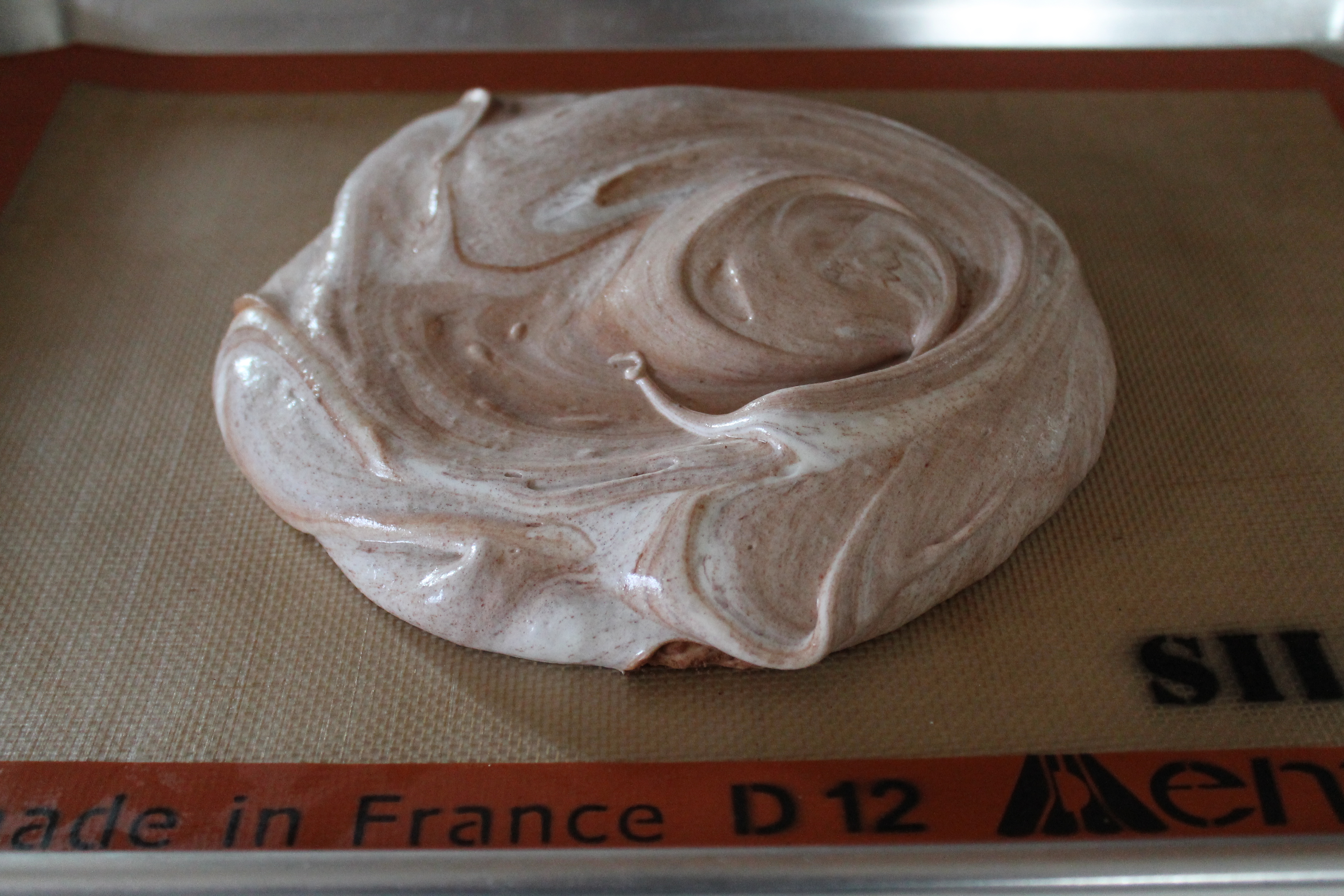 Now dump the chocolatey meringue out onto a lined cookie sheet. Spread it carefully into a circle or oval about 2″ tall.
Bake for 1 hour and 15 minutes at 300°. Keep the door closed, and turn the oven off. Leave the pavlova in the oven for 1 hour more.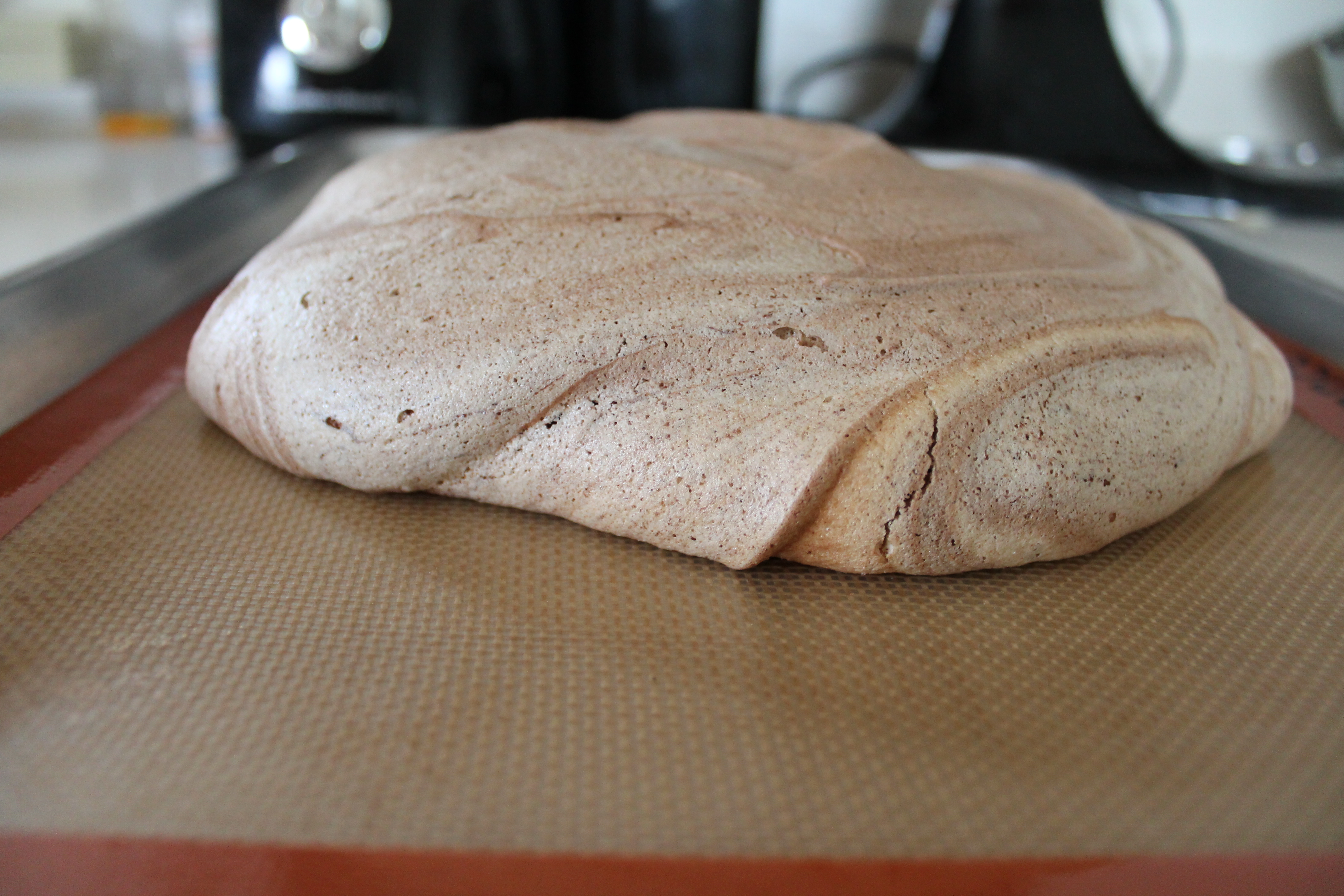 Remove it from the oven! Let it cool completely, then transfer to a large serving tray. Top with lightly sweetened whipped cream, and any other toppings you desire!
Rustic Chocolate Pavlova
lightly adapted from Cook Yourself Thin
serves 8
Ingredients:
4 egg whites
¼ tsp. salt
1 cup sugar
scant ½ tsp. lemon juice
1½ tbsp. cocoa powder
1 cup heavy cream
¼ cup confectioner's sugar
chocolate curls or shavings, for garnish
Directions:
Preheat oven to 300°.
In a mixer bowl, whip the egg whites and salt until they are stiff enough to hold their shape.
With the mixer running, gradually pour in the sugar. The meringue should become very thick and glossy. Stir in the lemon juice.
Sift the cocoa powder into one corner of the bowl. Using a spatula, gently fold in the cocoa until there are no large, exposed clumps, leaving the mixture streaky.
Carefully pour the meringue onto a lined cookie sheet and sweep it into a wide circle about 2″ thick using the spatula. No need to be too precise; swirls and lumps are acceptable.
Bake pavlova for 1 hour and 15 minutes. Turn the oven off and do not open the oven door. Let the pavlova rest in the oven 1 additional hour.
Remove the pavlova from the oven and let it cool completely on a wire rack.
Just before serving, whip the cream and confectioner's sugar to stiff peaks and spoon over the meringue cake. Top with chocolate shavings (or even berries) if desired.
Serve immediately. The meringue will become soggy the longer it has to absorb the cream on top.
Store leftovers in the refrigerator in an airtight container no more than 48 hours.
Enjoy!
One year ago: Tabbouleh Pitas with Feta
Two years ago: Marbled Mocha Coffee Cake
Three years ago: Spicy Tuna Burgers