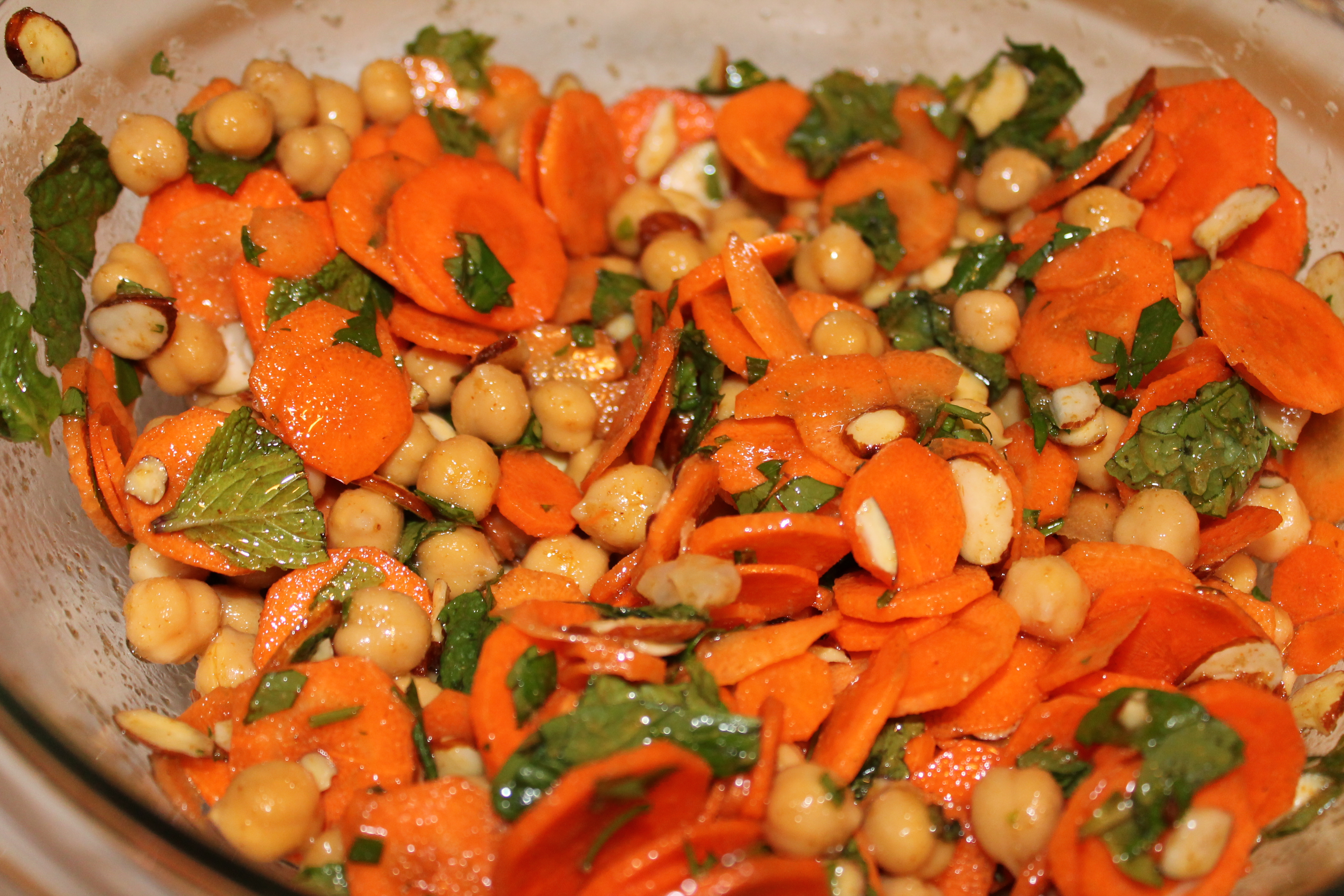 This salad hit me out of the blue. I was just scrolling through one of my favorite blogs, 101 Cookbooks, when I spotted this yummy bowlful and suddenly realized I had all the ingredients in my kitchen, and that I had a potluck to go to that very night.
What a stroke of good luck!
Come on. Make some Moroccan-spiced, greens-free salad with me.
First, make your cumin vinaigrette. You could go the fancy route and toast your own cumin seeds and grind them yourself. I, personally, took the easy route and used ground cumin.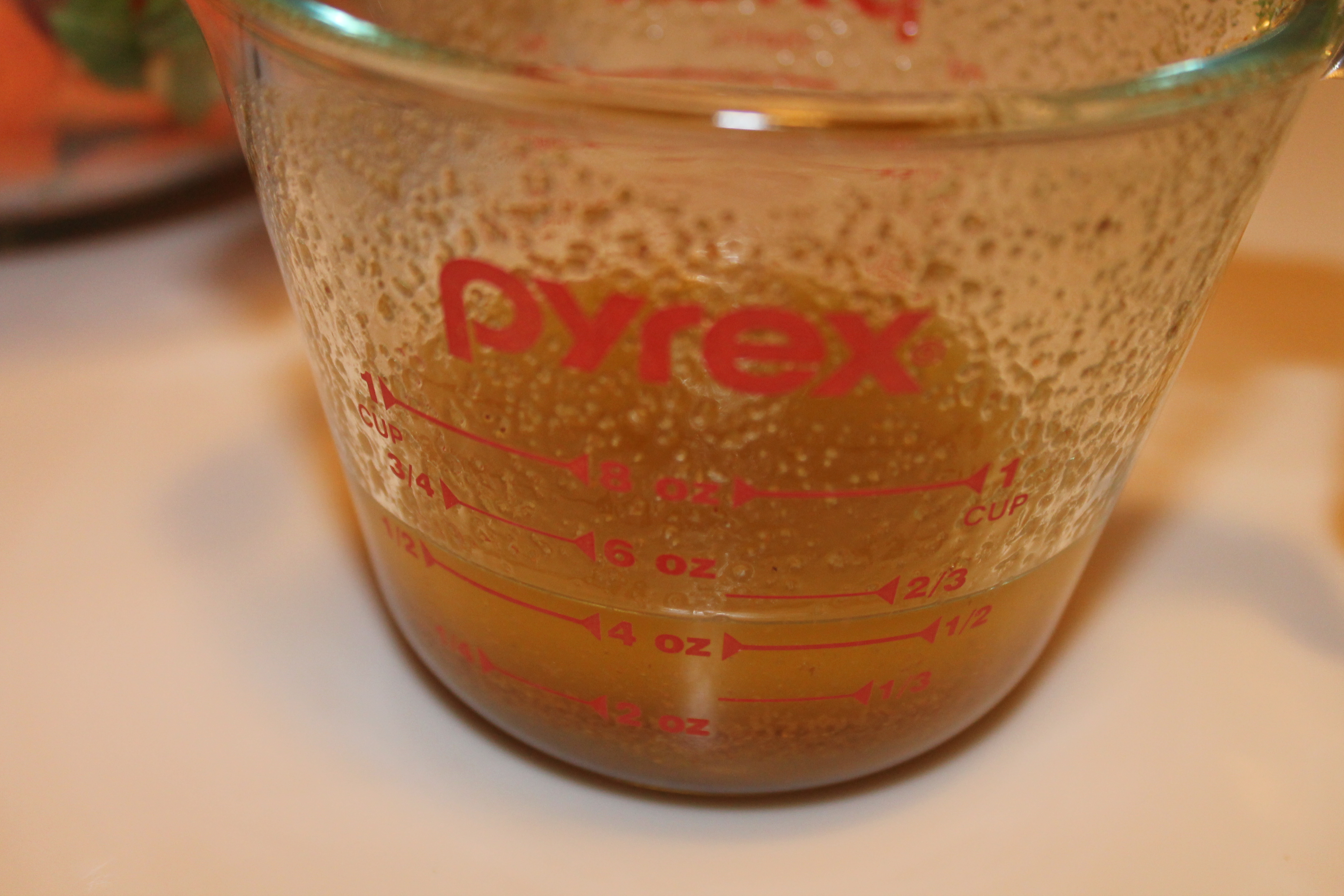 Mix together cumin, oil, honey, lemon juice, salt, and cayenne. Set aside.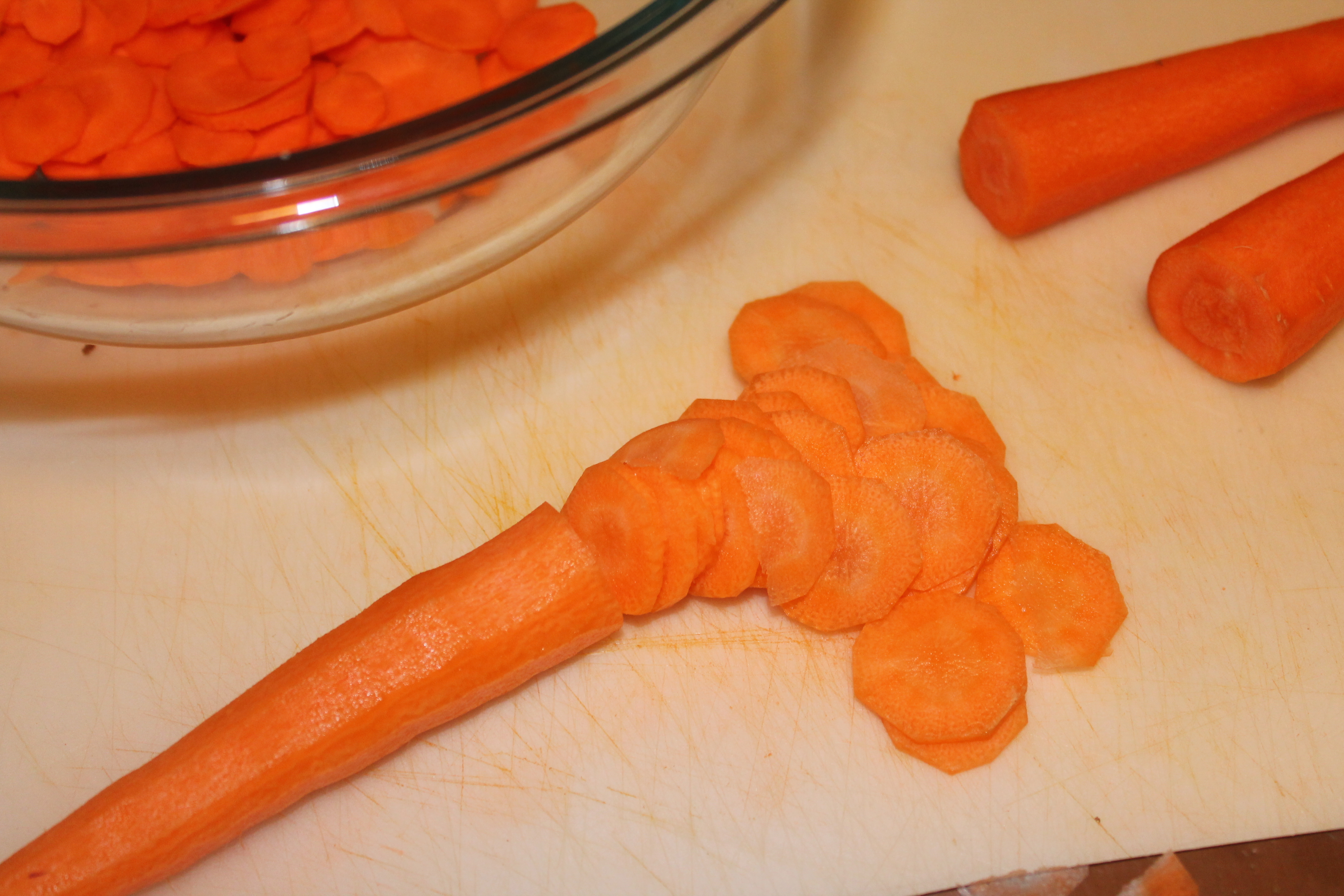 Peel your carrots, then slice them as thin as humanly possible. I don't have a mandolin, so I did this by hand, but some of the carrots were not quite as thin as I would have liked. If you have a mandolin, go ahead and use it!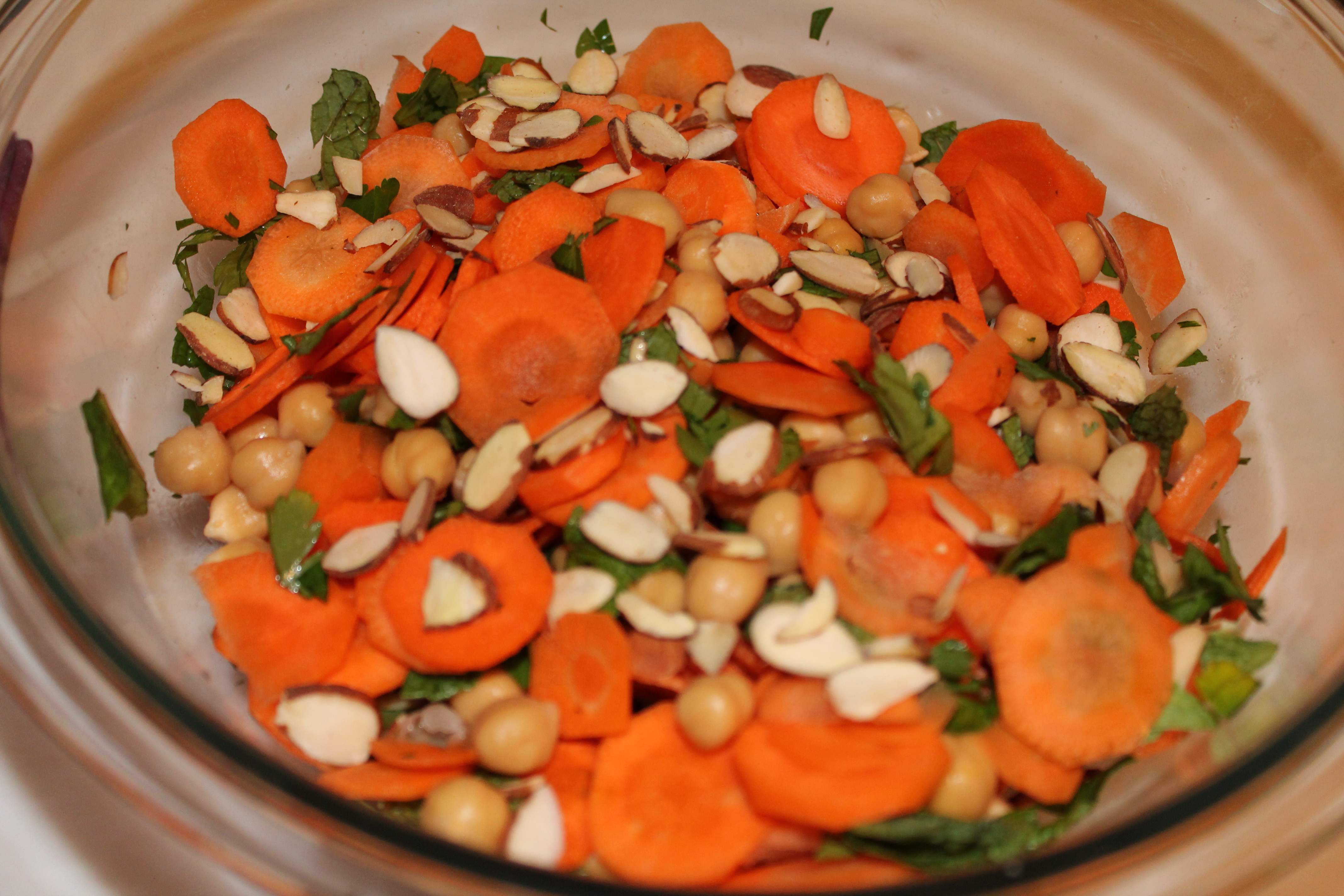 Toss the sliced carrots with chickpeas, almonds (I didn't toast mine because I didn't have enough time, but they would have been really great that way!), and fresh herbs.
Pour the dressing over the salad and toss to coat.
Carrot Chickpea Salad
adapted from 101 Cookbooks
serves 6–8
Ingredients:
⅓ cup olive oil
2 tbsp. lemon juice
1 tbsp. honey
1 tbsp. cumin
½ tsp. fine sea salt, plus more to taste
⅛ tsp. cayenne pepper
10 oz. carrots (about 4 large), sliced whisper thin
1 15oz. can chickpeas, drained and rinsed
⅔ cup sliced almonds, lightly toasted
⅓ cup fresh mint, torn
⅓ cup fresh parsley, roughly chopped
Directions:
In a small bowl, whisk together the olive oil, lemon juice, honey, ground cumin, salt, and cayenne pepper. Set aside.
In a medium bowl, combine the carrots, chickpeas, almonds mint, parsley.
Gently toss with dressing until everything is evenly coated. Serve immediately, or cover and refrigerate until ready to serve.
Enjoy!