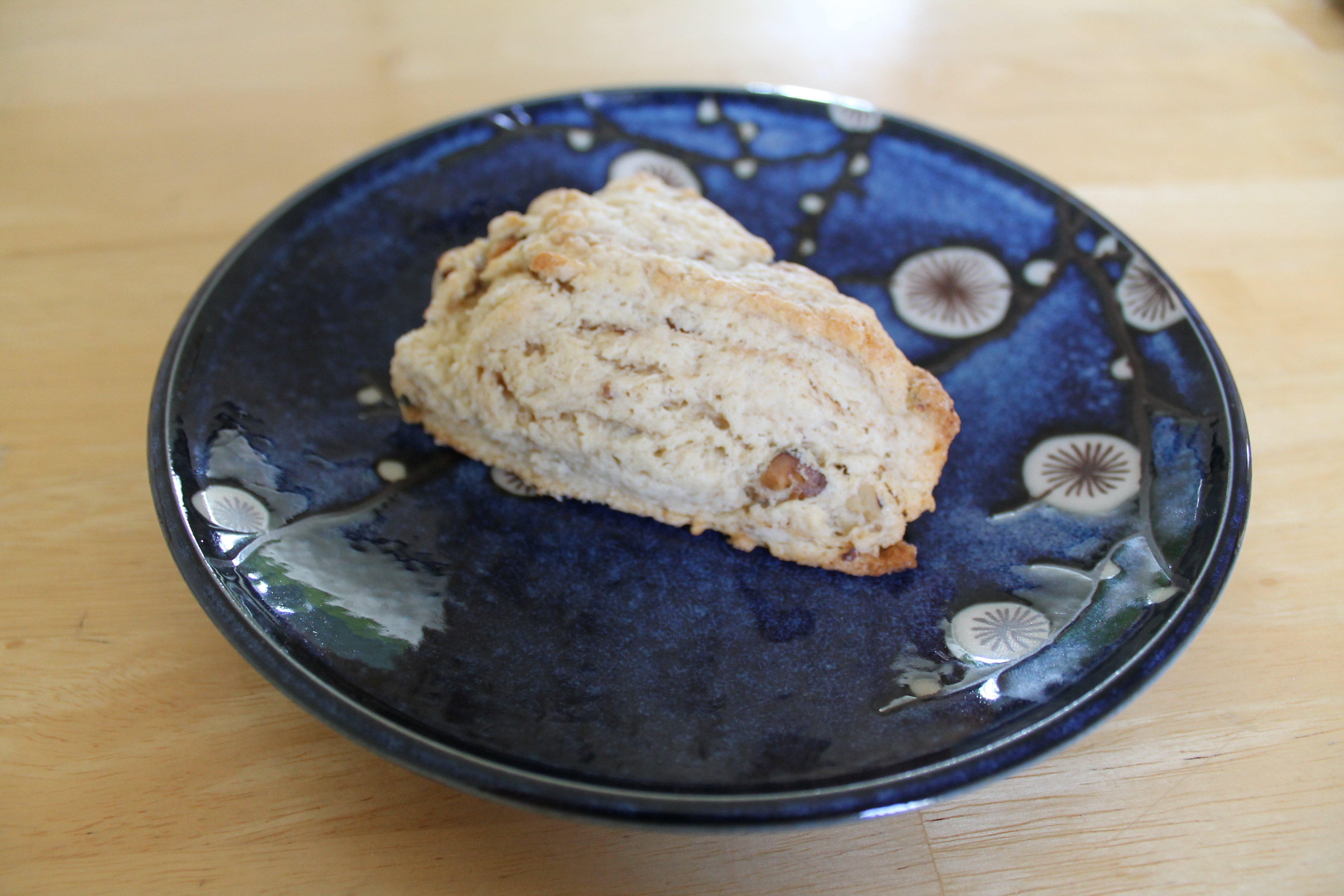 Scones are pretty much my favorite breakfast food. So when my neighbor across the street had a baby and requested breakfast goodies instead of dinners, I knew immediately that scones were in her future!
Lately I've been keen on trying things slightly off the beaten path…and getting away from all chocolate, all the time. So instead of making chocolate chip scones, I decided to change it up and lean on the king of breakfasts everywhere: maple syrup.
These babies are delicious! Toasty nuts, sweet maple, and flaky, flaky layers. Need I say more?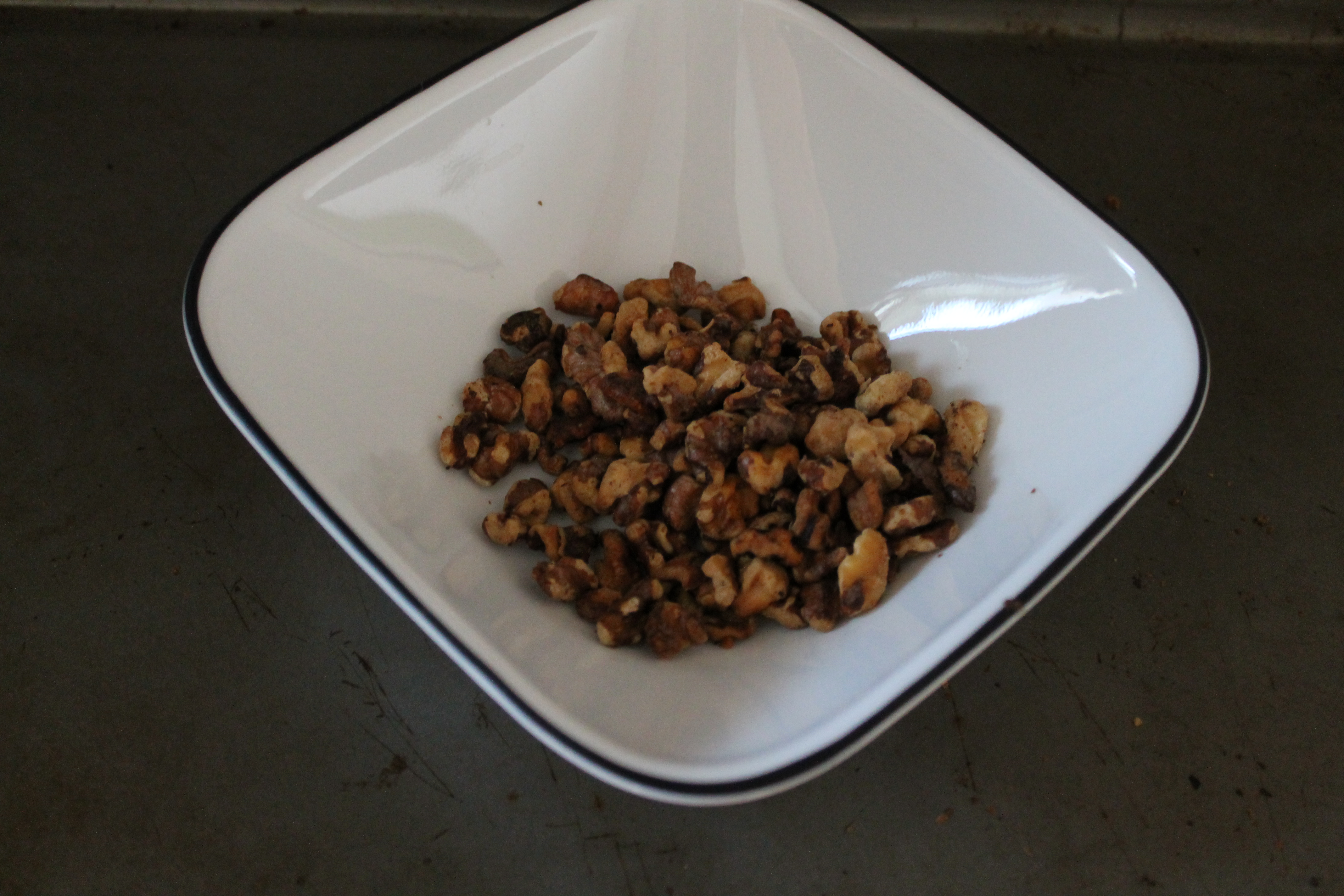 First, of course, we must toast our nuts! Chop up your pecans into small pieces, then set them on a cookie sheet in a 350° oven for 4–6 minutes. Immediately transfer to a bowl or plate; if you leave the nuts on the hot pan, then they will continue to cook and probably will burn on the bottoms.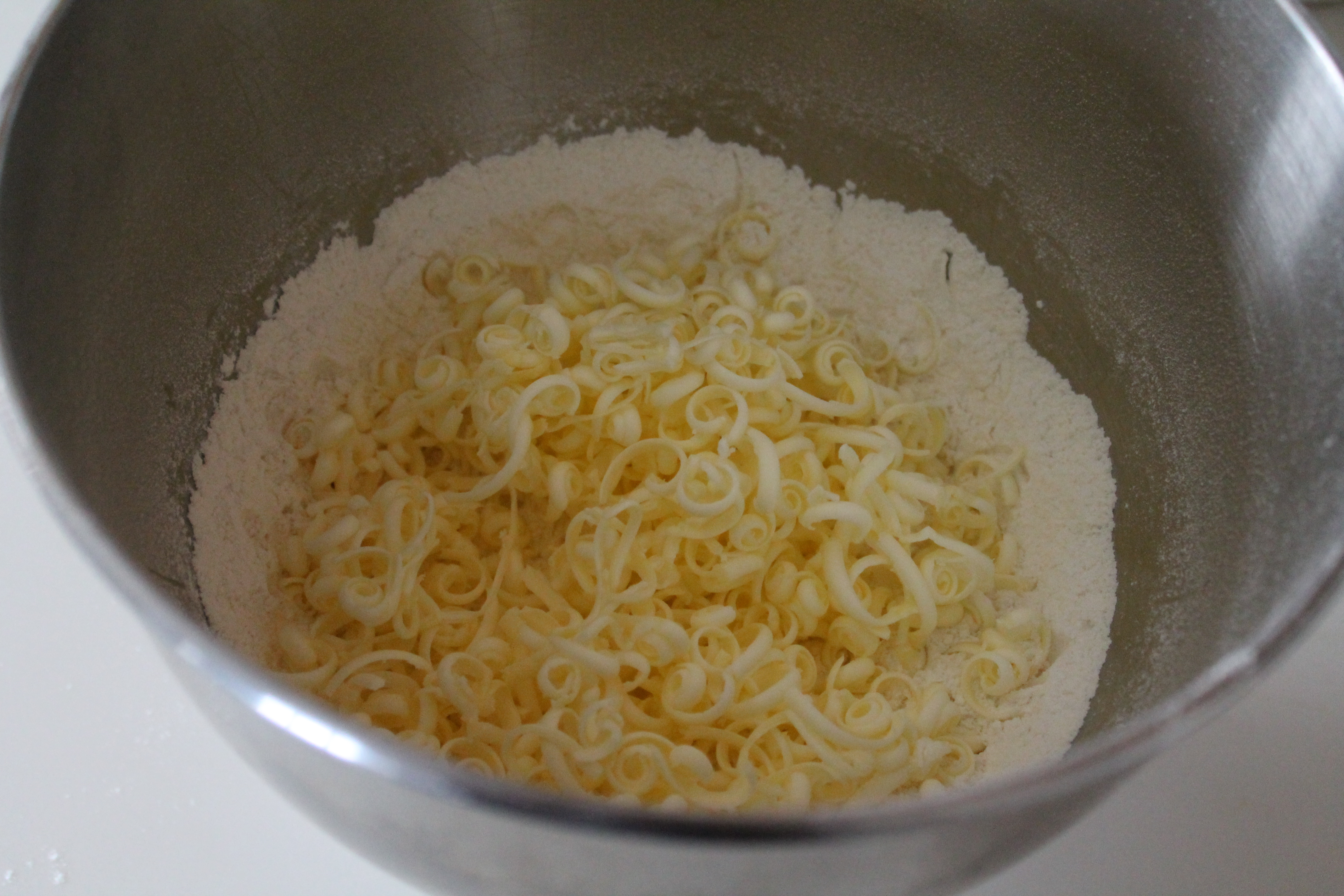 Now for some sconey goodness! Whisk together all the dry ingredients.
Grab a stick of very cold butter. If you are going to do this next step using an electric grater, as I am, you can use frozen butter. Otherwise, just pull a stick of butter straight from the fridge. Grate the butter into the bowl with the dry ingredients. Then, using a pastry cutter (or knives, if that's all you have available!), cut the butter into the flour mixture. You want the butter to be evenly distributed through the flour, but not too small.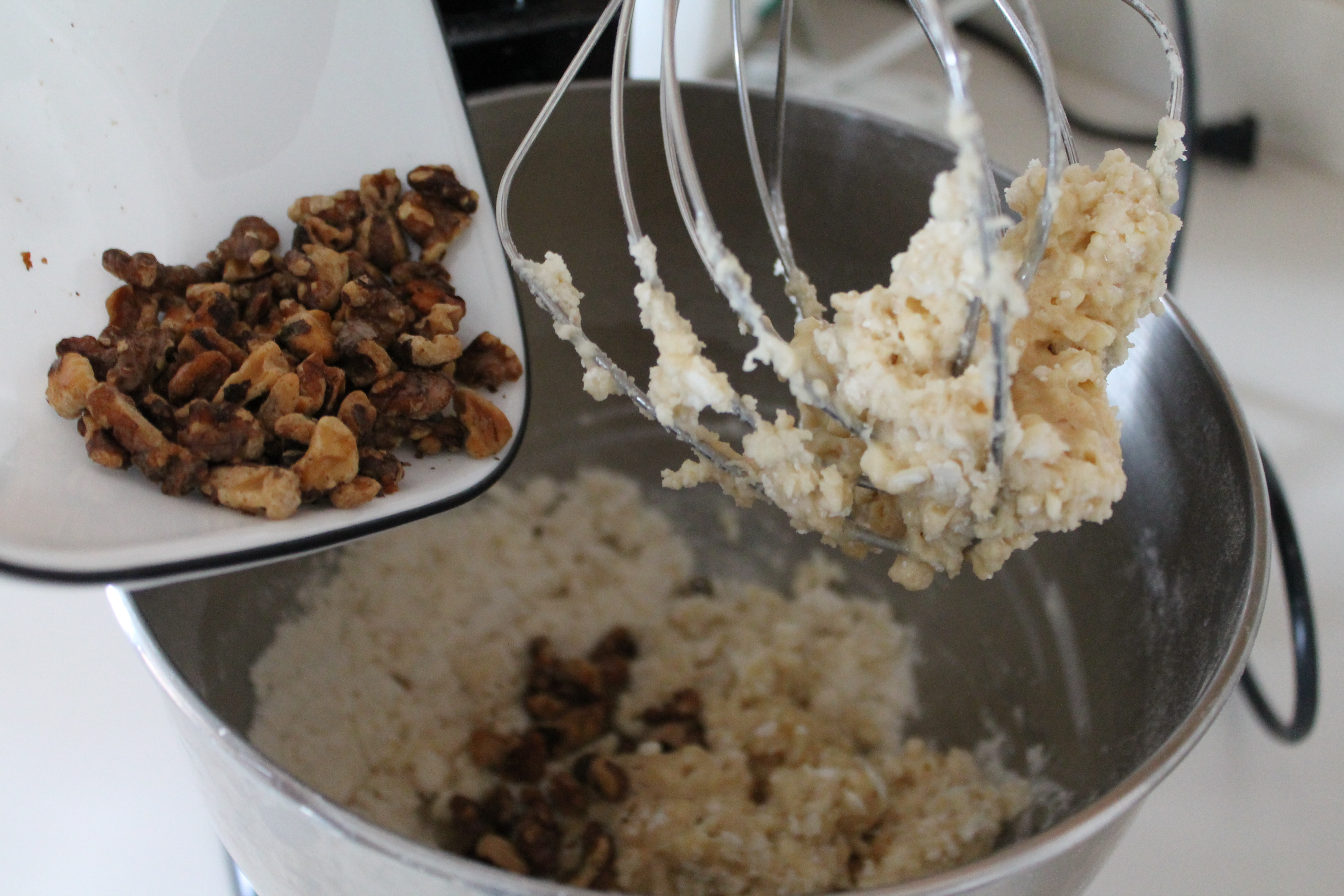 Pour in the maple syrup, buttermilk, and flavorings. I used almond extract, solely because I had just run out of vanilla, and I liked it so much that I am changing my recipe to use almond all the time. I also added a dash of maple extract, just to bump up the maple flavor (especially in contrast to the almond, which is a much stronger flavor than vanilla). Mmmm.
Don't forget to add in the nuts!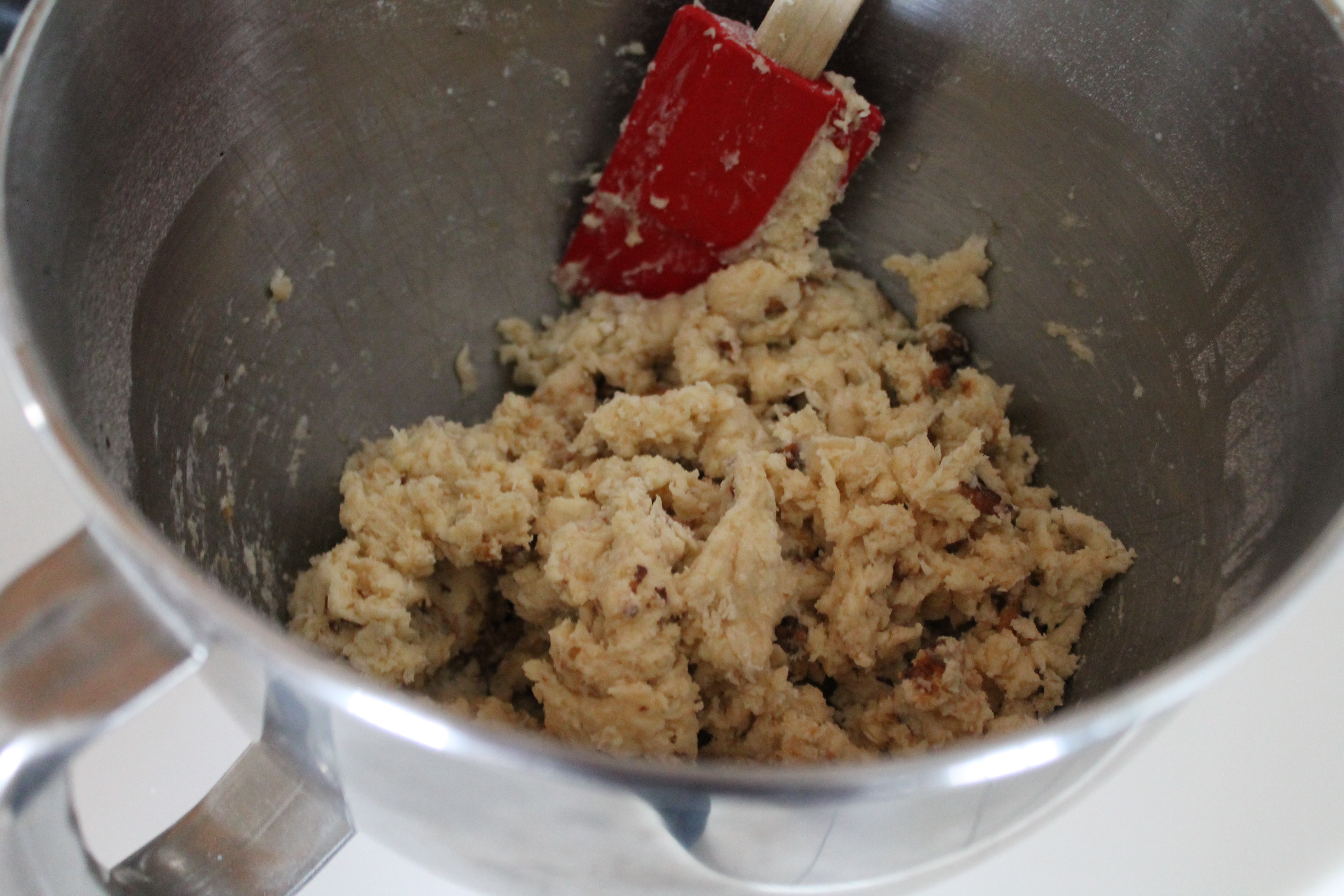 Whisk the liquid and nuts into the flour mixture. Don't overmix; you can knead the stubborn, shaggy bits of flour into the dough by hand.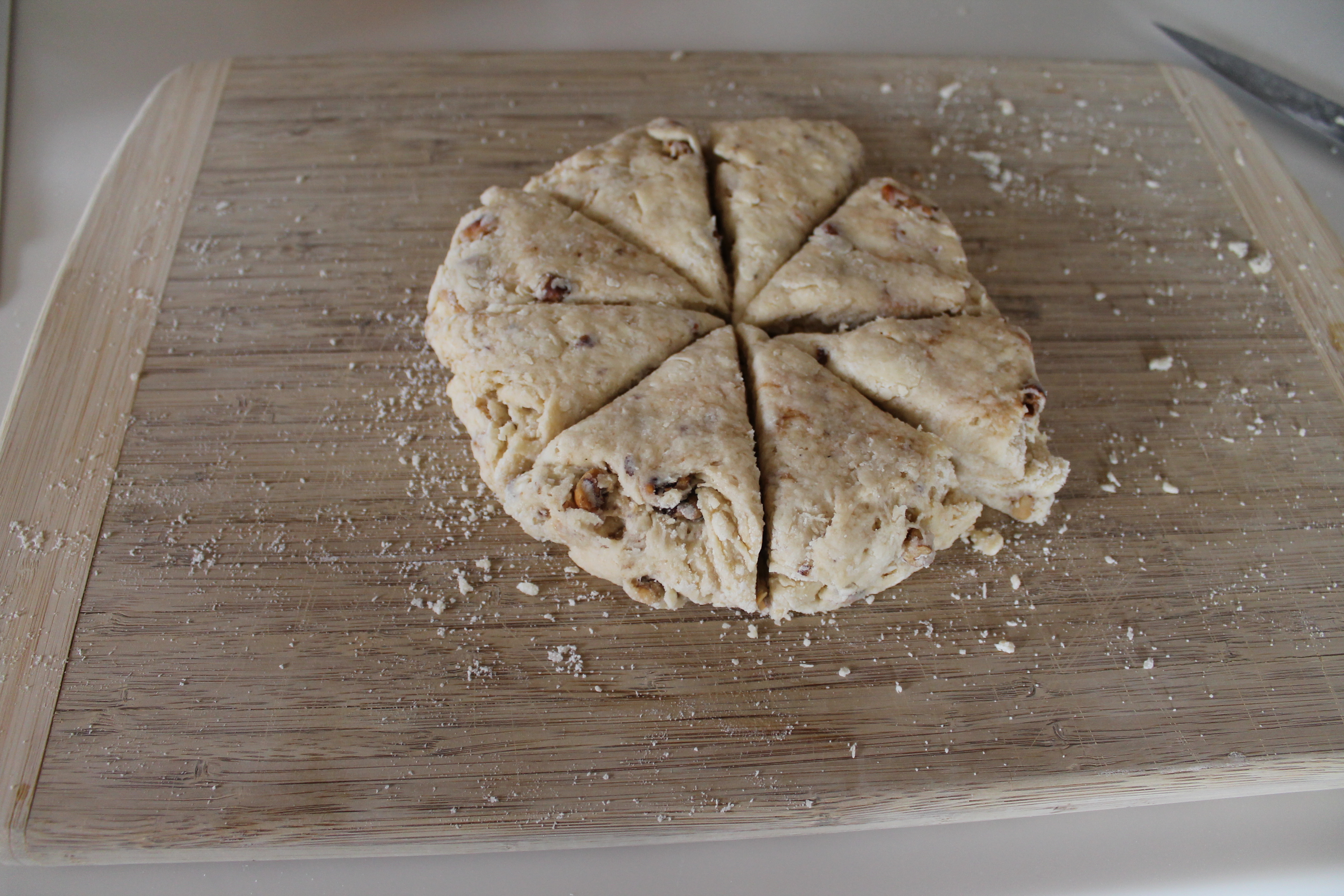 Knead the dough and shape it into a disk. Cut into 8 triangles.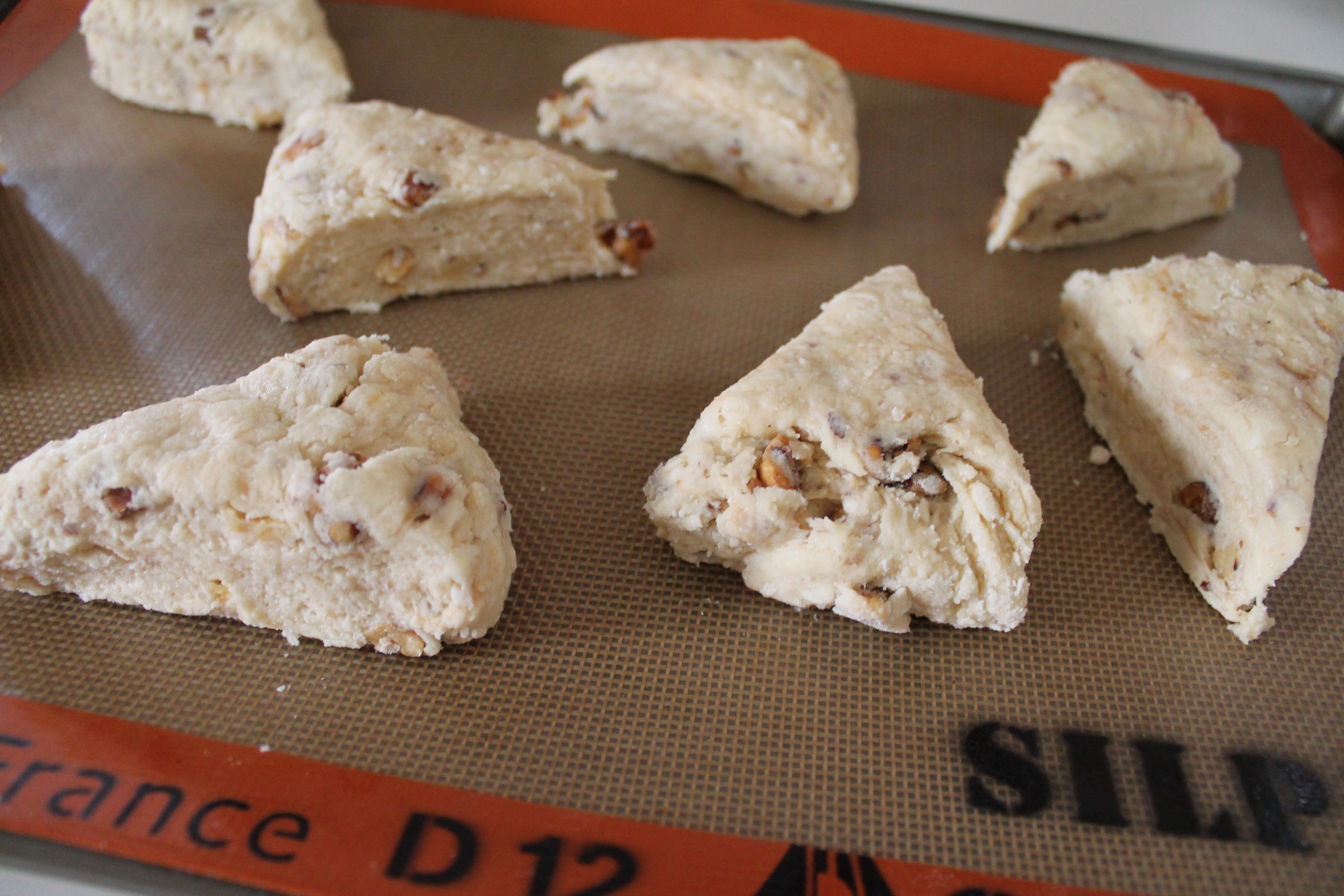 Bake for 15–17 minutes, until set and golden. Yum!
Maple Pecan Scones
by Melissa
makes 8
Ingredients:
2 cups flour
¼ cup sugar
1¼ tsp. baking powder
¼ tsp. baking soda
¼ tsp. salt
½ cup unsalted butter, very cold
⅔ cup low-fat buttermilk
¼ cup 100% real maple syrup
½ tsp. almond extract
dash of maple extract (optional)
½ cup chopped pecans, toasted
Directions:
Preheat oven to 375°.
In a large mixer bowl, whisk together the dry ingredients. Grate the cold butter into the bowl. Using a pastry cutter, cut the shaven butter into the flour mixture very gently. The mixture should form crumbs; do not overwork or the butter will become too soft.
Mix together buttermilk, maple syrup, and flavorings. Pour into the flour mixture, along with the toasted nuts. Using the whisk attachment on the mixer, stir slowly together. Scrape and stir again. Do not overmix, even if there is extra flour not mixed in.
Cover the surface of a cutting board with a light dusting of flour. Turn contents of mixing bowl onto the cutting board and knead 4–5 times, working in the extra flour. Overworking the dough will produce tough scones, so be gentle and don't stress about a few extra crumbs of flour that aren't mixed in.
Form the dough into a small round and slice into 8 equal triangles.
Place scones on a parchment paper–covered cookie sheet and bake 13–18 minutes. Immediately remove to a wire rack to cool.
Enjoy!
One year ago: Lavender Walnut Scones
Two years ago: Sunbeam White Bread