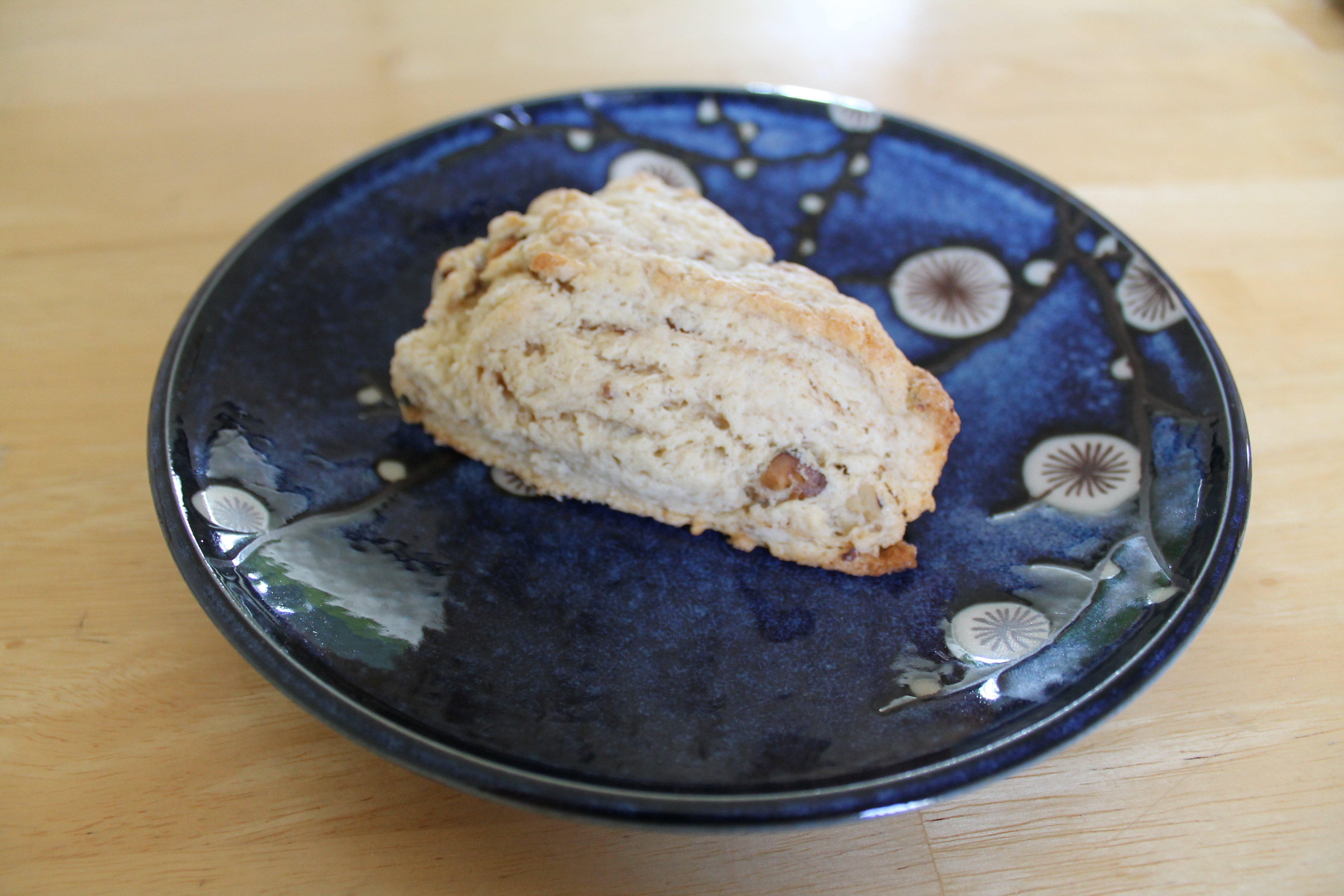 Scones are pretty much my favorite breakfast food. So when my neighbor across the street had a baby and requested breakfast goodies instead of dinners, I knew immediately that scones were in her future!
Lately I've been keen on trying things slightly off the beaten path…and getting away from all chocolate, all the time. So instead of making chocolate chip scones, I decided to change it up and lean on the king of breakfasts everywhere: maple syrup.
These babies are delicious! Toasty nuts, sweet maple, and flaky, flaky layers. Need I say more?