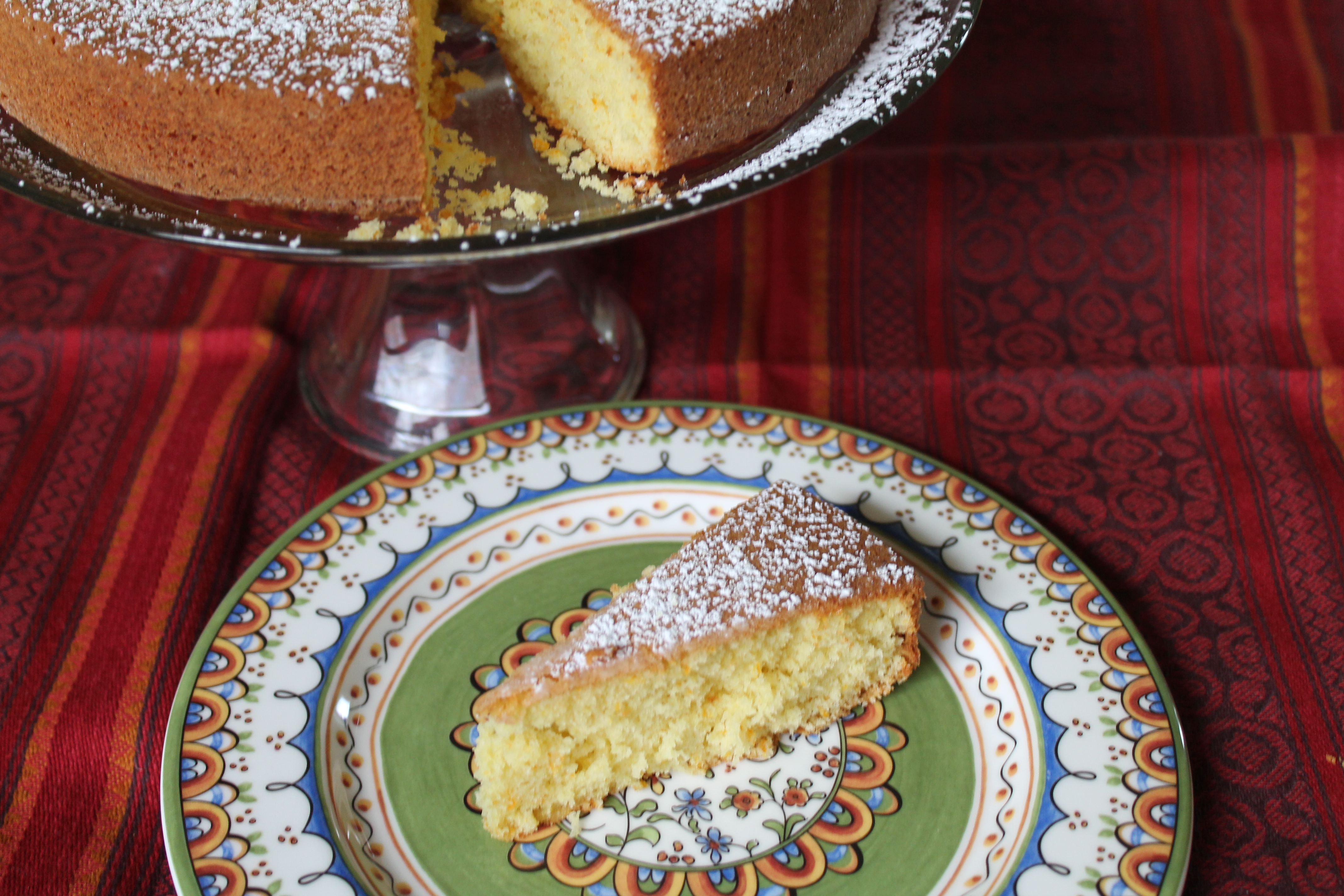 It's Secret Recipe Club time again!
I have wanted to try making olive oil cake ever since my mother first figured out that she was lactose intolerant. Plus, you know me: I like to throw myself into recipes that sound a little weird.
So this month, when I was perusing A Spoonful of Thyme, this recipe grabbed my attention quickly.
I have to say, I am particularly proud of this cake (and not just because I baked with fruit!). The first time I made it, it was incredibly sunken in the center…almost like a pancake. But guess what? I finally decided to try my hand at using baker's math!
If you don't know this, professional bakers are amazing because they are armed with a set of ratios that universally churn out great, balanced cakes. I am not a professionally trained baker, but I do have a great book written for home bakers that really digs into the science and math of baking: BakeWise. In it, Shirley Corriher details the four ratios necessary to make successful and delicious cakes. (If you don't have the book but are curious, she also wrote an article for Fine Cooking that gives the same information.)
I am not going to get into it in detail, but when my first cake fell, I dug in, did the math, and discovered three things I could change! First, there was too much leavening in the original cake recipe. Too much leavening actually makes flat cakes, because all the bubbles run into each other and pop rather than puffing the batter up. Thus I decided to completely do away with the baking soda, which left me with a slight acidic (therefore moist, according to Corriher) and properly leavened batter. Second (and third), I minorly increased the amount of fat and liquid in the cake, which better fit the eggs:fat and and liquid:sugar ratios.
So maybe you aren't interested in the geek side of baking, but if you are, I'd be happy to show you the math I did to fix this recipe! And as you can see from my pictures above, my second cake rose beautifully. It was moist and tender and amazing. It went great with a cup of coffee in the middle of the afternoon (and I imagine if you like tea, that would also be delicious!).
This cake is really simple to make! I am imagining myself serving it at tea time, or after dinner (how very Laura Petri of me…). You should whip one up and do both of those things!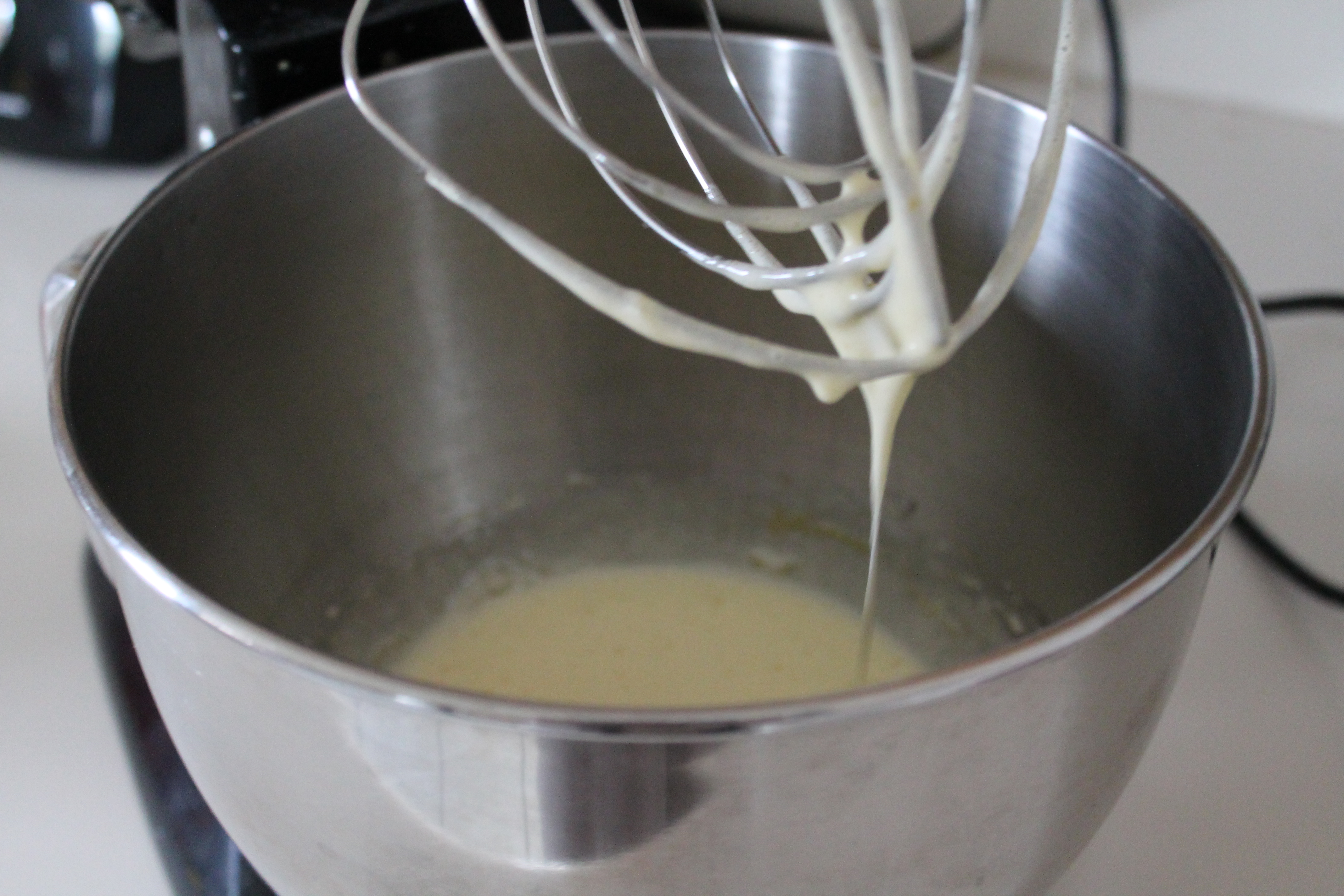 Start by beating the eggs and sugar together until they are pale and silky.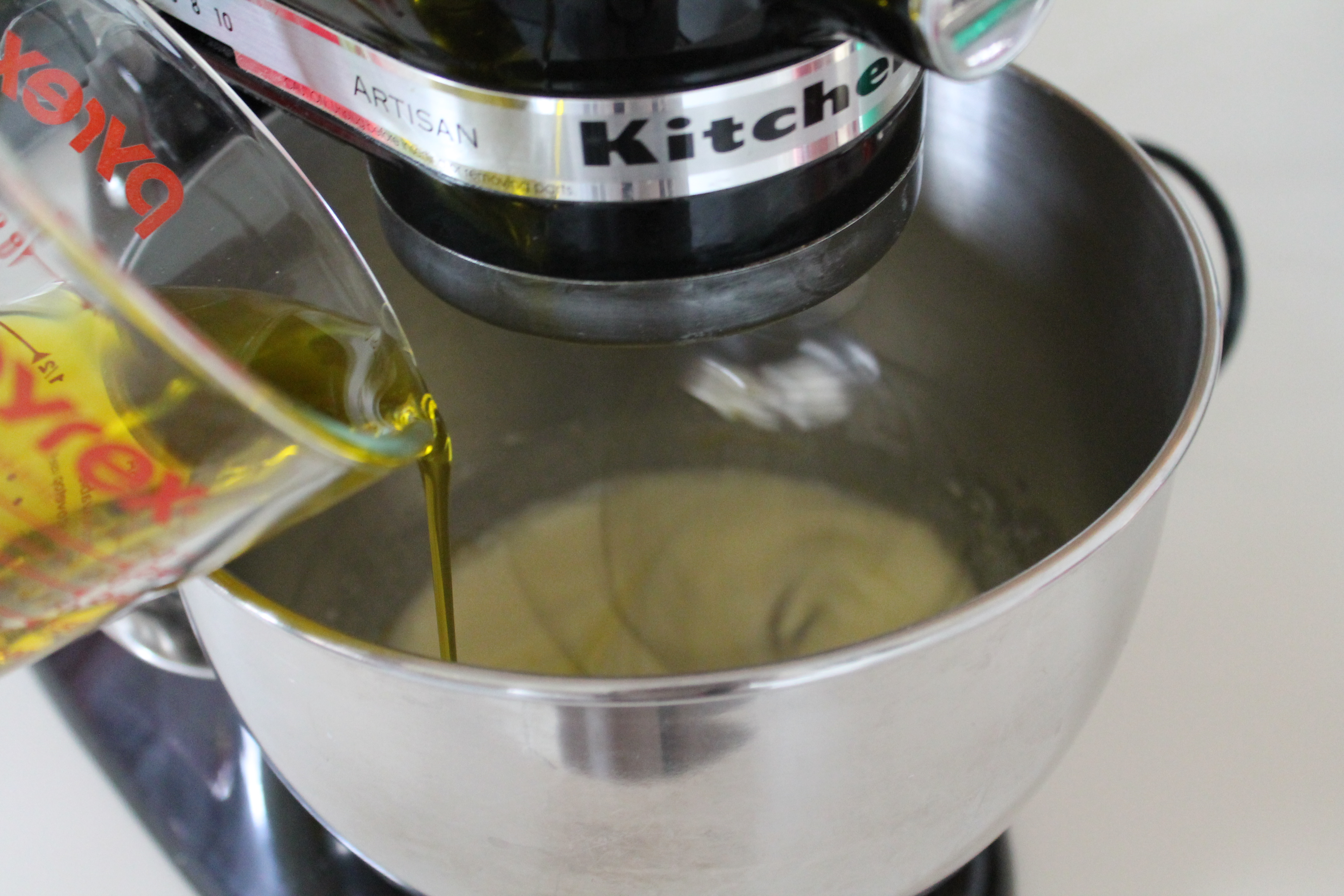 Drizzle in the olive oil and vanilla. Beat until smooth.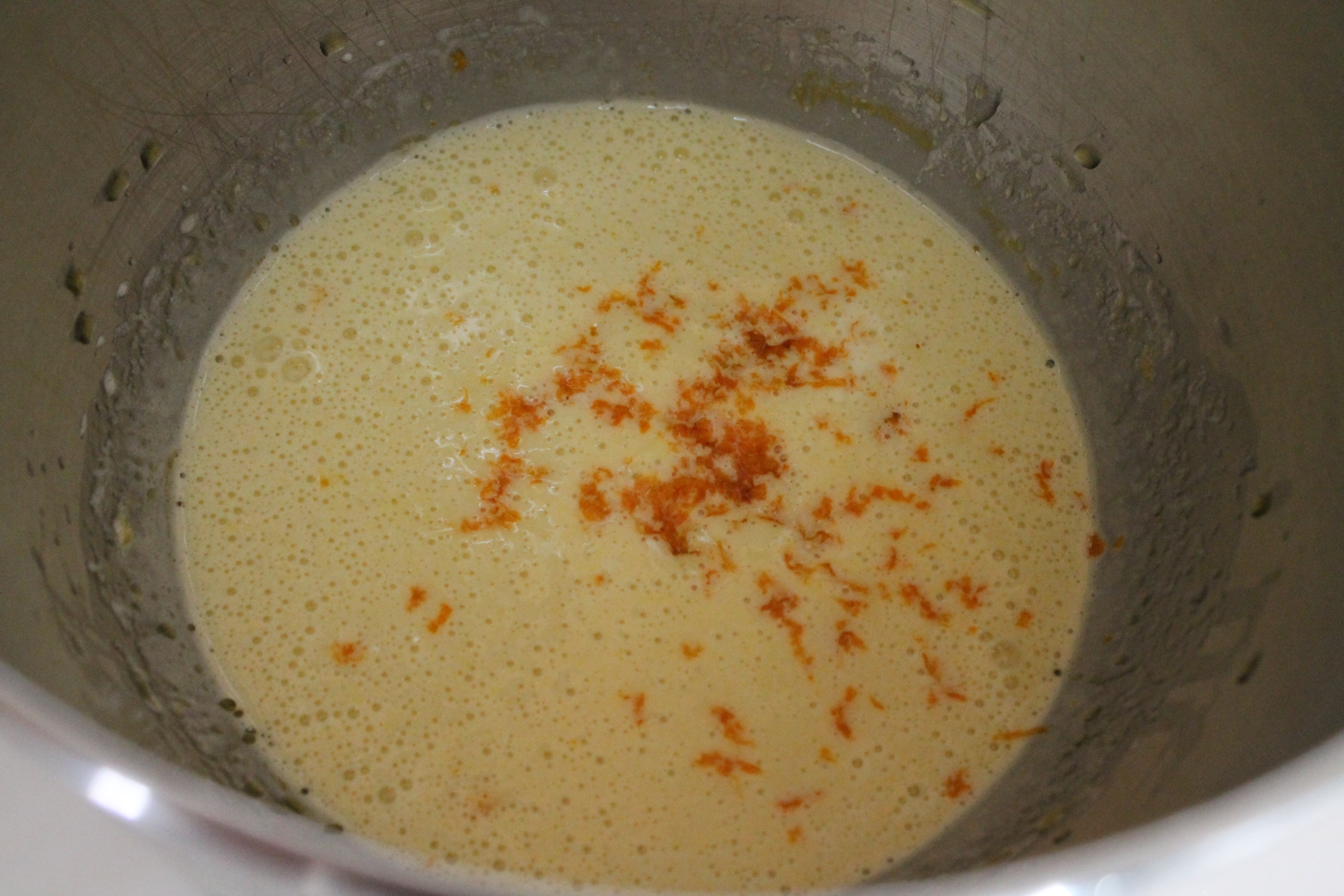 Using your handy, dandy microplane zester, zest a large naval orange and add the zest to the batter. Juice the same orange into a measuring cup. You need ¼ cup liquid. If your orange doesn't produce quite that much juice, then go ahead and add some lemon juice or even water. Mix the liquid into the batter.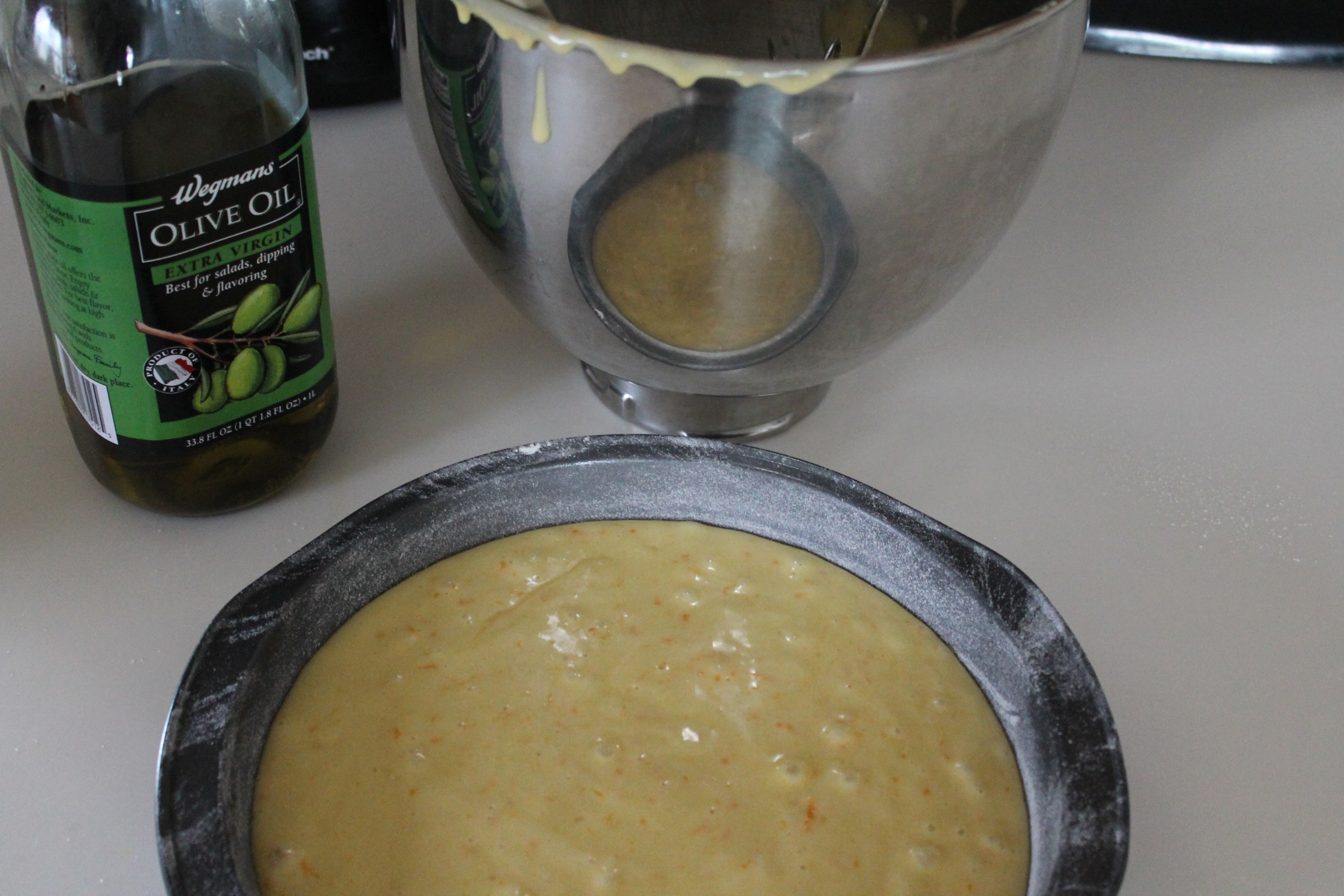 In a separate bowl, whisk together the flour, baking powder, and salt. I added in a few shavings of nutmeg. You could also try adding poppy seeds or even some fresh herbs if you want to be really daring! In my head, rosemary works great, but alas, I didn't have any in my kitchen when I was baking.
Mix the flour into the batter half at a time. Scrape the sides and bottom of the bowl well to be sure everything is well incorporated.
Pour the batter into a greased and floured round cake pan.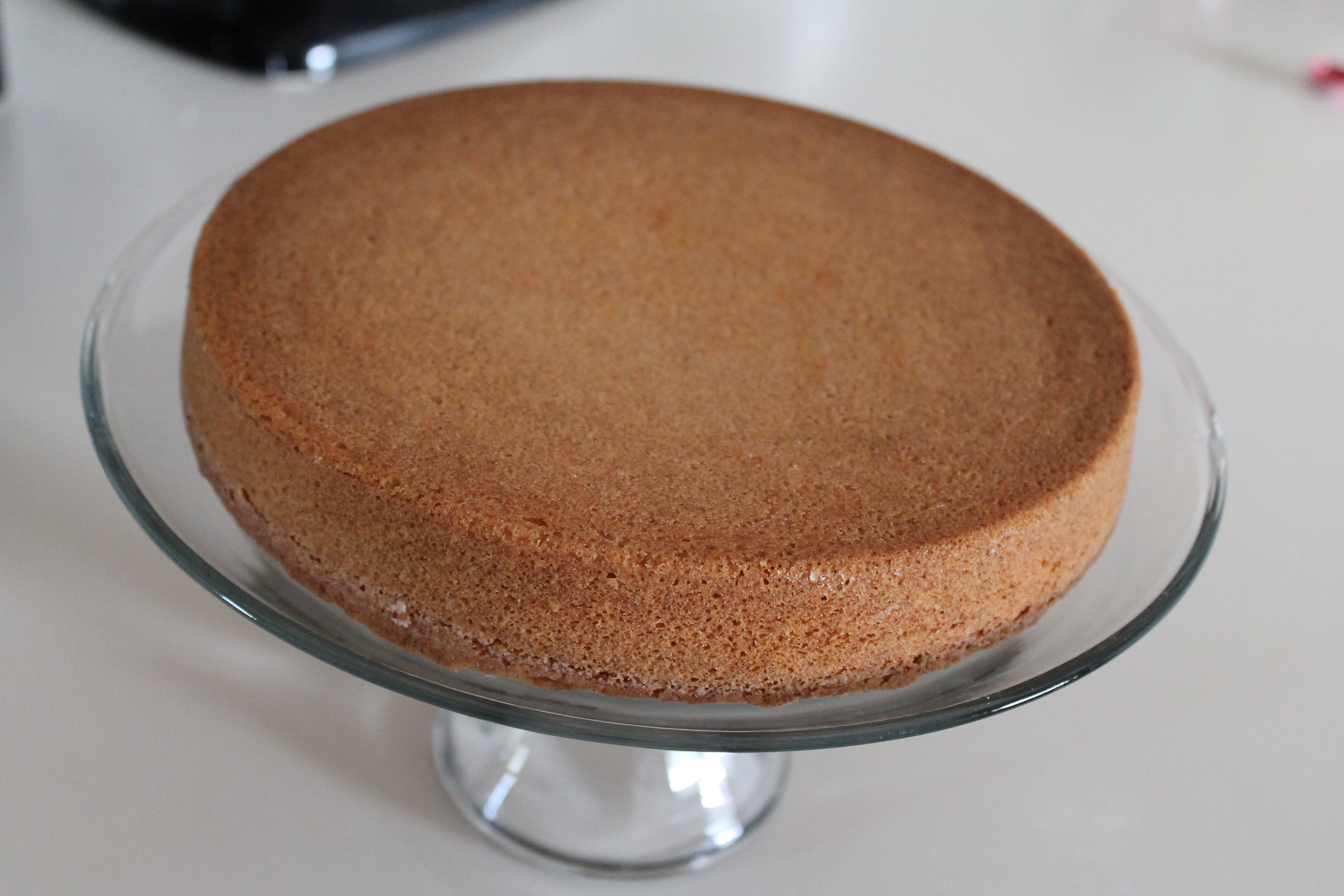 Bake for 30 minutes at 350°, or until the cake passes a toothpick test. Don't do what I did and press your thumb into the cake to see if it is firm after 25 minutes…this will make a dent in your cake. Le sigh.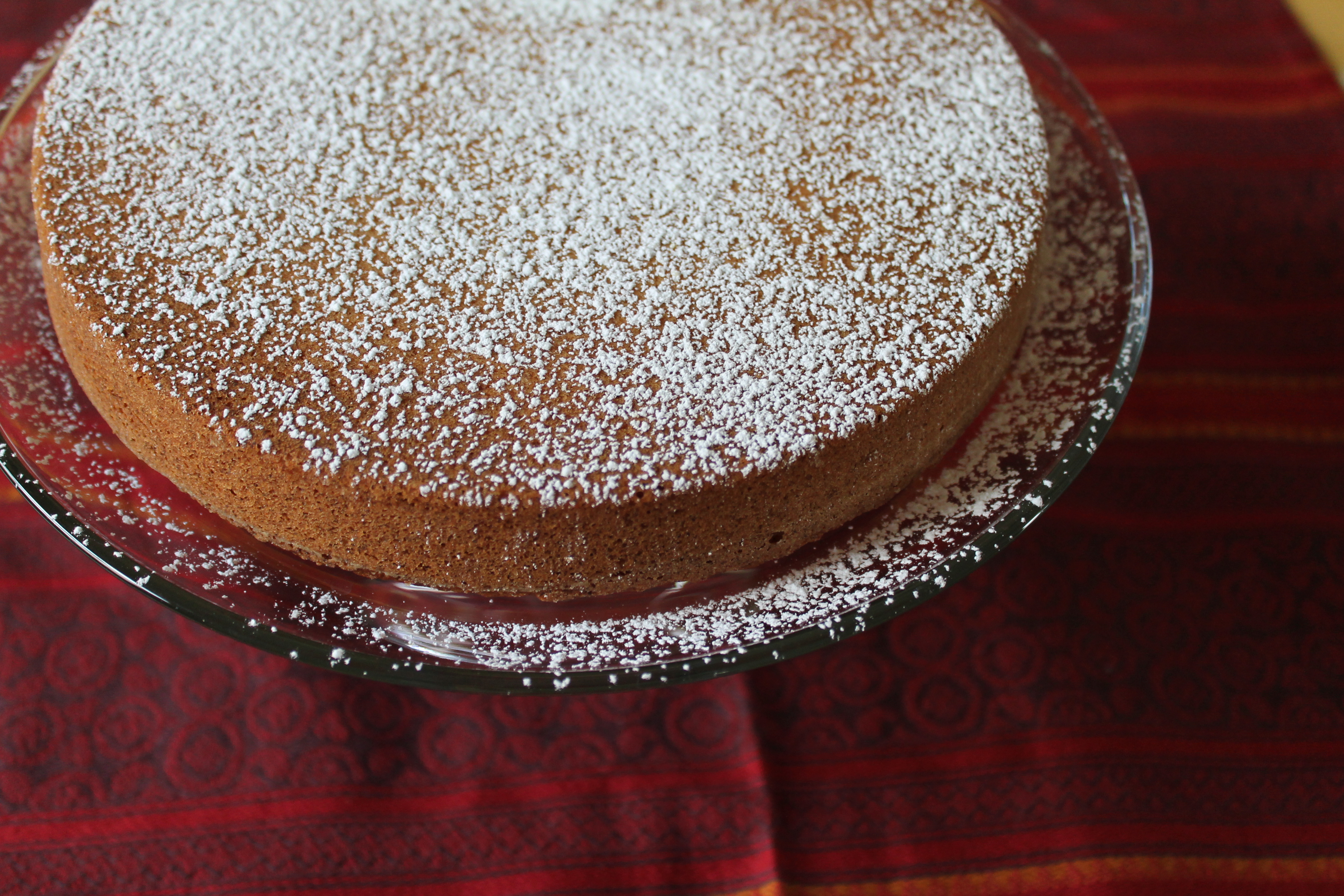 When your cake is baked, let it cool in the pan for 10 minutes. Then run a knife around the outer edge to release and invert onto a serving dish! Sprinkle lightly with confectioner's sugar. Mmmm.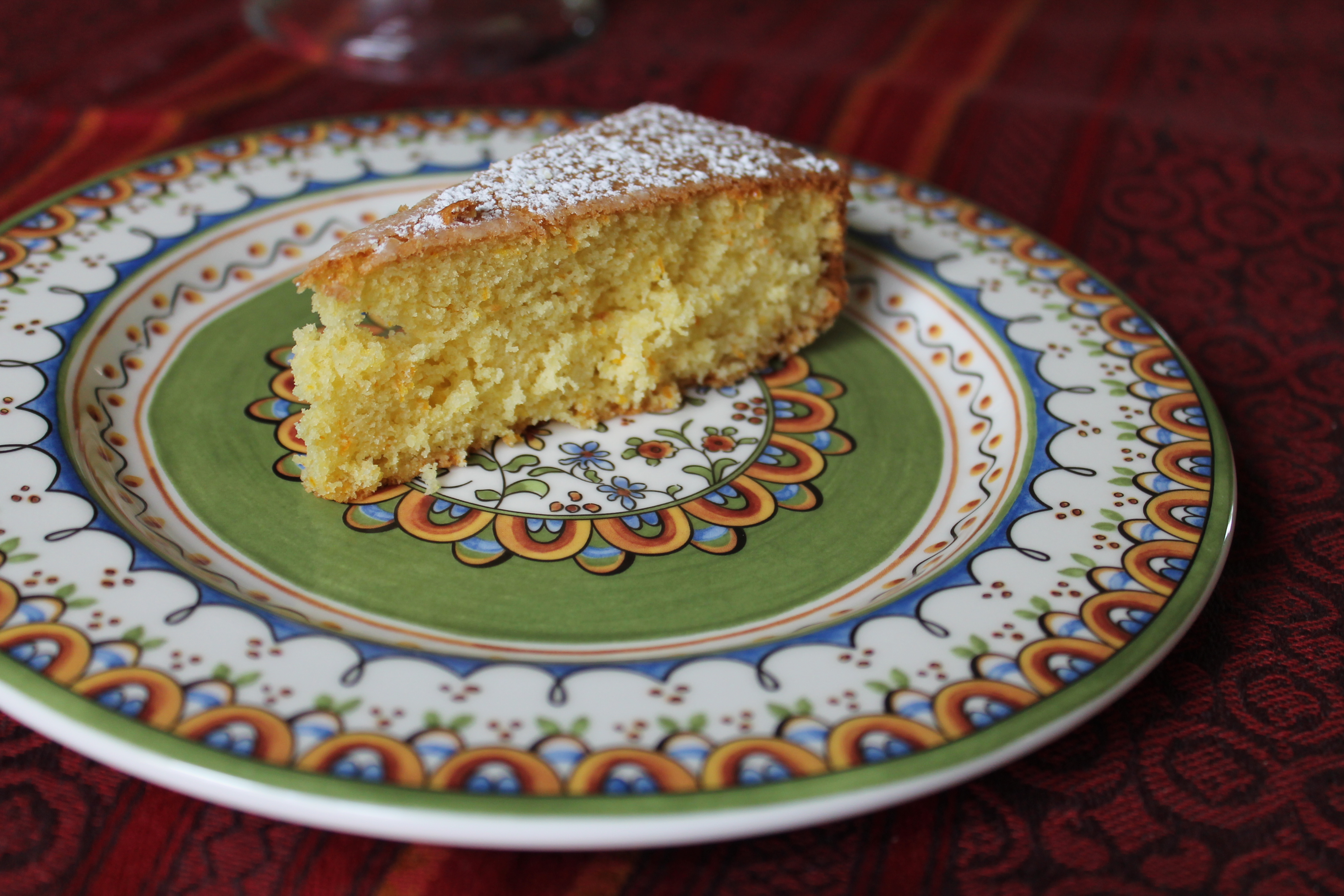 Orange Olive Oil Cake
heavily adapted from A Spoonful of Thyme
serves 12
Ingredients:
2 eggs
¾ cup sugar
6 tbsp. olive oil
1 tsp. vanilla extract
zest of 1 large orange
juice of 1 large orange (about ¼ cup)
1¼ cups flour
1 tsp. baking powder
½ tsp. salt
pinch of fresh grated nutmeg
confectioner's sugar
Directions:
Preheat oven to 350°. Grease and flour a 9ʺ round cake pan.
Beat the eggs and sugar together until pale and creamy. Drizzle in the olive oil and vanilla and mix until smooth. Add the orange zest and juice and mix well.
In a separate bowl, whisk together the flour, baking powder, salt, and nutmeg. Add to the batter half at a time. Mix until just incorporated, scraping the bowl as necessary.
Pour batter into the prepared pan.
Bake 25–30 minutes, or until cake passes a toothpick test.
Allow to cool 10 minutes in the pan, then transfer to a serving plate. Sprinkle with confectioner's sugar.
Enjoy!
One year ago: Butter Buddies
Two years ago: Spring Mix Salad