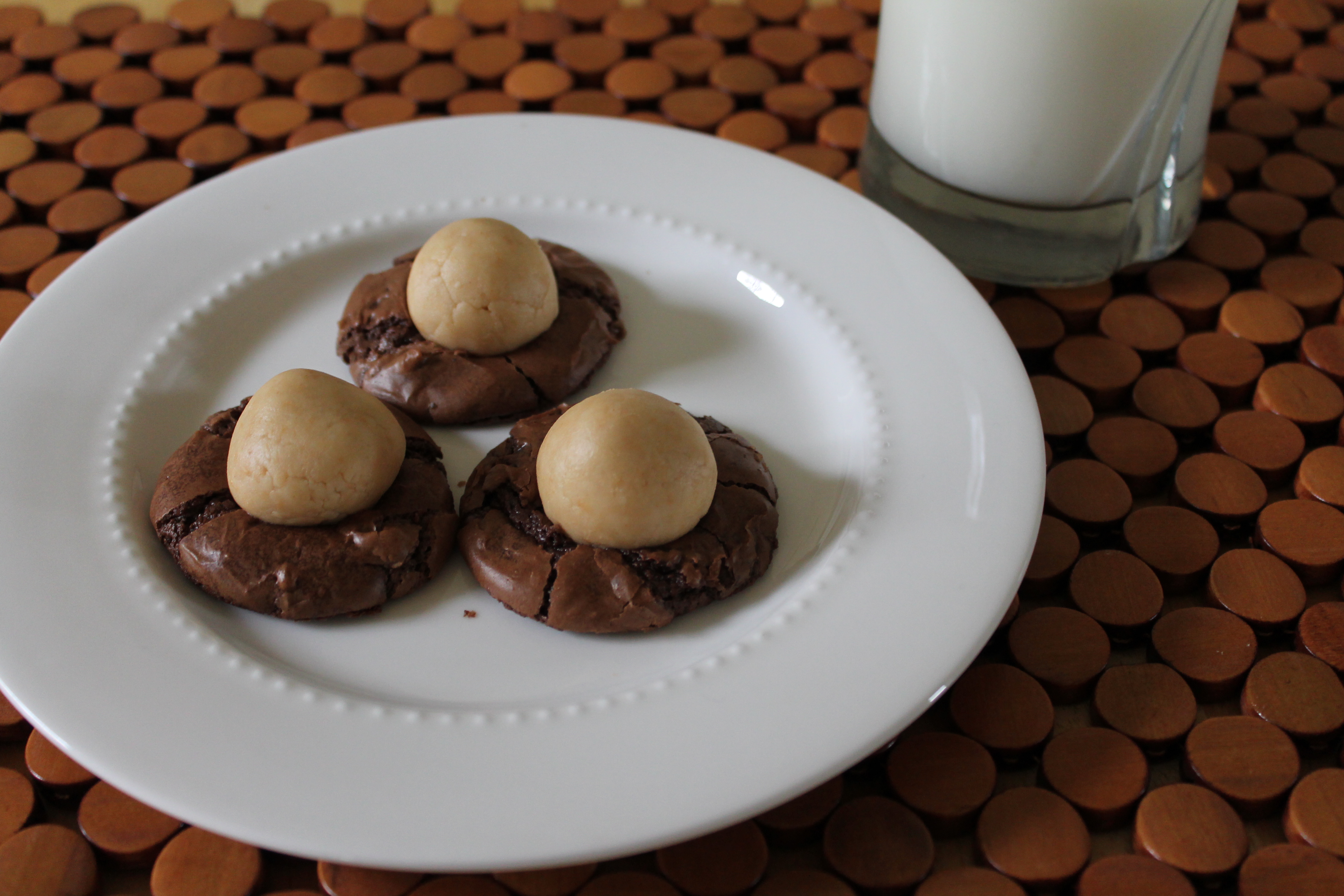 Have you ever had a buckeye? A dense, melt-in-your-mouth peanut butter ball dipped in chocolate?
I must confess, I haven't. Honestly, peanut butter desserts did not appeal to me as a kid, and I am only just now expanding my sweet palate beyond pure chocolate.
Nevertheless, as I flipped through the beautiful pages of the Joy the Baker Cookbook for the first time last year, these were immediately at the top of my list of recipes to try. Joy deconstructed the classic buckeye and planted the peanut butter ball on top of a soft, fudgy brownie cookie. Amazing!
I put off making these cookies for over a year…I think I was afraid they would be a lot of work (Oh my gosh…I have to get out two bowls!? And make two different components!?). But now that I've tried these (ahem…I ate about five of them on the spot), I can happily report that these cookies are not scary, and definitely worth the 10 minutes it took to roll out the balls.
Don't make my same mistake! Try these cookies immediately!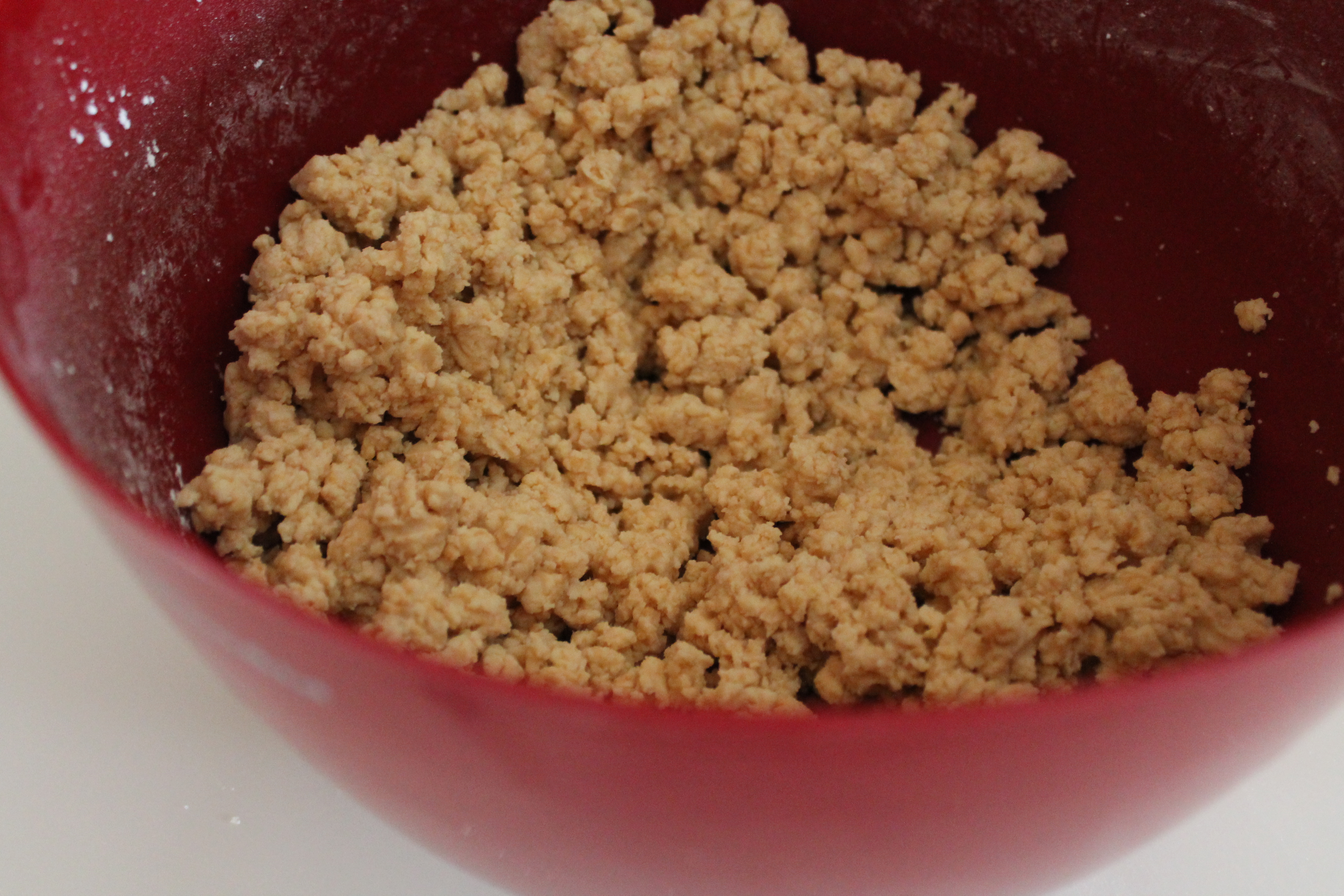 Make the peanut butter balls first. Just mix together very soft butter, full-fat creamy peanut butter, confectioner's sugar, and a pinch of salt. Yes, you should use classic, oily, salty, sugary peanut butter. Otherwise the ratio of peanut butter to confectioner's sugar ratio won't work and the flavor will be off.
I had to beat the peanut butter mixture for about 5 minutes until it formed large clumps.
Grab a small cookie scoop and scoop the peanut butter mixture into about 2 dozen balls. Roll them in your palms so they will stick together well.
Set the peanut butter balls aside. Make some brownies!
Melt chocolate chips and butter together. Do this using a double boiler (or a makeshift double boiler). Seriously, I like to use the microwave whenever possible, because it just seems easier to me. But DO NOT try to melt the chocolate in the microwave; there isn't enough butter to help the chocolate melt evenly without burning, and it will just end up a very stiff clump. Use the steam from the double boiler to melt the chocolate!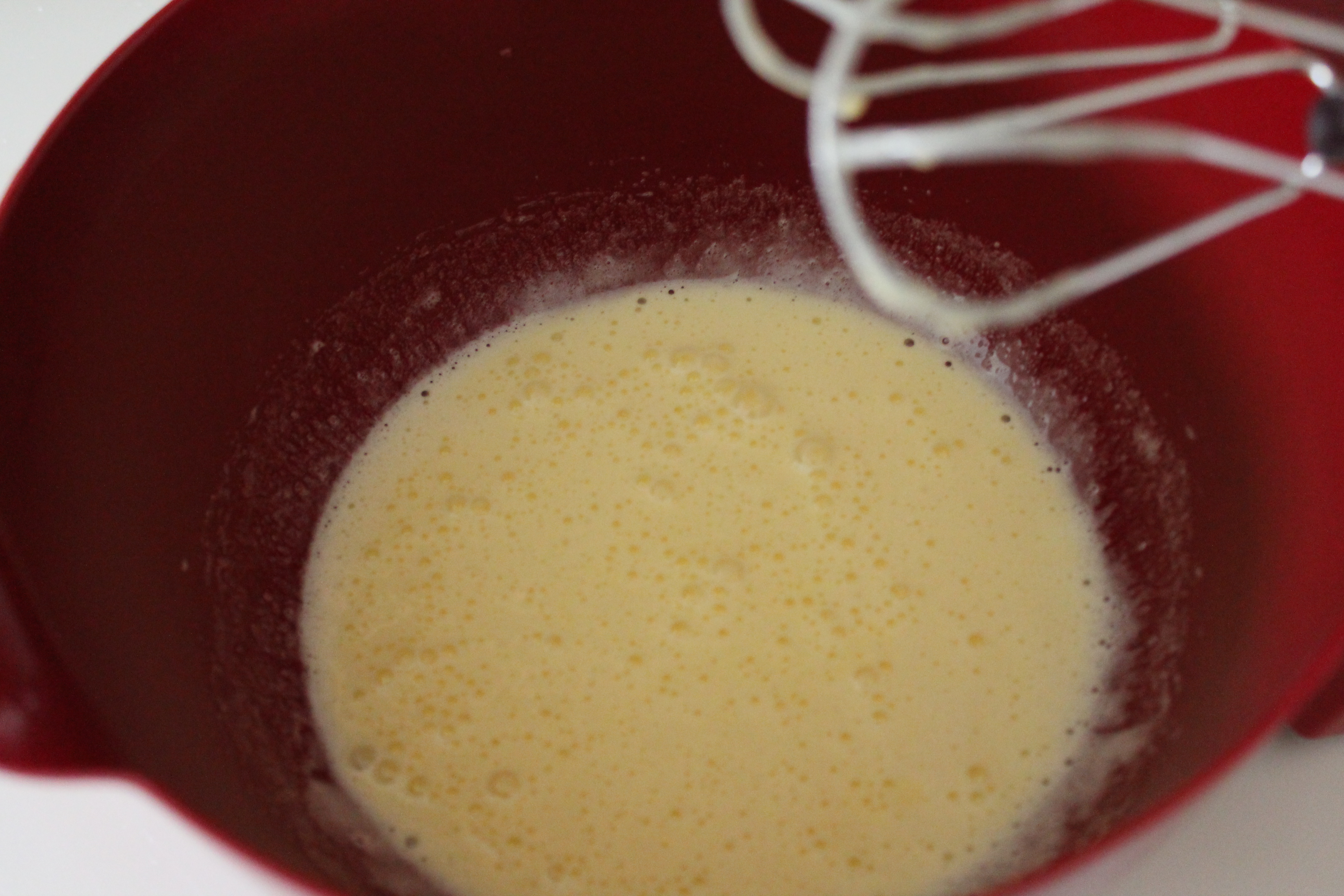 In a large bowl, beat the eggs and sugar until pale and creamy.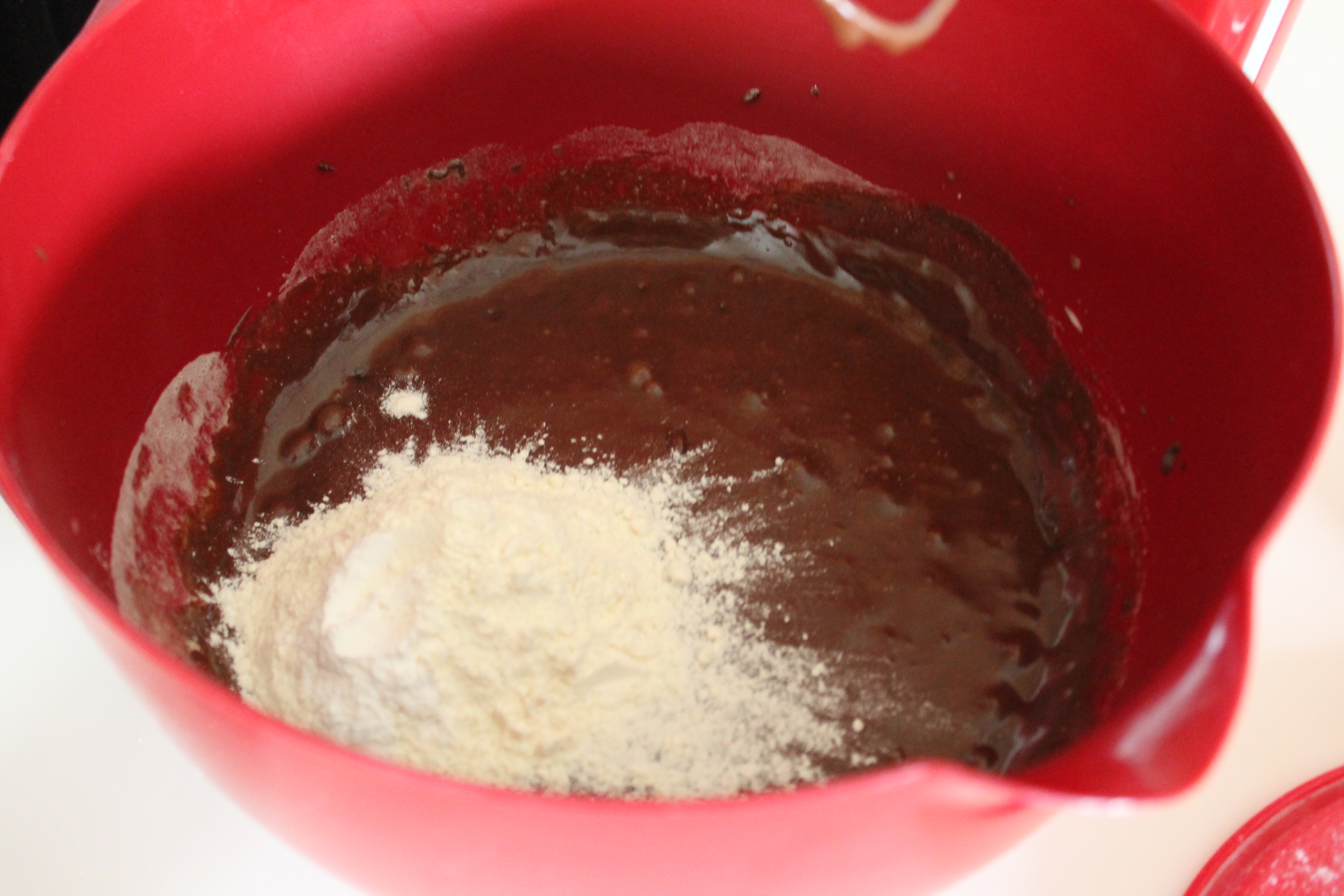 Stir in the melted chocolate and the vanilla. Then stir in the flour, baking powder, and a pinch of salt. A healthy pinch.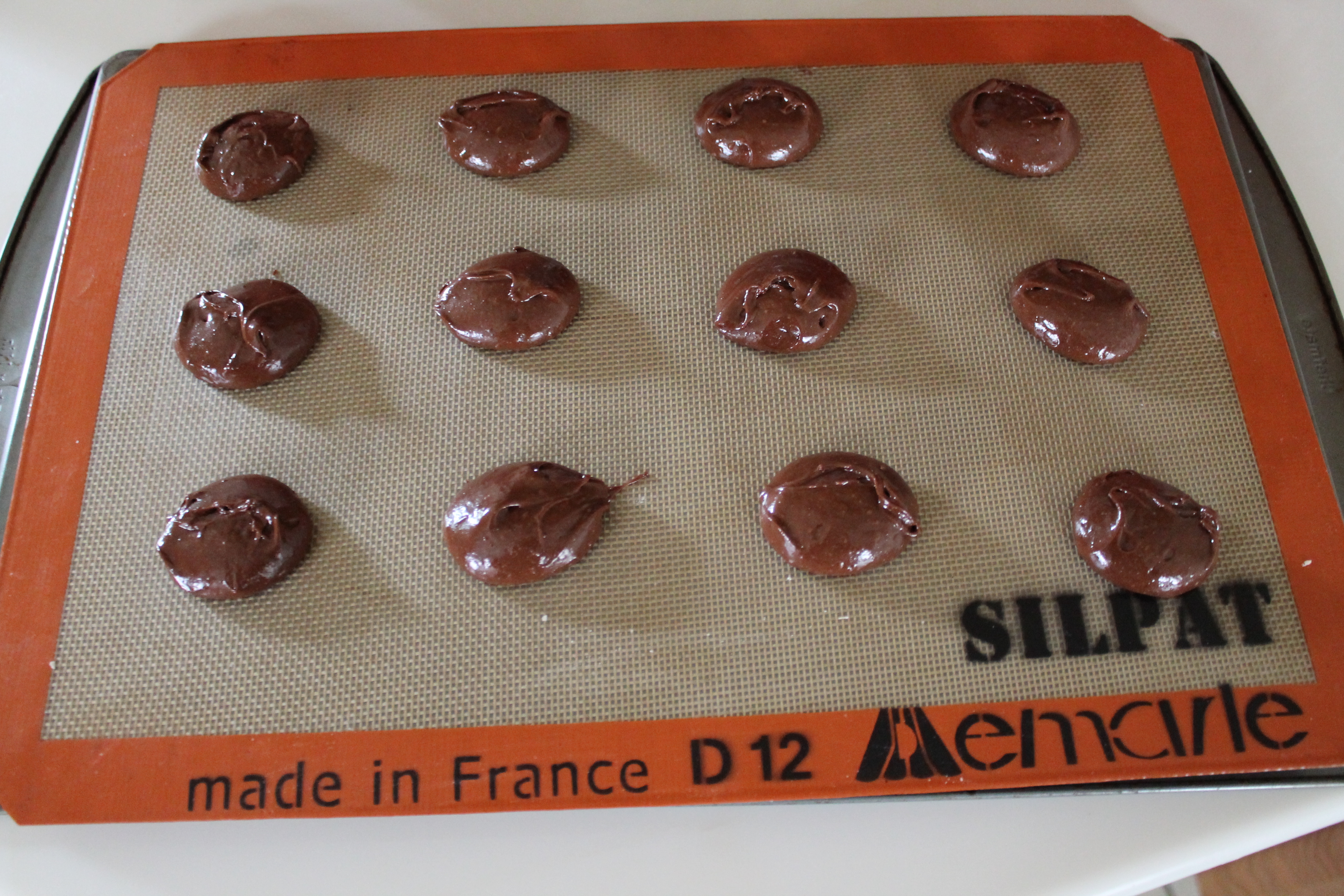 Using the exact same cookie scoop you used to measure out the peanut butter balls, scoop the brownie batter onto a Silpat- or parchment-lined cookie sheet. As long as you use the same scoop for both parts of the cookie, you should end up with the same number of peanut butter balls as you get brownie cookies (I had 26 of each).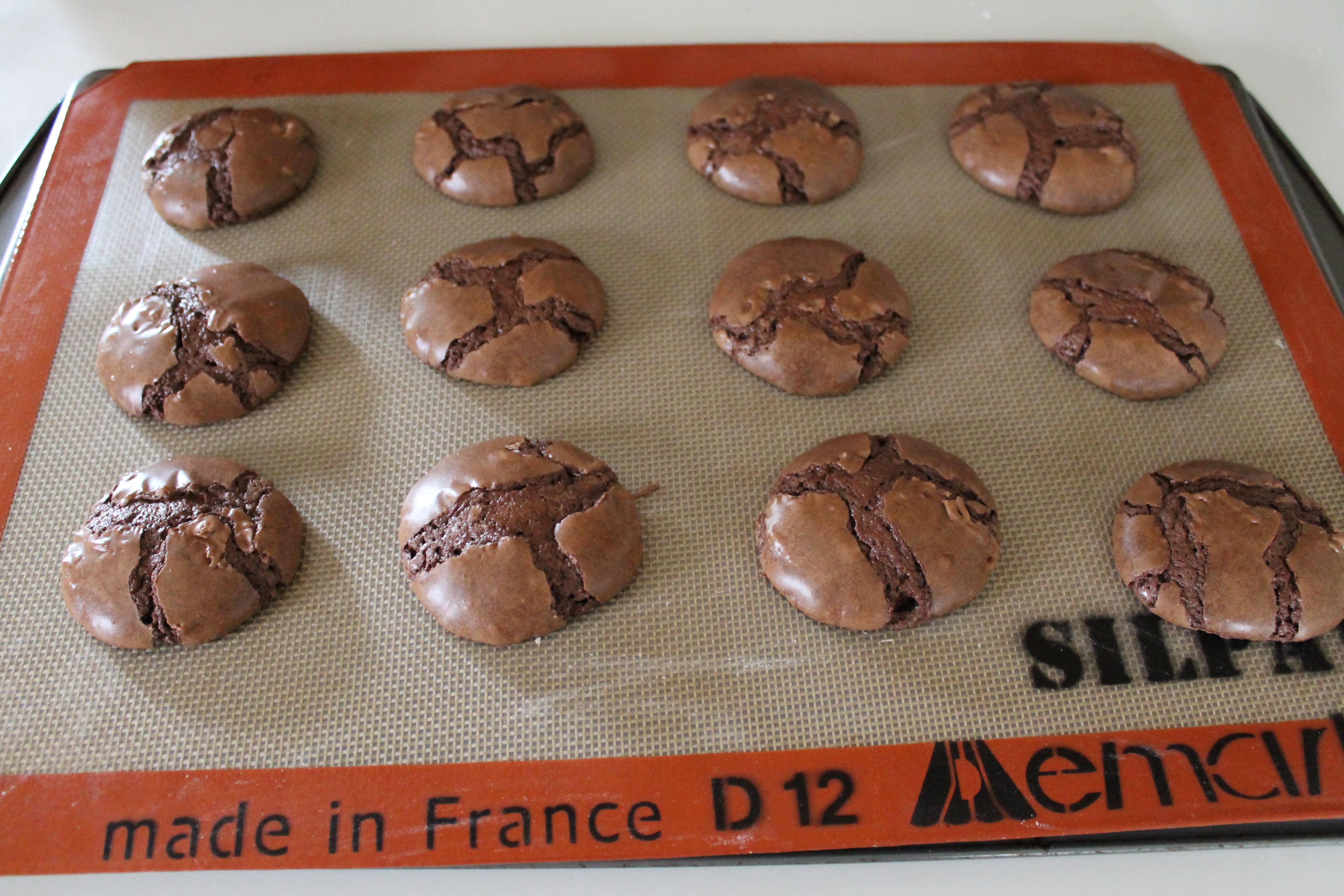 Bake the brownie cookies for 8 minutes at 350°. If you have large cookies, more than 1 tbsp. or so of batter per cookie, you may need to increase the baking time. The goal is to get that pretty brownie crust on the outside, while letting the brownies remain soft and fudgey on the inside.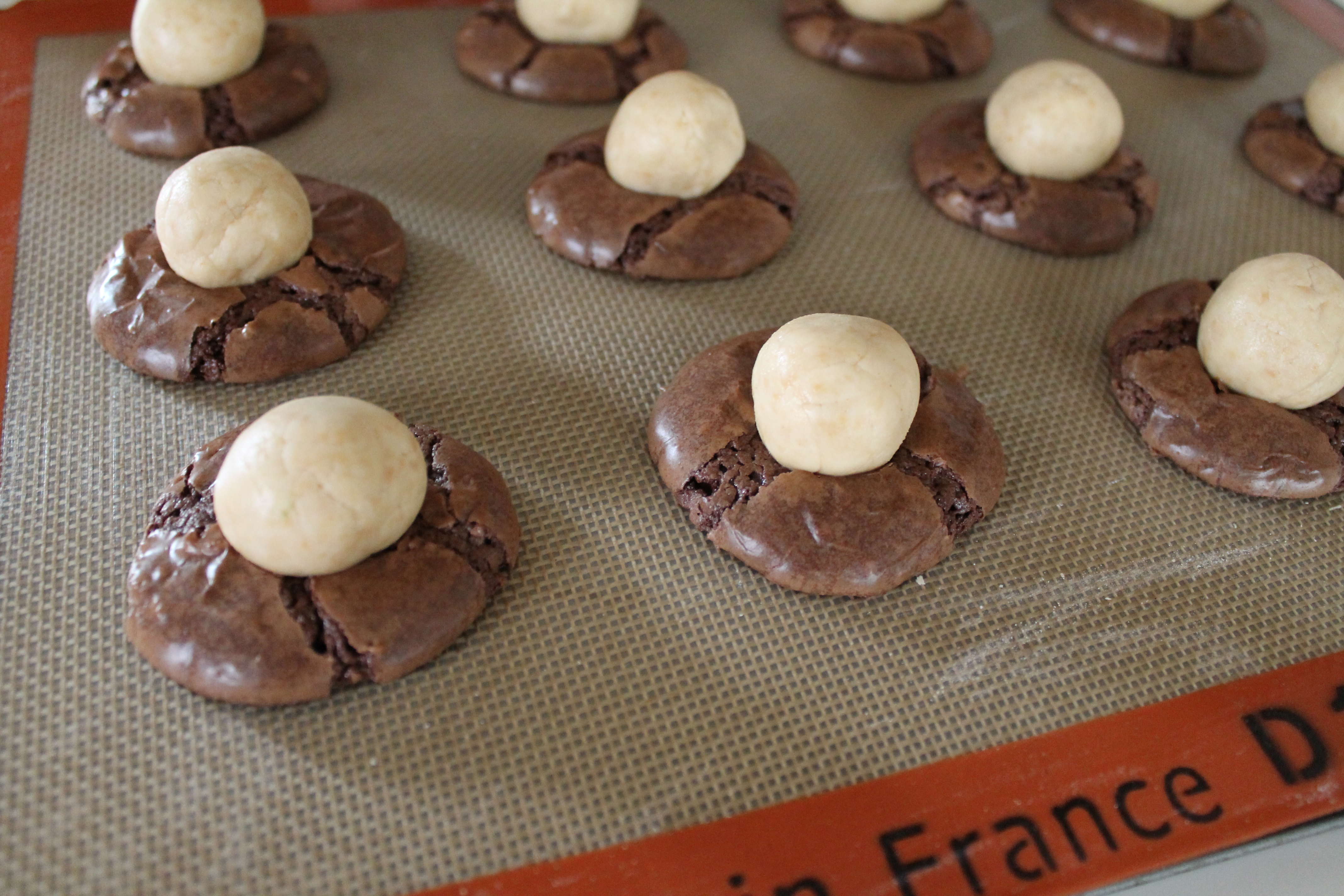 As soon as you pull the brownie cookies out of the oven, press a peanut butter ball into the center of each cookie. The heat will bind the two elements together.
Cool the cookies for 10 minutes on the pan before removing to a wire rack.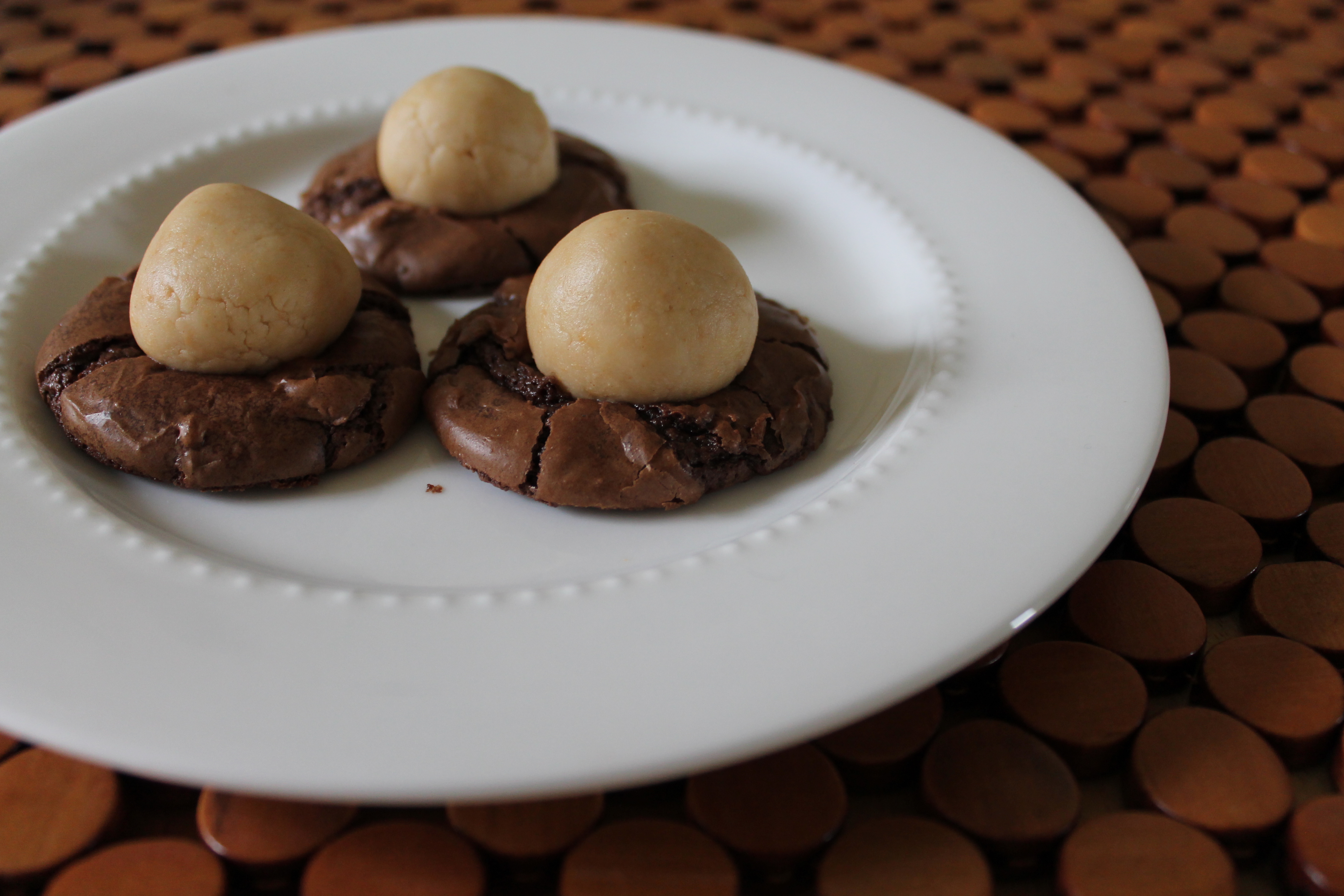 Enjoy with a nice, cold glass of milk.
Fudgy Brownie Buckeye Cookies
lightly adapted from Joy the Baker Cookbook
makes about 2 dozen
Peanut Butter Ball Ingredients:
6 tbsp. unsalted butter, room temperature
6 tbsp. creamy peanut butter
2½ cups confectioner's sugar
pinch of salt
Cookie Ingredients:
1⅓ cup semisweet chocolate chips
2 tbsp. unsalted butter
2 eggs
⅔ cup sugar
½ tsp. vanilla extract
¼ cup flour
¼ tsp. baking powder
pinch of salt
Directions:
To make the peanut butter balls, blend together butter, peanut butter, sugar, and salt with a hand mixer in a large bowl. The butter and peanut butter should come together to create a stiff but pliable dough.
Using a small, 1″ diameter cookie scoop, scoop the dough into about 2 dozen balls; roll them between your palms until smooth. Drape with plastic wrap and set aside.
Preheat oven to 350°. Line two baking sheets with parchment paper or a Silpat.
Make the cookies. Start by melting the chocolate and butter together over a double boiler. Set aside to cool slightly.
In a medium bowl, beat together sugar and eggs until thick and pale. Add the melted chocolate to the mixture and fold together. Once entirely incorporated, stir in the vanilla.
Fold in the flour, baking powder, and salt with a spatula. When thoroughly incorporated, scoop out onto the prepared baking sheets using the same scoop as you used for the peanut butter balls.
Bake the cookies for 8 minutes (or longer, if using a larger scoop). Cookies should be cracked on top, but still fudgy in the center. Remove from the oven and immediately press a peanut butter ball into the center of each cookie. Allow the cookies to cool on the baking sheet for 10 minutes before removing to a wire rack to cool completely.
Enjoy!
One year ago: Lavender Walnut Scones
Two years ago: Zesty Wheat Scones