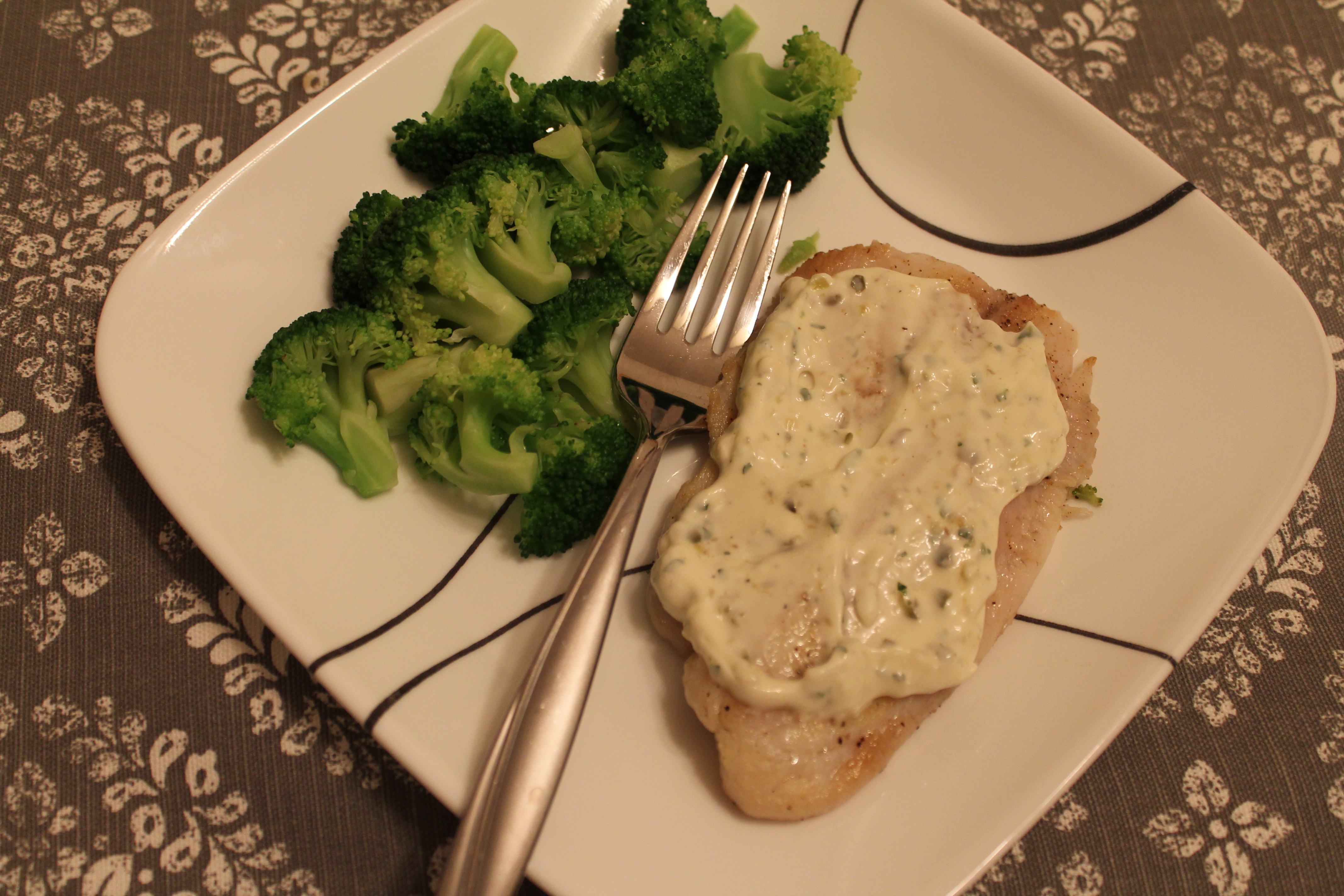 It's Friday! Let's make fish.
Okay, so I admit that tartar sauce is not terribly sexy (the name alone is a little lip-curling). And this is not a fresh, new way to present fish.
I wish I could tell you that I had a modern take on it, or that I'd found a way to make it more attractive (lumpy white stuff, anyone?). But I just didn't.
So I'll just have to hope that you still have a place in your menu for the classics. And that you, like me, enjoy making things at home rather than buying them in plastic packages.
This tartar sauce does not taste like a spoonful of mayonnaise with a piece of pickle in it. It has grown up and earned some flavor! It has lemon juice, onion flakes, and capers. Oh, the capers! There is some chance that your little children will reject it…but let's be honest. Your little children were probably going to reject eating fish anyway.
The beauty of tartar sauce is that it's quick to make and it stores well (in fact, I think the flavors improve with age!). So the next time you are in a rush and need to throw dinner on the table, you can easily just pan-fry a few fillets of your favorite white fish, pull out your tasty homemade tartar sauce, and be halfway to a meal in about 5 minutes flat.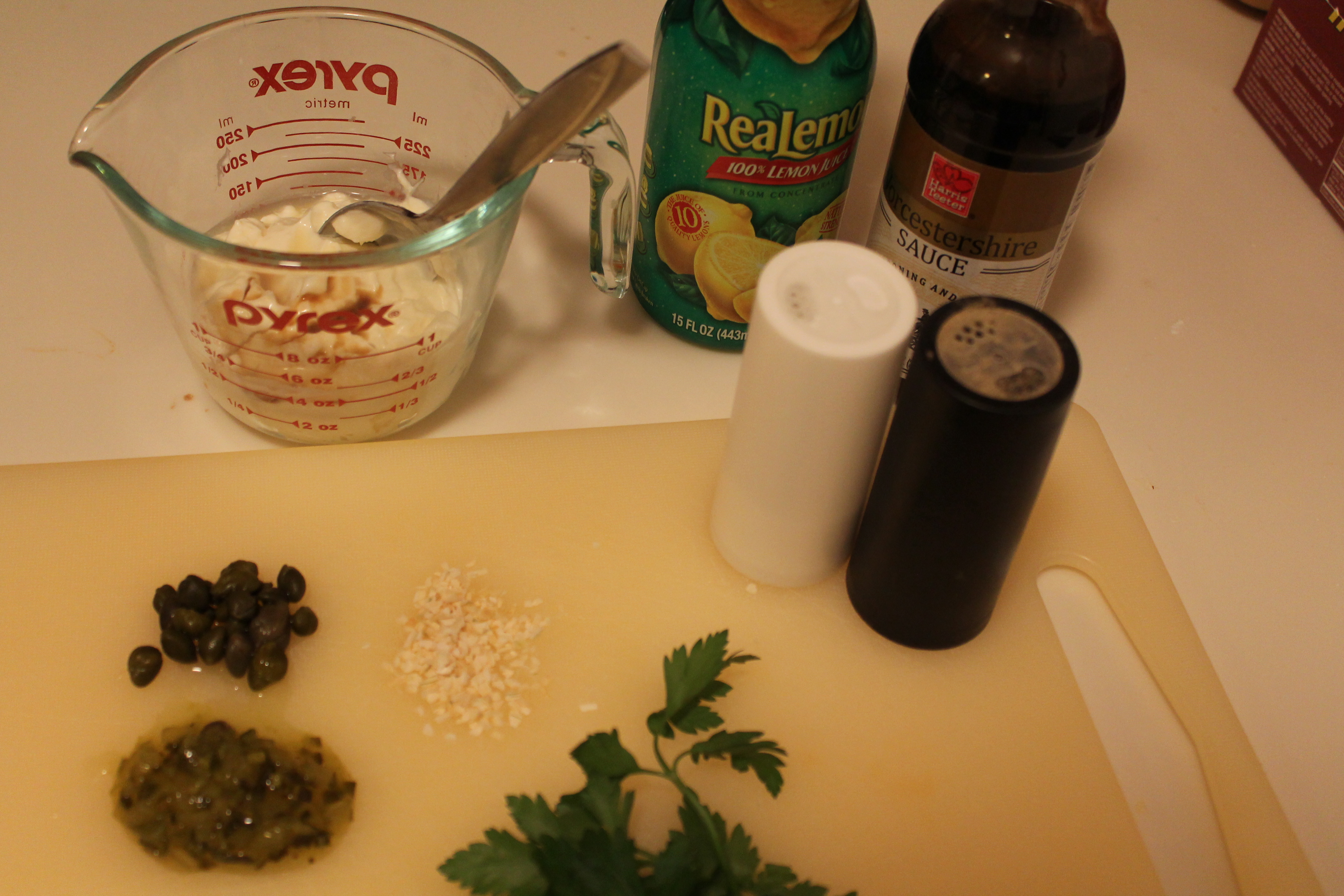 You need a few things to make this sauce. Honestly, I do not recommend skipping any of these ingredients because you don't like them. Truth? If I had done that, then this sauce would consist of…lemon juice. Haha. I think tartar sauce really is one of those things where the combination works in some kind of magical way, even if the individual ingredients (ugh, sweet relish anyone? blech) are not appealing.
I prefer to chop up everything into very tiny pieces, because I am really not a big fan of lumpy things. Anything I can do to even out the consistency, I tend to do it with gusto.
So. Just measure and stir! Tadaaaa! Tartar sauce. Taste and adjust the lemon juice and salt if needed.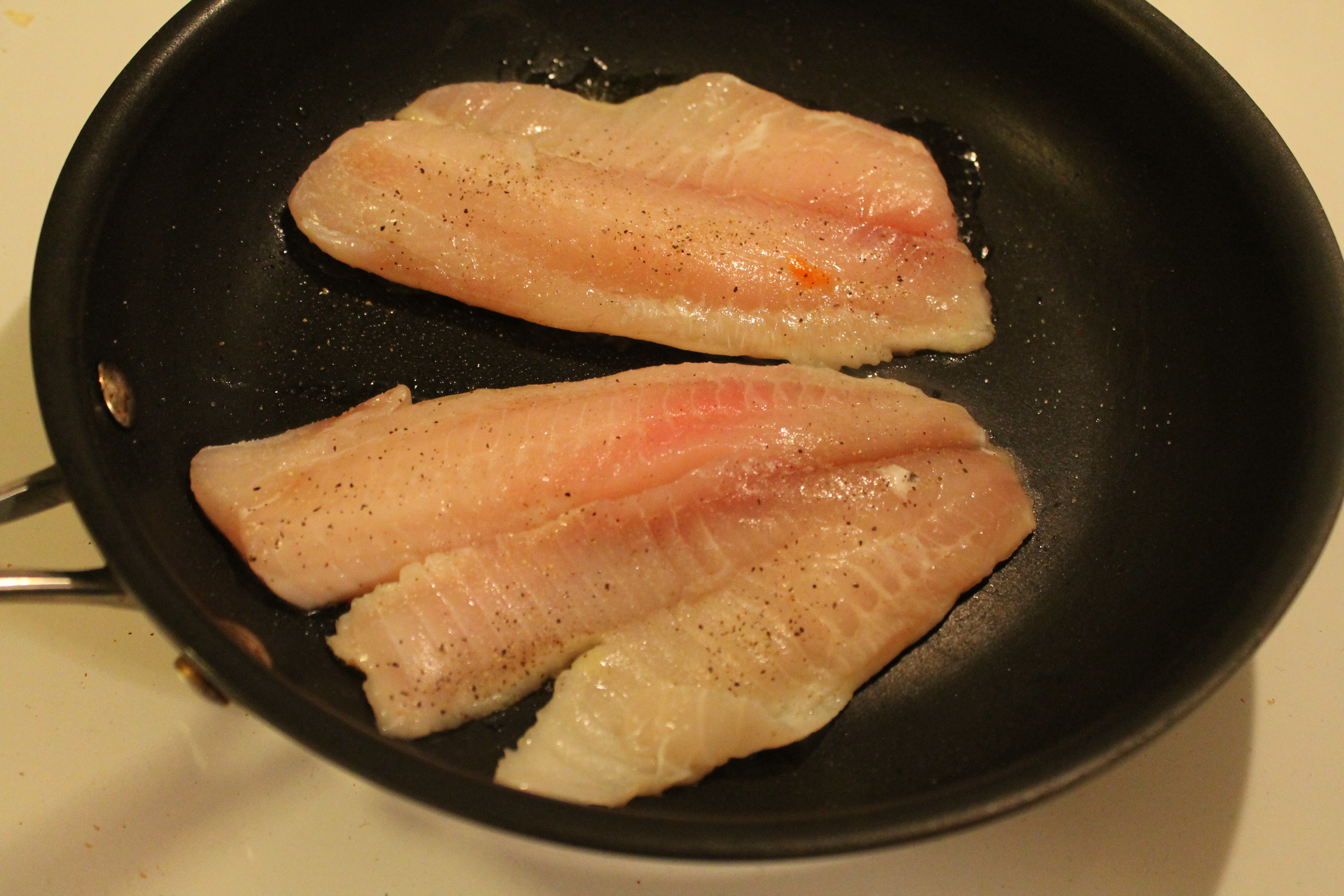 Now, let's just cook up some tilapia to go with our tartar sauce! You can see that one of my fillets has seen better days…I practically ripped it in half when I was pulling it out of it's little, brown seafood-counter wrapper. Oops.
Brush the fish lightly with olive oil and season with salt and pepper. If you forget to ask your seafood guy to skin your tilapia, no worries! But it is nice to get a really crusty sear on one side of your fish, so make sure you place your tilapia in the pan skin-side up if it still has skin on it.
Sear on medium heat for about 3–4 minutes on one side, then turn and sear for another 2 minutes or so on the second side, depending on the thickness of your fillets. Test with a fork to be sure that the fish flakes easily and is opaque in the center.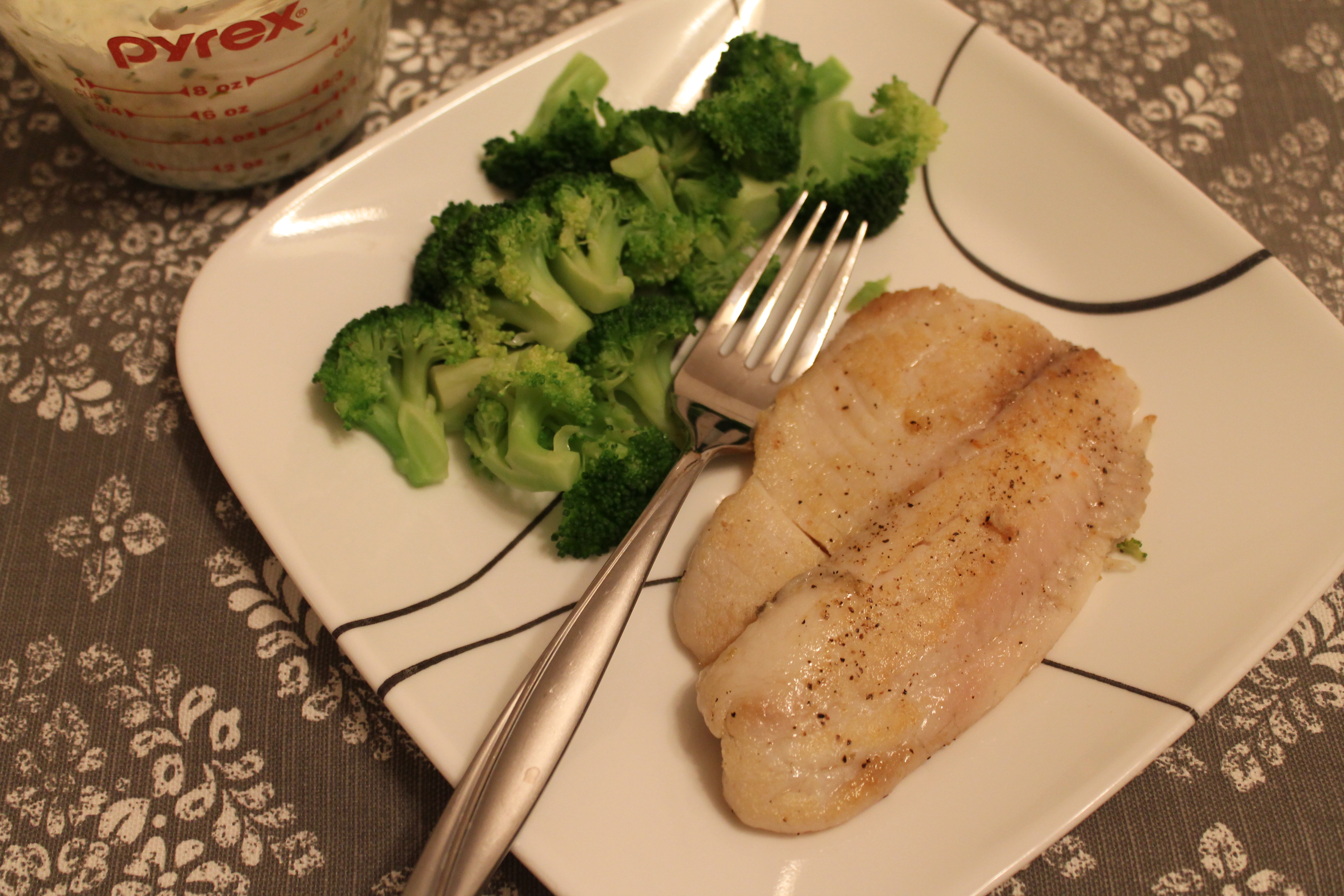 Serve topped with tartar sauce and a side of your favorite veggies.
Tartar Sauce
adapted from Emeril Lagasse and Food.com
serves 5–6
Ingredients:
½ cup mayonnaise (NOT Miracle Whip; full fat tastes best here)
1 tbsp. drained sweet pickle relish, minced
1 tbsp. drained nonpareil capers, minced
1 tbsp. minced fresh flat-leaf parsley
½ tsp. onion flakes
2–3 tsp. fresh lemon juice
2–3 drops Worcestershire sauce
salt and black pepper
Directions:
Mix all ingredients together. Taste and adjust as necessary.
Serve over white fish.
Enjoy!
One year ago: English Muffins
Two years ago: Kolatschen